On Sunday, (yesterday), we went to Taunton to look for another couple of Christmas presents for a couple of people and to look in to a couple of the larger presents for a couple of special young people. As well as the Christmas presents, we needed to get some live food for `Dappy` the Bearded Dragon, and for this we went in to the large Pets at Home store.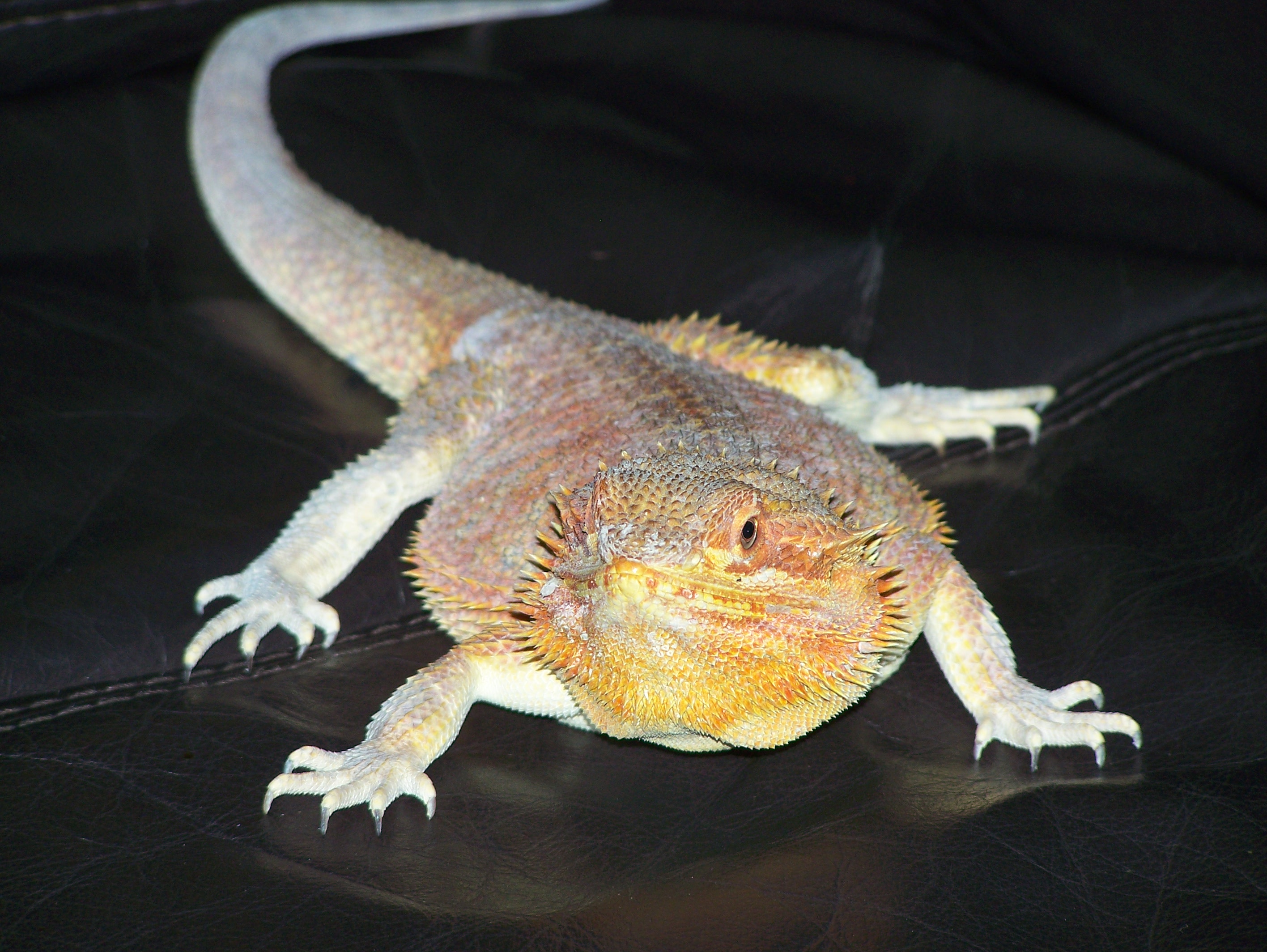 While we were in the store my eldest Daughter picked up the live food needed for `Dappy` and then asked me to go and look at something with her. I noticed at this point that I was actually on my own with my Daughter and that Wifey and the other two children appeared to be missing. I followed my Daughter to a "cabinet" with glass doors and sawdust, hay and food bowls in it. This was not the only things that were in there. The "cabinet" was one of a few that were used to house unwanted pets, they are then put forward for adoption. We asked a member of staff to come over and talk to us about the animals and to answer our questions. The lad that came to help us was not the most enthusiastic chap I have ever met, he was obviously quite a reserved young man who could, I have no doubt in my mind, bore the dead but that aside, he cared about animals and was clearly knowledgeable about them. That said, the paperwork that they had with regards to these animals could only be described as basic. Basic being, one male and one female and their names, oh, and that the male was neutered. Ages were unknown, reason for them being unwanted was unknown amongst other things, so it was time to simply see how they were with the kids.
When the young lad asked a colleague to assist him with something, the response he got I thought was disgusting. It seemed to me that the young lad was clearly higher up in the food chain than the older guy whom he had asked for assistance and he really did not like it. I expected more form the staff member as we were customers. Professionalism should have kicked in with the older guy, if he had a problem with the younger lad then he should confront him about it out of the customer eye and not make himself look a prize idiot by undermining the young lad trying to make him look stupid. So when the young lad opened the "cabinet" and my Daughter went and sat next to it the animals were not massively happy or comfortable about coming out to play and meet people, they did not however bite or scratch her. It seemed to me that they had been in there a while and that they needed to be adopted to a loving home. Bugger, the family had duped me again. I went to Taunton for specific things and came away with some Christmas presents and two new family members. Meet if you will please, T Bag and Honey, (names they already had).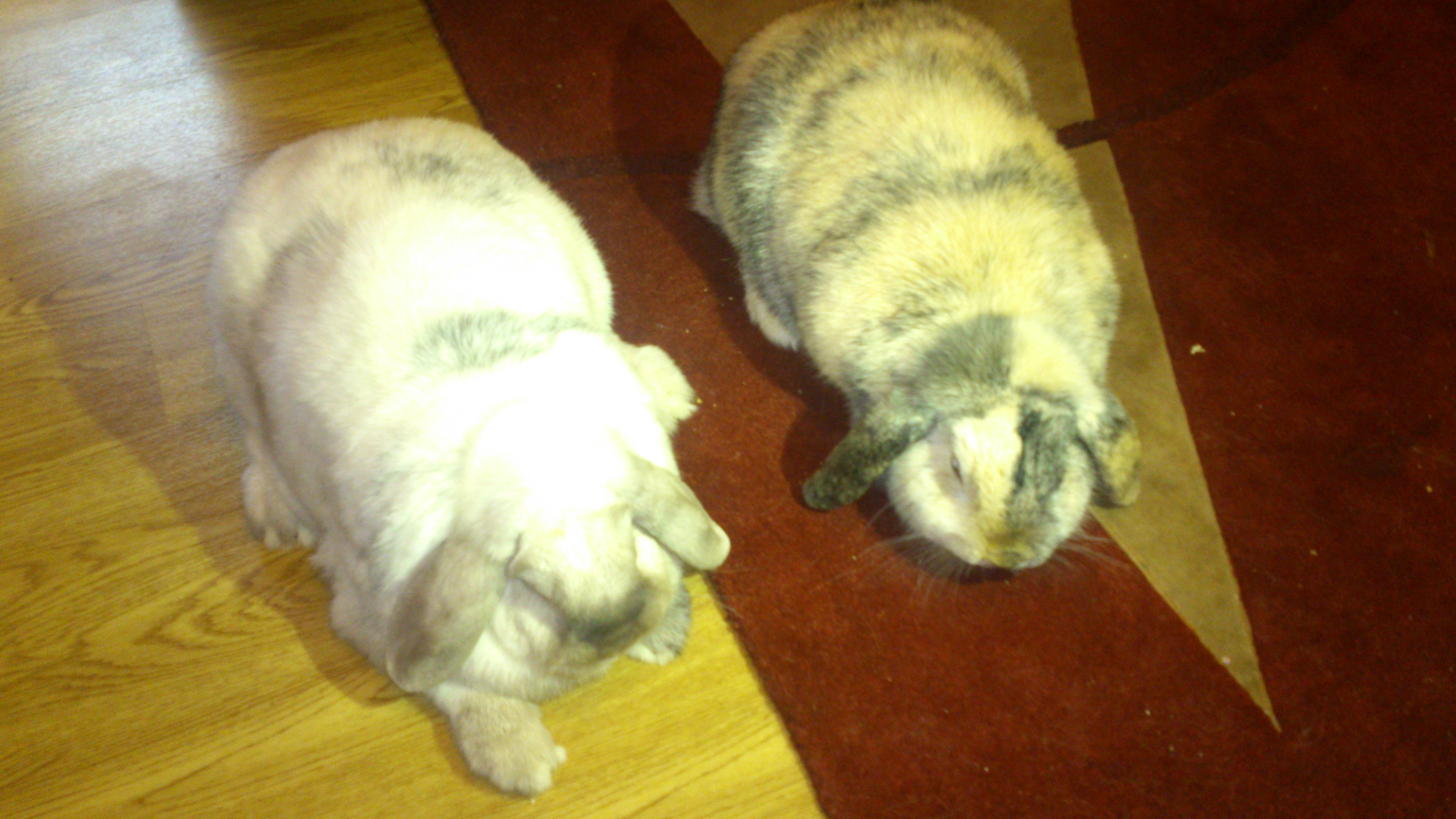 We left Taunton and after a clear drive home, we bought the two rabbits in to the front room so that they could chill out, relax and get used to the new humans! Considering the rabbits reaction when the doors were opened in the pet shop it was a total contrast to what happened with the kids sat on the floor in the front room. The rabbits were more than happy to climb on to the laps of the kids and sit there and be stroked, much to the enjoyment of `Pickle`. And so that was pretty much how Sunday went. My Daughter and my Wife moved the hutches in to the garage as a little protection from the colder weather and then the rabbits were moved from the front room to their new home.
It was unfortunate for me that my family wanted to watch that bloody X Factor rubbish, and with nowhere really for me to go, I sat in the front room messing around on the lap top. As soon as the programme had finished it was time for bed, and so that is where I went and watched CSI until 01.00 which is when I turned it off and settled down for sleep.
This morning I got up in time to take the kids to school with Wifey, we would then, after dropping `Pickle` off at nursery, go to the Ford garage to find out a bit more about a car on the motability scheme. This however was not what happened as I have been looking at the extras that I would want to put on the car to help me, (reversing camera as I struggle to turn round now), are going to push the amount that I would have to pay as a deposit to a lot more than I want to part with for a car that wont be mine. Consequently I did not accompany the family to Ilminster on the school run. Instead, an hour before it was time to collect `Pickle` from nursery, we went in to town to have a look in a few shops and then made the trip to Ilminster to get her. She had clearly enjoyed herself again today and told us what she had been up to on the journey home. Aside from the normal everyday stuff there was nothing else to say about today. I'm going to enjoy a nice long soak in the bath shortly and then, whilst I would like to go in to the front room to play a game on the console, I am 99% sure that I will be going to bed where I will simply watch whatever is on that will interest me. Tomorrow I hope to attend the TA training night as I was unable to attend last week, this will depend on my ability to get a driver for the evening so here is hoping.
Goodnight all.