Today was a beautiful day with the sun, yes that's right, the sun was in the sky but this time it was not hidden by clouds and was instead in the sky throwing its fantastic heat on to all below. We decided to take a trip to Sandworld in Weymouth to look at the incredible sculptures that are on display and to see the Dorset Troopers who were there as an added bonus for the customers to see, meet and have their pictures taken with various characters from the Star Wars films. My Wife ensured we had everything we would need for the day and the kids got in to the car. I made my way out to the car and my Wife made sure that all of the kids were belted in properly. I have not been in the Wife's car for I don't know how long because it is always easier to just lower the ramp on the van. I am a little concerned at the moment with how stiff the hinge is on one of the rear doors despite coating it in penetrating oil and grease it is not loosening up and as a result I am worried it may snap. A job for the local garage I think, better to pay to have the door removed, clean up the pin and hinge, copper slip it all up and reassemble than have the hinge snap and door fall off. So anyway, I transferred in to the front of the car which I am getting much better at, I have to wait in between spasms to move my legs and body so it is not a really fast transfer but it is so much quicker than even a month ago. With me in the car and my wheelchair collapsed down and in the boot of the car, we set off.
The car was comfortable, it is something that I do worry about because it can cause pressure sores, I had not travelled more than twenty miles in the car before but I can not limit myself to the wheelchair all of the time especially as I will be getting my car later in the year and so this would be another test of sorts. The journey was going really well, sun out not much traffic and then on the road from Crewkerne to the Dorchester road, as we were travelling across Toller Down the brake lights and hazzard warnings started flashing on the cars in front. Around thirty or so sheep and lambs merrily taking themselves off for a wonder all over the road, much to the delight of `Pickle` as the lambs were jumping around all over the place. Once past this little scene though we were back travelling at a decent speed heading to Weymouth.
It took only around an hour to get to the car park to the front of Sandworld, although I did mess up a little and at first took the turning a tad too early which took us to the recycling centre! Parked in the car park though, I transferred back out of the car in to the wheelchair for which I still have to use a slidy board. I am sure that I will learn how to get out without the slidy board in time but for now I have to use it, no biggy, it is a requirement. Once out of the car and with the parking fee paid and displayed we headed over to a kiosk which had a lovely little train next to it. My Son and `Pickle` were immediately interested and so we went to find out how much it would be. As I was unable to go on the train I sat and had a coffee while the rest of my family took the opportunity to sit on the train, in the sun and slowly go around the track which took a good amount of time and was definitely enjoyed by my two youngest kids, I think that the two older ladies just enjoyed the sun.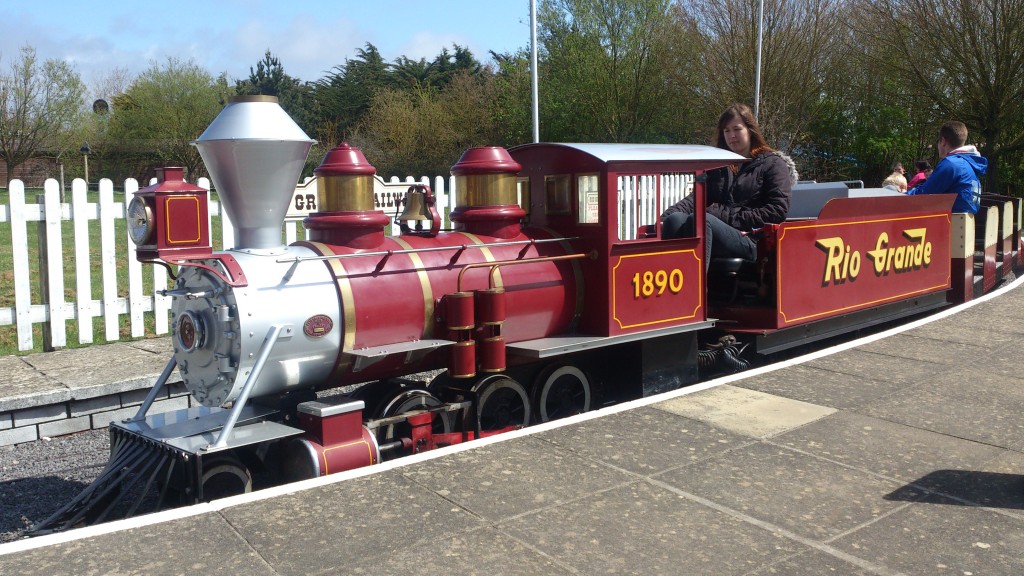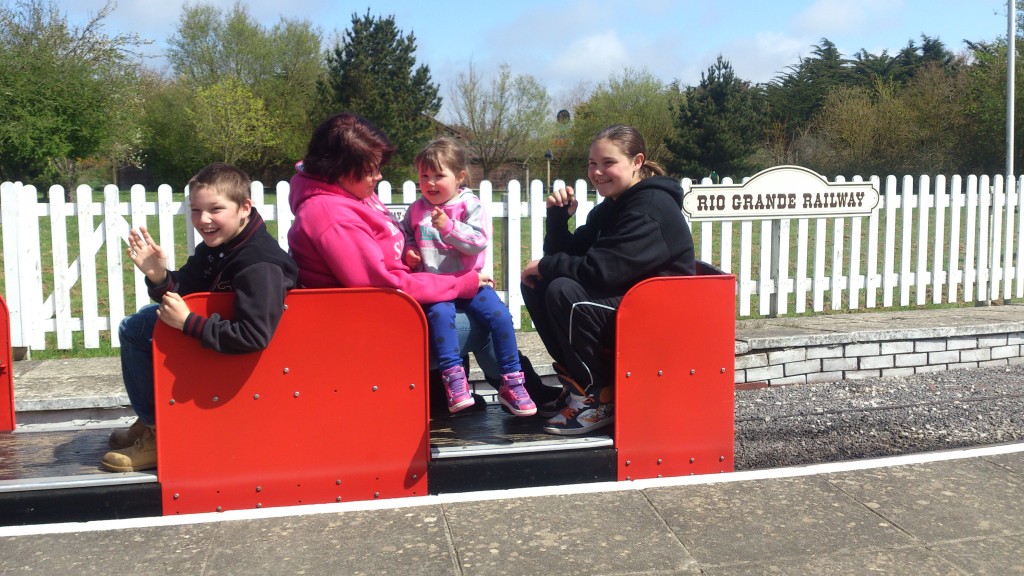 With the train ride finished and my cup of coffee empty, we headed over to the entrance of Sandworld. Immediately that you enter through the pay kiosk you are met with sculptures of such unimaginable quality and detail. I am not too bad at wording things and feel that I have got better at describing and detailing various things and feelings since I started my Blog but I genuinely can not find the words to describe what I have seen today. To take a load of sand and wet it, thump it for compaction and then sculpt from it is just, well, an amazing talent. To be able to draw something is clever, brilliant in some cases but to sculpt from SAND! I can write all night trying to explain to you but the right words just would not come out, I am still so taken aback by it all that I am going to let the pictures describe it for you.
I hope that the pictures show exactly why I have struggled to put in to words how to describe them, for me at the moment, I am simply unable to.
As I said previously we had also gone to see and support the Dorset Troopers.
The day was brilliant, the sculptures amazing and it was really nice to catch up with the Dorset Troopers. There were a couple of star guests as well. First was a gentleman called Brian Muir, he was the brainchild behind how you see Vader, he designed the helmet and you have to wonder just what must have gone through his mind when the success of Star Wars just kept on growing, to be the one who created the head of Darth Vader, incredible. The other was a gentleman called Paul Blake, he played the character Greedo in the movie, the poor green headed character who was unfortunately killed by Han Solo. He was awarded his position as honorary member today by the Dorset Troopers.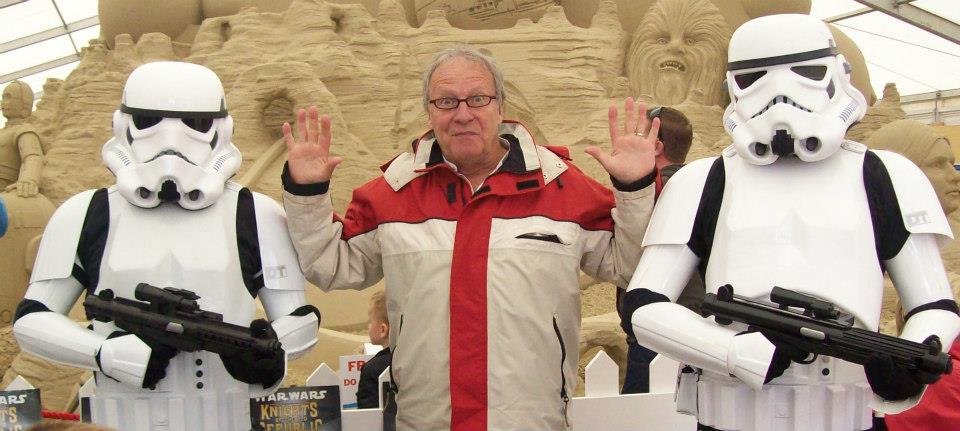 After we had spent time at Sandworld we went for a `st-roll` along the sea front to go and get some lunch. `Pickle` was adamant that she wanted to go for a swim and was upset that we had not taking her costume, but my Wife soon managed to get her occupied looking for sea shells along the beach front.
we stopped at a beach front cafe and had a bite to eat for lunch and once everyone had finished we headed back toward Sandworld where there was a slide which `Pickle` really wanted to have a go on, to that end all of the kids went and used the slide for around half an hour.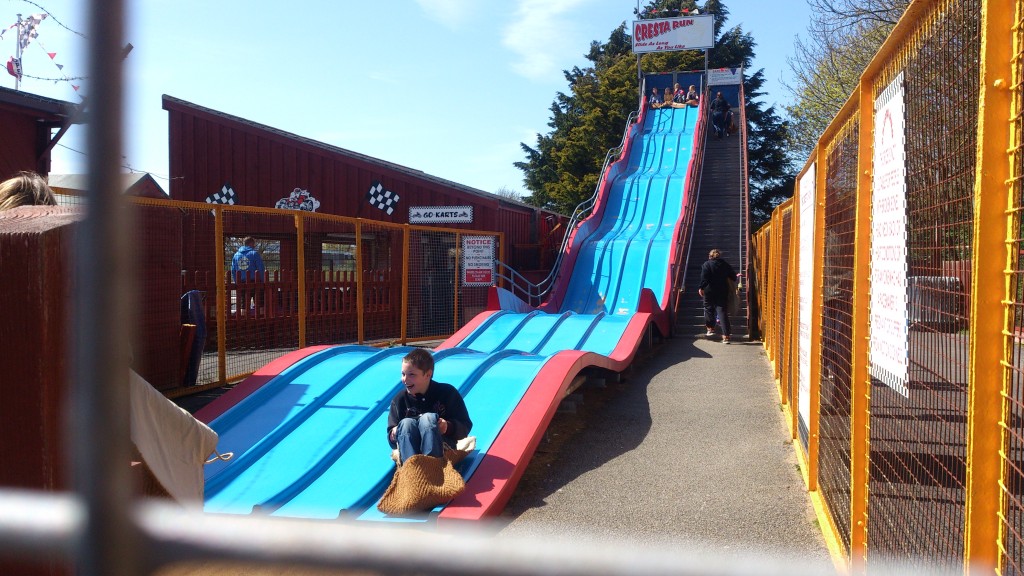 The kids loved it and just kept going and going until it was finally time for us to go back to Sandworld to say our goodbyes to the Dorset Troopers and for me to get a couple of last minute pictures of sculptures that have been done in the past.
The journey home was one without sheep running around in the road or much traffic which was similar to on the way to Weymouth. `Pickle` was very much asleep for the journey home bless her, but soon woke up when we reached the bungalow. Darren, Tabatha and the girls popped in once they had returned form Weymouth for a cuppa and we spoke about how he thought the day had gone.
He has started a Blog which is to tell people what the Troopers have been up to, where they have been and what it is like from the point of view of the Troopers themsleves, how they interact with the public and reactions so give it a read www.troopers-blog.co.uk
So that was today, a brilliant day out with my family which was well overdue, tomorrow (or rather later on today) we have a BBQ at my Mother in Law's house as Mark and Pauline have come down to visit from London for the weekend. It will be great to catch up with them as I have slipped and not called for a while. I generally tried to call them once a week or fortnight but with one thing and another I have let it lapse so I am really looking forward to chat with them. I am going to turn it in for the night now, I hope that you enjoyed the pictures of the sand sculptures and that you take a trip to Sandworld to see for yourself, I hope also that you will go and read Darren's Blog to give you an insight to what the Trooper's get up to but most of all I hope that you continue to enjoy your Bank Holiday weekend.
Goodnight all.