So I have not written for a few days to give myself (and you the reader) a bit of a break. Now though, I am writing to fill you in on what I have been up to and things in general.
On Saturday I went to Andrea and Lara's for the afternoon and evening where we had a fantastic roast dinner with all the veg and Yorkshire puds, washed down with mulled wine and a refreshing drink that I had never had before, Gin and Lilt with copious amounts of ice cubes. Andrea was the one who drew the short straw and was therefore the driver, so consequently she had to sit and watch Lara and I drink whilst watching Iron Man 3. We did not know if I would be able to get in to their house so they had taken a bit of a chance on cooking the roast meal in the first place. There is a large step up of the pavement and then the step in to the house. It is not something I could do on my own but with Andrea standing behind in case of overbalance I made it up the first step and then by pulling on the door frame and Andrea behind for the overbalance and a little push, we got me in to the house and immediately started with a glass of mulled wine, perfect!
The night was drawing in when we put the film on, Lara kept fixing more drinks for us which I have to say really are dangerous, they are so refreshing and the Gin is almost impossible to taste. Luckily for me I have been able to drink a lot more than I used to be able to which is just as well I think, I am not sure how Lara was feeling as she was the one having to do the running around getting the drinks while I just sat still, so you see there are some perks to being in a wheelchair! Andrea and Lara helped me out of the house and I got in to the car ready for Andrea to drive me back to the Spinal Centre. The weather had changed from chilly to rain, not hard rain but enough for it to feel like winter is on its way. We arrived at the centre and Andrea got my wheelchair out of the boot of the car and put it together while I swung my legs out of the car and got ready to transfer to my chair. She is a dab hand at this now, no longer needing to ask which way around the cushion sits on the seat or if the wheels are left and right sided. She pulled the chair up to the door and I positioned it the way it would work best for me, then I transferred and after the car was locked up it was coffee time. I had a really good day with those two, a very good meal, (that'll be the two kgs that I lost in the two weeks of being at the centre back on then!), some really good laughs and a good film with large amounts of alcohol to finish off with, so thank you for that. It was much appreciated.
I woke on Sunday feeling right as rain, (what the hell does that even mean?) Today was the day that I would go and do the classification and begin the practice on the shooting with the Paralympics coaches; I was really looking forward to it too. I got up and squared my personal admin away, made sure I had some breakfast and a cup of tea, (I don't drink coffee any more as I don't have the sugar in tea but need it in coffee), and then headed over to the shooting building. Lou got me straight in to be classified and then I went to the pistol. I was not really interested in the pistol too much so if I am honest I didn't put too much effort in to it, the coach told me that the pistol probably was not for me and then I went over Lou to try the rifle. Now I have taught a very large number of people to shoot. I have taught them the "Marksmanship principles" and how they translate to shooting. I have lay next to them on the ranges and talked them through each shot and have helped get them on to the target and develop the shooting skills working with a number of other coaches over a good few years. I know how to hold the rifle and the checks I need to do before firing a round. Here though was a whole different ball game. The position and hold is totally different. I have to sit at 90 degrees to the target instead of face on. To naturally align with the target it is not simply a case of shuffling left or right as I have to take the brakes off of my chair, hold the rifle with one hand and move the wheel with the other, changing hands if required. Check and then do it again. To get the sight picture correctly I have to tilt the weapon as I cannot move my head toward the rifle or my balance is gone. You see that is how I balance and stay upright, your head is heavier than you realise and by tipping it forward I will tip and ultimately fall forward. And following the shot through is a bloody nightmare as I am fighting to stay upright as it is.
I spent the majority of the day just trying to get the right position for the rifle, it is so much different to how I know and keep trying to revert back to the way I have been doing it for years but that is `Tits on a fish` as I have no stomach muscles to use to keep me upright, AAAARGH! I broke for lunch and bumped in to Izzy who had shown an interest when we had spoken about the shooting. She had some visitors with her and so I did not want to disturb her but had a brief chat with her to simply let her know that Lou was there and if she wanted to go and have a try then to just turn up. After my lunch I returned to the shooting range and Lou asked me about Izzy, my task then was to pop back up and ask her if she could spare an hour to come down as the classifier was in for the weekend and Lou really wanted her to get classified rather than have to come back at a later date. So I wheeled back to the day room/cafe where I had left her after finishing my lunch and asked her if she would mind coming down to be classified. Her mother encouraged it but stayed with the games they had been playing and her Son while Izzy's other visitor accompanied her to the ranges to watch. She tried the pistol and was essentially hijacked so I made a point of telling Lou that she did have visitors so that the afternoon did not disappear and her miss spending time with her visitors and family. Lou seemed excited to have a young female to coach and Izzy seemed to be really quite up for the challenge so all was well!
I spent the rest of the day at the ranges and did eventually put some holes in the targets but I did get tired after holding the rifle all day and again thought back to my personal weapon with the Army and the two pressures on the trigger which I can assure you are a great deal less sensitive than that of the competition rifle and consequently was firing the weapon at the time that I did not want to, taking the first pressure was enough on the rifle to cause it to fire and although on the target it was a shitty shot, it was at this point that I decided to finish for the day. I had a really good day on Sunday with the shooting team, many of which were from the Great British Paralympics Shooting Team and were practicing ready for a competition in Europe which they would be flying out to in the early hours of Monday morning. I ended my day going to bed earlier than normal and watching a film on the television….well that was the intention but clearly I was tired and woke at 3 in the morning to turn the television off! A nurse woke me at seven this morning, I had a taxi booked for half eight to take me to Gerald Simonds who deal in wheelchairs amongst other things, who were going to adjust my castors for me which Andy had been unable to undo and did not want to round the heads of the screws off so had advised me to see if they could help. I called the taxi firm at ten to nine to ask how long they thought they would be, "five minutes" they said but at nine o'clock they had still not arrived, this was the time I had arranged to be at the shop hence my ordering the taxi on Sunday night to make sure I would not be late. I realised that the taxi firm must be taking the piss and so called another cab. Despite being told by the original cab firm that my taxi was not there as it was stuck in the traffic which was horrendous, my new cab got there in approximately five minutes. The driver got me in to the cab and drove me to the wheelchair shop.
I had to transfer in to a comfy chair for the workshop guys to be able to take my chair to work on it which I managed with no trouble at all. They had the chair for a little over an hour as the screw had rounded and they had to drill it out. They kept me updated with what was going on which I thought was great and then finally brought my chair back in with the castors fully adjusted and set up which was brilliant. I was then stuck in the comfy chair which was highly embarrassing for me but was obviously not the first time for the shop as the guy from the workshop came back with another guy and they kindly lifted me in to my chair. I have been struggling with my transfers as you know but this took the piss today and I was not going to let it happen again. During my physio session this afternoon I told the physio, Jo `A`, (there are three of them and so they are known by the surname letter), what had happened at that it was really embarrassing. So we did some more transfers including on and off of the toilet, (clothed of course!) until my session had ended. I had done my fitness session just before my physio and had just pushed myself up from the sports hall back to the spinal gym but you cannot pick and choose when you will move and transfer when you are in the real world and so I just had to grin and bear it and crack on.
After my physio we went to see the SIA guy who is going to help me with my transfers by showing me how he does his as he is in a wheelchair. It will give me another idea of how to do them properly which may not work but has to been worth a go. With physio finished it was back to the sports hall to play basketball. We had a new player today, Josh is his name and he is six years old as far as I remember and is a real character. No matter how many times I see them though I still do not feel comfortable looking at a wheelchair that small. Wheelchairs should not be that small, children that small should not need wheelchairs, they should be running around getting in to trouble. Whilst it is great that they have the chairs for kids, it still just does not make it right that there should be a need for them. Anyway, it was a really good game with Kirsty and Georgie joining in on the other team, the sports therapists blatantly cheated in my book but they will no doubt disagree! Racing around bouncing the ball while doing so, being able to hold the ball on their knees while going so fast can simply be nothing short of cheating and that is all I have to say about that!
We finished the day off with badminton which is quite relaxing and is also a bit of a workout as you have to bend down to pick the shuttle cocks up. The relaxing side of it is because we don't seem to be able to actually keep a rally going and so it is generally only one or two hits before the next person has to serve! Again I had to push back from the sports centre to the ward ready for tea. I went to the lodge to see my friend Stu tonight, he is staying up for a couple of days doing the shooting practice so I thought I would pop in to see how he is getting on. I spent the evening with him and his carer Jeremy who is a really nice guy. I have spent time with him before when I have called in to visit Stu before I go off to the TAC so he is not a stranger to who I am. I left there at around nine o'clock and AGAIN pushed myself back to the spinal ward. It was `Pickle's` Birthday today so it was really nice to speak to her. She was really excited about the presents she had received and was telling me who had come to see her and was over the moon with her Birthday cake which my Wife had made.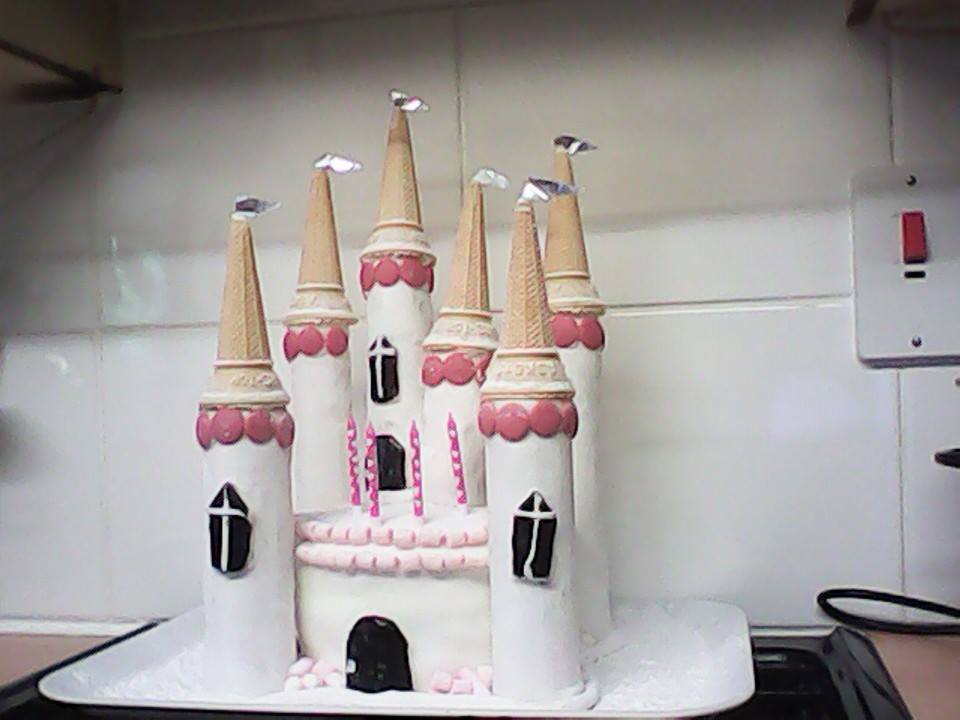 Tomorrow I have another busy day starting with swimming in the main swimming pool at the sports centre so I am off to the land of sleepy bo bo now. Thanks for reading and, oh hang on, one last thing before I sign off. Matt, you need to communicate with Anji and tell her what has been going on as she doesn't know. Once you have explained you need to slap her upside the head and find out why she isn't reading the Blog in the first place, deny it being your fault that she does not know that I am in hospital and put your case forward for her deserving the slap upside the head and hope that is all said and done there and then. In the event of it not being the end of it, I would suggest the sofa! Until tomorrow.
Goodnight all.