The last few days have been uneventful really, nothing to write about with any great substance so I have waited for these few days so as I can combine the days in to one Blog entry.
Monday. Monday `Pickle` went to nursery and the kids went to school as is usual for a Monday and then the time was spent retrieving Christmas decorations and lights from the lofts of both our bungalow and the Mother in Law's house. Then the task for me was to sit and test the seemingly endless sets of lights to check that they were working and try to establish reasons for them not working if that was the case. I am not a huge lover of white lights as decorations, they should be colourful and bright. I am a big fan of the blue LED lighting for decoration. It looks good and is generally very bright and it also catches the eye. To that end I did end up putting a lot of the light sets back in to boxes as I would not be choosing to use these sets to decorate the bungalow with. We decided to decorate the outside of the bungalow to make it a little more exciting for the kids, to bring a bit more Christmas spirit in to the place and also to our road as it is a bit dark. As well as the Christmas light sets there were a few extra illuminated characters that worked so they went out as well.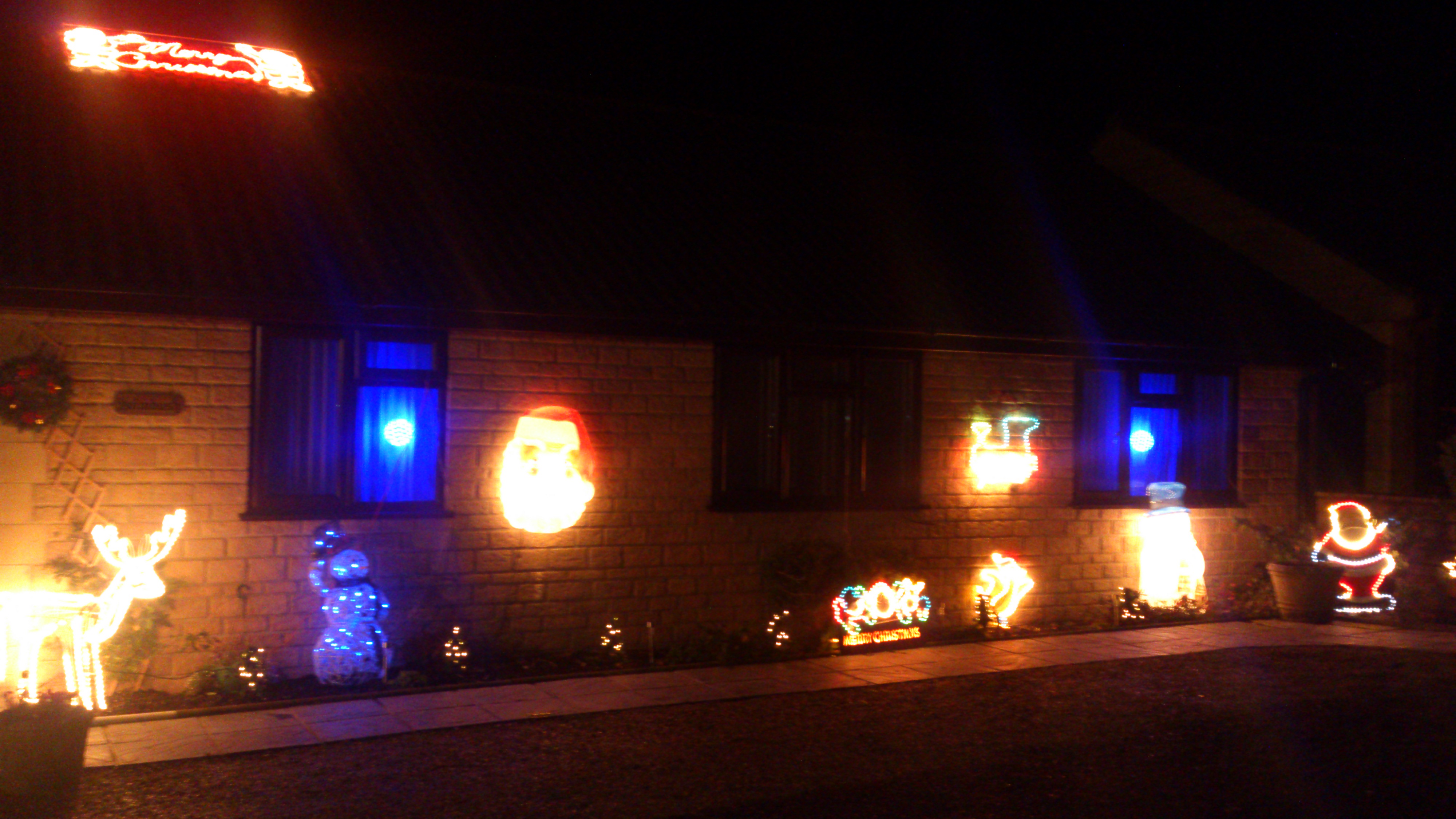 While I had been sorting the lights out, Wifey had been decorating the tree which I think you will agree looks busy colourful and Christmassy.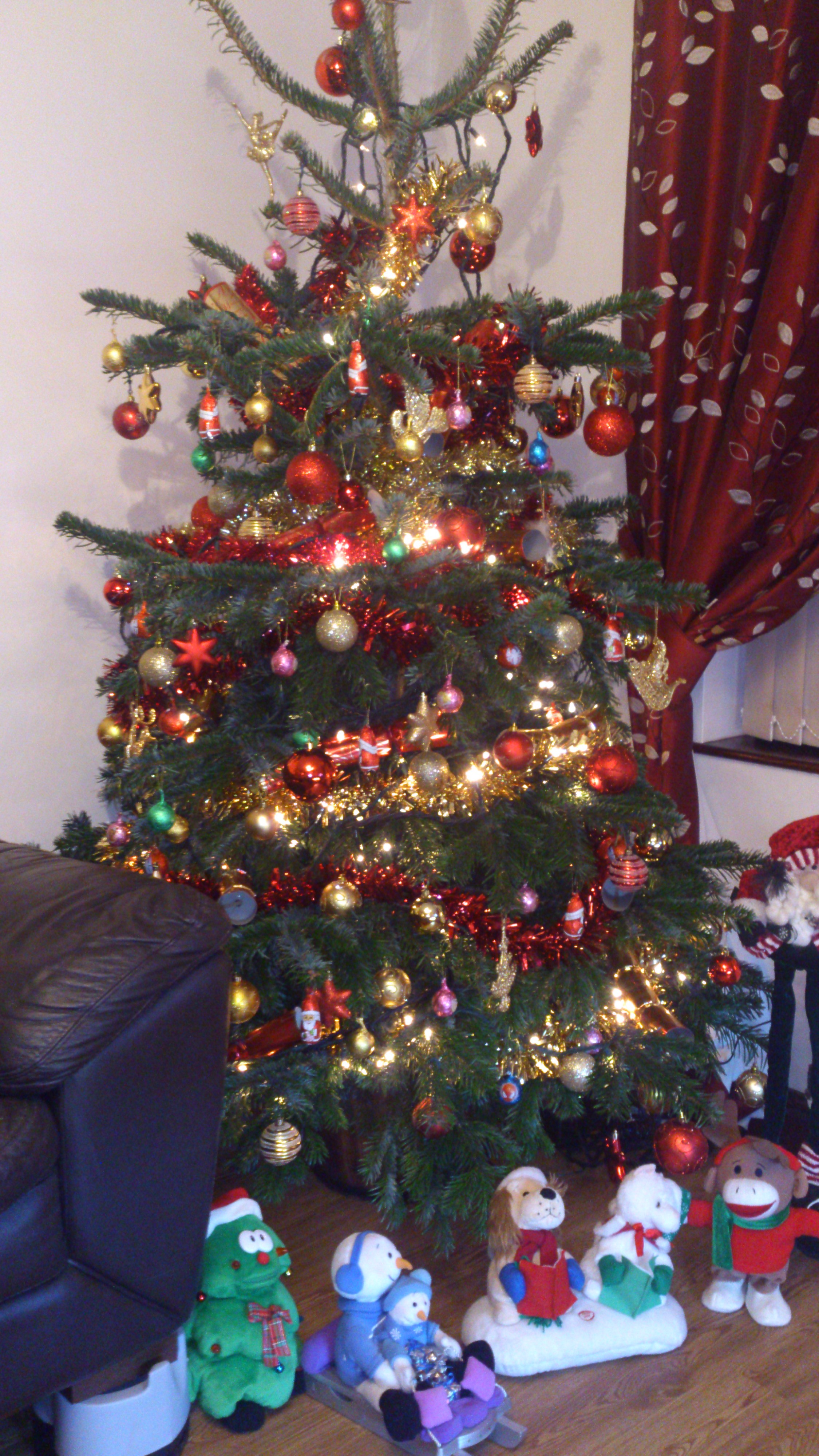 OK, so my computer has just lost an hour and a half of writing so because I really can not be assed with buggering about I'll wrap this up quick.
Tuesday. Acupuncture in the morning. Hospital for my Daughter in the evening so we collected them from school early for an MRI follow up appointment. Me and my Son looked around toy shops. Too late to go to TA. Bed and watched a DVD called Ted which was crap. went to sleep.
Wednesday. `Pickle` nursery, kids school. Bumped in to a lady who I have not seen for years. Had massage on my legs. Had tea. Spent an hour and a half typing only to find that the time was wasted due to the programme loosing what I had done. Got seriously hacked off with it and so cut everything short. Shame as it was actually pretty good considering I am not a writer.
Anyway.
Goodnight all.