Early on Thursday morning my Cousin Simon arrived at the bungalow to be my driver for the day, tickets had become available to travel to Goodwood which is where amongst other things they hold the famous "Festival of Speed". Mission Motorsport had their trailer and some vehicles there to promote the charity, show off some of the vehicles and explain to people what the charity does, because they were attending, they had managed to get tickets for members of the Band of Brothers to go and have a look round. An e mail was sent to the BoB's explaining about the day and gave you the opportunity to reply and apply for a ticket, this I did and was really happy to receive an e mail informing me that I had been successful in securing two tickets for me and my driver to go and have a look round.
We left the bungalow at a little after a quarter past six for the journey which would be around two and a half to three hours long. Thankfully the traffic was running really well and we made it to the parking area in a little over two and a half hours. I had taken my manual chair so that we could give Simon's car a run, all that remained now was to see if I had made the right choice, I had bought the third wheel which would make the grass easier to ride over but it was a clear blue sky and the sun was already hot, this was going to be hard work. We had not moved more than twenty meters from the car before a van similar to mine pulled up and asked if we would like a lift to the entrance, this was great as it meant I would not be knackered before we got in to the place but also, if they were offering us a lift then the entrance must be miles away. We got in to the bus and were driven directly to where we needed to meet the member of Mission Motorsport who would give us our tickets. We got out of the bus and immediately found ourselves at an entrance which we headed straight to and spoke to the lady on the door. By all accounts it was the entrance for VIP guests, no matter which way I looked at trying to sell the idea I just could not come up with any way to get the lady to believe that I was a VIP. Instead we made our way to the other entrance where I immediately recognised the MM guy to be Gary. He gave us our tickets and we walked with him to the Mission Motorsport stand.
(Picture from Mission Motorsport Facebook page).
This is also where the new drift car was about to be given it's new look.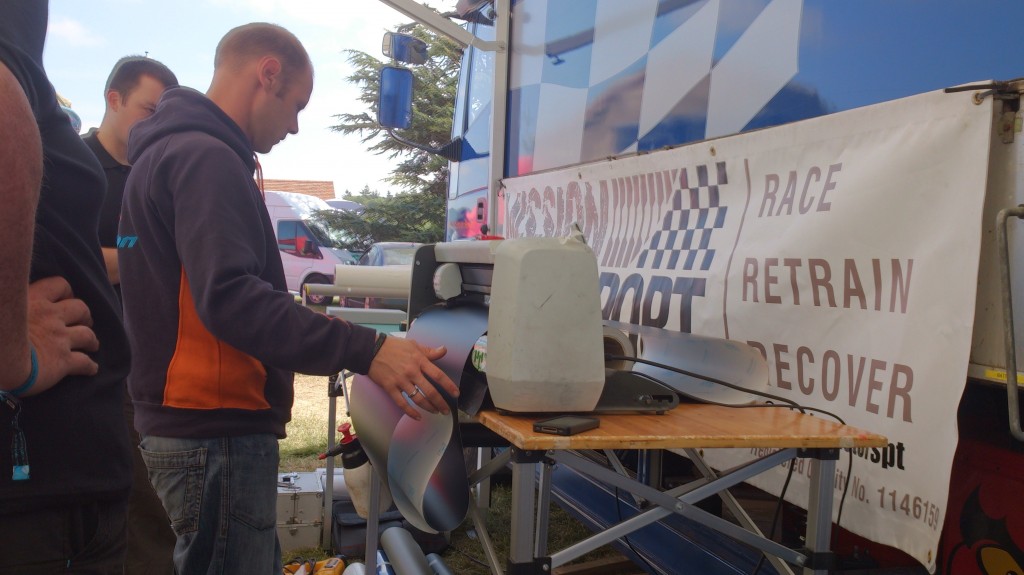 I spoke to James, Sue and Aston for a while and then Simon and I headed off for a look round. The Army Motorsport team were next door to Mission Motorsport and so this was the first place we stopped and chatted.
The site of Goodwood is huge, they had metal roadways for people to walk on and for the many buggies which were driving people around the site and collecting rubbish bins etc to drive on. These metal ways made it easier in the wheelchair but it was not a flat site and so there was still a fair bit of work to do to push myself around, and it was a beautiful sunny day, to that end it was hot. There were still teams arriving on the Thursday and people setting up their stands and retail stalls in preparation for the actual Festival of Speed but the amount of stalls and stands that were already in operation was plenty to look at. I was amazed at the main car manufacturers stands, to think that they have, I presume, arrived on lorries and been assembled. Air conditioned show rooms, arriving on lorries and being put together for a few days, mental!
Impressive I am sure you will agree, but this from Ford took the absolute piss.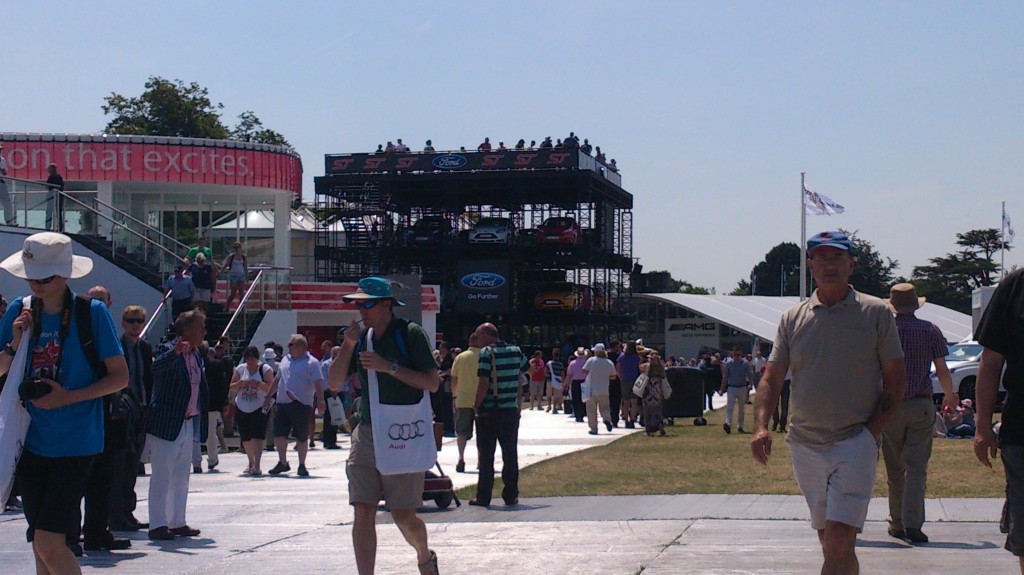 A MULTI STOREY CAR PARK! What the hell is that all about???
Mind you, this should only have been expected after I saw the statue/monument towering above the large house.
And what with the wave rider at the Peugeot stand…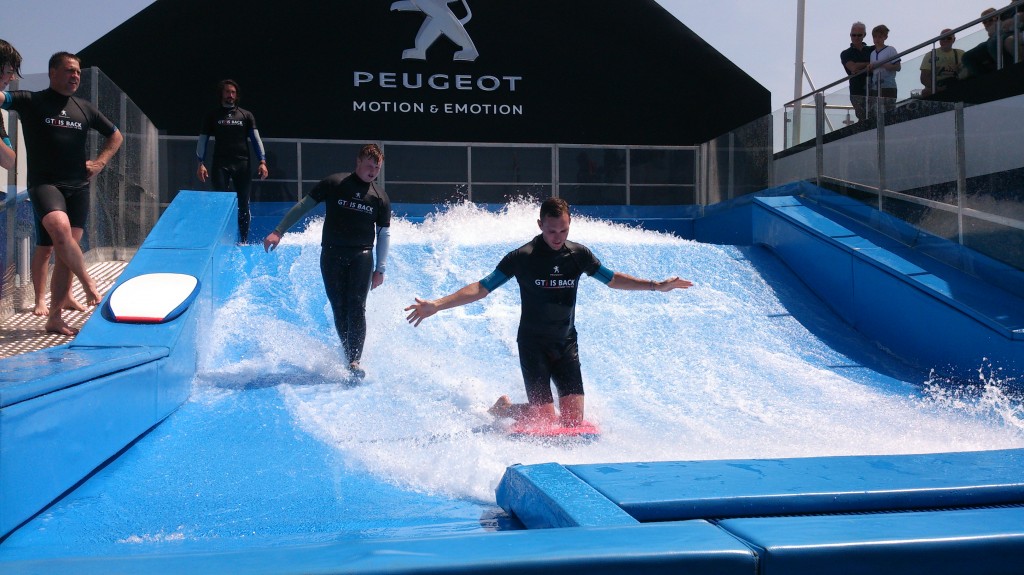 You get the idea of how big an even this is.
We spent time to walk or roll in my case, in to these big main dealer stands to see what cars they had and to enjoy the cool air. There were some pretty nice vehicles and it gave time to ask about cars that you would not normally speak about, no point in going in to an Audi dealership and asking about the RS range when it is clear that you are not able to afford the 87 thousand pound price tag but here that does not matter.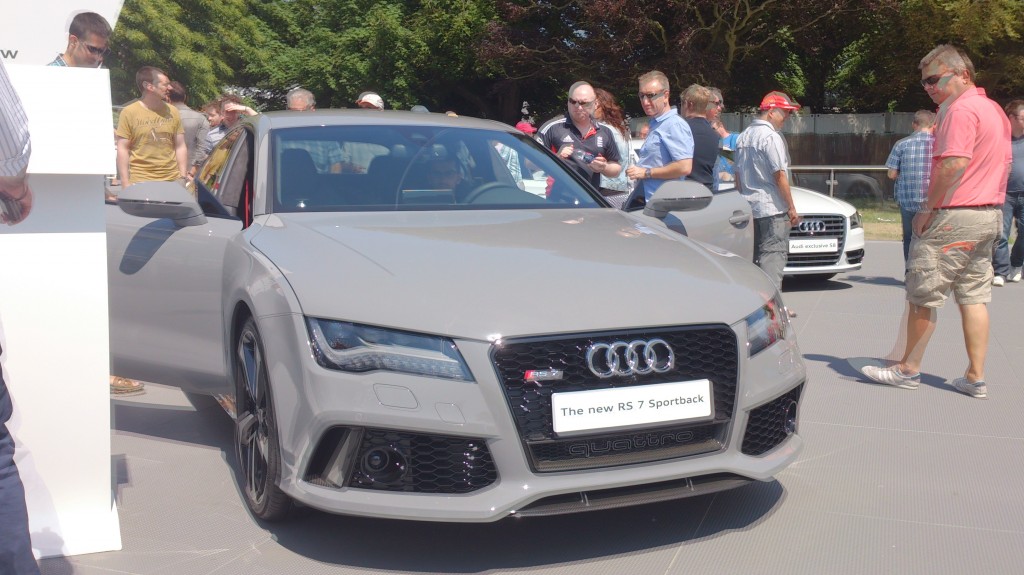 One car that did catch my eye was the new Mondeo from Ford. I did not get pictures of the side or rear because it was the front that really caught my eye, and when something catches your eye like this did, it has done it's job on the attention front.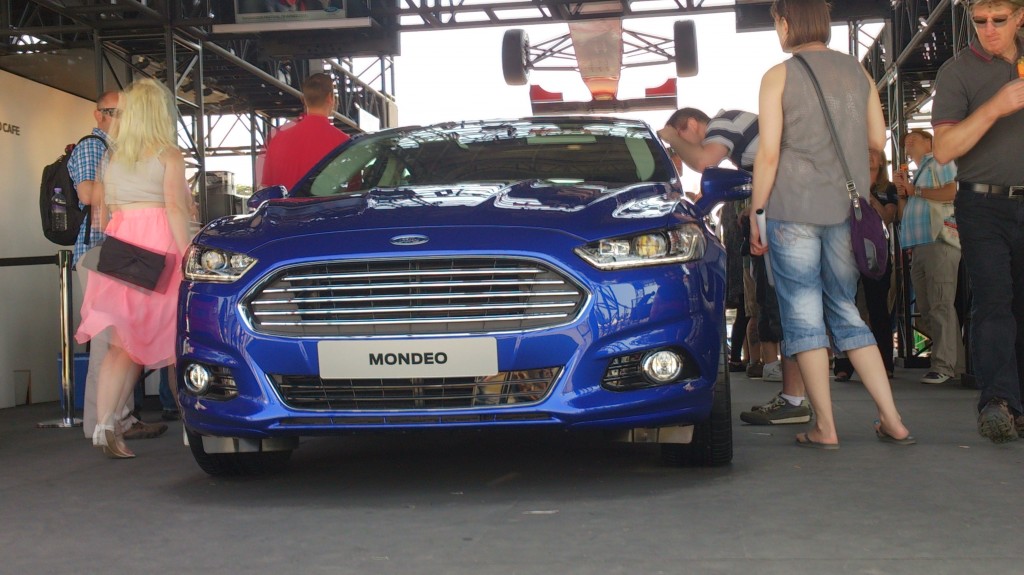 The other manufacturers had some nice cars obviously but family car wise it was the Mondeo which really stood out. I was taken by the Skoda Octavia range but the Mondeo was still the one that stuck in my mind. We had a look at the AMG stand as we knew this would be air conditioned and then as we were wondering round we found two of the ultimate driving games that every house should have.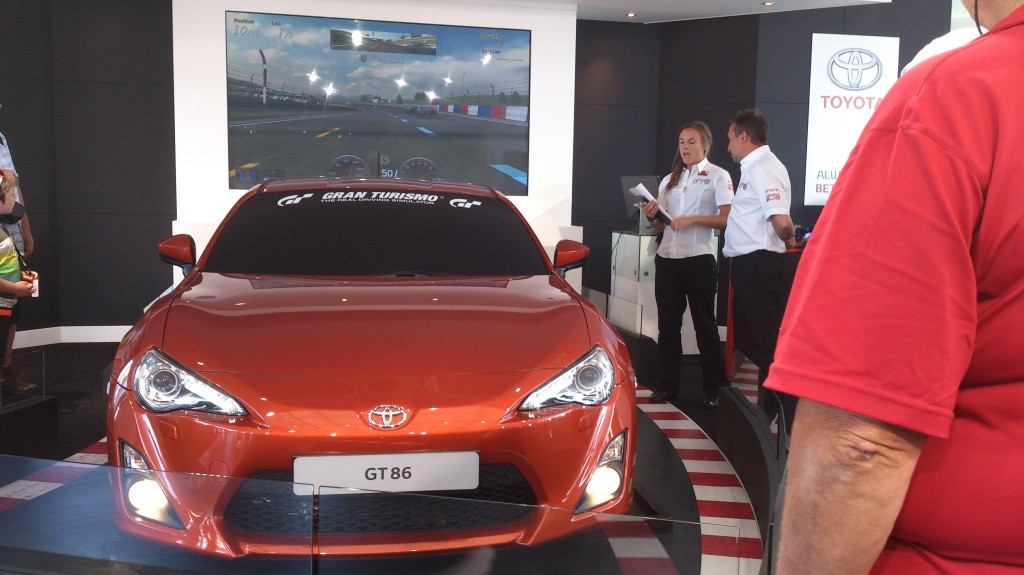 This GT86 was a full on simulator where the cars suspension would lift and lower and shake to give the feedback from the video game that the driver was playing, very impressive. Shut yourself away from the Wife and kids, (after you've dragged them out of it), and do everything that you shouldn't do on the road but probably do anyway. Need to build a big room though or simply put it in the garage! The second was not quite as impressive as it was not a full car but still, no need for such a big room a suppose.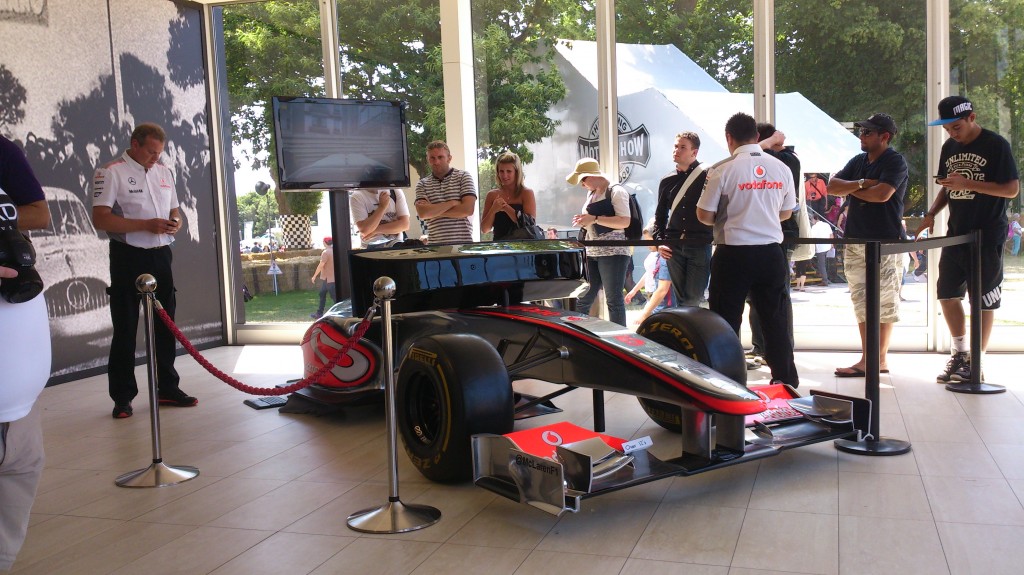 There really was a car for just about everybody's taste. Old school racers…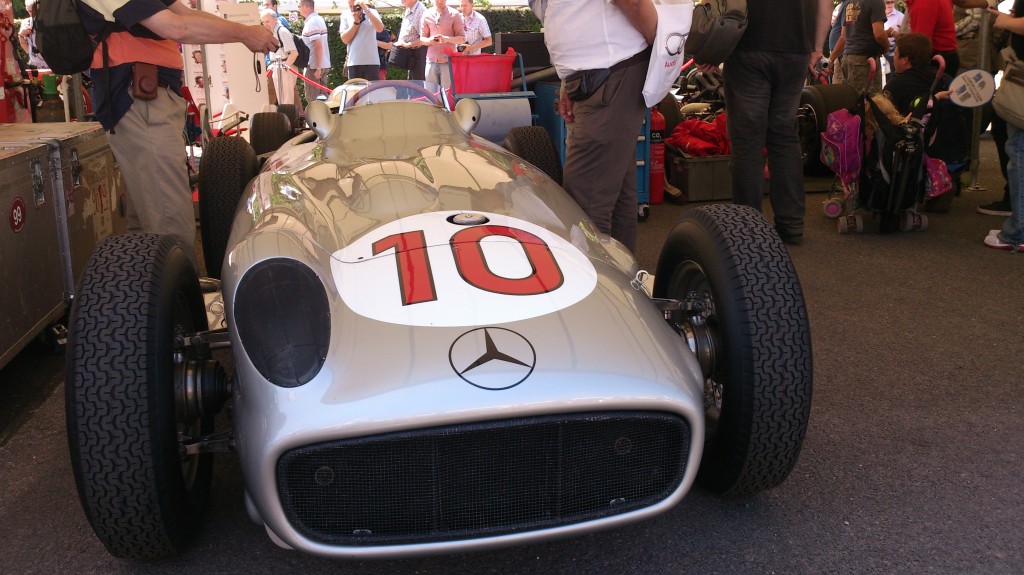 To older school racers….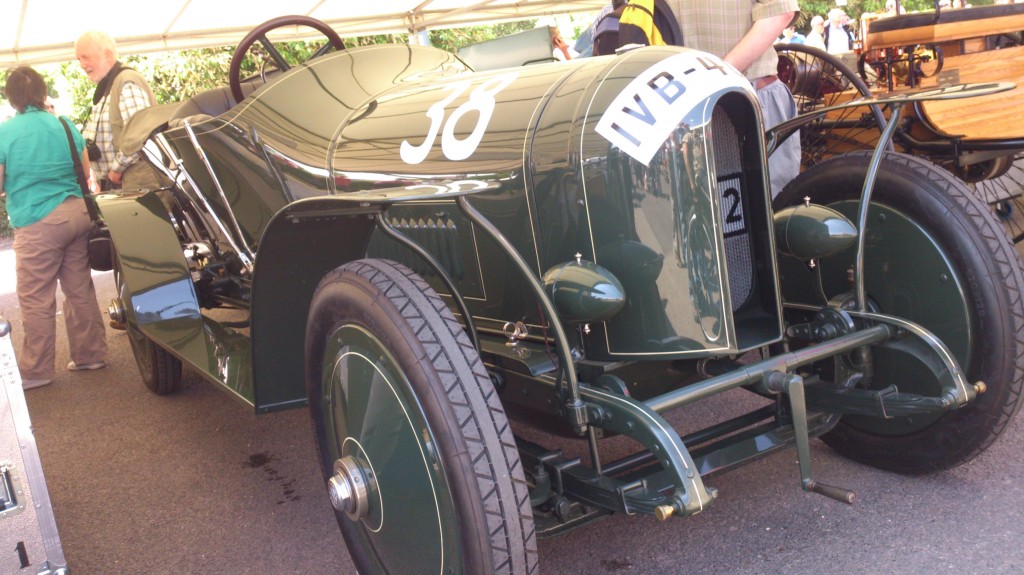 To newer generations…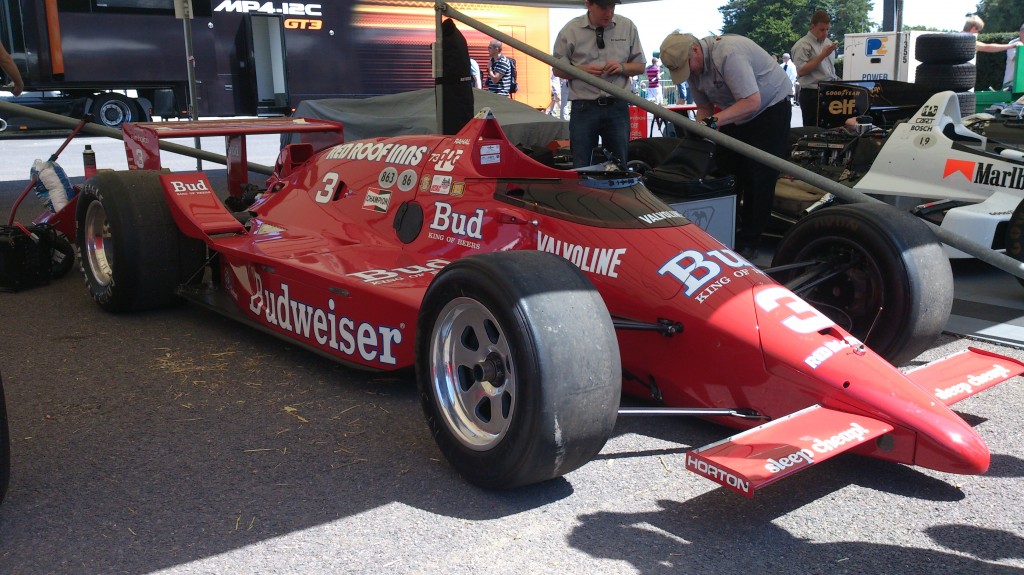 and then today's…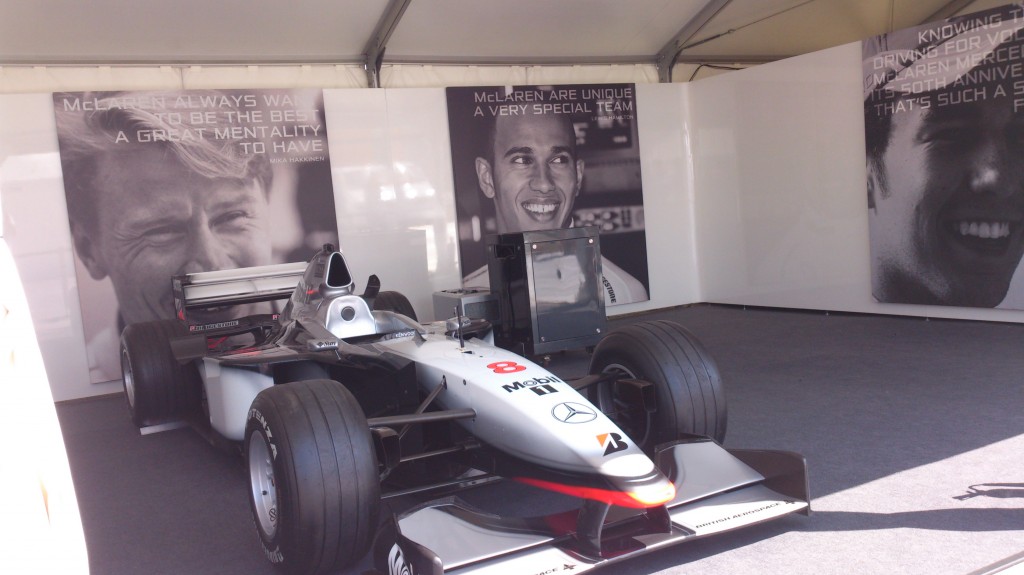 There were so many different cars and bikes from the days of Noah and his Ark, (well it looked that way, check it for yourself!)…
See what I mean, from the Ark!
There were cars from the Martini racing team spanning many years…
And the same applied to the Porsche range…
So many cars and bikes that I could not put all of the pictures on to the Blog, besides which, if I did then you would not need to go and see for yourselves. A couple of bikes for the bikers amongst you though starting of course with the Mission Motorsport race bike…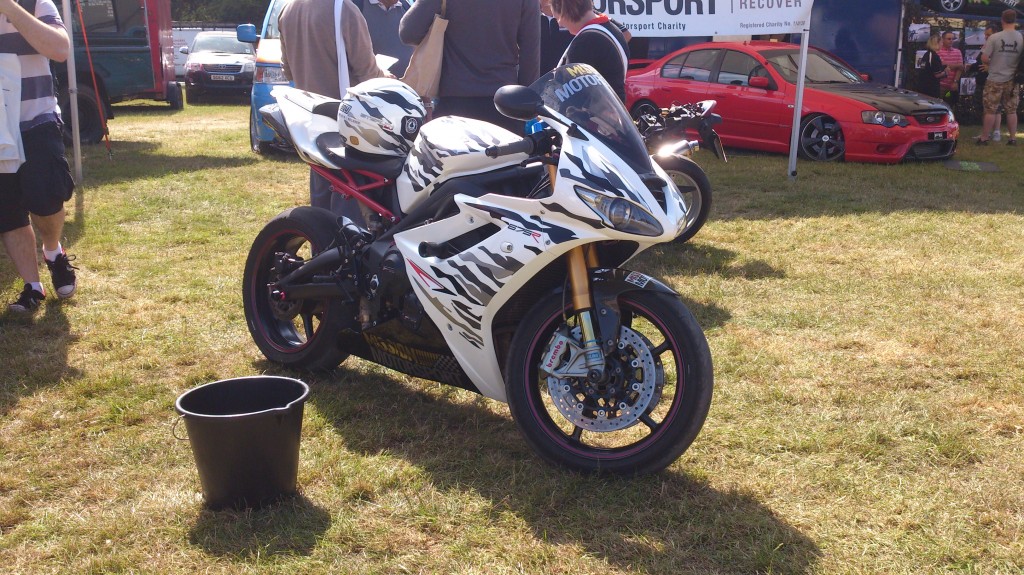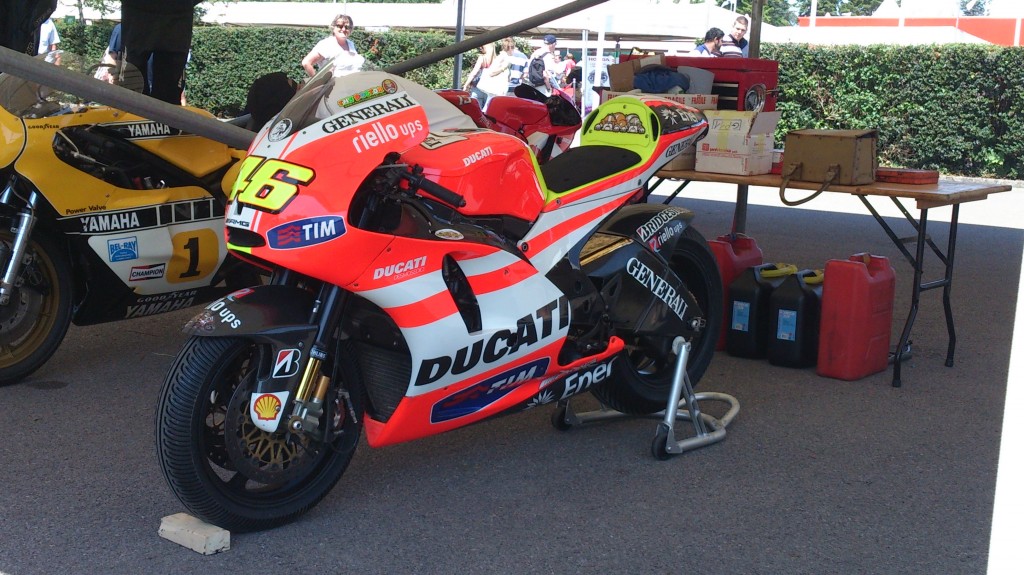 No car event that is this big would be complete of course without an appearence by something from TopGear, remember this one?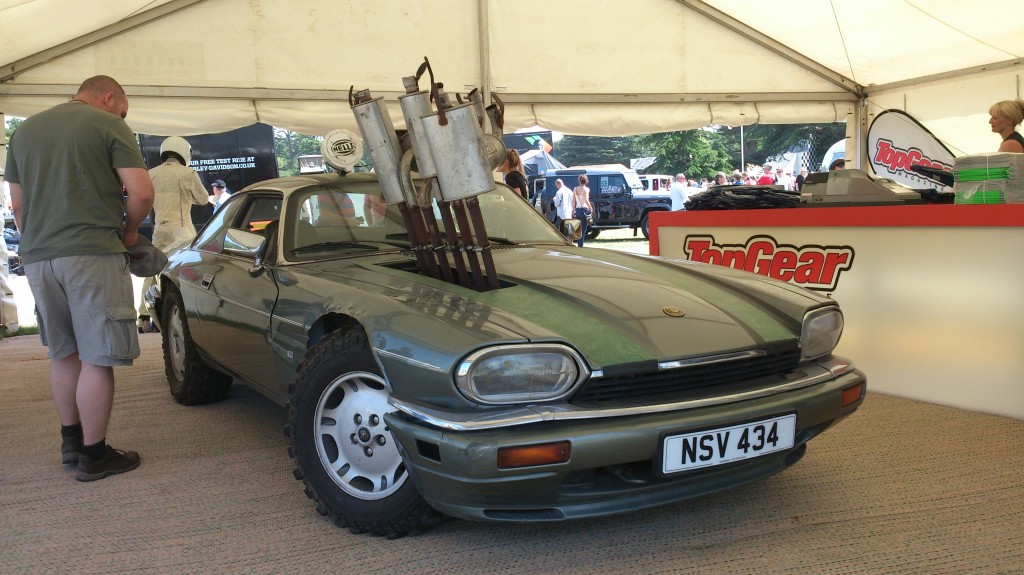 The infamous "Joy" was at the Land Rover stand, the only one of the Race to Recovery racing vehicles to complete the Dakar rally which was of course driven by seriously injured personnel, which in itself was an amazing achievement.
Whilst walking round I found something which, as I explained to the rider, was just wrong. I bet this guy hates his job.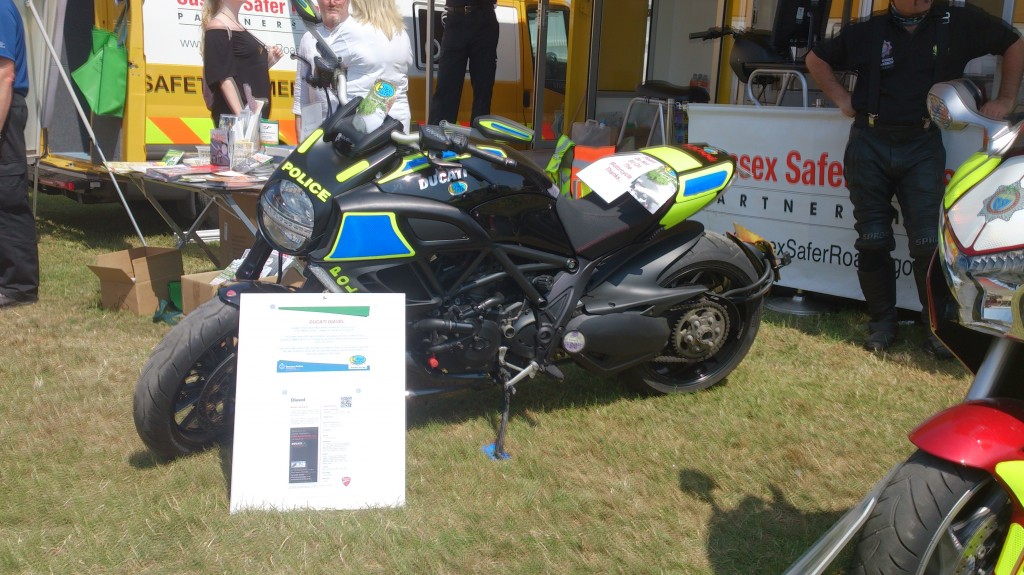 There was so much more that I could show you and would really love to, especially the beach area with the land speed record jet cars but you really do have to go and see for yourself.
After a full day wondering around the site and looking at all of the bikes and cars we headed back to the Mission Motorsport stand to go and see how the drift car was getting on with it's transformation. David, an injured serviceman has been helped by Mission Motorsport by learning a new trade. He was being taught how to sticker and wrap cars by the amazing guy who sponsors Mission Motorsport by doing all of the livery for their cars and bikes.
(Picture from Mission Motorsport Facebook page).
(Picture from Mission Motorsport Facebook page).
(Picture from Mission Motorsport Facebook page).
And the side that was finished when we left on Thursday after a full day of working on the car while learning…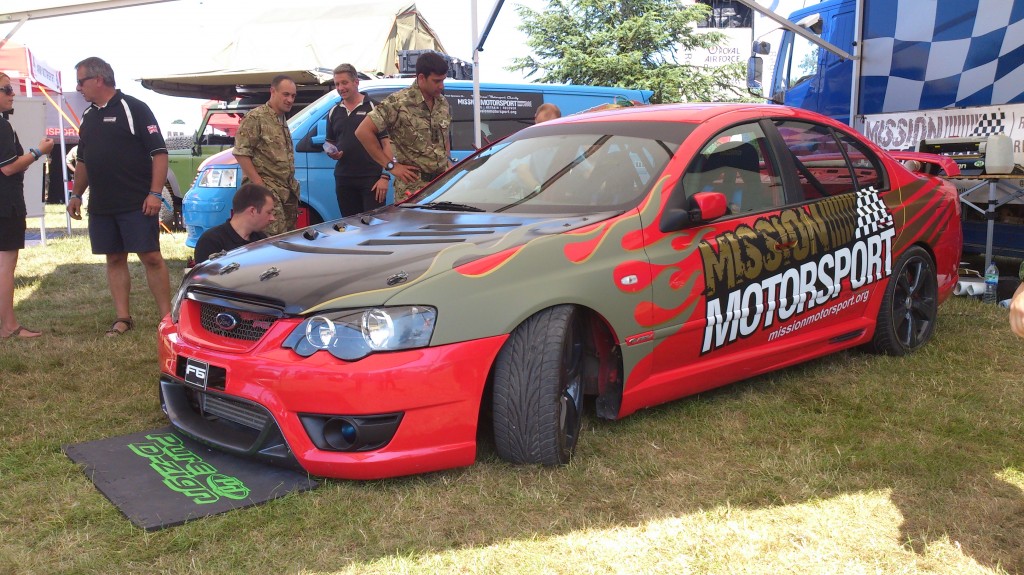 BEAUTIFUL!
Another HUGE thank you to Mission Motorsport for giving me the opportunity to visit the site and see the amazing cars, bikes and structures that were at Goodwood. It was great to catch up with Gary who I first met at Silverstone when he was waiting for the start of the Brit 24hr race. It was brilliant as well that I bumped in to a new friend who I met at the Supacat day for the Band of Sisters, Paddy. Looking well my friend and I hope we will catch up again, for longer this time, soon.
NONE of what they do would be possible without the support form the public so please, please visit their web site, www.missionmotorsport.org and read about what they do, the success stories where they have placed people in jobs for retraining and learn more about what they do. Here you will be able to donate to the charity as well. They truly do an amazing job which when you read about it you will see for yourselves.
Thanks again Mission Motorsport and Band of Brothers, really appreciated and of course to those of you who read my Blog. On the subject of my abseil, we are waiting for the go ahead from the insurance company, mental isn't it, I'm paralysed so what's the worst can happen!
Good afternoon all.