Nothing has really happened as far as I am concerned over the past couple of days, just booking visitors in and out and normal day to day running of things but on site they have been digging, removing tiles and pottery and other small finds and then washing them to put in to finds trays for recording. So to show you what has been going on I am posting more photographs courtesy of Rhys Davies of Exo Photogenics.
Today, (Thursday), we had visits form the press who were interested in what Op Nightingale was, what its mission was, and what we were doing at CTA. They wanted to speak to students and service personnel to find out what Op Nightingale did for both students and injured service personnel, while this was going on I took the opportunity to have a look round the site to see how it had developed since my last visit and to be on hand with the Platoon Commander in case of any problems or if any service personnel or students became uncomfortable around the press in which case we would be there to support them. This seems like a weird thing to say but we need to be sympathetic and supportive to both the injured and the students if Op Nightingale is going to fulfil its desired aim. Here are some pictures from today.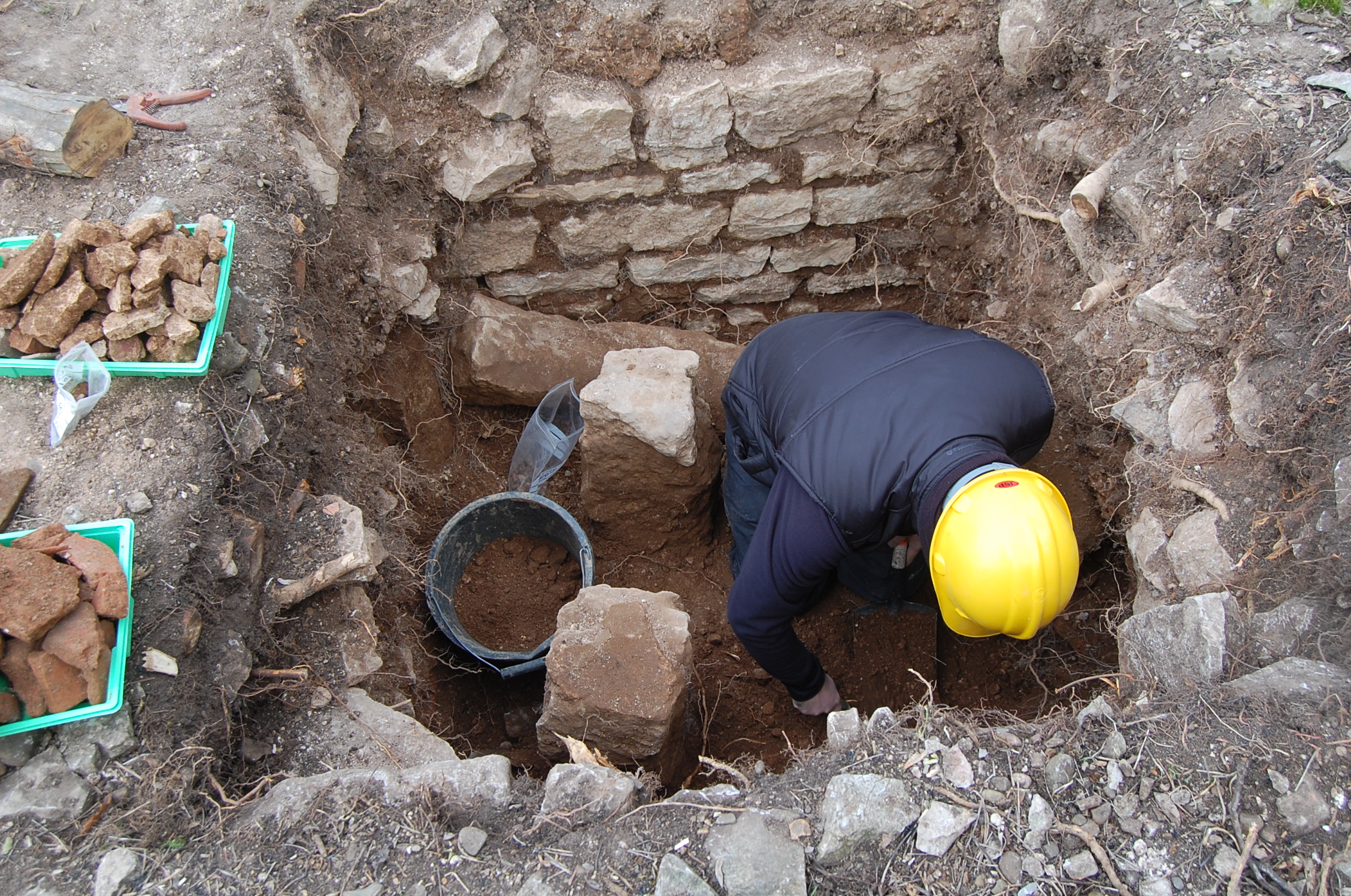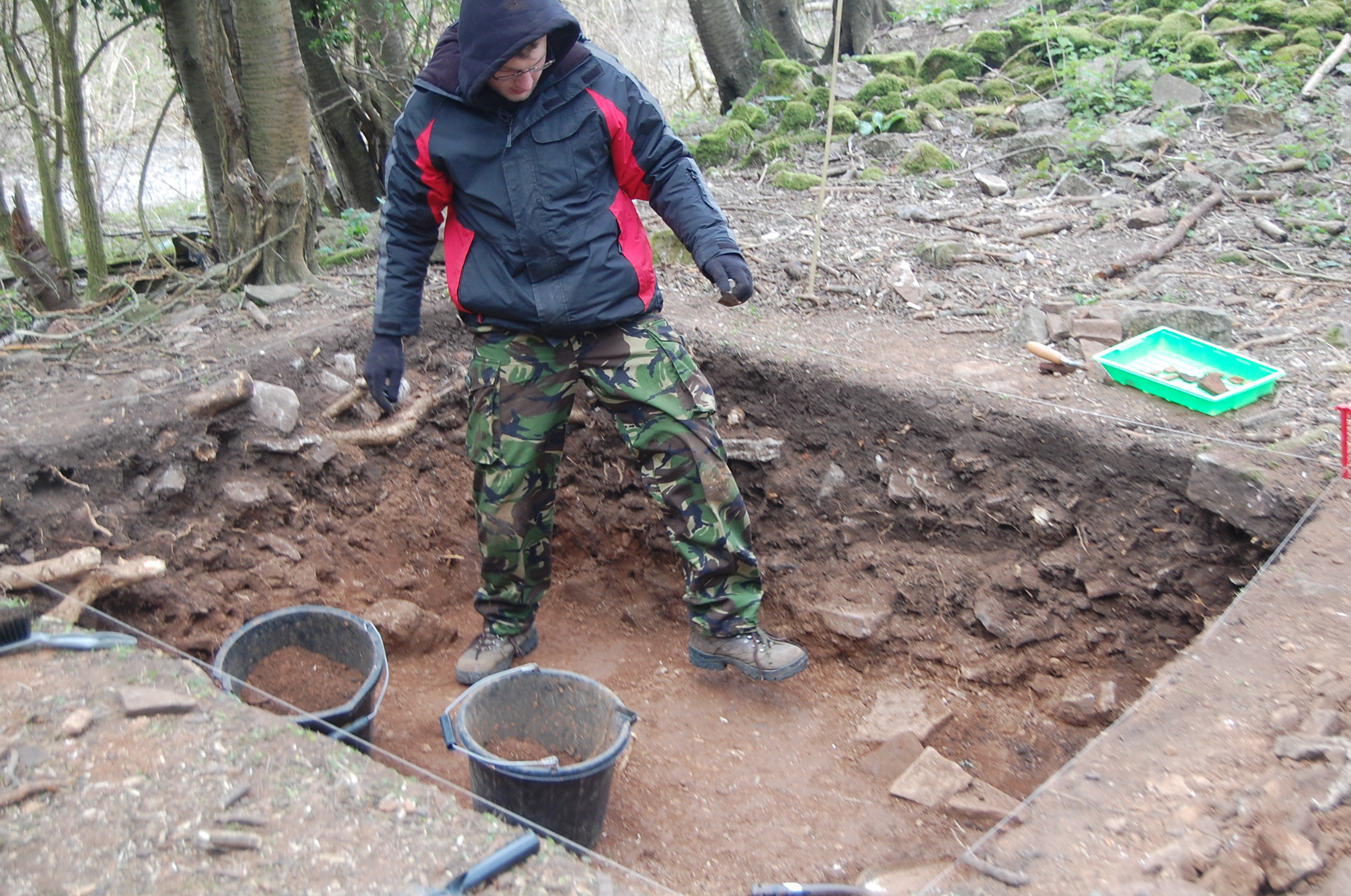 Today also brought another visitor whom I had invited, it turns out that my good friend Anthony is also something of an archaeology fan who had studied Roman archaeology and had not known of the great Roman finds of Caerwent. He came to see for himself the amazing sites and had a tour from John Barnard who very kindly agreed to show Tony, his partner Kirsti, Darren and also another of our Op Nightingale crew Paul around the sites and give them some history about it. After this they came up to lunch with us at CTA and then Tony and Kirsti were shown around the dig site. Because of his interest in the Egyptian archaeology and hyrogliphics I asked one of the students, Catherine, if she would like to join us to talk to Tony as this is what interests her. I think that she got something out of the opportunity today and that it may help her make decisions about her career and education paths in the future. I was great to see Tony and Kirsti again and we have promised to keep him informed of the digs we have coming up with the possibility of visiting. He has also said that he will be talking to his friends within the archaeological circles about Op Nightingale which will benefit it massively just knowing that it will be known to professional archaeologists.
I can write and write to promote Op Nightingale and try to help you understand what it does and how it helps not just the injured but the students also, but please do not take my word for it, here are little statements written by the people who have volunteered to participate on or join in with Op Nightingale;
"Operation Nightingale is a project aimed at injured service personnel from all three of the armed services, both serving and retired. Its purpose is to aid the recovery of the injured through archaeology, giving them skills and improving confidence, both in themselves and with others. For those transitioning out of the Forces and into the civilian environment it provides a valuable opportunity to work with civilians, gain experience and training that is easily transferable to any number of future careers. However by far the most important role that Op Nightingale performs is the camaraderie of their friends and a comfortable and understanding environment in which they can discuss their experiences, both good and bad, without fear of judgment."

 Harry Buxton, Secretary: Defence Archaeology Group
"When the opportunity to be a part of Operation Nightingale came around I jumped at the chance and rather hurriedly replied to the e mail with a definite Yes. As an avid Romanist and perhaps slightly obsessive archaeologist, I could not refuse the possibility to dig a Roman site, and spend the Easter holidays knelt in a trench. The fact that this dig would include helping injured service personnel really only convinced me more that I had to volunteer, as I want to give something back to them for what they do for us every day. On a personal level, this dig has been a wonderful experience. Firstly the archaeology is great, and secondly the company is impeccable. Everyone has been very welcoming, (despite the banter!), and it feels as though we are a small and highly dysfunctional family. I have loved every second of this experience and will definitely be returning next year, and maybe even in the summer."
Bekz Kelleher-Walton, student.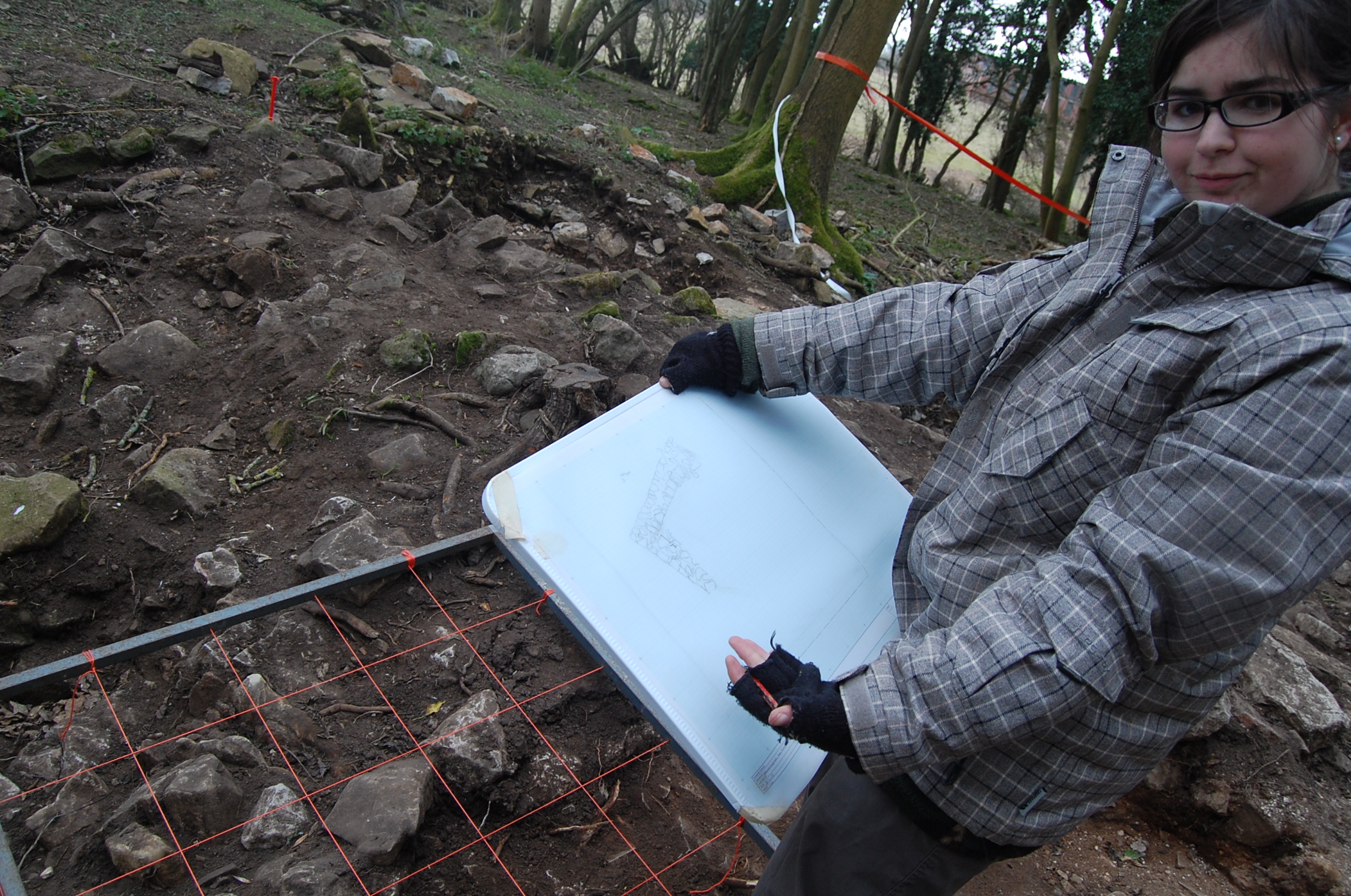 "As an archaeologist, I have had experience of both commercial and research excavations and Op Nightingale is the perfect balance, with the exhilarating time restrictions of commercial excavation and the in depth knowledge of a research excavation. I come from a Military family and a lot of my friends are currently serving within the Forces, so for me Op Nightingale is my chance to give something back in a way that best uses my abilities of Military and archaeological knowledge."

Emily, student.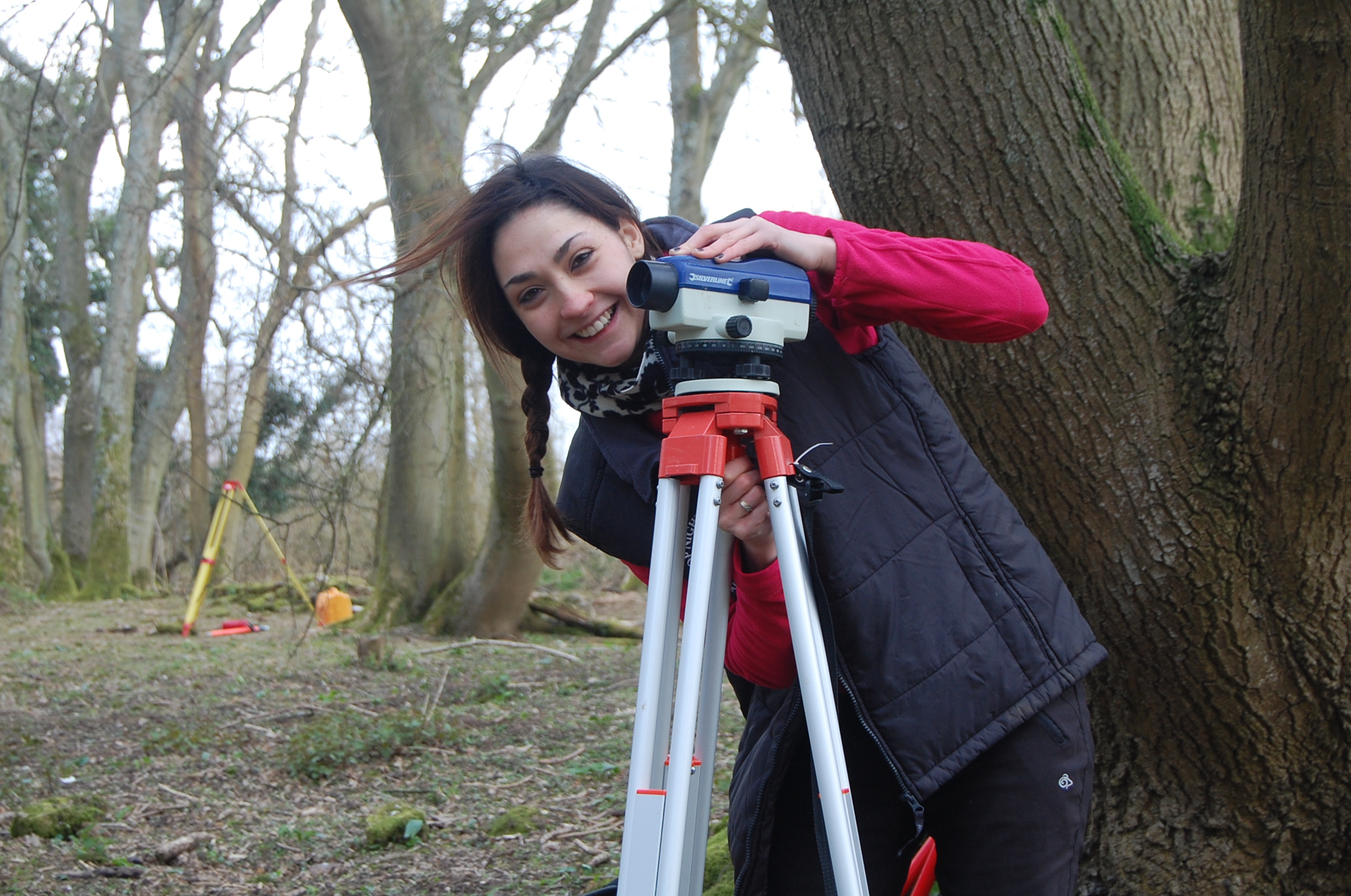 "Once upon a time in Wales I embarked on a life changing journey. When I first heard about Operation Nightingale I was both excited and nervous about the prospect. Excited about the unique and interesting opportunity, unlike anything I had experienced before, and strangely nervous for these very same reasons. Archaeology has been a large part of my life since a young age and Operation Nightingale really benefitted me from a practical perspective – teaching techniques and procedures in a hands on way. Not only this, but it benefitted me in terms of confidence and communication. I've met some great people here who at some times have taught me more than I could offer them in return. It's also been interesting communicating with different groups of people in a setting that I was very unfamiliar with. There were undoubtedly times when the work was trying but the people were great and the morale always high. Before arriving at the site I was questioning my decision, but after only a day I knew I would not regret it. For that reason I would definitely recommend the dig and as for myself, I will be seeing you next year, Operation Nightingale."
Catherine Griffin, student.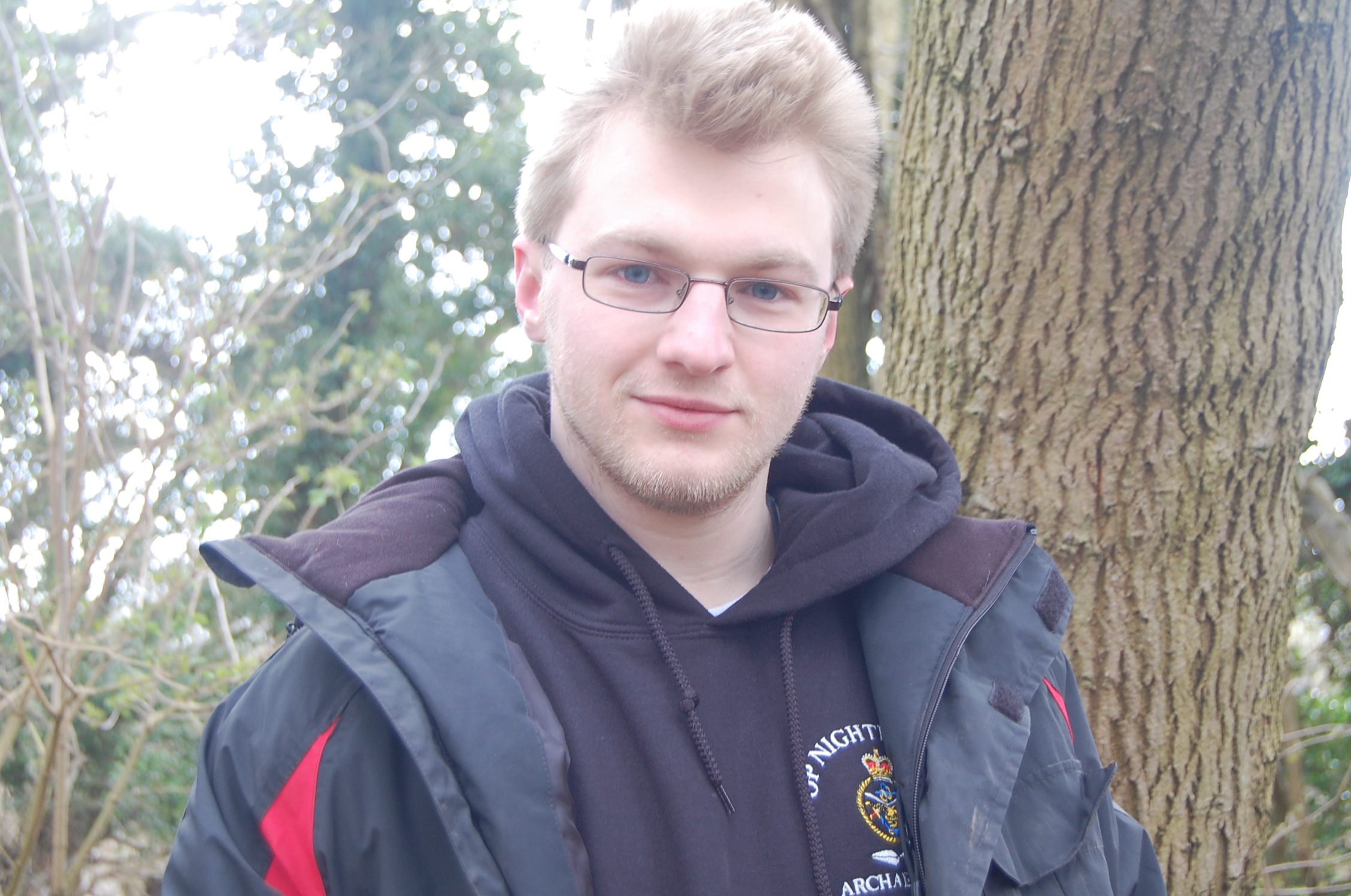 "As someone who has interests in many different fields, archaeology is perfect as it contains many different disciplines including history (which I've always been interested in) and other scientific approaches. Op Nightingale has been one of the most structured digs I've been a part of, and has also had the most interesting and diverse groups of people that I have worked with. I feel privileged to have been a part of it. I have thoroughly enjoyed my time here and hope I have been an asset to the project."

John Carne, student.
I am hoping that I may be given some more testaments by others involved in this dig at Caerwent Training Area, and if I do, I will be sure to post them on here. For now though.
Goodnight all.