Yesterday (Saturday), the Lions of Ilminster put on a fete at the school which my two older kids attend. The weather had not been fantastic but we do our very best to support the Lions and so we decided to head over to take a chance on the weather staying dry, even temporarily. We arrived as it was beginning, the sky was overcast but was at least dry and so we decided to go in. There were things outside in the playing field, a few stalls selling plants, plaques and other bits and bobs and Ilminster Fire Brigade were out the front of the school for the kids to look around and sit in the Fire engine. Inside in the main school hall there was the opportunity to buy hot dogs and burgers, soft drinks and tea or coffee. Also in the main hall were demonstrations and displays of country and Irish dancing, belly dancing and also singing. There were also lucky dips, tombola's and pick a ticket games as well as other stalls represented by different organisations and care homes raising monies through the various games and sales of goods.
Inside was also a gentleman who I have known for a good few years, a few years ago he decided to write a book, it did rather well and he wrote another and another. The first book; Dying Star was the first in the trilogy and then he wrote another, he is currently writing another. We spent a while catching up with him and hearing how he had been taking his display and books out on the road doing book signings and how it was doing. We spoke about a few other bits and bobs too before we left him to it and had a bit more of a look round.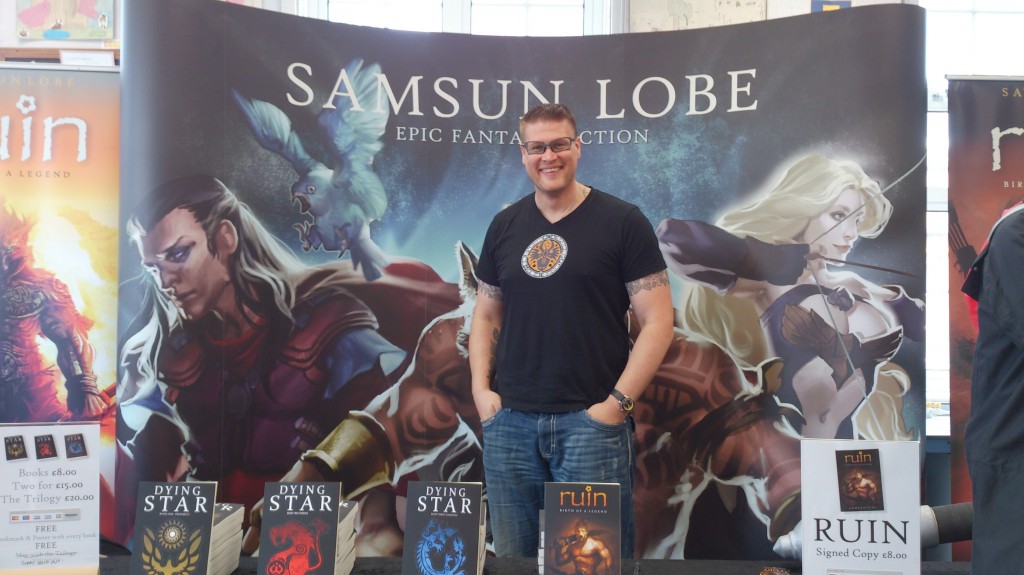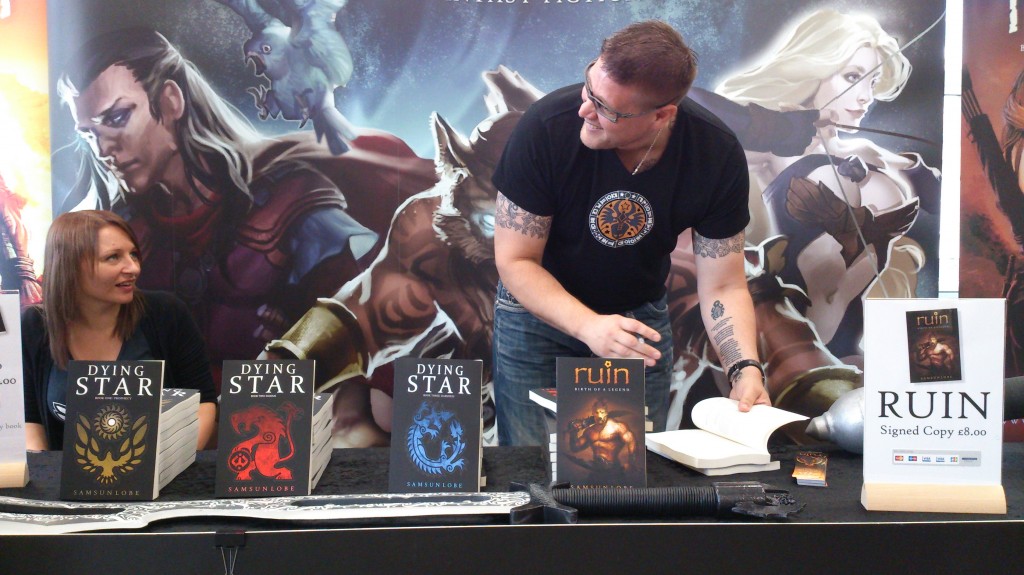 His artwork on his displays is magnificent, even being admired by the town Mayor.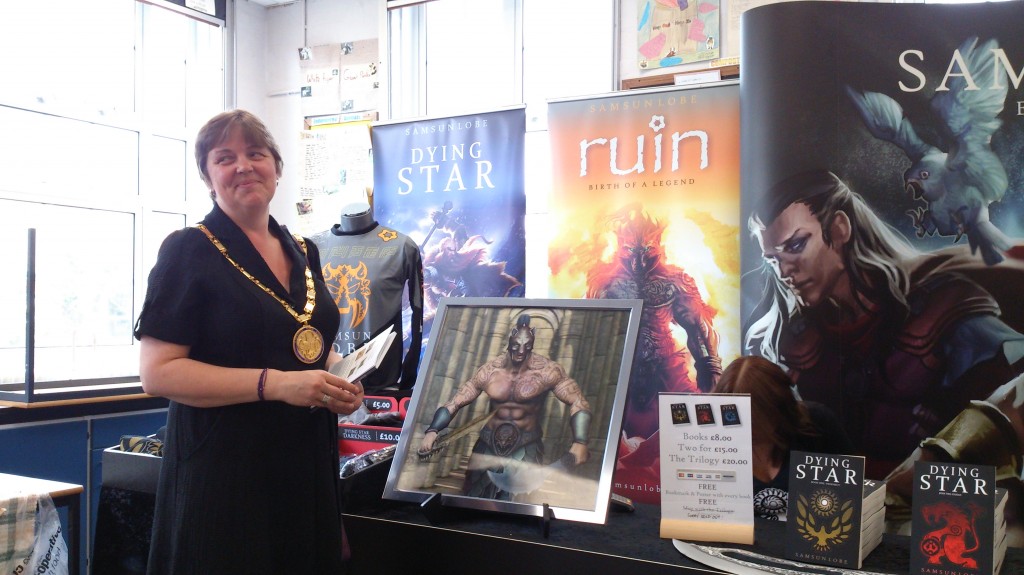 His books have such a following that he has had demand for other merchandise.
I am really pleased he is having success with his books. If you are interested in finding out about the books then please have a look at his website www.samsunlobe.co.uk
From here we went to the face painting which was taking place opposite the book display stand.
We then had a look around the other stalls in the various rooms around the school and let the kids have a go on the lucky dips and other games, which they did quite well on! Having spent a good couple of hours at the fete we called it a day and left heading over to the supermarket to collect a few things. . This little task completed, we headed home. In the evening my Wife and I took our Daughter to the cinema to see the latest Fast and Furious movie. It was quite good up until the very end when for me it was ruined but all in all it was worth seeing and my Daughter really enjoyed it.
Today was of course Fathers day. I got washed and dressed this morning and before I had a chance to even make a coffee, my children asked me to go to the front room. I wheeled in and immediately was presented with present and card from my Son, this was followed by present and card from `Pickle` and finally from my Daughter.
And this is for my new car when I get it apparently.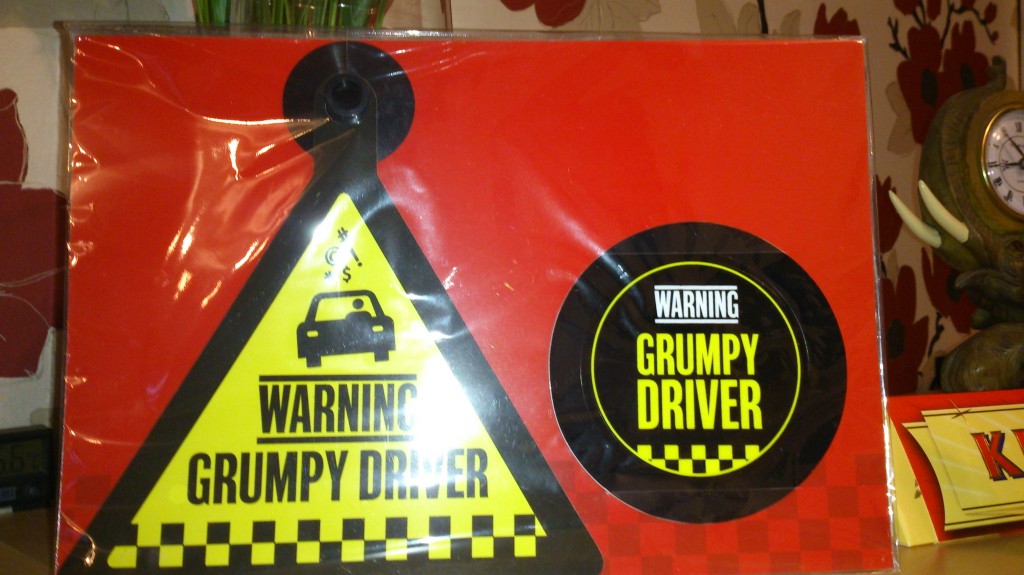 It is looking hopeful for my abseil to be taking place. I am hoping to go to visit the venue on Thursday if the guy I am in talks with is going to be there, if the visit goes ahead and upon visiting the venue is suitable, then I shall be able to set a date. I am really looking forward to the visit and after talking to the gentleman at the venue, I am confident that the venue will be suitable. This will mean that I will have a good four or five months available to fund raise, watch this space.
Goodnight all.