"I'm happy to drive if ya want mate, 'cause I'll not be drinkin'" this was the statement from "Me Val" on Saturday morning, we would be going to the Christmas Party of 675 (Rifles) Sqn AAC which as you will know was `B` Coy of 6 Rifles which "Me Val" and I were both a part of. "Wifey said that she'll drive because she doesn't drink mate so you don't have to worry. Get dropped off and we'll just go in mine" was my reply. "Just let me know laters what you are gonna do Val" and the conversation was over.
19.00hrs and there is a knock at the door followed imediately by "Helloooooo! 'Tis only me mate" "Me Val" had arrived ready for the evening dressed as Cat Woman for the themed fancy dress night. I had taken the easy if not predictable option of a simple Superman tee shirt under a part opened shirt with my hair gelled in to partine and some big black framed glasses. Clearly I would not be the only Superman of the evening but only I would be able to be both Christopher Reeves and Superman (wheelchair obviously).
"So you not drinking tonight then Val?" pretty sure I knew what was coming though… "I am George, YES" came the imediate reply and so I poured her a Vodka and coke. We chatted in the kitchen of my place for a short spell and then we loaded in to the car and I drove us to the Army Reserves Centre in Taunton. Having parked up and got out of the car we made our way inside, one of the lads ensured I did not tip out of my chair as I bounced backwards down the stairs and then in to the decorated hall we went. Straight to the bar and the first round of drinks was bought consisting of a lager for me, a Vodka for "Me Val" and a cola for my Wife. I was glad that she had agreed to go as it gave her a chance to hook up with some of the Wives of the "old crew" that she would not normally see. To be honest it is only really the Christmas party and the Remembrance Parade that most of the Wives get to bump in to each other and so as she was chatting I was drinking, a bit too quickly I think in hind sight.
With two lagers down something in my head seemed to think that Jaegerbombs were a good idea and so I started on those, encouraging as many people as I could to join me having convinced them it was a good idea also….I woke up on Sunday morning in my bed which was a result I suppose (and certainly the best I can hope for realisticly) with a mouth as dry as Ghandi's flip flop but mercifully no headache, no "grand slam" (military and ex military will know what that means) and no obvious sign of having relieved my stomach of its contents in the night time. All in all on the surface of things, not a bad result. My Wife had clearly made sure I was well prepared for the potential problems of a pissed up idiot in the night time with two bottles of Fruit Shoot on my bedside trolley and a bowl (just in case) next to me on the bed. I reached for the paracetamol and took two as a pre emptive strike and began to drink the orange flavoured drink, which turned in to a sipping of the drink and ended with putting the lid back on and saving it for later,  clearly I must be allergic to the Jaegermeister to have a washing machine like feeling in my tummy so I made a mental note to myself that Jaegermeister is bad for me and that I should not drink it. Then I thought about what I had just done and thought that I must have had a Kebab at the end of the night because lets be honest, that is what most people do, and so it would have been the Kebab that made me feel bad and so Jaegermeister was back on the list of things to do when I next go out…problem solved.
Carol and Doug who organised up the dance evening to raise money for the Overlander for me had their annual Christmas Lunch at the Cricket St Thomas Hotel on Sunday and as they had done so much for me, my Daughter, Wife and I went along to support them. They raise a huge amount of money every year for the Childrens Hospice South West working tirelessly to support those supporting young children and their families, young children with life shortening ilnesses and so I had to go along to see them and support their fundraiser. If you don't know what the Hospice is about then plaese have a look, in fact visit the website anyway and if you can, donate.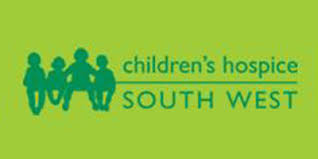 I will not lie to you, I was concerned that things may go a bit pear shaped with the potential for it to go completely tits up but I was not going to miss the day, I would be going to support the event even with a mildly suspect tummy and I was going to enjoy it, all of it, even the Christmas dinner…..oh bugger, the Christamas dinner.
The Turkey was amazing with the cranberry sauce and gravy all complimenting each other well, the potatoes looked delicious though I have to admit I did not eat them. The sprouts were cooked to perfection, both of them, and the carrots were, demolished as they were the only food that seemed to not bother my tummy. I felt so bad but I had made sure that my plate was not loaded to the hilt as I had a sneaky suspision that tummy tum tum was not going to play nicely. The food (that I ate) was beautiful and all credit to the chefs and staff, they did a marvellous job especially the waiters who were summond a few times to our table for me to have water and cups of tea. After the meal we went down to the entertainments area where the entertainment team performned their somewhat tounge in cheek version of the classic pantomime Alladin. With some proper funny jokes and inuendos, singing and performing it was a great way to spend the afternoon. Keep an eye on the fundraising page on the Hospice website and you may be able to buy a ticket to join in next year! Having said our "Goodbyes" to Carol and Doug we headed back to the car and then to home. I didn't intend on having a very late night on Sunday, a nice hot bath and then to bed but after my bath I seemed to get a second wind, or indeed the first one that had been missing all day and I was ready to get on it!!!
I quickly put the fire of temptation out and reached instead for the milk in the fridge and settled for a cup of coffee and watched some television, followed by a quick go on the X Box until eventually, at a round 02.00 I went off to sleep. I had a really good weekend, granted I don't have a bloody clue about most of Saturday and I have rarely concentrated so hard while eating a roast Christmas dinner but I had an excellent time. Thanks to my Wife for giving up her Saturday night to come to the party, for putting me to bed and driving me around on Sunday as I was dubious about even driving my wheelchair! Thanks also to who ever it was who had to get me in to the car on Saturday night, I have no memory of even leaving the hall, must be the "fresh air sniper" that got me. Thanks finally to Rod who, by all accounts had to lift me in to my chair as I had fallen out of the car, what a state to get in to, never again….well, maybe!
Good afternoon all.