Not too much to talk about yesterday and so I didn't see the point in writing an entry to my Blog. First thing at 07.30,myself and one other arrived at the gym building for the morning walk which I am going to get changed on their programme from tomorrow to `st-roll` . Jenny was there and asked if we wanted to still go. The lady who had turned up said that she would still go for a walk as it would help her back and I had got in to my power chair to go and said that I was happy whichever way. So we went for a `st-roll` around some of the grounds that the house sits in and then returned to the gym. Having changed in to my manual chair I went for breakfast and then had a meeting with the psychologist again, this was another long talk and on its completion it was time for a cuppa before the day trip to the rowing museum and club at Henly. Whilst they were loading up in to the minibus Amy came out to chat and it was decided that as we needed to talk about things discussed previously, I would refrain from accompanying the group on the day trip and would instead talk with Amy and Lisa to follow developments and for them to tell me of anything that they had thought of. This again was a long meeting and took us up to lunch time. I had been given some things to think about and ponder over and as I had some things I wanted to do on the interweb, I collected my laptop from my room and sat in the main hall of the house where it is quite quiet and allows you somewhere to think which is not a million miles away from the cafe if you want a brew. I set about e mailing some people I had been meaning to mail for a while and whilst I was looking at different things on the internet I was joined by the Rifles Casualty Officer who had called in to see me. He had questions regarding different things which he wants to sort out for me and also he spoke about how I was doing and other things relating to my life and well being. I have heard some pretty concerning things with regards to some casualty or welfare personnel from various Regiments but I can categorically state from experience that it is not the case with the Rifles. One man is the casualty officer, each Battalion has its own welfare team but he is the man who covers all 7 Battalions, and he really is good. We spoke for about an hour or so until he had to head off on a visit to the parents of an injured soldier, a busy man indeed but he left me knowing that he would be doing his bit to help my corner. In the evening I was visited by my Dad and Step Mum which was also nice, they asked me about my stay and the things I had been doing amongst a whole heap of other stuff related to the help I had been receiving here. It was not far off of ten last night that they left having stayed a good couple of hours which was nice as I don't actually get to see them as much as I would like but that I hope to change now that I can drive, we shall see. Finally, with my visitors away I went off to bed although I did not sleep until sometime after 02.00 and was awake again around 04.00 for a while then eventually got up at 06.30.
This morning I arrived at the gym building a little later than the 07.30 by probably ten minutes and as a result they had already left for the wooded area that we went to last week. This week we would be taking part in or watching the birds being `rung` meaning that the birds which are caught are measured and weighed and have a ring put round their leg so that they can be monitored if caught again. I was in the power chair already and was making my way to the area to meet with the rest of the group. It did not take long for me to catch them up and so as a complete group we walked, hobbled or rolled toward the area but we actually went to the gravel car park opposite where we met with the bird guys last week.  Today they were not there but we could see them walking around in the wooded area checking their nets, we did however have other people who seemed to be waiting for us whom had pieces of equipment. These people were in a group nearing ten in number. The equipment were film cameras and sound equipment as well as people with clip boards, but who the hell were they?
We were introduced and we all went for a `st-roll` around the outside of the car parking area before making our way in to wooded area to the little camp with a tap type shelter under which you can work, sit and chat or simply get out of the rain, which thankfully it was not doing. Whilst we were sitting and chatting some logs arrived and a lady got the group splitting the logs down. With this done she started explaining and demonstrating to the group how to make a spoon out of the split logs.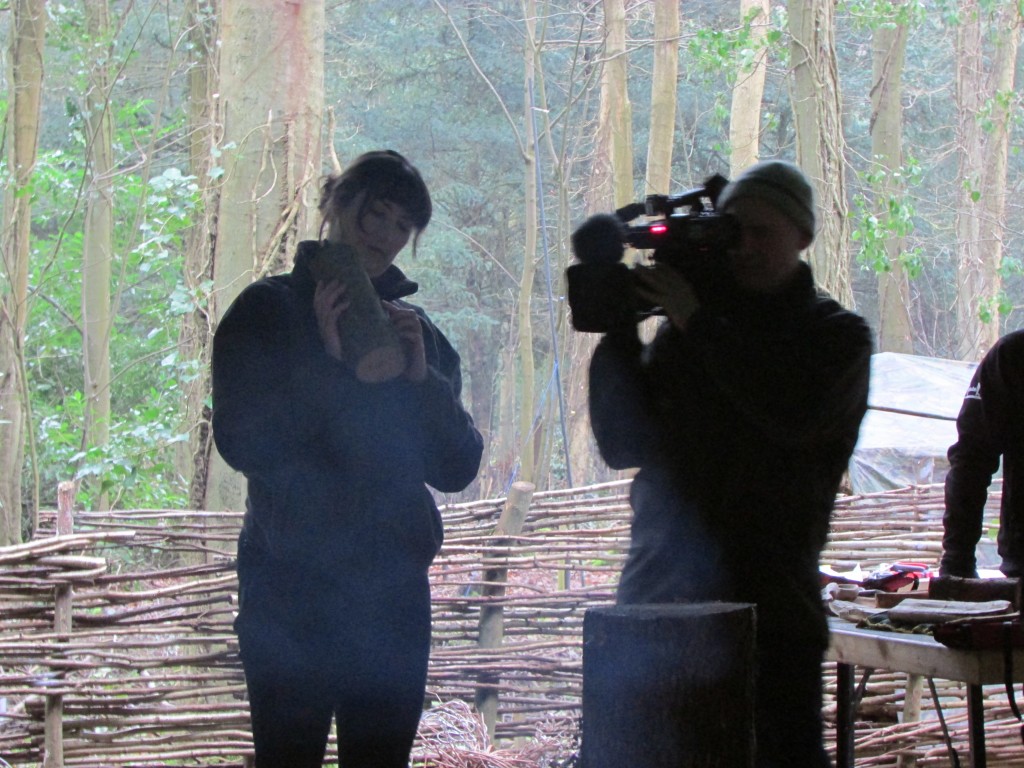 As you can see, one of the members of the group that had met us in the car park decided to get this on film so that he could watch it back later, a good idea if you want to try it at home. With the group happy with what they had to do, some of the group members got a fire going in the middle of the shelter for people to warm up by as it was by all accounts quite chilly while the rest began to make their spoons in the way they had been instructed.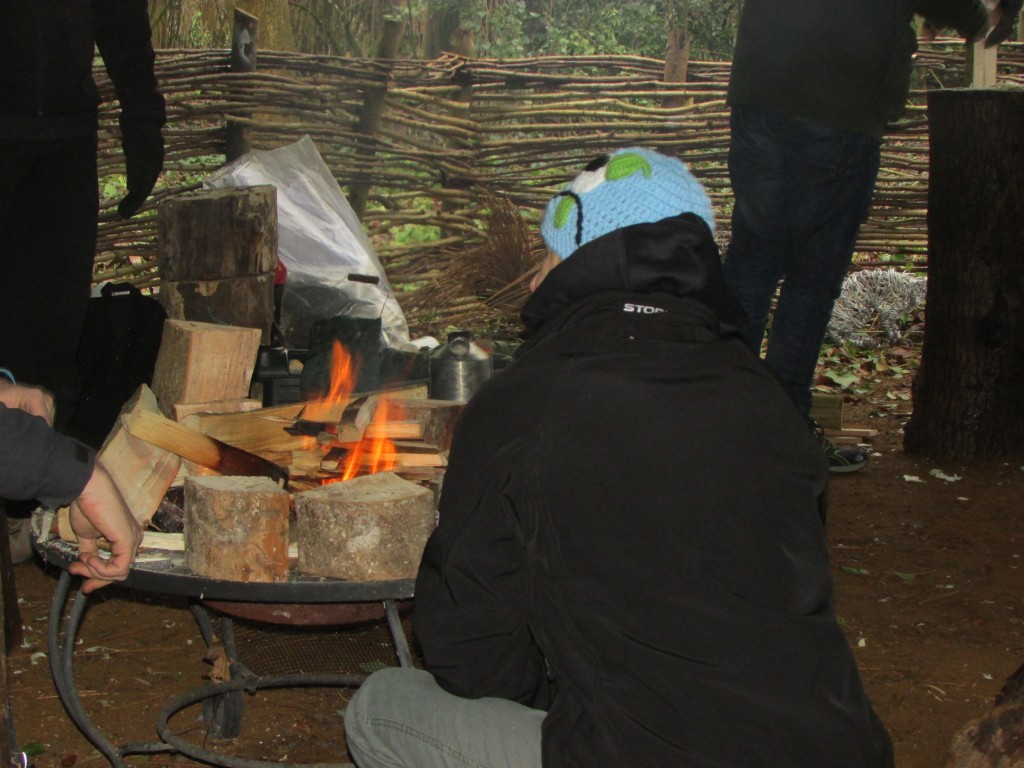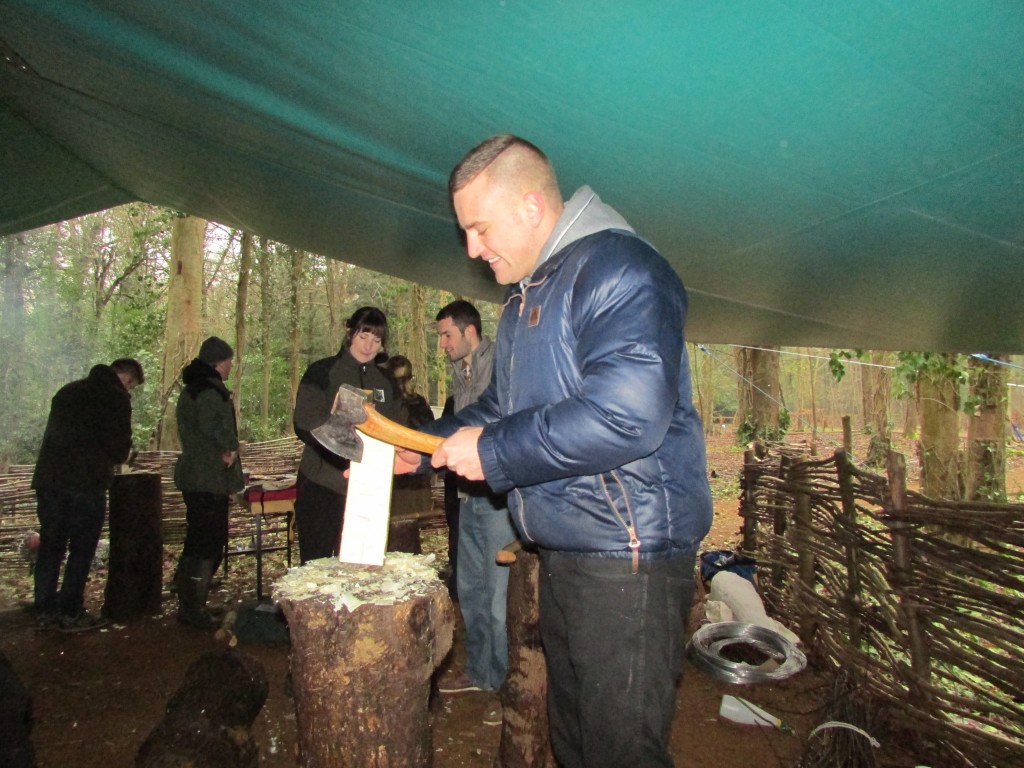 While this was happening, something else was causing a stir a short way along the path, it must have been interesting to a lot of the group we had met as they all wanted to film it to watch back at home.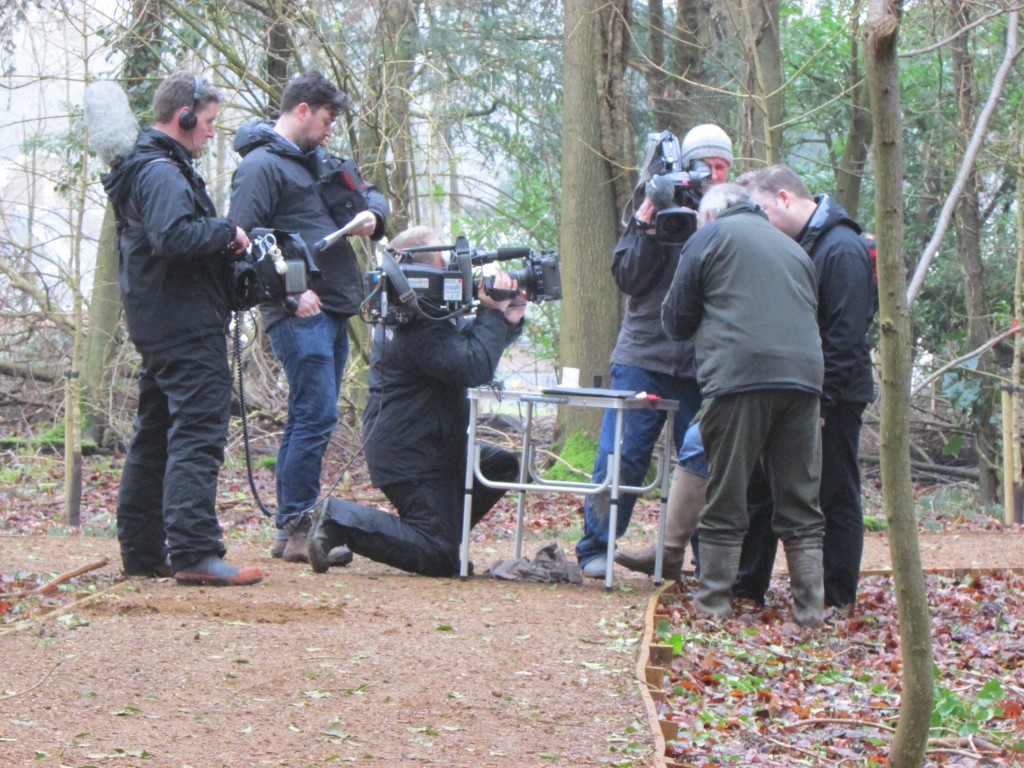 Meanwhile, back in the shelter, one of the residents who was in last week was just starting her spoon, she said that she would see how it went and so we decided that I would take some pictures of the work along the way. This is the first stage which involves an axe.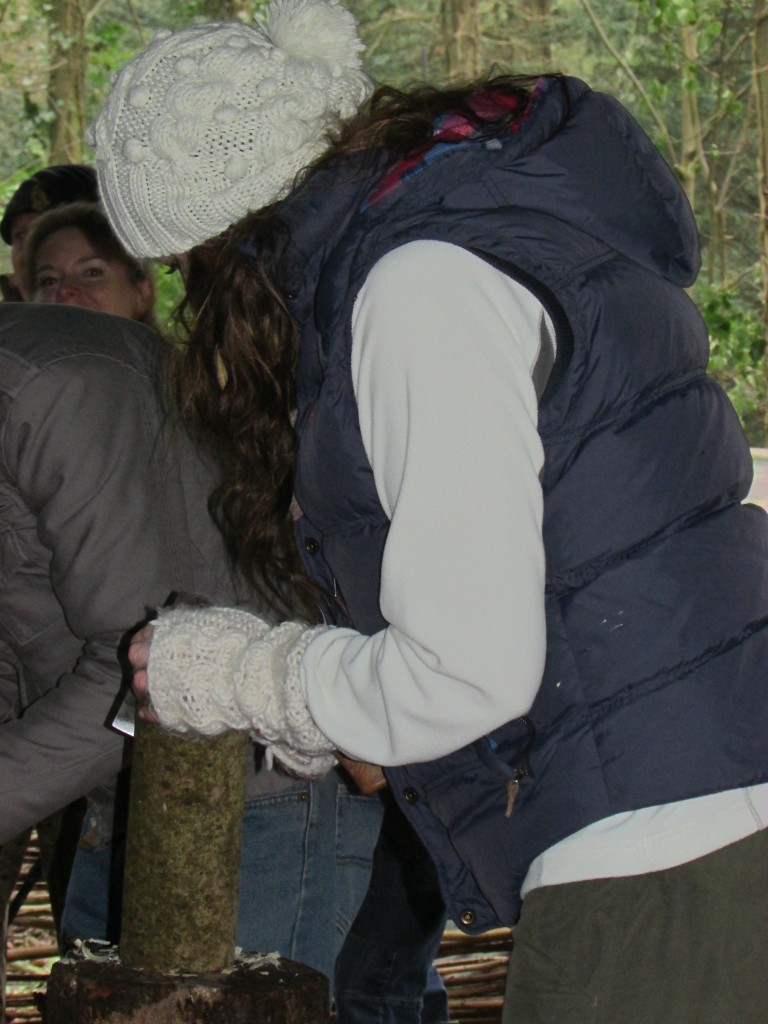 The OT's got involved too and told me that it was in World War 1 that the Occupational Therapist was born by doing pretty much what the group were doing and as such, we made it quite clear that we expected great things from them.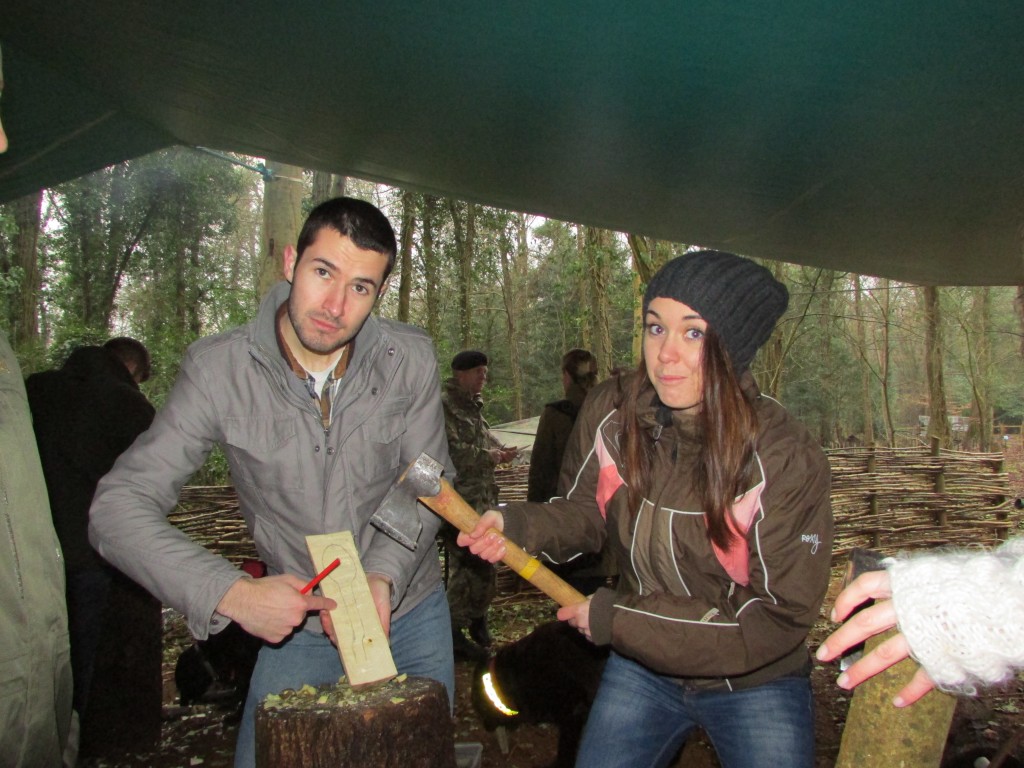 Whilst all of the creating was going on in the shelter, we were told that a bird had been caught, a ring placed on to its leg and now that the measurements etc had been collected it was about to be let go, so we watched. It decided not to fly off when the hand was opened to release it and so the bird guy placed it on one of the bird feeding stands. I managed to zoom in and get a pic but it is not a great one, I was a little disappointed really.
Meanwhile, back in the shelter….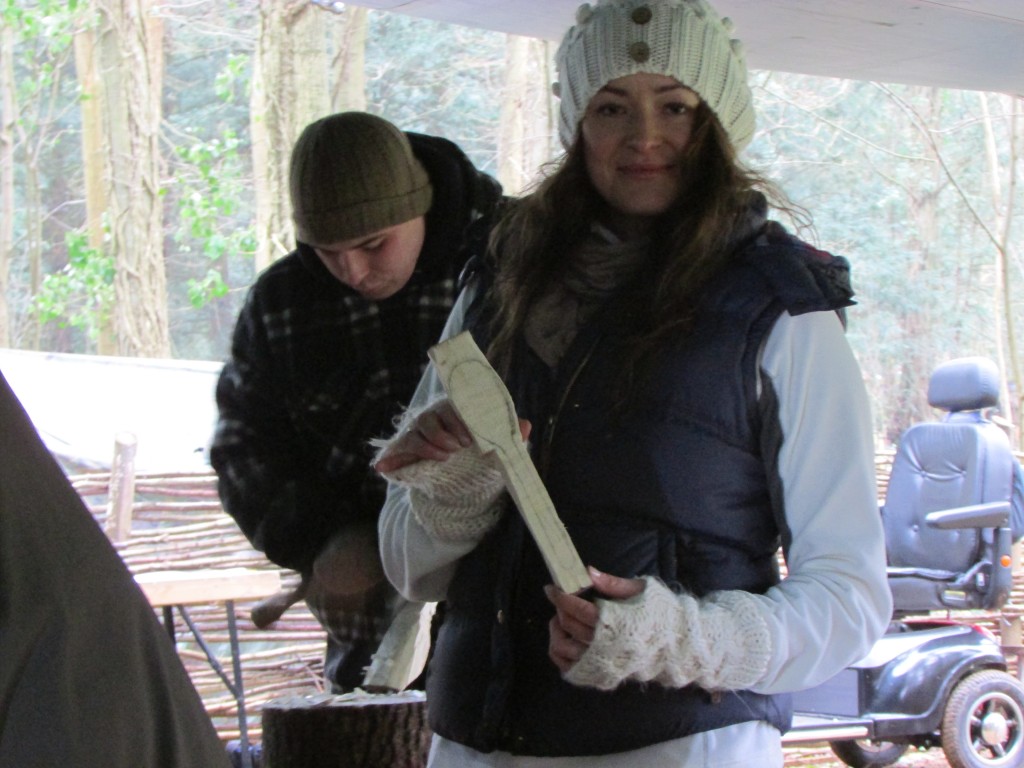 While all of this was going on; myself and another of the residents who was in last week and Rosie the OT went off to have a look in another of the nets to see if any of the birds had been caught in them. It did not go exactly as I had hoped as I got bogged in quite early on en route to the bird net but after my new friends had got me back on to the path, I decided to wait for them and although reluctantly, they went to check the net. We had a couple of dogs join us in the woods who were loving running around but were also very well behaved and would stay by your side if they were told to.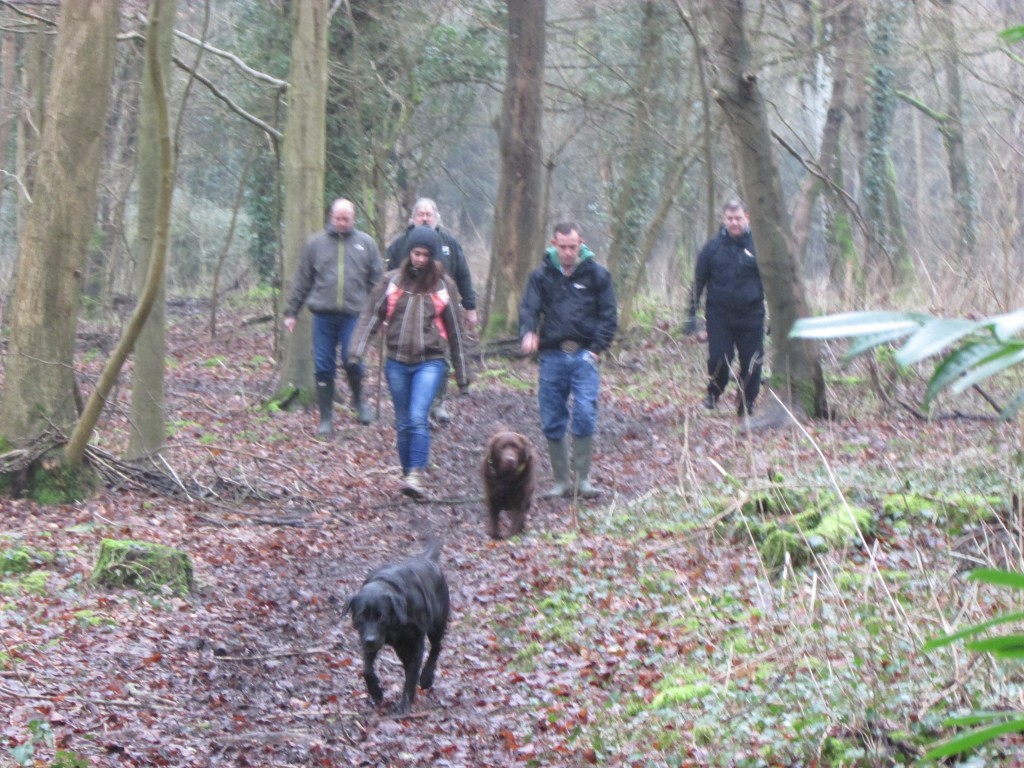 We got back to the shelter and one of the bird guys told us he had just collected another bird form the net and we could watch what he did when they were caught. I was really looking forward to seeing this as we had not been fortunate to catch one last week, and it was worth the wait in my eyes.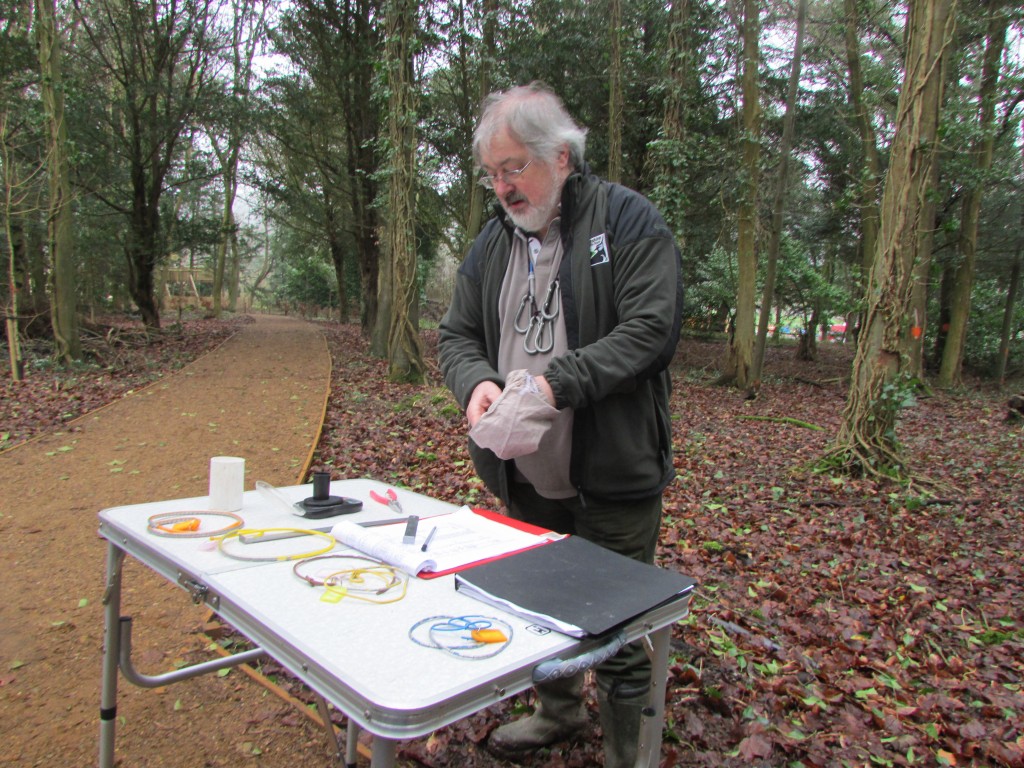 The bird is being removed from the large bag which calms the bird due to the reduced visibility.
Here the bird is having the ring fitted to its leg. Such a tiny leg and yet the ring will spin freely. But what bird was it?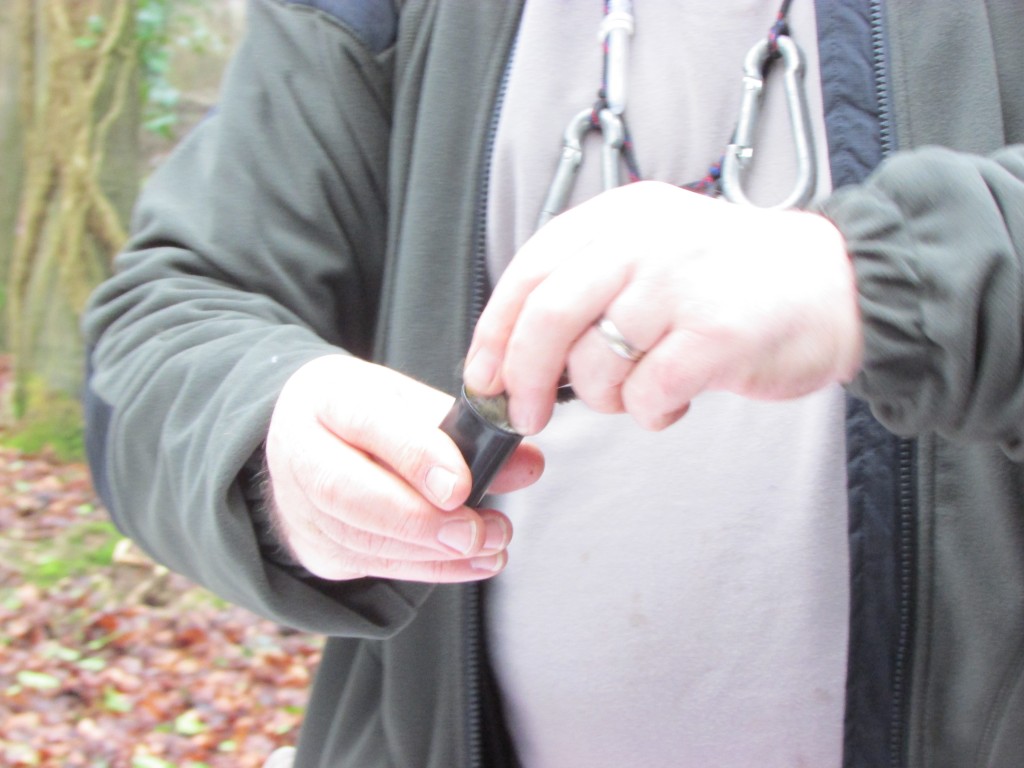 Here, as cruel as it looks, the bird is placed head first in to a 35mm film case. The bird is calm as it is dark and it did not flinch whilst it was briefly placed on to the scales to be weighed. But what bird was it?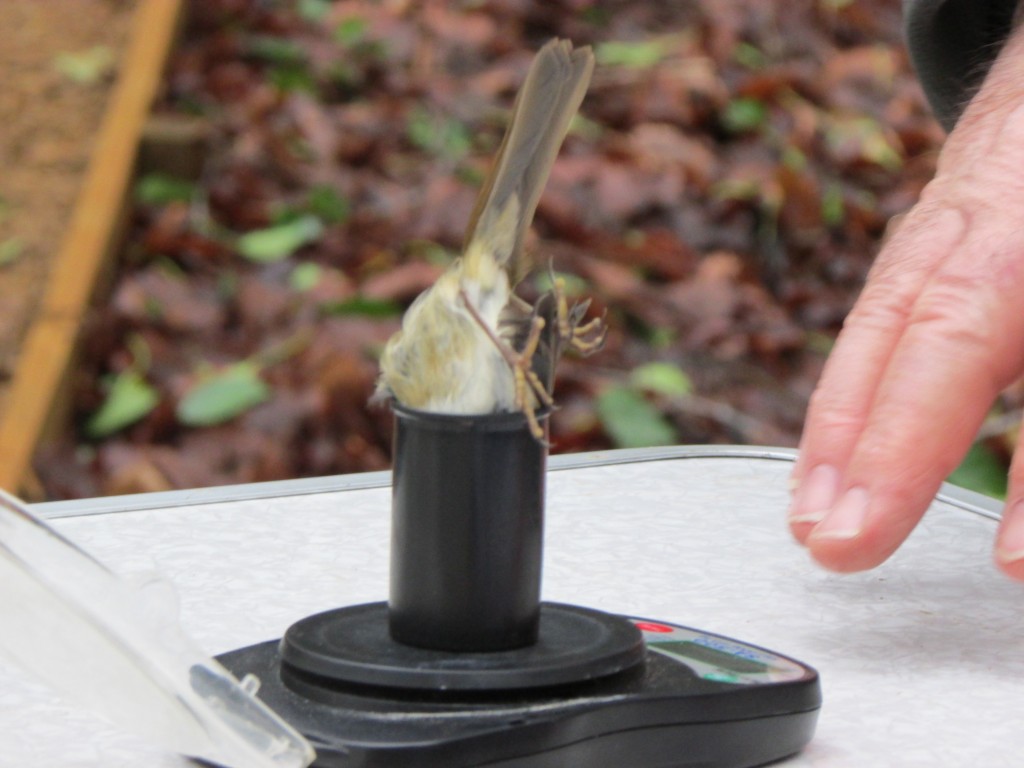 Here the bird guy is looking at the feathers and measuring the wing. By the feathers he could tell that it was born last year. Can you see what it is?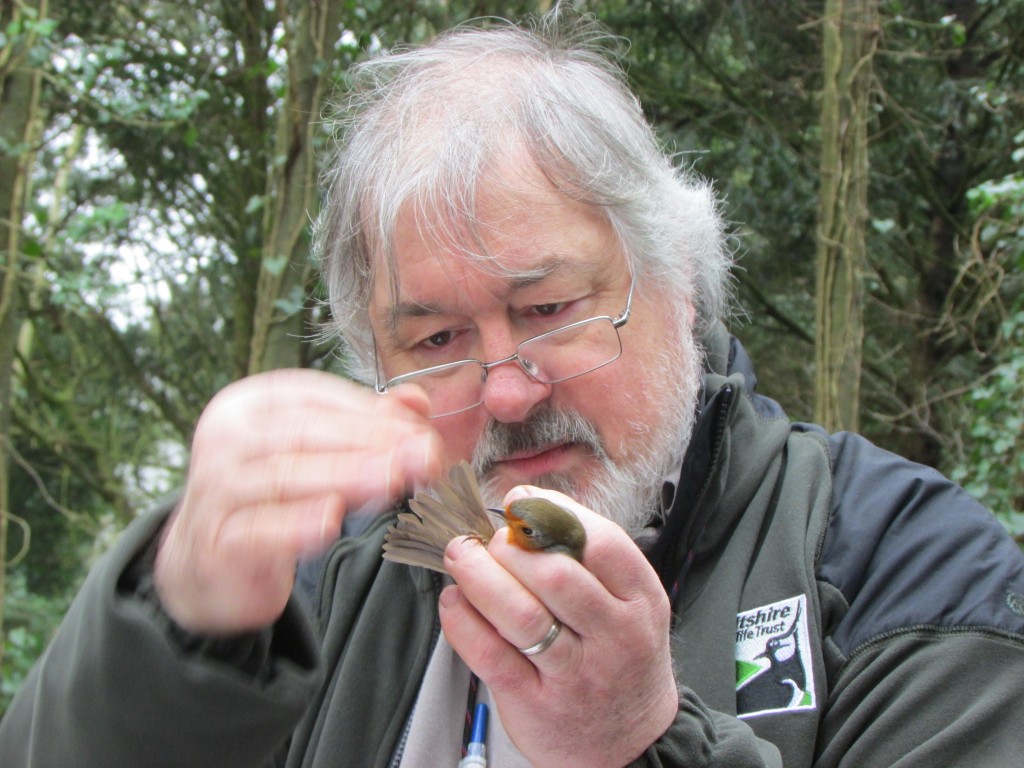 Finally, with all of the relevant information logged, my two friends from the house were able to hold the bird. I would have loved to but I didn't trust my spasms kicking in and my potentially harming the bird so I refrained.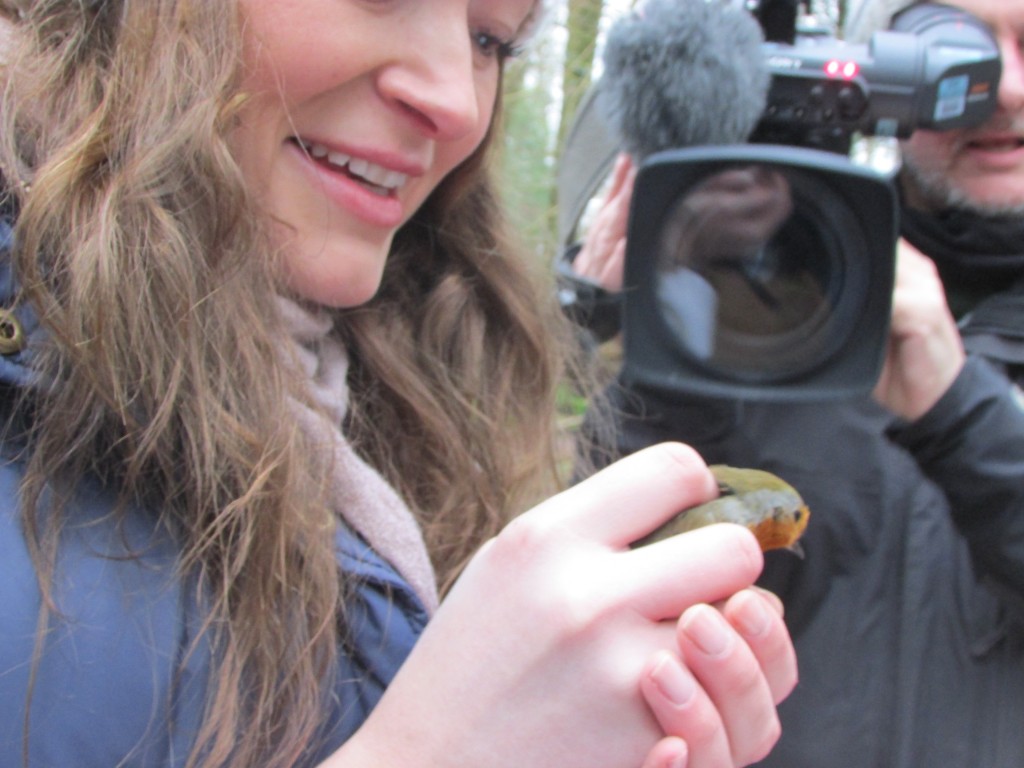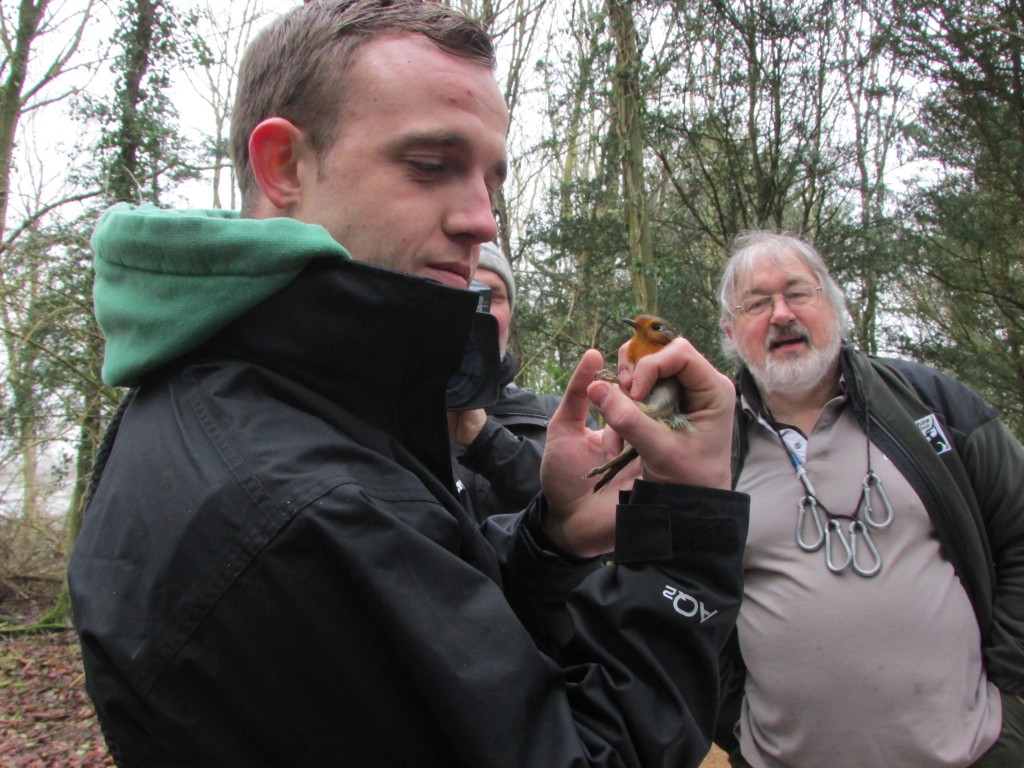 This picture was taken seconds prior to him releasing the bird, and he was so pleased to have been able to be the one to do it.
I decided to head down to the House as it was nearing lunch time and I needed to wash my wheelchair down as the rallying had not been as successful as I had hoped and something caught my eye, there were loads of them, thinking I knew what they were but not being sure I thought I would take a photo.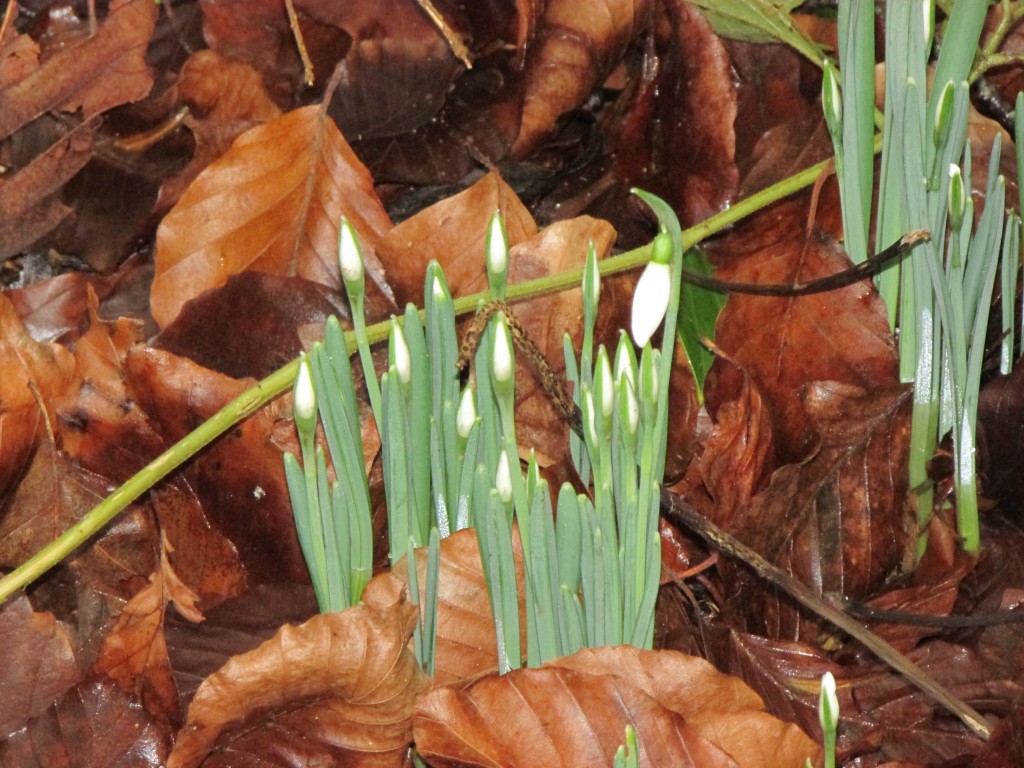 Unfortunately the rain decided to come down on my way to the house and with the time it took me to wash the wheels off I did end up a little wet, but with my wheels washed off I headed in to the dining room for lunch. With lunch finished I went back to my room to get my umbrella and had a cup of tea in the cafe with Rob which is one of the staff here. We had a chat which is nice, that is one thing here, if you ask pretty much any of the support staff if they fancy a brew in the cafe, unless they are en route to a meeting or task they will happily sit and chat which is really important. Brews finished and pre arranged time to meet at the shelter rapidly approaching, I headed back up to the wooded area where more `whittling` was being done and so we got another spoon creating update photo.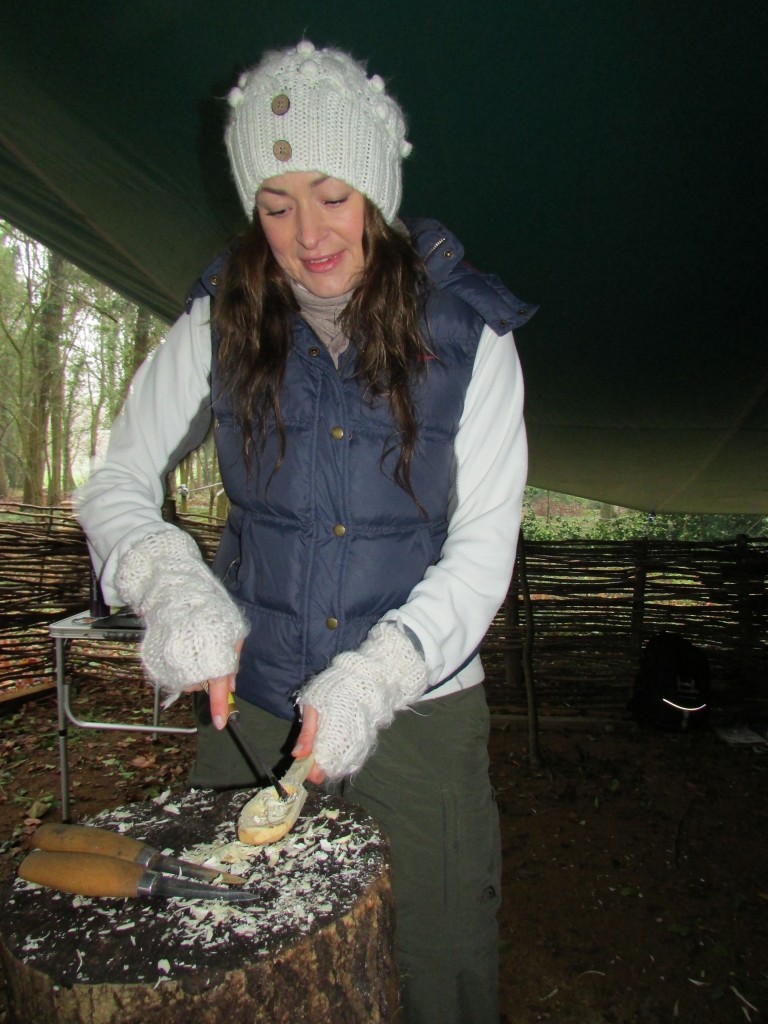 The spoon shape made it was now time to dig out the main part to actually make the spoon.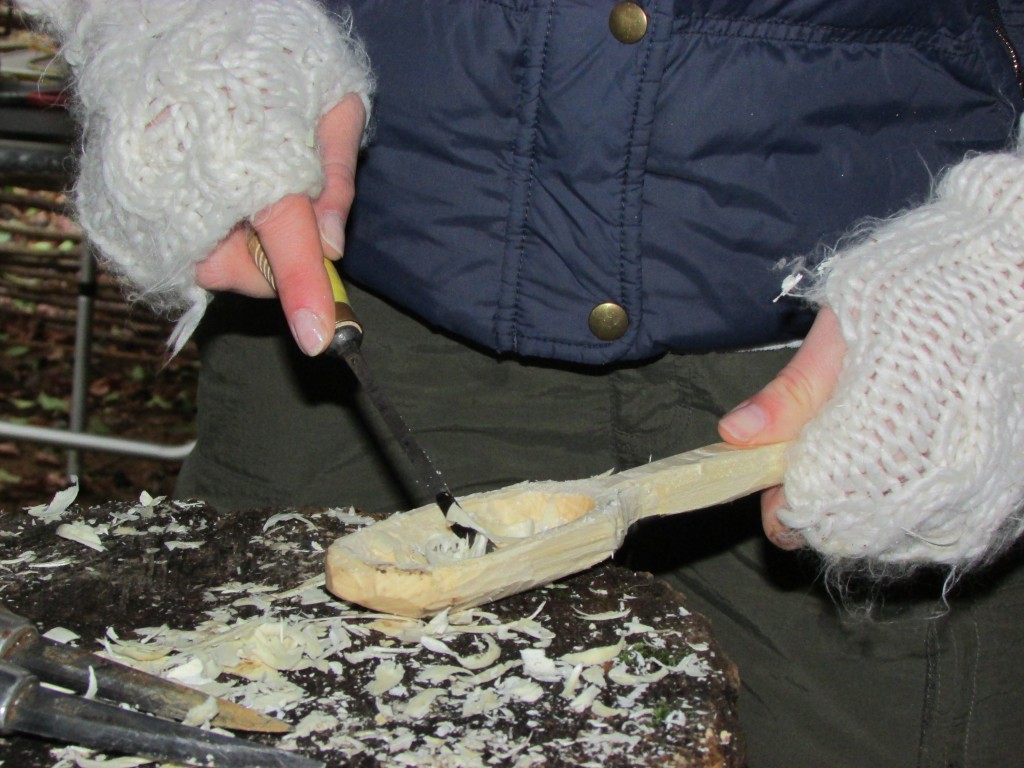 Not long after this the shelter began to fill up with the camera crew and as I needed to visit the little boy's room, I decided to leave and head back down to the house. The day had been brilliant though, even with my not participating in the spoon making as my lack of balance made it difficult. Somewhat concerned that I may impale a chisel in to my leg or embed and axe in it, I decided to opt out and watch, taking pictures on the way. My day ended with another massage by Eve which as I said before; if you live in the Basingstoke area, have a look on my links page and copy and paste her website. Once at the website call or mail her and arrange an appointment, you will not be disappointed!
So today was my last day. I have a meeting with the psychologist tomorrow and with Amy and Lisa before Darren collects me to take me back to the bungalow. I have been lucky that this recovery centre is here and that it has and will continue to support me should I need it in the future. Am I fixed? NO is the answer. Will I be fixed next week or next month? Probably not but I can go day to day having been taught by Rosie methods which I can employ to prevent the George grenade going off. Amy and Lisa are taking some of the fights away from me that I have ongoing as they have organisations that deal with the sorts of problems I have been fighting. The psychologist lady is instructing me on ways to help the problem I have with my understanding and tomorrow we will talk about my memory problems and I will ask who I need to speak to about that and a few other things I want to try to understand and sort out (hoping I have not already had the conversation and forgotten the answer). I have come here with my life and home life in disarray, and with me in a confused and angry state. I am leaving feeling calm, still a little confused about things but that will take time to sort out. I have uncertainty about many things but know I must think about only one thing at a time. I have found out that my losing the ability to walk has not been the primary cause, it has been all of the shit that I have had to deal with since leaving hospital, things that should not have been, things which I have not been dealing with in the way I would have done before my accident and although I have to keep calm, it is time that I remind myself that I was not put on this earth to win a POPULARITY CONTEST, which is probably just as well, I have allowed people and organisations to brush my comments and problems aside but the only people that have suffered because of it are my Wife, my children and myself. With help that is being put in place by my support staff and help that is massing in the background from a number of organisations who have a good right hook and back up to go with it, I am confident that things can improve. With the help and support I have been given by my support workers and the things they are putting in place to assist it will give me time to concentrate on the issues of utmost importance, the issues that should never have come about in the first place, my family.
In case any of you are wondering who the visitors were that joined us today with their home video cameras, this may help.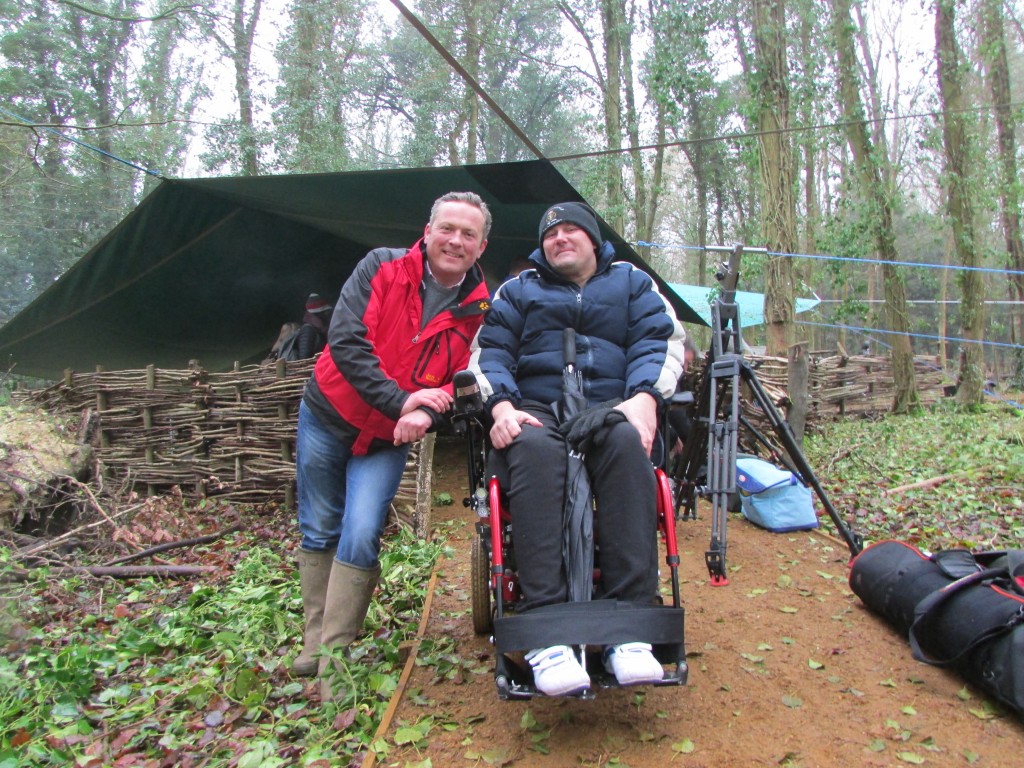 Goodnight all.