Darren and I had arranged to go to the Fleet Air Arm Museum at the Royal Naval Air Station, Yeovilton today. I woke not with sore muscles this morning but with a stinking headache. Immediately I was not a happy bunny and seriously had doubts as to whether the day would go ahead, I popped some tablets and went back to sleep and then, an hour or so later when I was woken by my Wife…..headache gone, get in! I called Darren and gave him the good news that all was better and then got myself sorted ready to have a cup of tea and then get on our way. Darren arrived at our place and had a brew with me, final checks that I had everything I needed and then we were in to the Chucklebus and on our way.
We arrived around an hour after it had opened, we followed the disabled access signs and rang the bell at the gate we came to and waited for staff to come out to us. In no time at all a staff member came out, opened the gate and showed us in via the ground floor, from here he directed us to a lift which would take us up to the shop where we could pay our entrance fee. With this done we began to leisurely make our way around the various displays. Whilst it is not a great thing to say, it was nice not having the kids or Wife with me as I wanted to actually read the display literature which would not have been possible with them as they would not find it interesting and would therefore be bored. There are educational displays that teach about the principles of flight, how aircraft both fixed and rotary winged fly as well as how different experimental aircraft have been important in the progression of aircraft design. Ever wondered how the Harrier used to be able to take off vertically and fly backward? The engine removed from the aircraft shows you the exhaust nozzles, these when directed push the aircraft up, forward or backward. This is explained using a model of the Harrier with a throttle and a direction lever. Very educational. There are many television sets around the museum with footage of different aircraft showing the role it played and some history which is very interesting also.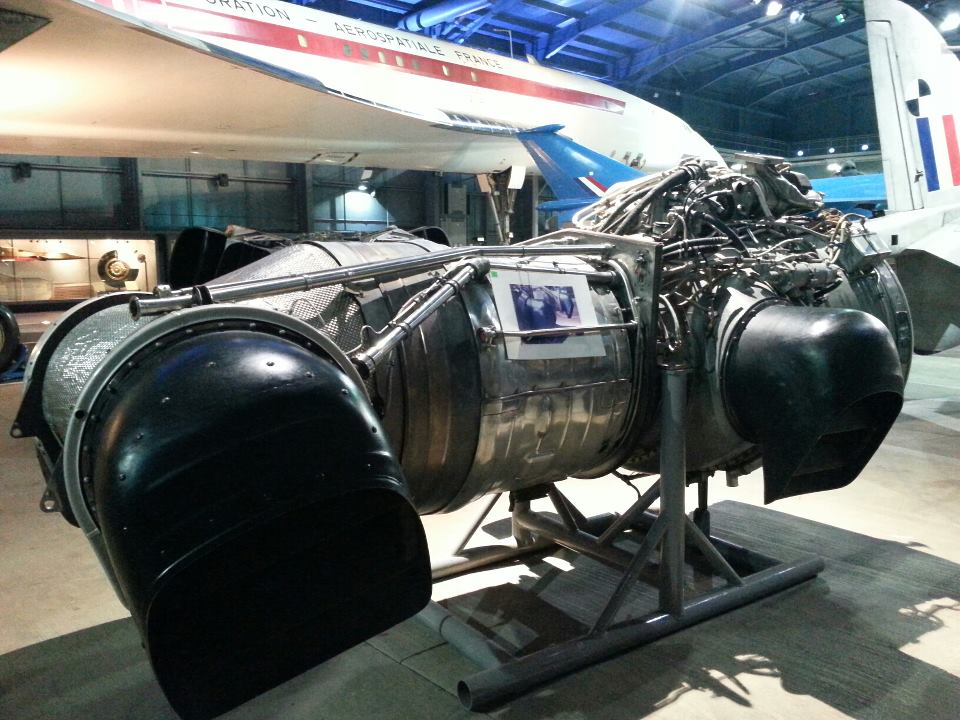 There are also placards for each aircraft on display telling of when it was in service, the crew, range, speed and many other facts and some have stories about the aircraft itself or the men that flew them. Really interesting stuff if it is something that you have an interest in.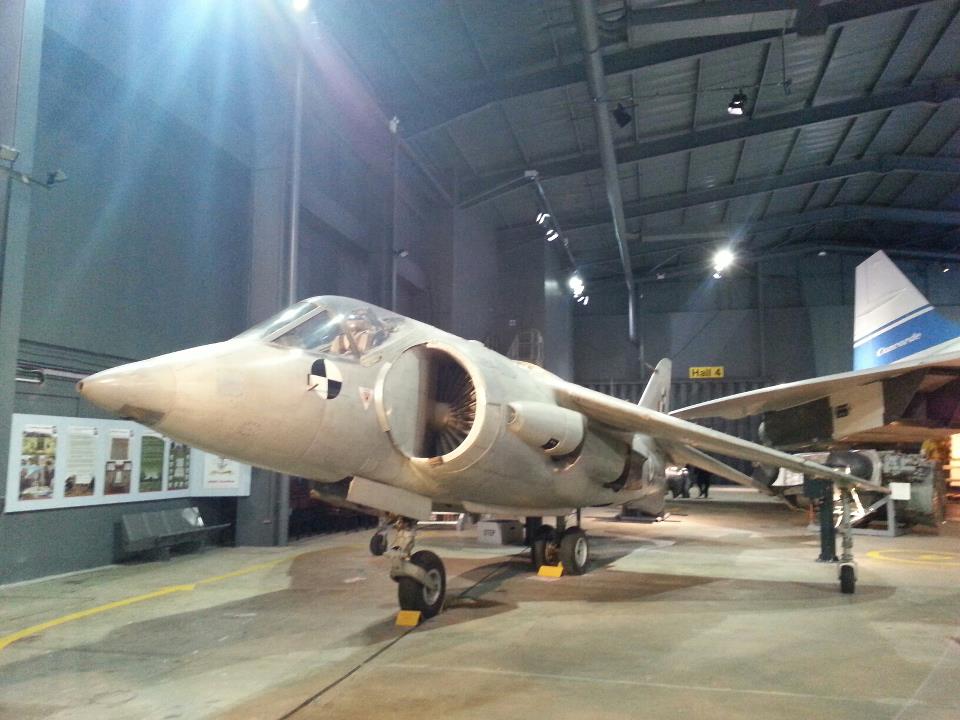 There are four `halls` full of different displays and all of which have some beautiful aircraft.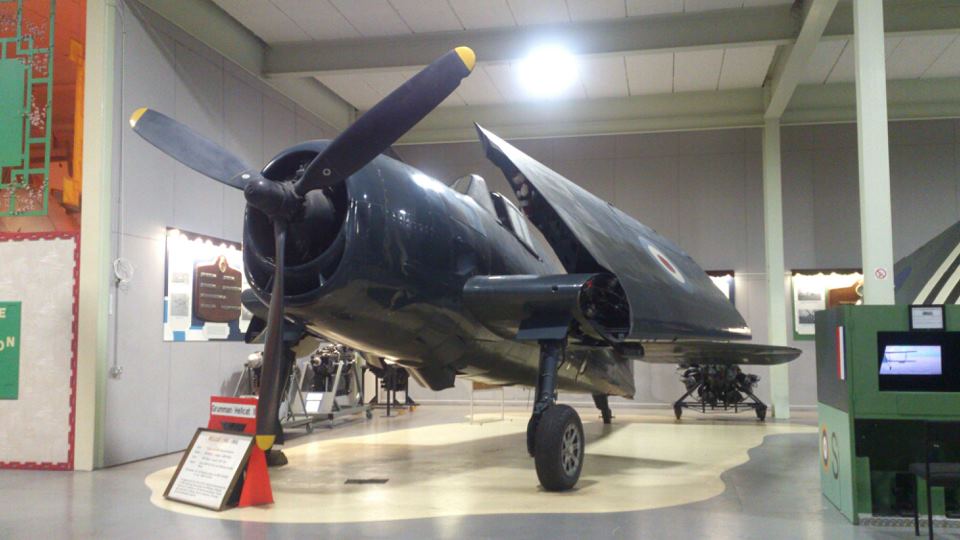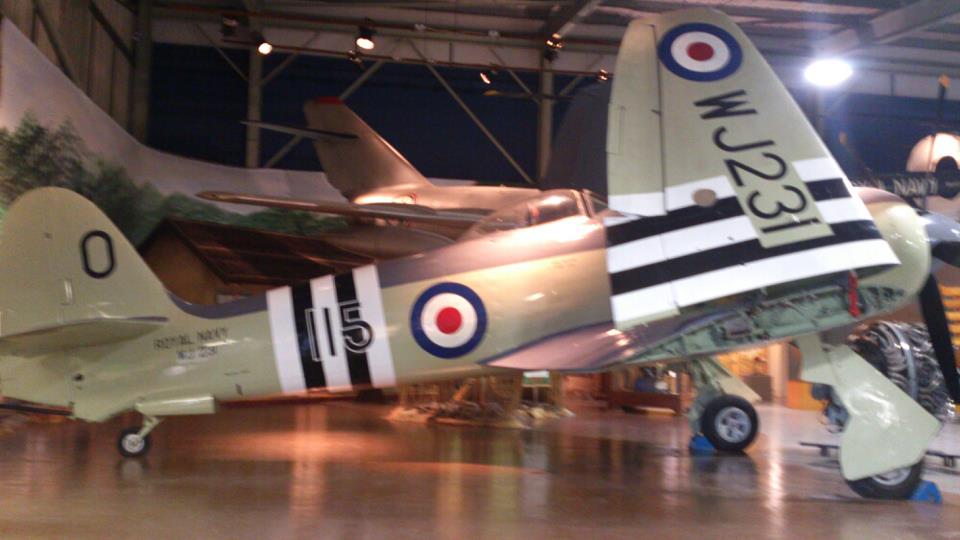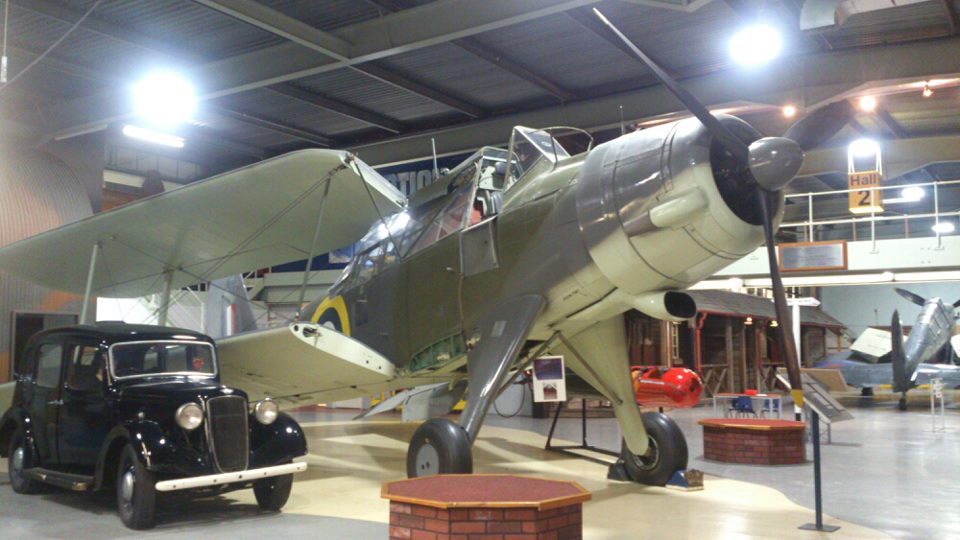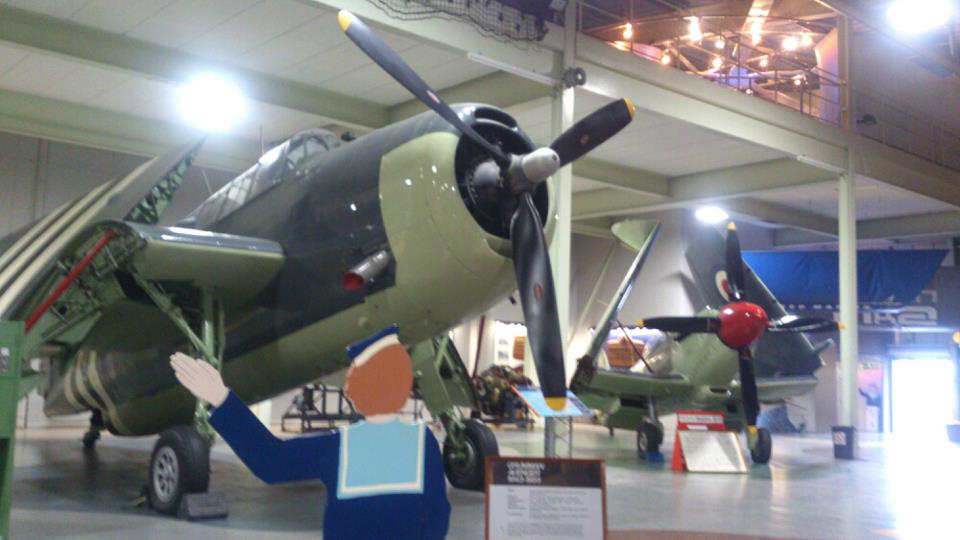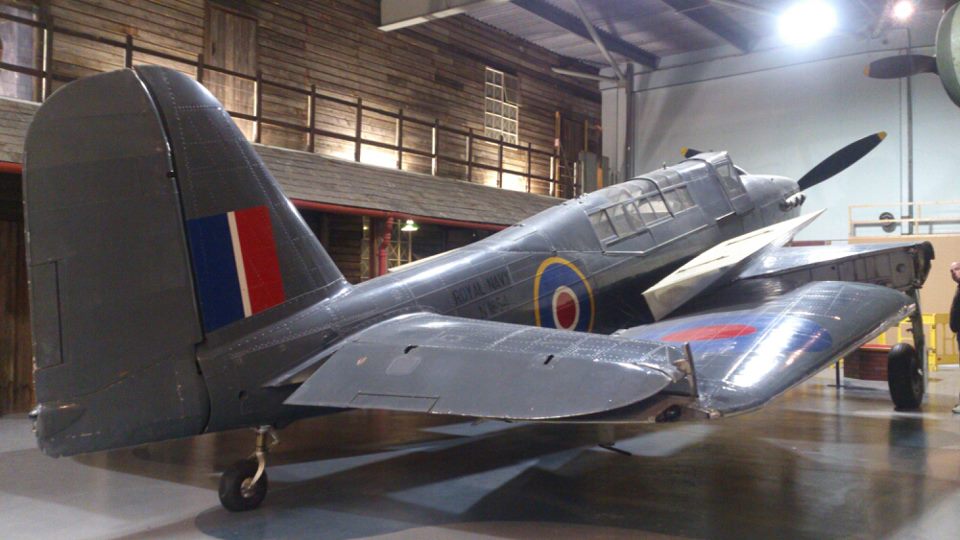 There was a section dedicated to aircraft of the Falklands conflict, the placards next to each of the aircraft made some interesting reading. For instance, let me introduce you to `Humphrey`.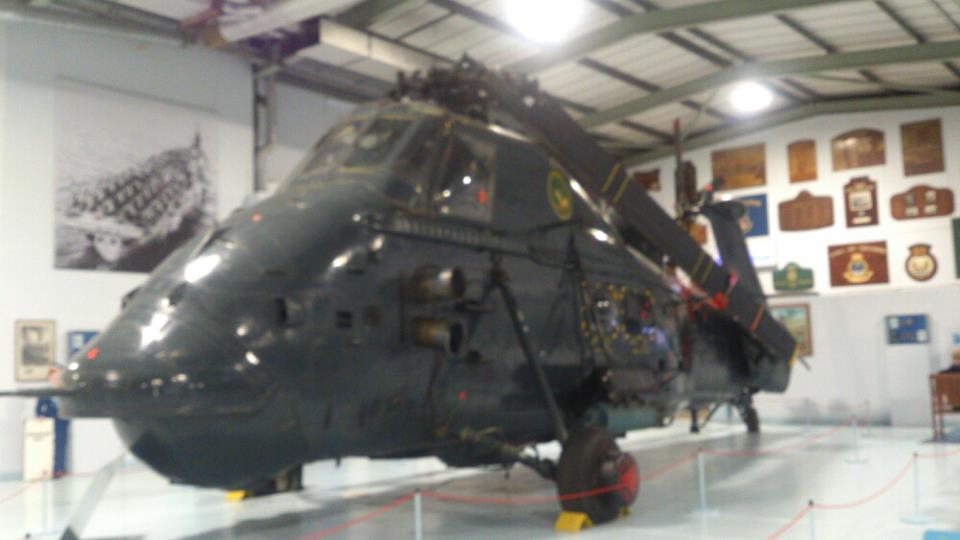 Excuse the slightly out of focus picture, what you can not see from the photo is the unbelievable number of bullet holes in him. I will not spoil things by telling you what happened to him, I have no doubt that you could find out on the internet but going to see him for yourself and read about his adventures is a far better idea. There were other aircraft in the line up and others that I was unable to get in to a position in my wheelchair to take a picture, but if I showed you all of the displays you wouldn't want to go see for yourselves would you.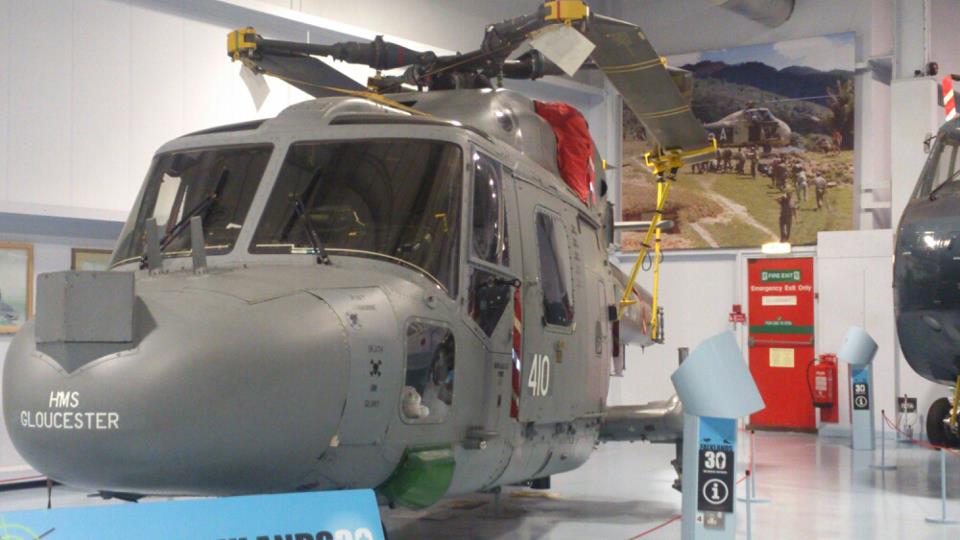 The next picture, an Augusta A109 was captured by us from the Argentinians.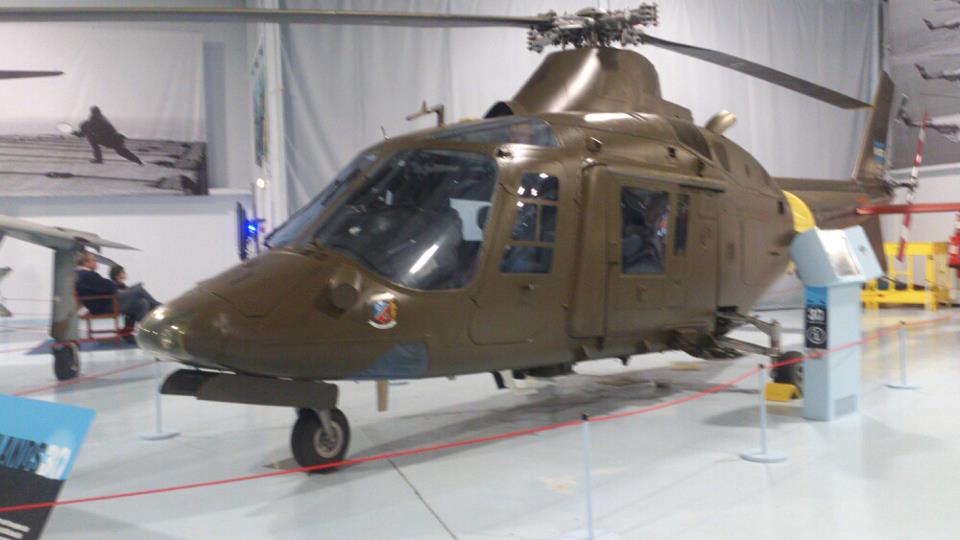 There are a great many models on display of our famous aircraft carriers of the past, HMS Hermes on which my Dad and Uncle had served, HMS Ark Royal and HMS Illustrious both of which my Dad had served on amongst others of the past years and conflicts over time, I enjoy the model hobby I have with my Airfix aircraft kits and I was in awe of the detail and finish of the models on display. They truly are amazing and showed me that I have a way to go until I am on the same level, I am however proud of the ones I have made and I am improving on the finish with each one. This is a photo of a small section of the model of HMS Illustrious as taken by Darren.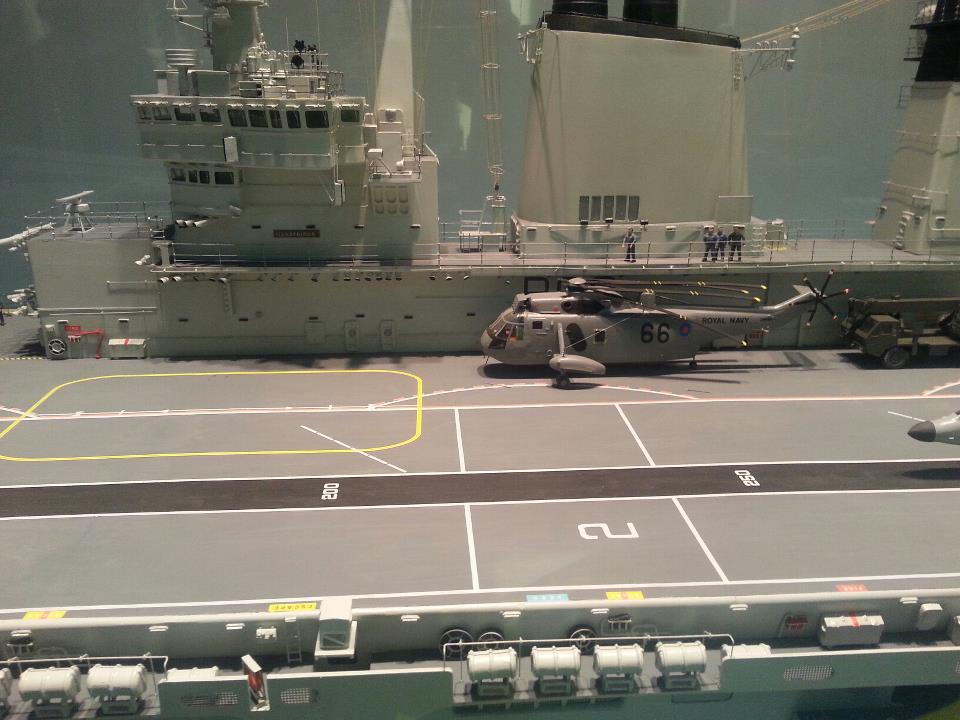 You really have to see the models, they are amazing. The hours it must take to make them alone doesn't bear thinking about but then to get the painting and finish to make it look as good as they do, needless to say, it is impressive.
The biggest aircraft that the museum has is Concorde.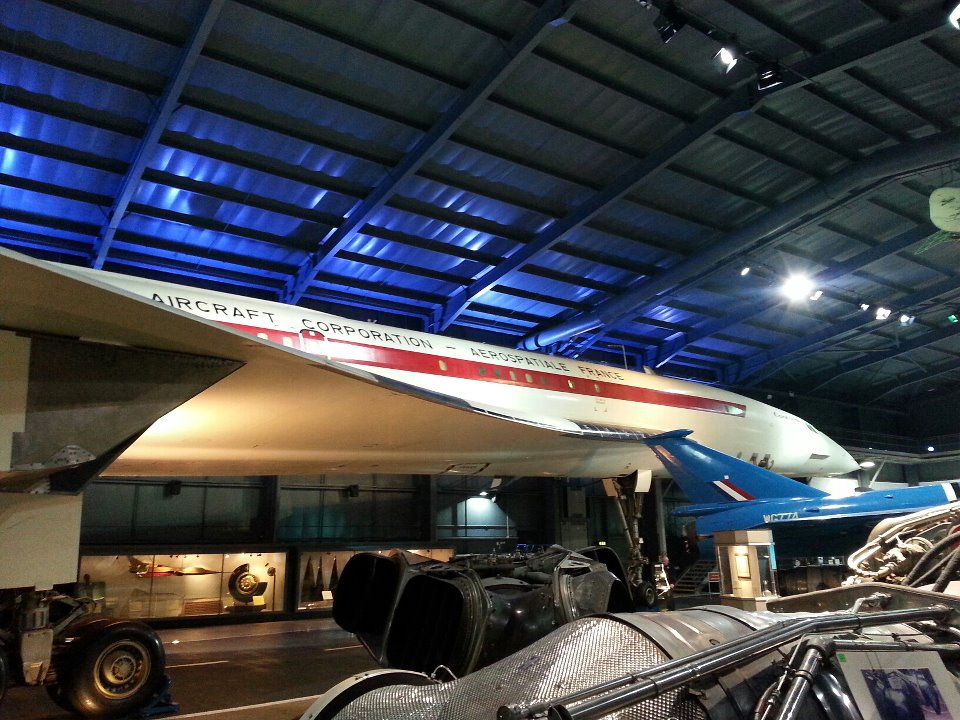 It is in the configuration of when it was under testing, I was unable to go through the aircraft as it has steps in and out but I have been through many times in the past, my Dad used to take me to the museum when I was a kid, he worked on the Hunter's at Yeovilton when he was part of the Fleet Requirements and Air Direction Unit, (FRADU),  so I was not disappointed.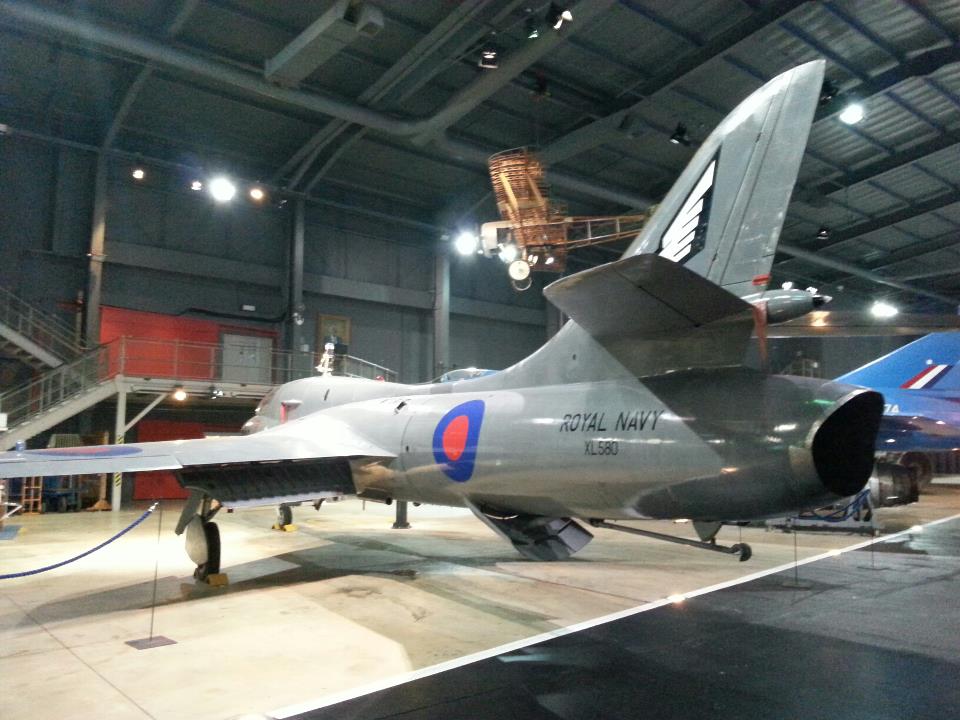 There was only a couple of things that I was unable to see at the museum and to that end would say that if you are in or have a relative who requires a wheelchair, then you would not be sorry you visited. They have done a wonderful job making the displays accessible to the disabled but there will always be something that us `wheelies` can not do. As I said though, the museum has done a brilliant job.
The down side to my visit today is that there are now more models that I want to buy and build, models of some of the aircraft I saw today. That said though I had a brilliant day out with my Step Brother, looking at aircraft and displays that interest us both.
On a different note, I spoke tonight with the web company with regards the messages I have recieved about not being able to leave messages on the Blog. You should now be able to do it, you will do the logging in bit which is to stop all of the spam and then you should be able to leave your comment. Please feel free to do so, it is good to get feedback. Anyway, I hope that you have found my visit to the museum interesting and that you may also visit.
Goodnight all.