On Saturday I travelled to Middle Wallop with the recruits of 675 Rifles Squadron Army Air Corps for a serving and vetrans day. As I parade at the Army Reserve Centre which is their home in Taunton and teach the recruits as part of their recruit training team, I had been invited to accompany them. I took the opportunity as I am a lover of aircraft and had wanted to join the Army Air Corps when I was 16 years old, and part of the day out was to visit the museum of Army flying which is somewhere I have always wanted to visit. The weather was amazing. Mainly blue skies and glorious sunshine which was sure to give a great day out. We arrived at Middle Wallop, parked the minibus up and the recruits assisted me back out of the minibus and in to my wheelchair having helped me in to the bus in the first place and then we went in to the museum. The boards with all of the information about the displays were really comprehensive, putting a lot of information and history accross but without it being confusing or too much. Really informative and well presented I thought. Here are a few pictures of some of the exhibits.
Starting with this thing. Who the hell thought this was a good idea?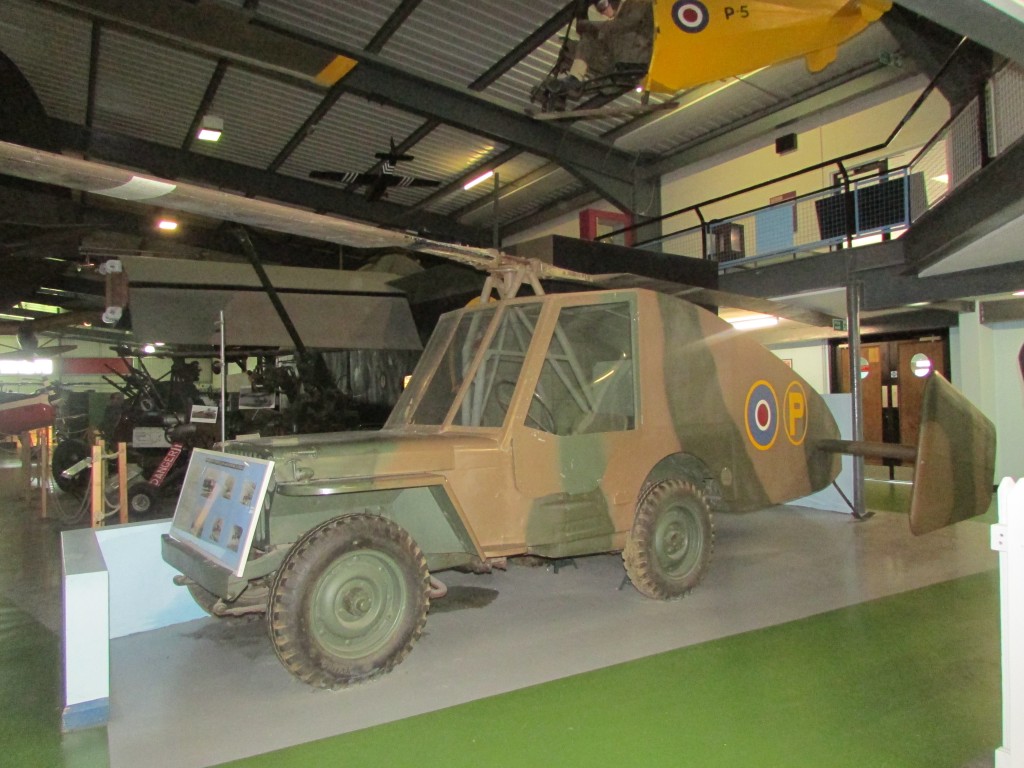 Possible pedal power?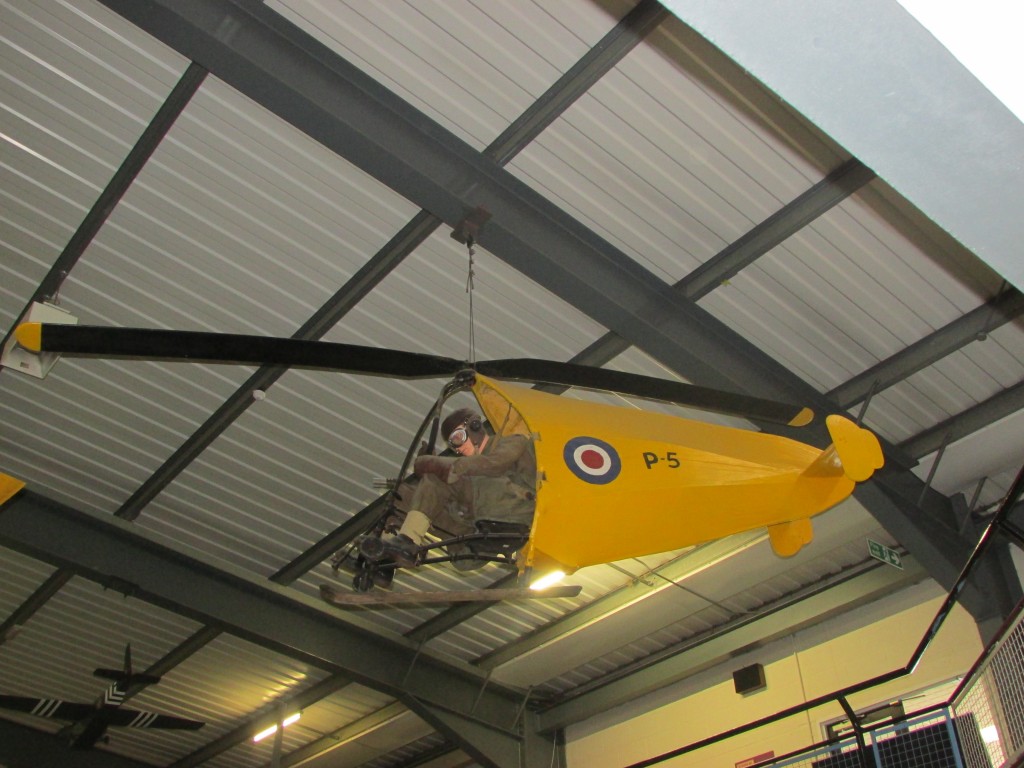 Our faithful Lynx.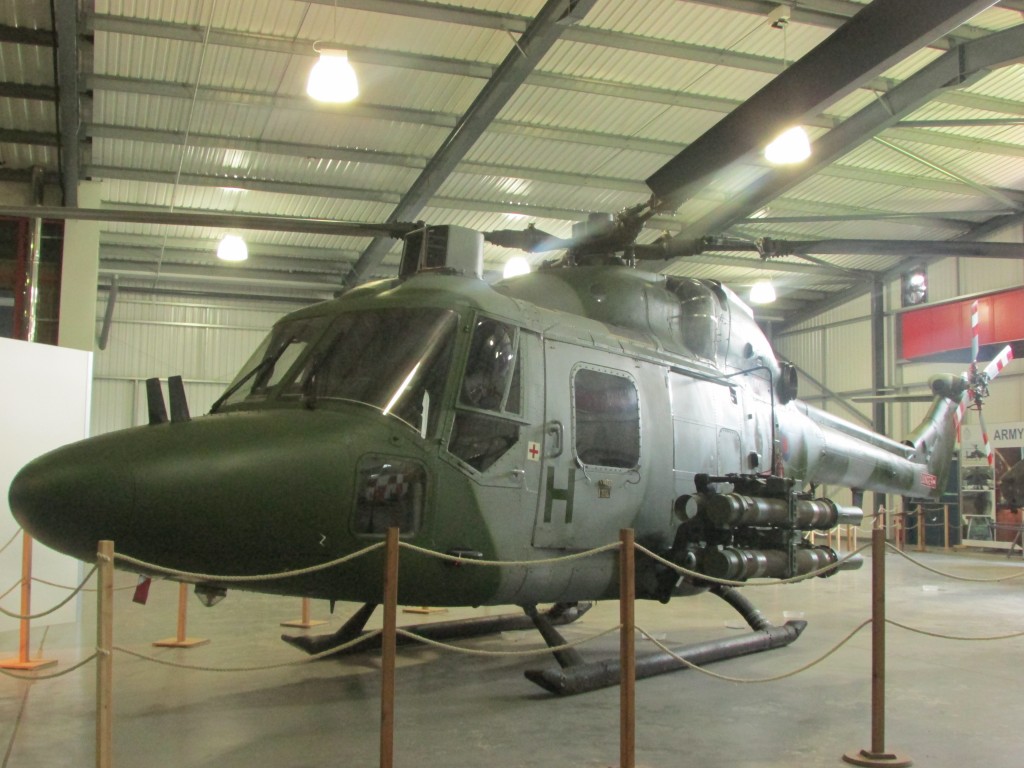 And the American Huey Cobra.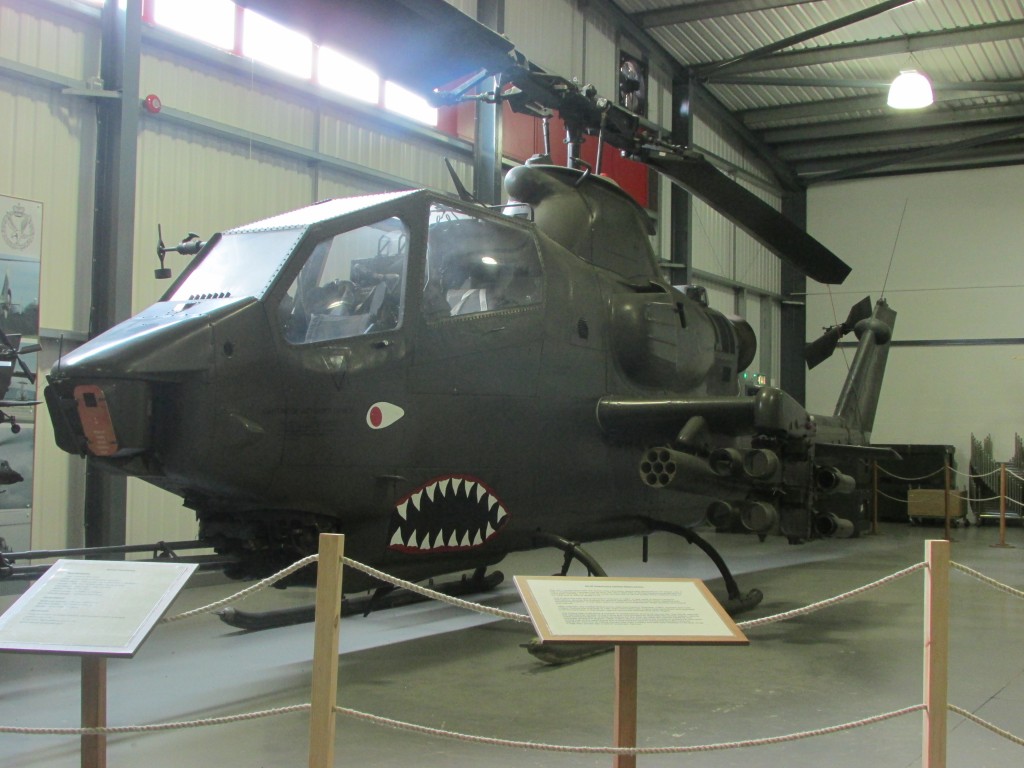 Some interactive exhibits that the "kids" had to play with. 
An old girl. (The helicopter below obviously!)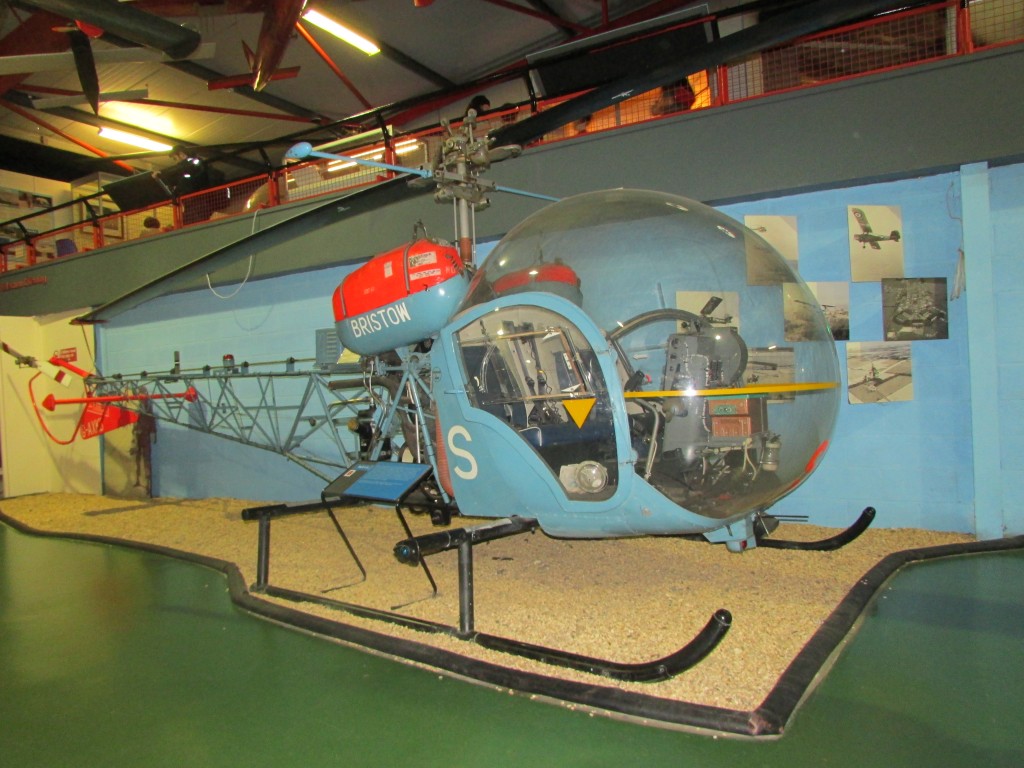 A view of one of the halls from above.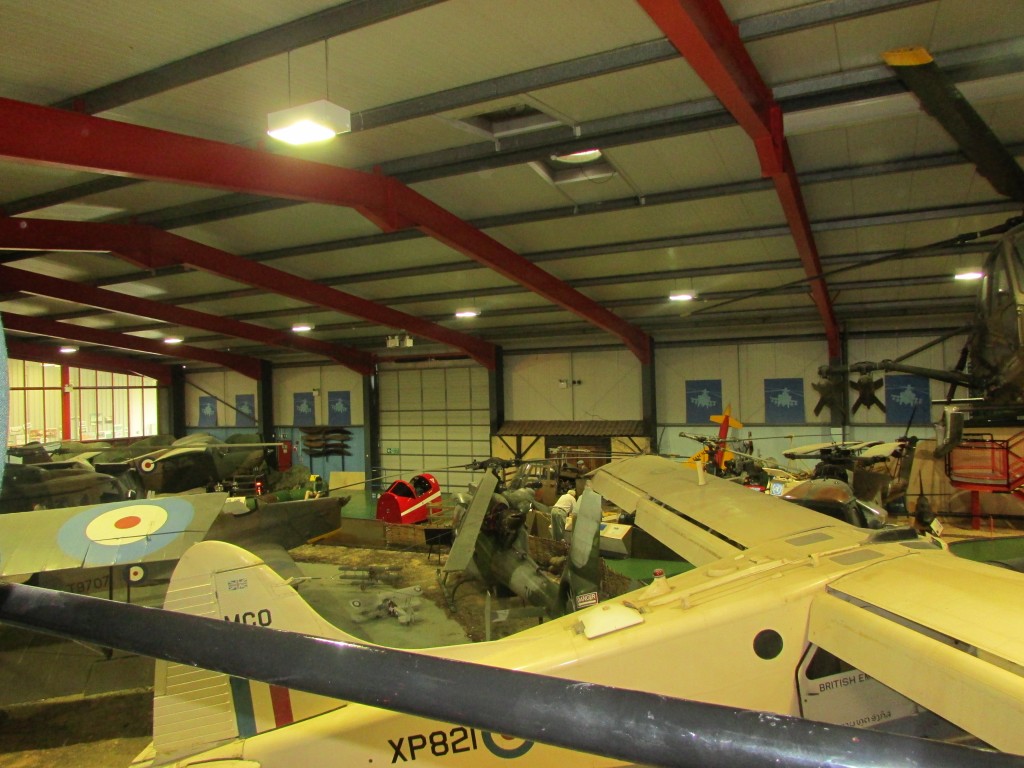 And a mobile control unit.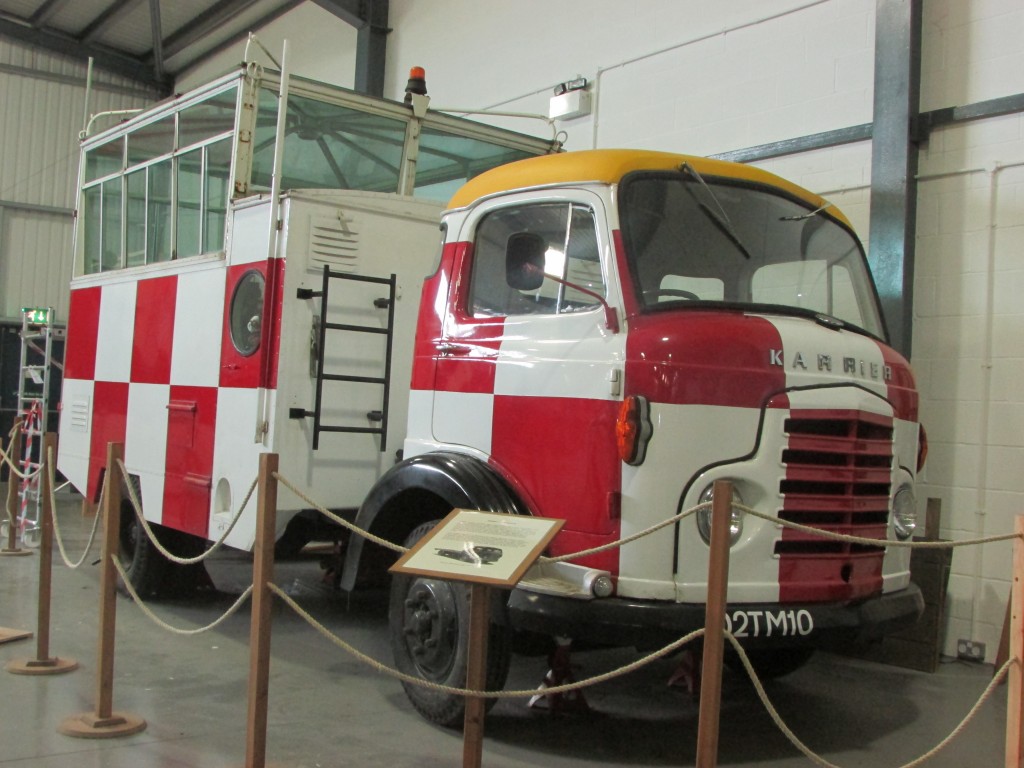 After our walk or in my case roll around the museum, which incidently I was able to do in my wheelchair for those who may wish to visit, we went outside and through the fenced off area to the private event which we had come up for. Aircraft of the Army past and present stood on ceremony for us to look around, some I knew and others I didn't
A Huey UH-1. I flew in one of these in Georgia, Russia on exercise. LOVED IT!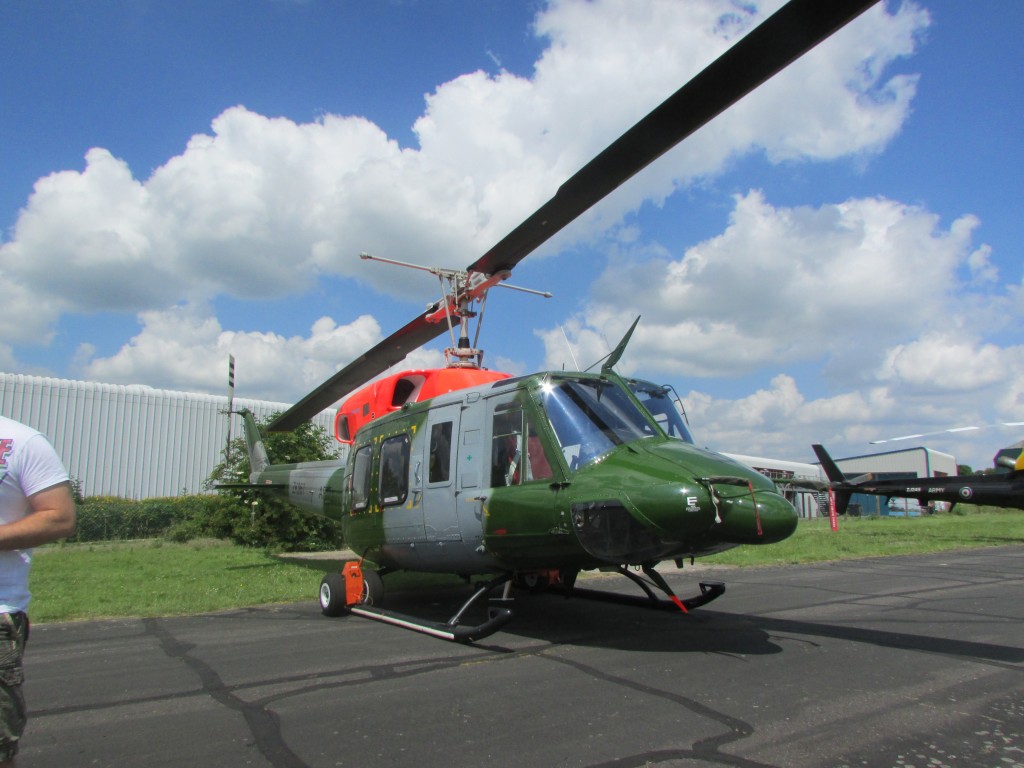 A Squirrel trainer.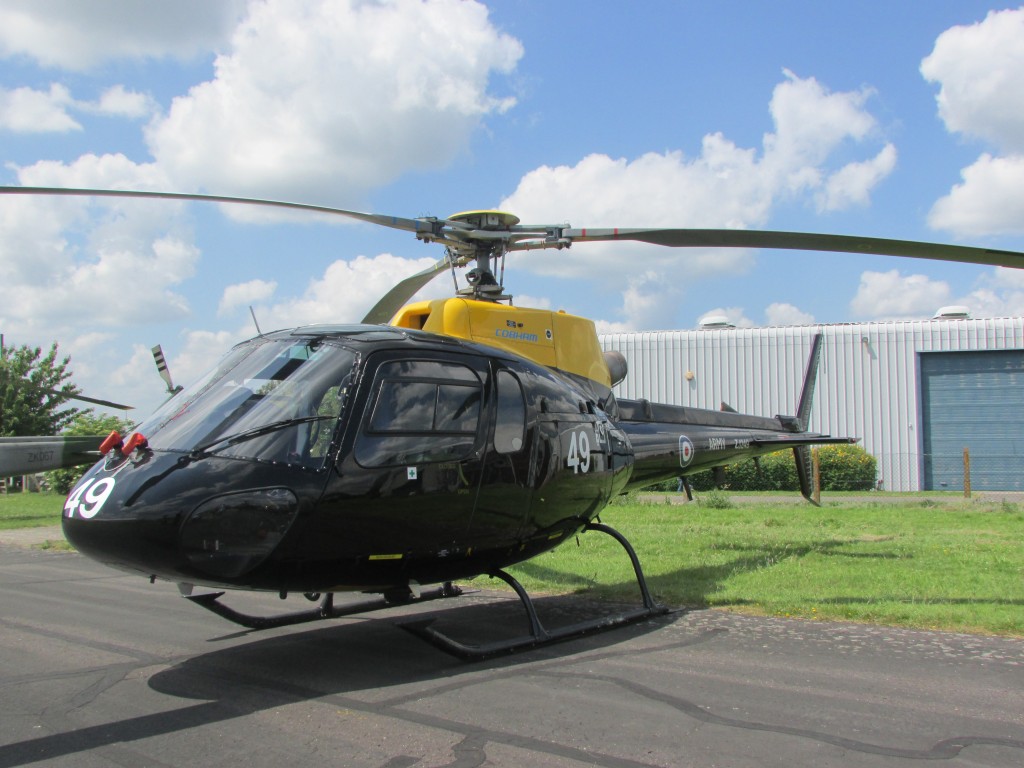 A Gazelle. I flew in one of these when on exercise on Salisbury Plain. I actually pulled my wheelchair next to this to see if I could maybe transfer in to it…I reckon I could!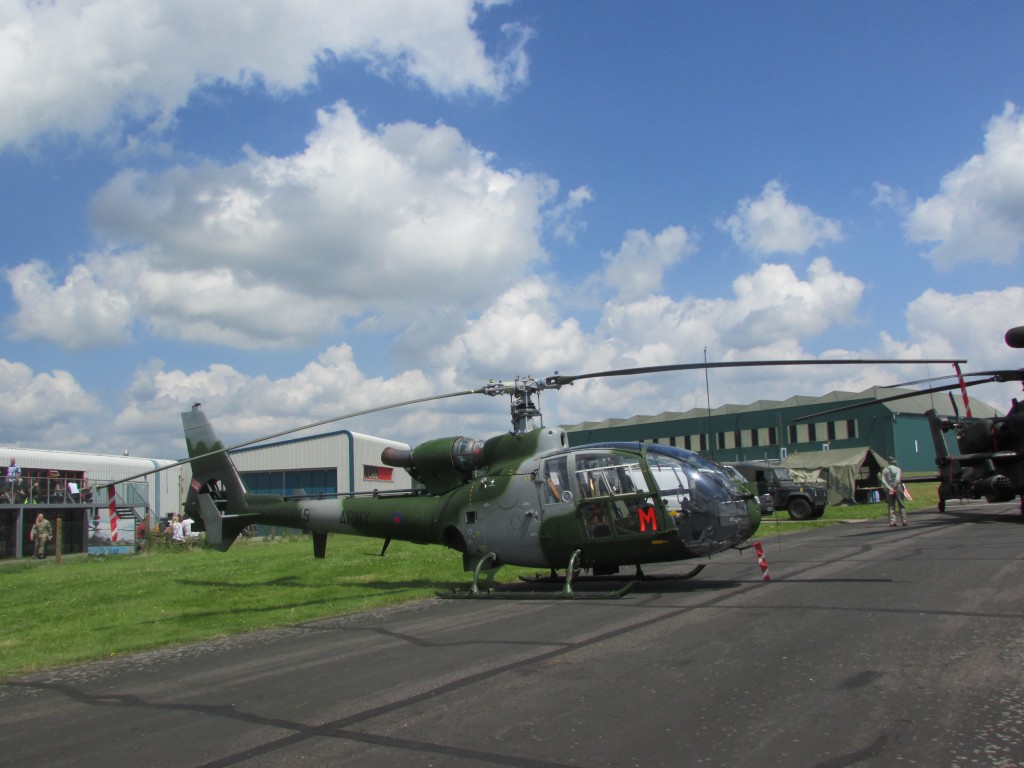 I think this is a Scout, the Navy called them Wasps…but don't quote me.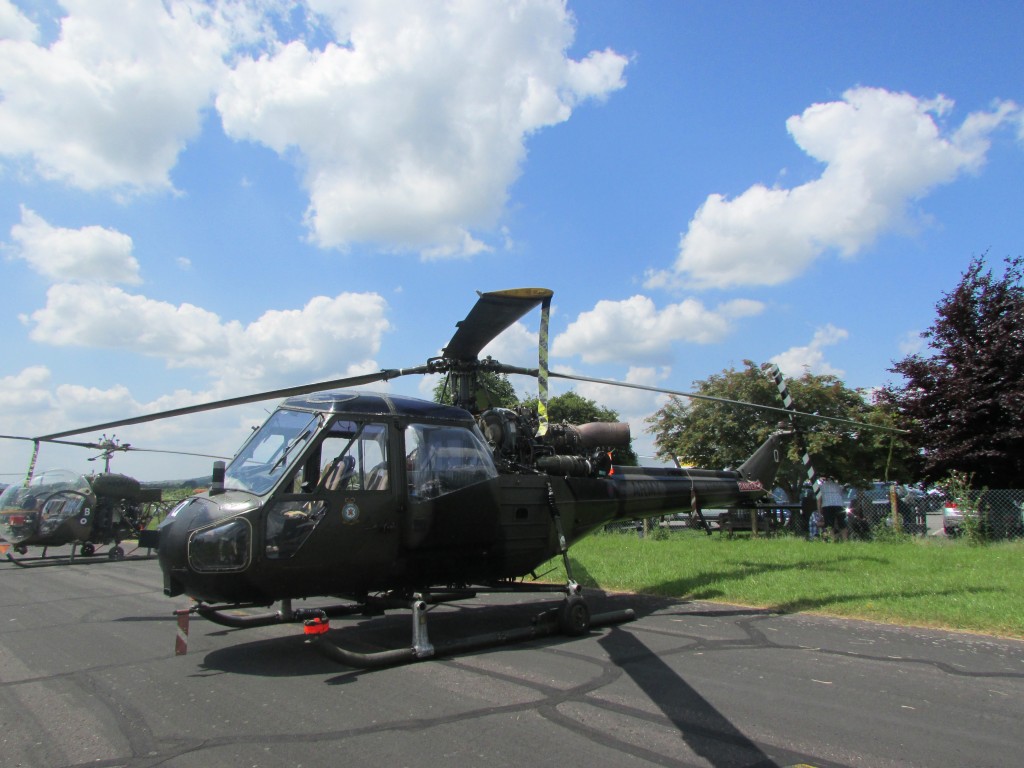 An Allohette 2 or 3…I think, but I am not 100% sure.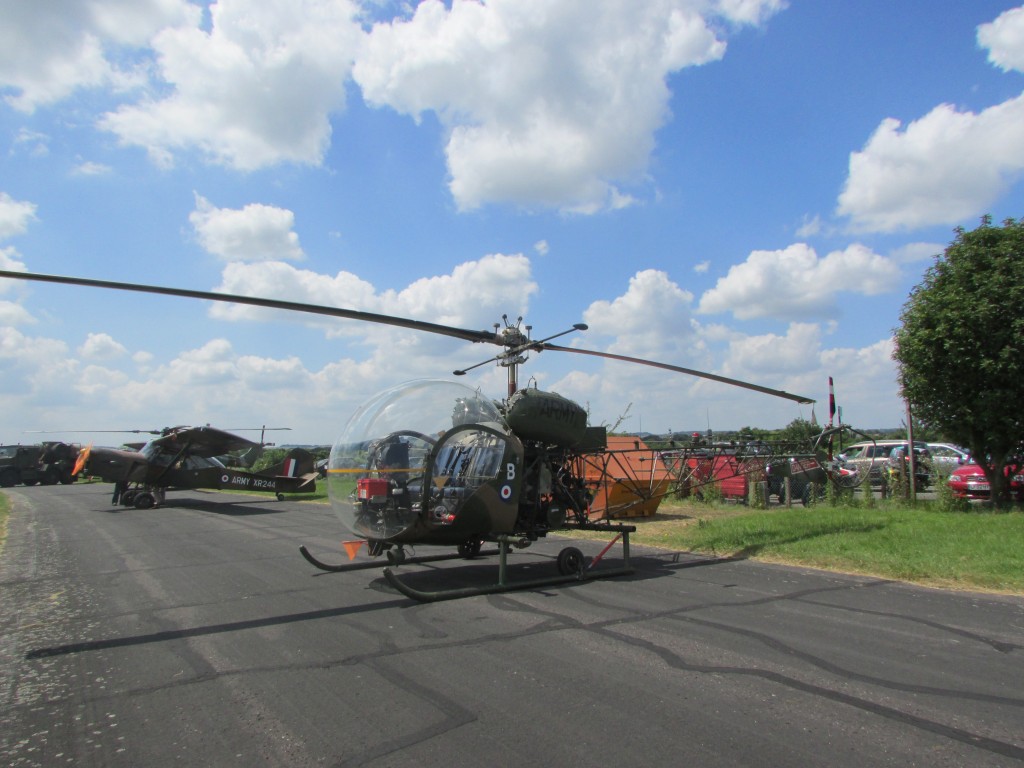 I have absolutely no idea what this one is.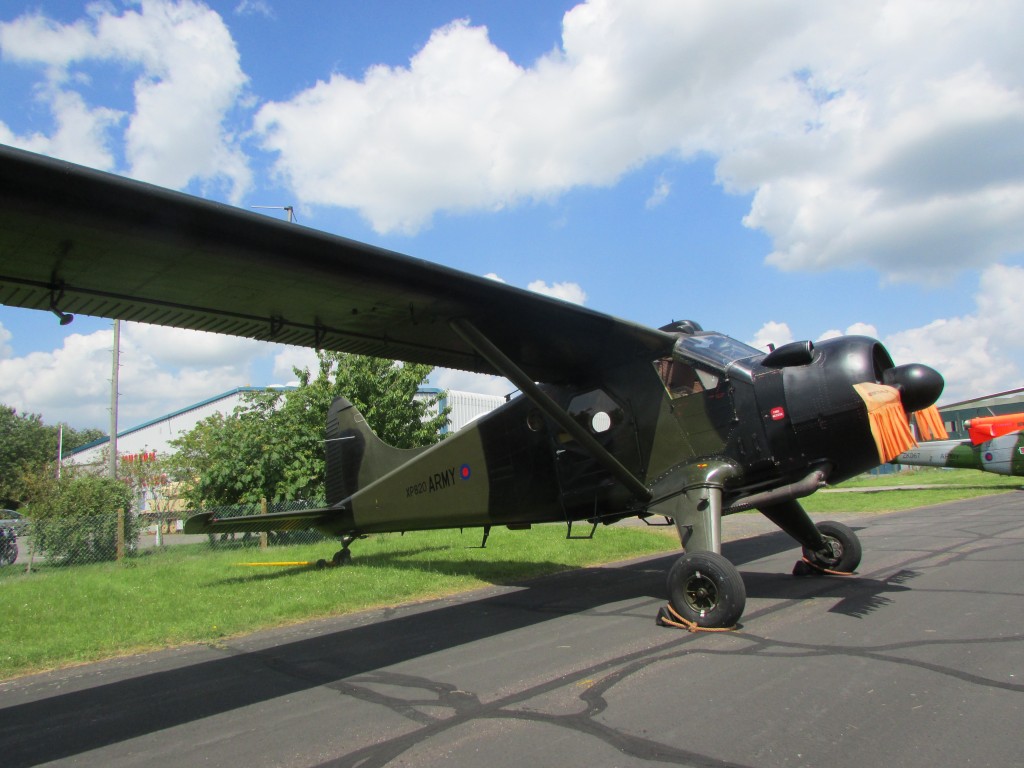 After rolling around the static display which also contained this fella…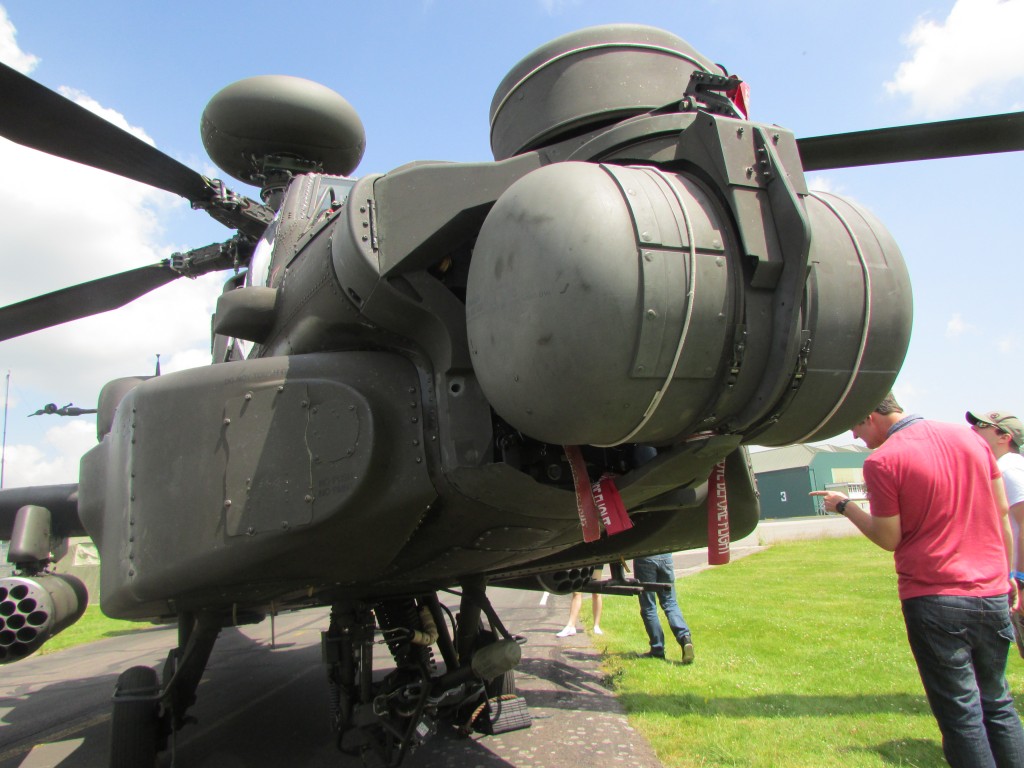 …we went in to the main area which had a beer tent, food stalls and trade stands. We all got ourselves a drink and some food and sat at a table where we talked about the museum and the aircraft we had been looking around. I headed off to look around the various stands and whilst talking to one of the traders a band marched in. They must have been sweltering, but they cracked on and were excellent.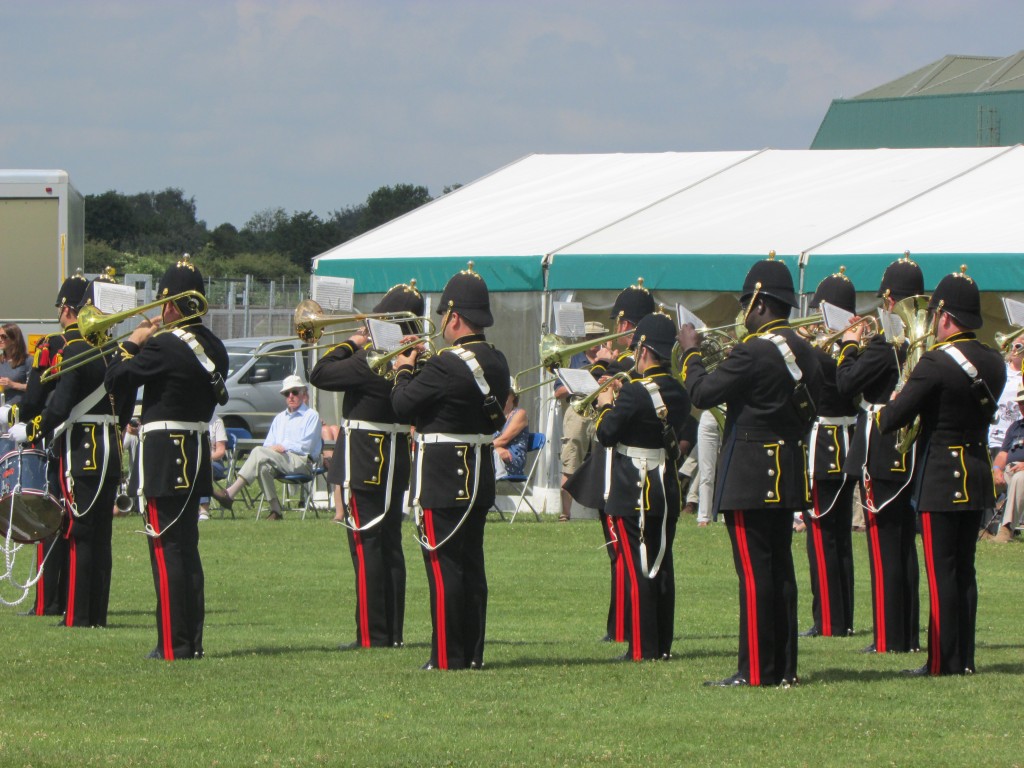 Shortly after the band had finished, the Apache offered up a bit of a display for the crowd.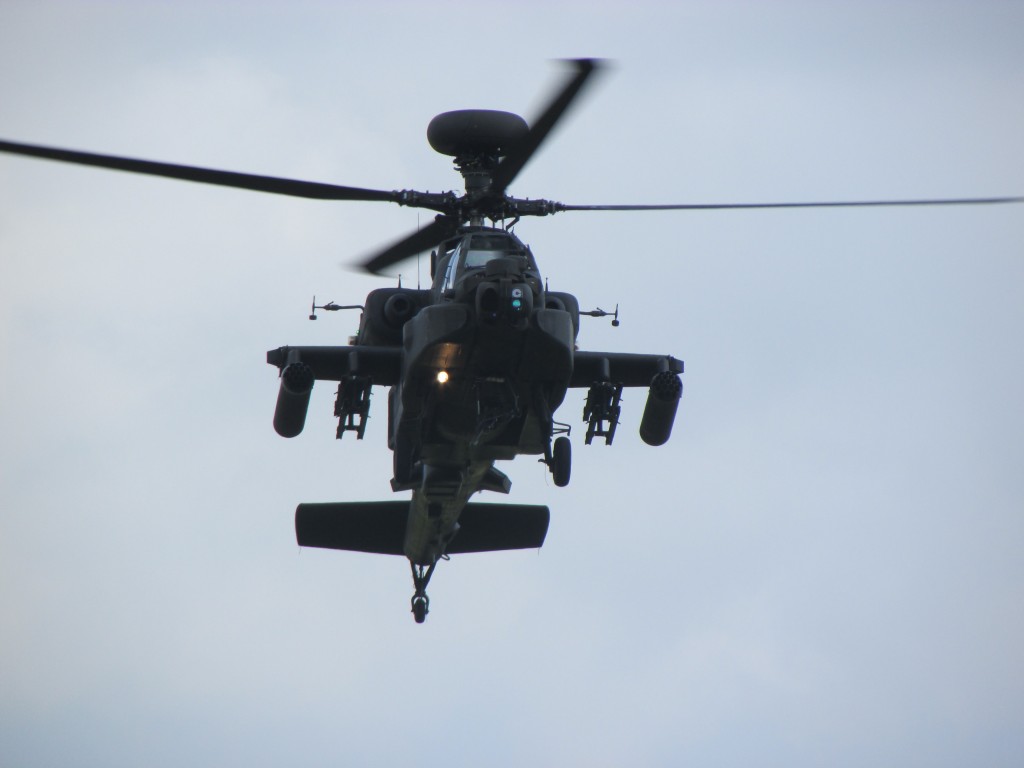 There was a laser clay shoot which we all had a go at, including me. It wasn't easy though as I had to hold the gun with one hand and hold myself upright by pushing on my upper leg with the other hand. I did OK, but not well enough to put my name and unit on the leaderboard; after all, it would have simply said my name and Rifles, which is infantry. The problem? It would not look good if infantry were to be beaten by Air Corps now would it, even if the infantry was in a wheelchair although that bit wouldn't have been on the board. They had their own hot air balloon at the event which was to allow people to get a birds eye view of the area but the breeze got up and they had to collapse it unfortunately, nice balloon though.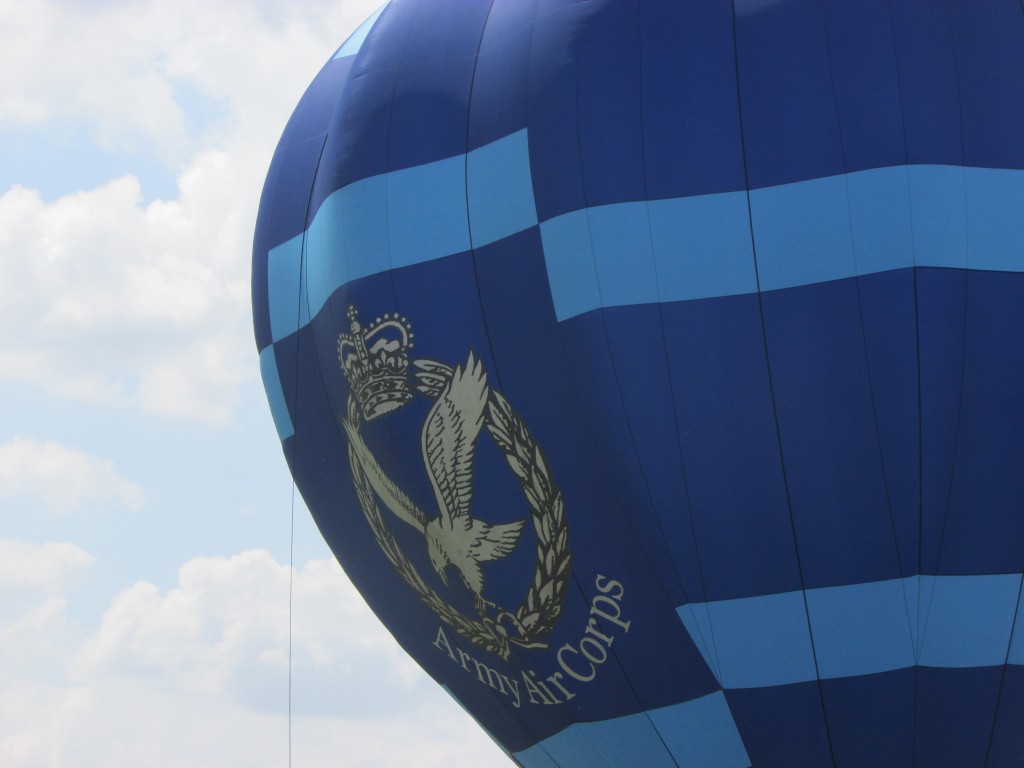 Around an hour after the Apache had danced around the sky it was the turn of the Lynx. An old girl in comparison but by no means showing her age. The pilots of this lady really showed why she is still around, and I hope that she stays around for a while longer. I know that the Wildcat, which is a really good bit of kit by the way, is the latest helicopter for certainly the Navy, Marines and Army, (although strangely they did not have one flying or static at Middle Wallop for the show), but when you have watched the video below, you will see just why I hold the Lynx in such high regard and don't want it go just yet. By clicking the link below you will watch what can only be described as some very disturbed pilots making a helicopter do something which simply should not be able to happen, enjoy.
https://www.youtube.com/watch?v=qcMVVpo-3EM
After the Lynx had given most of us heart failure we went back to the laser clay shoot where a couple of the recruits wanted to go again with one of the recruit staff and our old Company 2ic when `B` Company 6 Rifles changed to 675 sqn. Having had a great day we headed back to the Army Reserves Centre back at Taunton. It was a fantastic day out which I really did enjoy and want to thank 675 Sqn for inviting me along.