Yesterday my Wife went to see a concert, the artist also has a series on the television which follows his day to day life. She had been looking forward to it ever since she was told she had been given a ticket for the concert, and I was excited for her, mainly because it meant that she would get a day and evening out without the need to look after and worry about me and the kids. My friend who I walk with on a Wednesday had been on to his website to see if she could arrange for the artist to maybe mention my Wifes name and say hello. Due to something else by someone else what actually happened was a little different, needless to say that my Wife was not disappointed.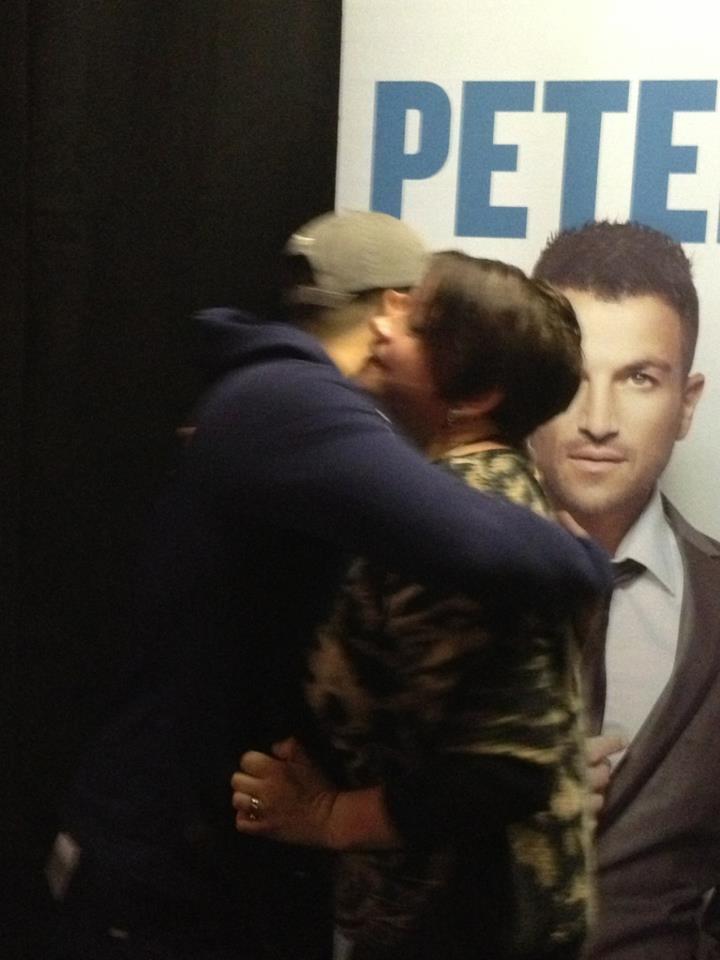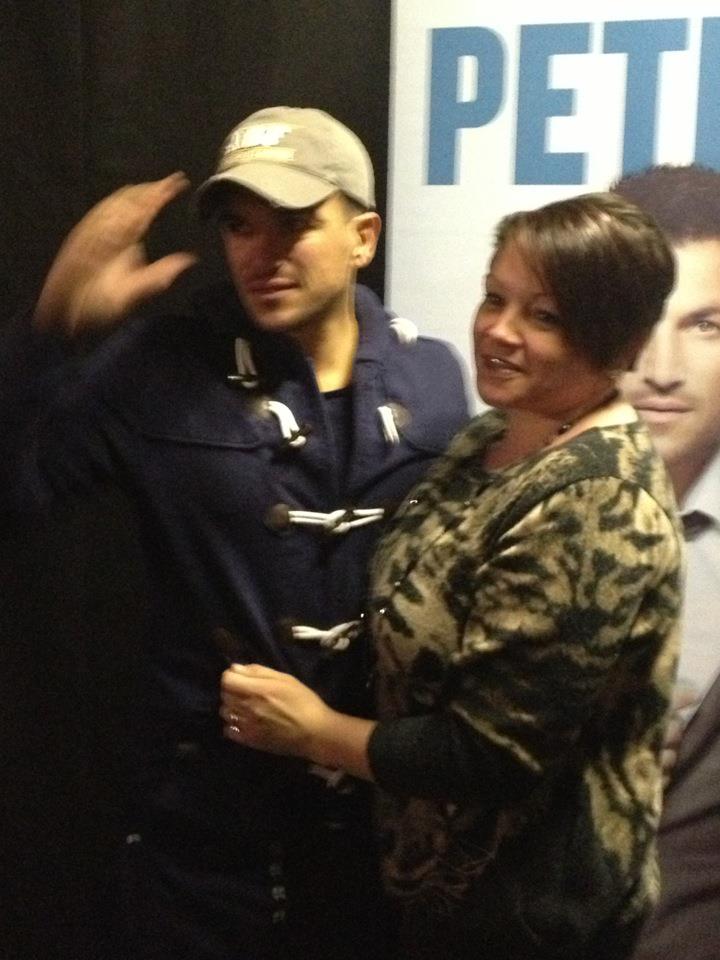 This was brilliant, I am so pleased for her. She has had a hell of a lot to deal with over the last fifteen or so months, and every day has been a challenge for her to cope with ever since. No down time to speak of, no real time to completely switch off so to hear the excitement in her voice when she told me what had happened, who she had just met was great. She had purchased a couple of items of memorabilia prior to meeting Mr Andre and so asked him if he would sign them for her, which he did. She had a very good day, and night and returned home a very happy Wifey. A well overdue break for her.
This morning we woke quite early actually, kids were dressed and ready, I did the personal admin and then we had some cupcakes dropped round by my Wifes friend from school. They were very close at school, their friendship continued after they left and I joined the T.A due to her now husband inviting me to a recruiting evening. Hell, we even got married on the same day of the same year, total coincidence. Weird eh? She stopped for a chat and then a short time after she left we loaded up in to the Chucklebus and headed off to Poole to meet up with my Step Brother, his family and Dad and Step Mum for a catch up walking around the town and Quay.
It was nice to spend the time walking along the Quay, I took my manual chair for a bit of slow exercise, no needing to rush, just nice and gentle along a reasonably flat surface in the sun, lovely. After an hour or more walking we decided to stop and get a burger. The food was great, I had a hog roast baguette, which was a brilliant choice though I do say so myself. We all sat and chatted for around half an hour and then decided to have a look round the town. There were not as many people shopping as I had thought there would be, but the streets were still relatively busy. We had a look in a few shops at various things and visited the big shopping centre that was there. This was nice, the floors are tiled and flat which makes it so much easier and makes a nice break form the cambered pavements. We finished walking around and looking in the shops and then said goodbye to my Dad and Step Mum. The rest of us headed for somewhere to sit and get coffee for the adults and soft drinks for the kids and chat some more. We must have spent another hour in here before it was finally time to head back to the vehicles and ultimately, home.
Our trip home was about an hour and a half, a spot of tea and then kids to bed ready for school tomorrow. Wifey had an early one too. She had a very late one last night and she has obviously done all of the driving today, the biggest difference being that it was pitch black on the way back. Considering I used to do all of the driving before my accident, it has been a massive change for her. I was used to driving irrespective of what time day or night, or what weather we were having, it made no difference to me but now that my Wife has to do all of the driving, she is noticing how tiring it can be. I am massively proud of her, because before my accident I would be the only one in the car awake most of the time, she has come such a long way.
So that has been today. Now my family is all tucked up in bed and I am looking forward to one or two episodes of N.C.I.S before I too turn to the land of sleepy bo bo. I have no idea what is planned for tomorrow but I know that between my Wife and I we need to clean the inside and out of the Vito and get it advertised for sale and also Wifey's Soft top Vitara. Once these are sold we can look for a family sized automagic car that we can get converted for me to drive, thus restoring more of my independence, onwards and upwards!
Goodnight all.