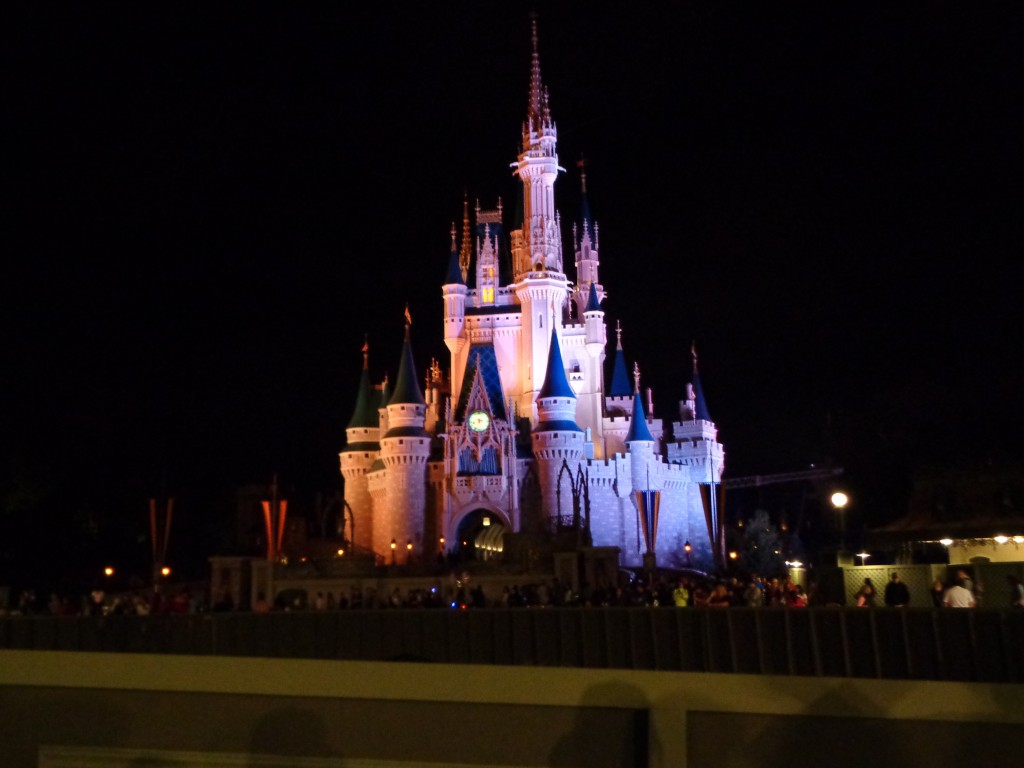 So those of you who read my Blog will know that a short while ago I took a "deal" offered by the insurers of the woman who caused the injuries that have changed my life forever. Whilst not completely happy with the "deal", it meant that liability would be sorted which in turn would mean that I would not be going over and over the statements and evidence which had pretty much consumed me since my leaving hospital over three years ago. This also meant that they would have to give me some money by way of an "interim payment" to relieve the pressures of finances and allow me to do things. The first thing that I wanted to do was to give my family a holiday, a holiday that would make the struggles of the last three and a half years dissappear for two weeks. This had to be a good one and so I booked Disney World, Sea World and all of the other parks for a two week break and on Sunday at a little after midnight, we started our holiday with a drive to the airport, leaving nothing to chance, we left with nearly eleven hours to get there.
The arrival at the airport was good, no rushing around or having to drive at more than 60mph the whole way and with time to stop for a coffee on the way. Needless to say that the kids slept most of the way there as did a couple of the adults! I had booked a meet and greet for the parking so that we did not have to walk for miles after parking the cars, this was where we encountered a problem. The "Chucklebus" would not fit in the car park which we found out when the roof made contact with the height bar, no worries, we simply left it out on the road whilst we took the car in to meet the guy inside. To cut a long story short, it took nearly an hour for the parking guys to sort their shit out and square the vehicles away, and only after an argument/heated discussion about the fact that the "Chucklebus" was 20 meters from the actual collection area outside of the car park. With this sorted though we made our way in to the terminal building and found somewhere to sit.
As I had already checked in on line we simply had to check our bags in and went to the self serve to print our baggage labels. This is a brilliant idea with many stations at which to do it. This went well, for the first two bags and then the bloody thing ran out of labels. Please tell me that this was not a sign of things to come for the duration of the holiday. Undeterred, we approached a desk and the British Airways lady was brilliant. She took all of our bags and did them for us and told me that when my Niece arrived, to go straight over and she would take care of her bags too. With all of this done, we simply had to wait until our time to be called forward to move to the departure lounge. So guess what…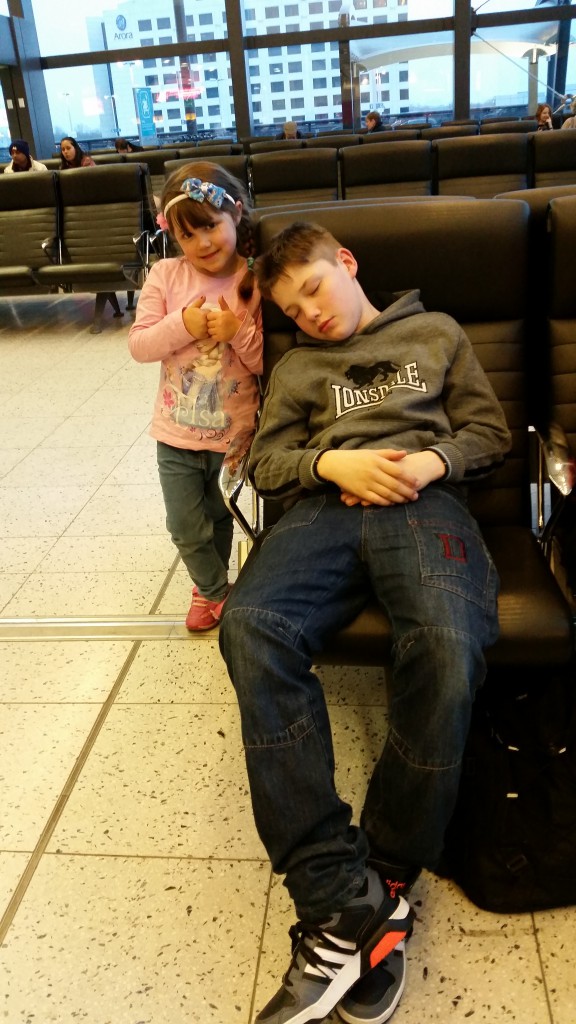 "Pickle" not being able to resist the smugness of still being awake! And…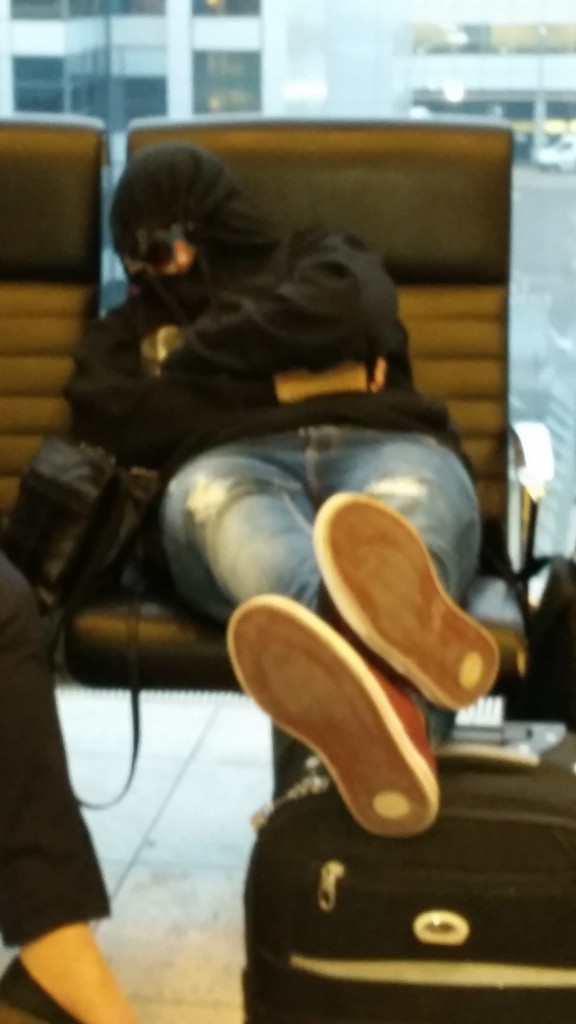 The older of the three of them also giving it Z's.
We were called through and the excitement really started to kick in, especially when the two younger ones saw this…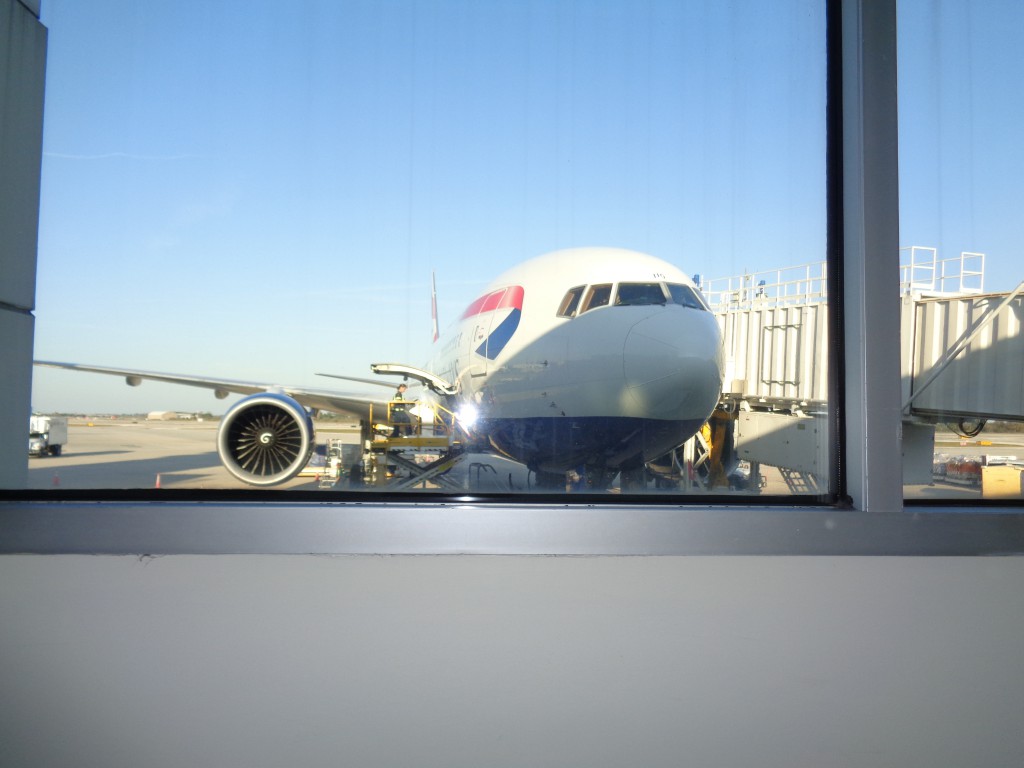 The staff took us through and met me with a transfer chair by the doors of the aircraft. With no fuss at all the staff had got me on to the plane and in to my seat, after a short while the passengers were boarded but there was a problem. A tie down in the hold had broken and the engineers were working to square it away, this delay cost us fifteen minutes but hey, nothing is infallable and we were kept in the loop. This just heightened the excitement for the kiddies though as it was now like a countdown to take off. With the problem solved, the Captain informed us of the delay time and that he would do his best to make up the time. Finally, with the engines up and running, we were taxiing to our place in the queue to get airbourne and the younger ones faces were an absolute picture.
The take off was smoothe, the clouds were low which was brilliant as "Pickle" got to see clouds from the inside which was exciting for her and then she saw the big beautiful clear blue skies which you generally only get to see from the inside of an aircraft in the UK and then the inevitable happened. Having held on for sooooo long and being really pleased with herself, finally "Pickle" ran out of steam…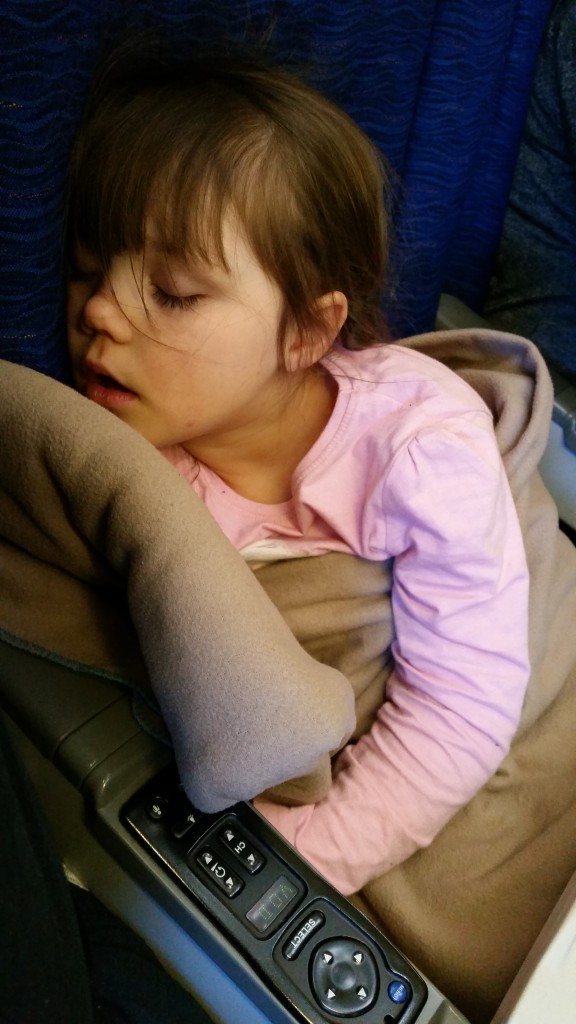 The flight was a little turbulent, quite lively for a short period but actually really good with a good selection of films, TV shows etc to choose from and watch and as the Pilot did indeed manage to make up some time, we landed only a few minutes past our ETA at Orlando Airport. The staff got me off of the plane and we collected our bags from the carousel with no worries or problems, until we had to put our bags on another scanner to get them taken upstairs as there was a problem with some elevator or escalator or something. No drama's, at least we don't have to carry them…but maybe we should have. Three quarters of an hour our bags were missing for, as was the same for around fifteen other passengers. We did at last manage to be reunited with our baggage though so with luck this would be the third thing that would go wrong and it would be trouble free from here on in.
A Ford Transit was the vehicle that we had been given by the rental company, a Ford Transit that had taken some steroids and some performane enhancing drugs from the looks and sound of it. Definitely the sound of a V6 edging towards a V8, there was no mistaking that this was not the European version!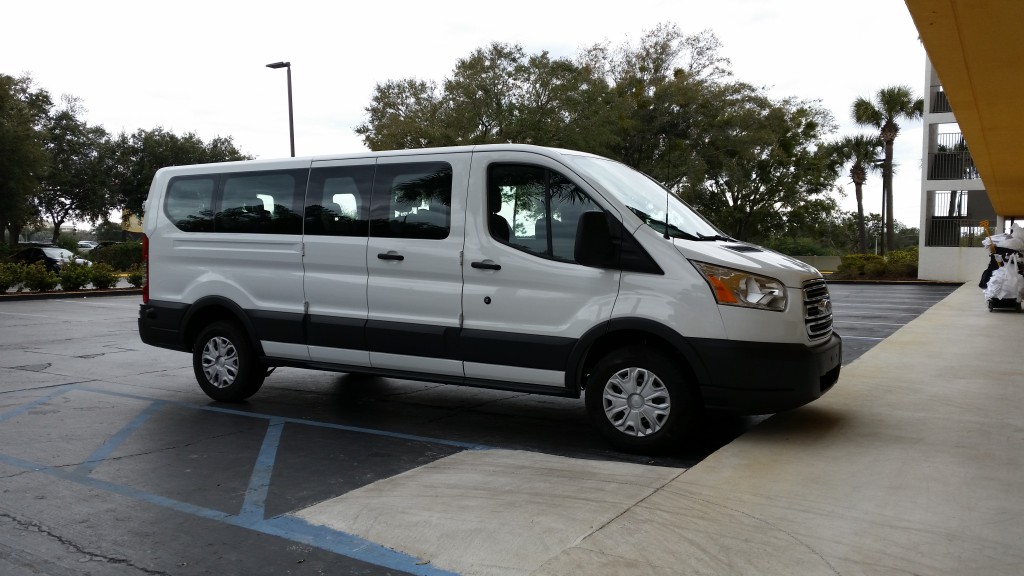 Getting in is a nightmare, with Tom having to assist from the ground and my Wife having to assist from inside to move my legs "mid transfer" but we needed this size for the cases and my chair etc so it is just something that we would deal with.
The hotel has "disabled accessible" rooms which was what I was told by the travel agent so I knew I would be taking it on risk that it may not be suitable but when I got to the room it really was no good for me. It had a sunken bath so there was no way I would be able to get out of it. We called the reception and they told us that they would show me another room to see if it was more suitable, they were really quick to do this and sent someone round right away, so off we went to the new room. This was much better as it had a shower. There was still going to be a problem for me though in so much as there was no wall seat. The rooms were angled for those with difficuty in walking long distances but who could stand, they got me a shower seat but this needed to be at the far end of the shower for me to be able to get on to it which meant that I had no rails to hold on to. I did try the shower after we were caught in a really big downpour, needless to say though that it would be the only shower I would be having as it was a nightmare and not something I could do on my own. The toilet was accessible but also a struggle for me to get off of as it was low, this put extra pressure on my wrists which has taken its toll nearly a week in. This has now made it nearly impossible for me to dress myself or carry out transfers on my own (and it BLOODY hurts like hell too). Anyway, it's a holiday so I'll try to ignore everything and enjoy the time here. I am still really happy with the package that the travel company put together though and would definitely reccomend people use them if they want a break out here. I know people who have similar level of injury to me who could manage this with little to no problem, but for me with my wrist problems and other injuries I sustained, I simply cannot do it. Anyway, thanks to the lovely lady who put this holiday package together for me!
Monday, Tuesday and Wednesday were spent at the Magic Kingdom. Now when I have been talking about our trip to people in the build up to it I have said Disney Land and have been corrected by my Wife everytime. Disney World, Disney Land, is it really that important to say World? Never really understood the difference until Monday, Monday was the day that it clarified why there is a difference in Disney WORLD Florida and Disney LAND Paris. As we drove off of the freeway on to the roads signposted for the different Disney Parks, I was suddenly hit with the fact that we were on another freeway. Three lanes with a 60mph speed limit, monorails and flyovers and even though we had gone under the big archway to say "Welcome To Disney", we were still on three lanes. As I said, this was the realisation that this was indeed a World, and not a land, Disney has its own bloody freeway, holy shitballs, this was gonna be BIG! I finally understood why I had been corrected so many times. I am simply going to show you pictures of some of the things we have been doing, and some of the characters that the kids have seen.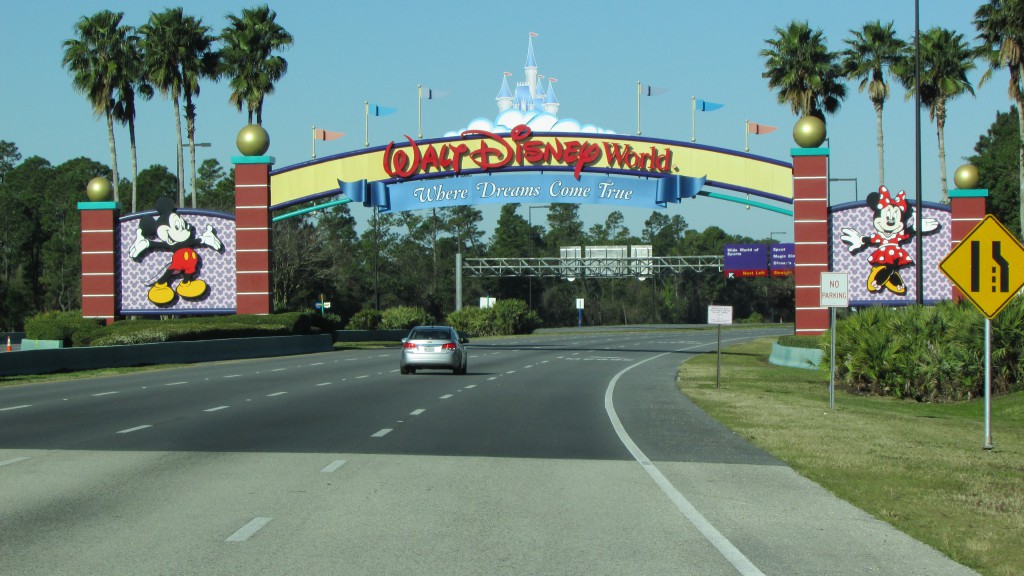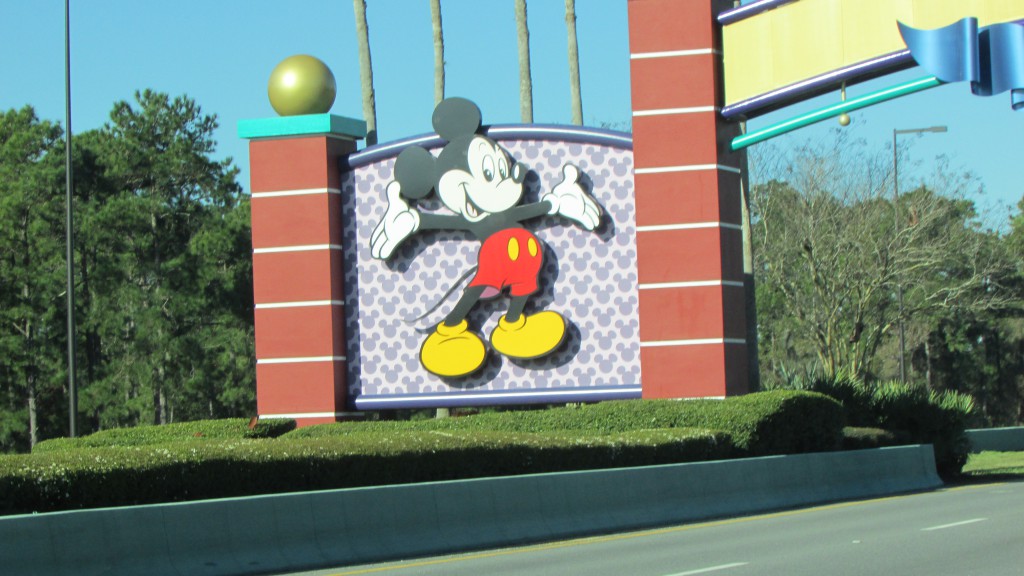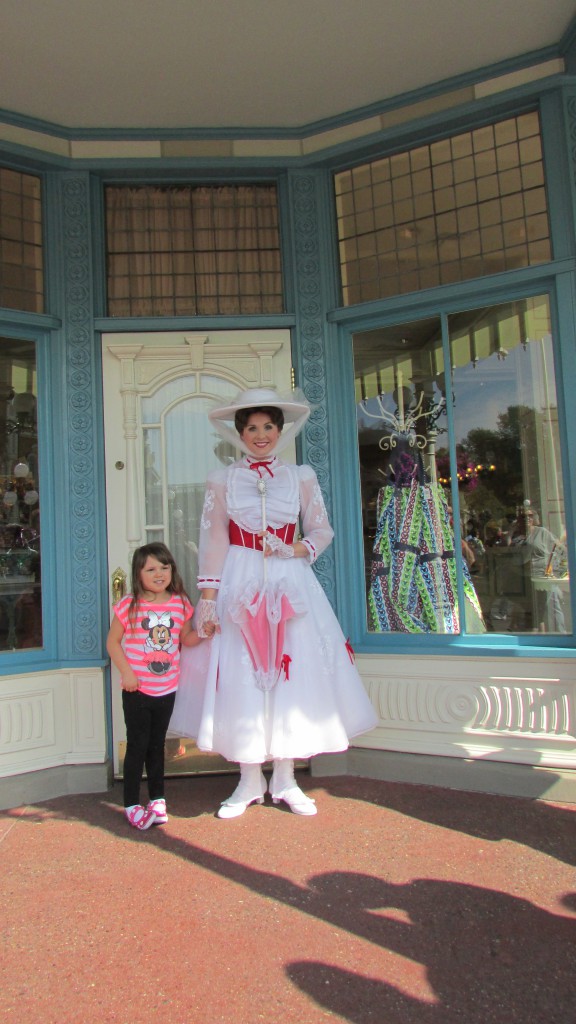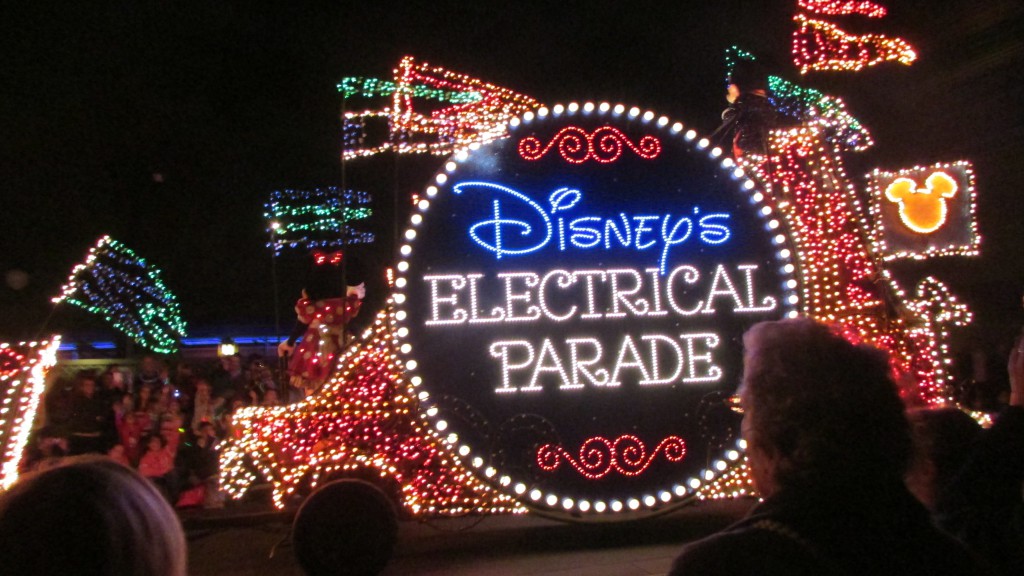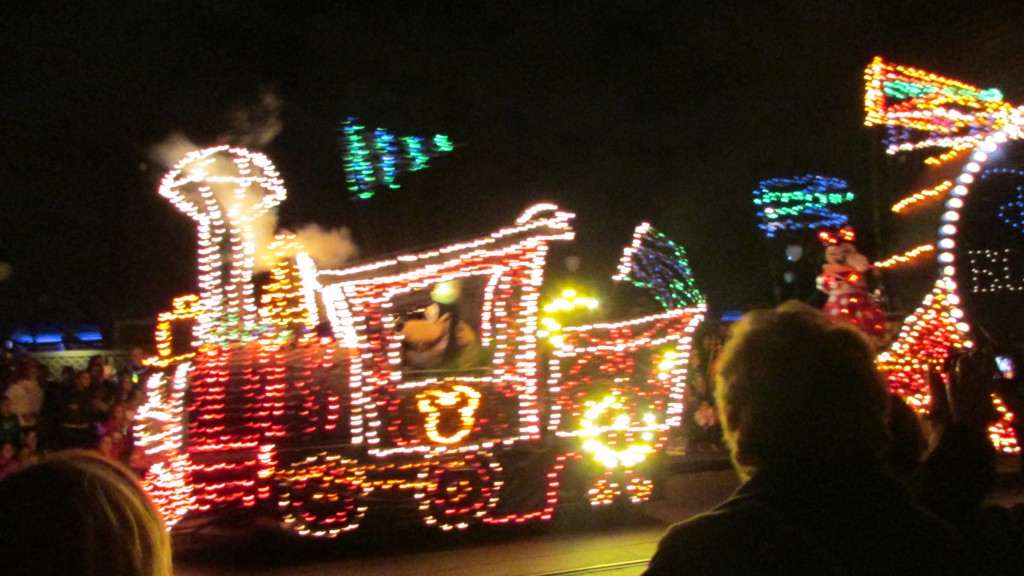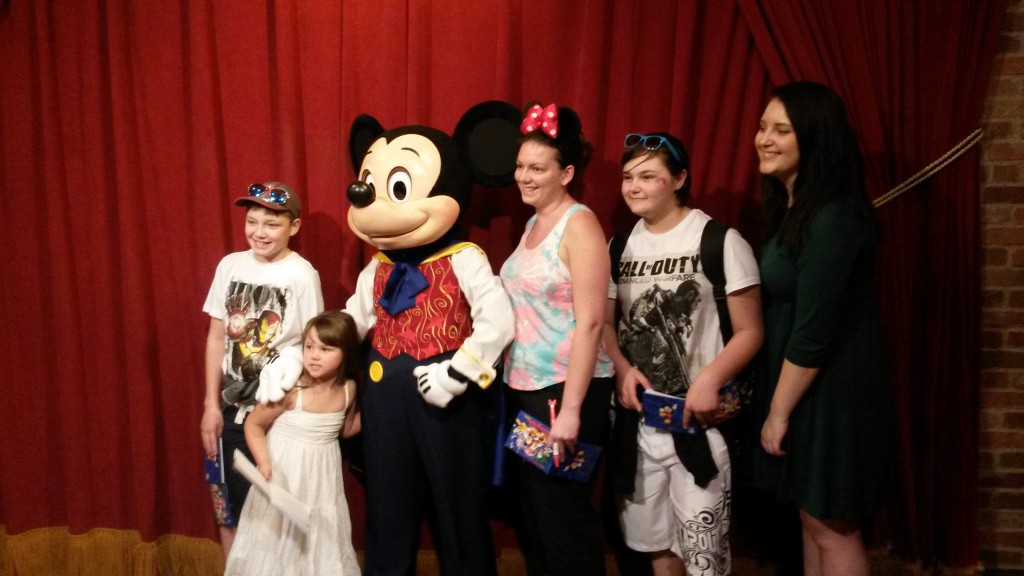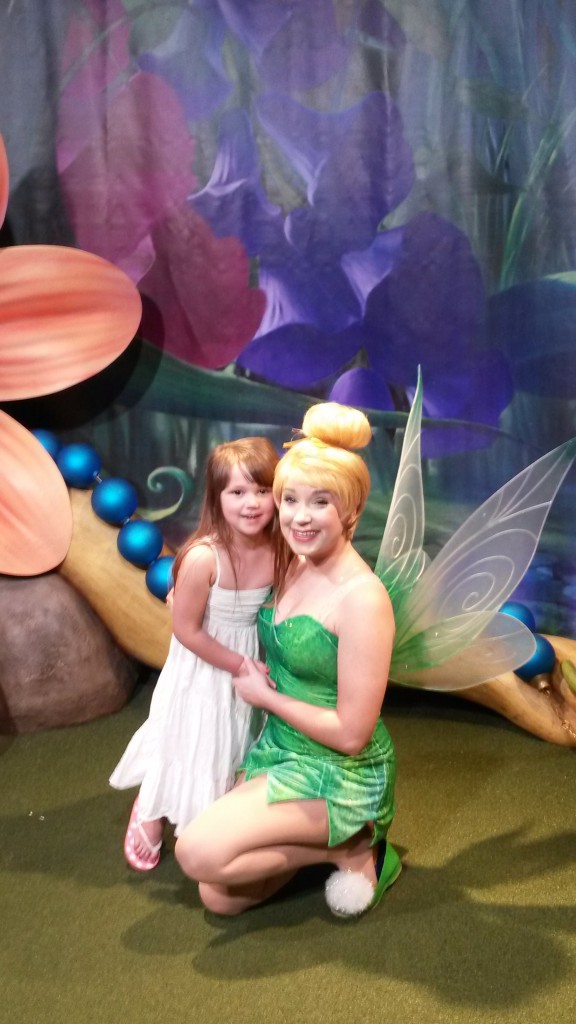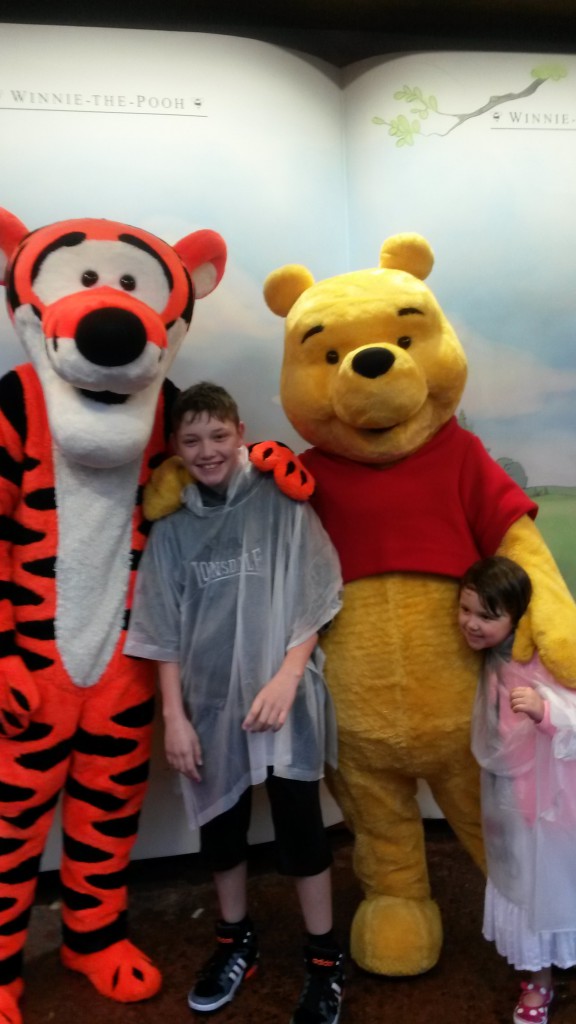 By some stroke of real irony, we manage to book a holiday to "The Sunshine State" and be there when they heve the wettest and coldest spell since records began…BRILLIANT!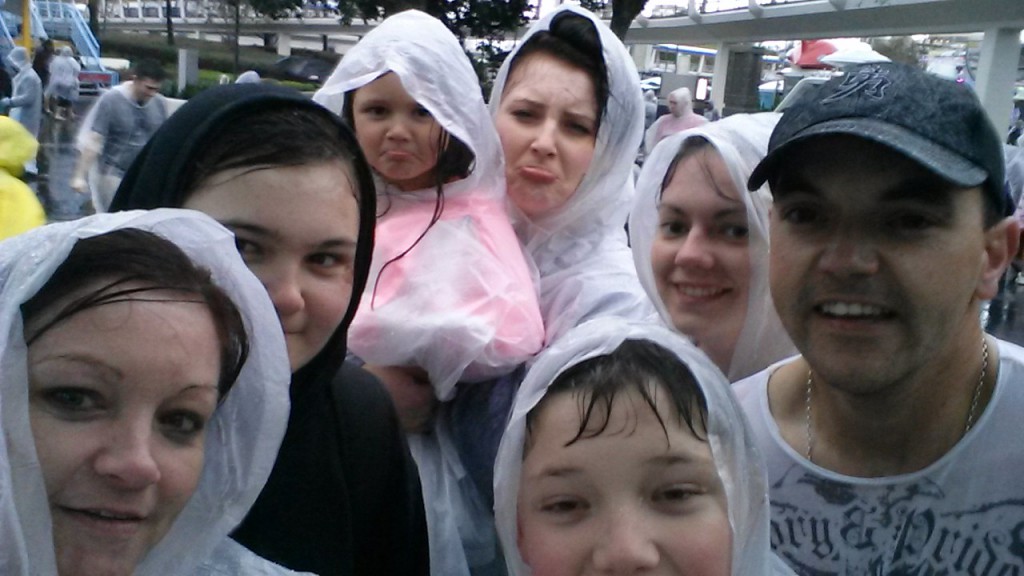 It has been generally dry though with only a couple of days of the wet stuff but most of the time the people have had winter coats on. Fortunately for us, we are used to shitty weather and so to a degree we have been in tee shirts.
On Thursday we went to Sea World which was great. At the Dolphin show they also had some Pilot whales, they were orphand when their Mother was killed and after the rehabilitation of the babies at a facility, the Government asked Sea World if they would take them as without a Mother to show them how to live in the wild, they would simply die. They have been learning to do some easy parts of their own show which was good, and then the Dolphins did their show, which was amazing. It was not just Dolphins doing tricks continuously, there were performances by the trainers also which involved birds and lots of colours, It really was a spectacle.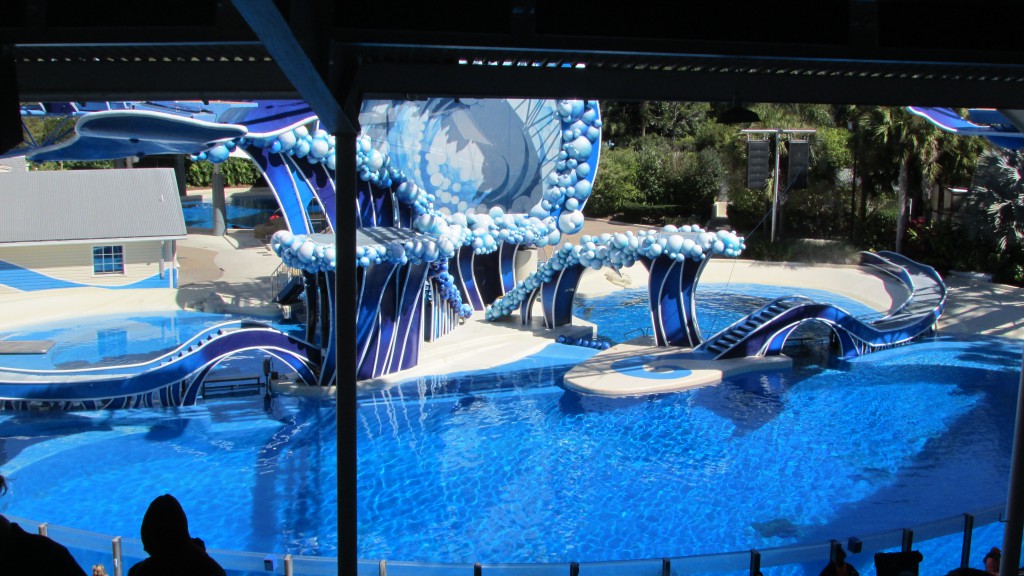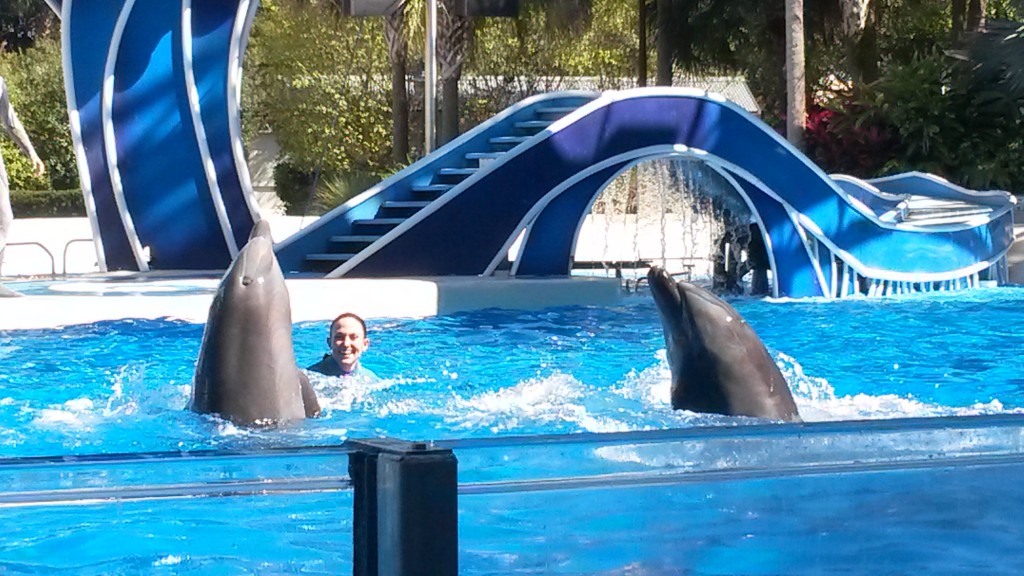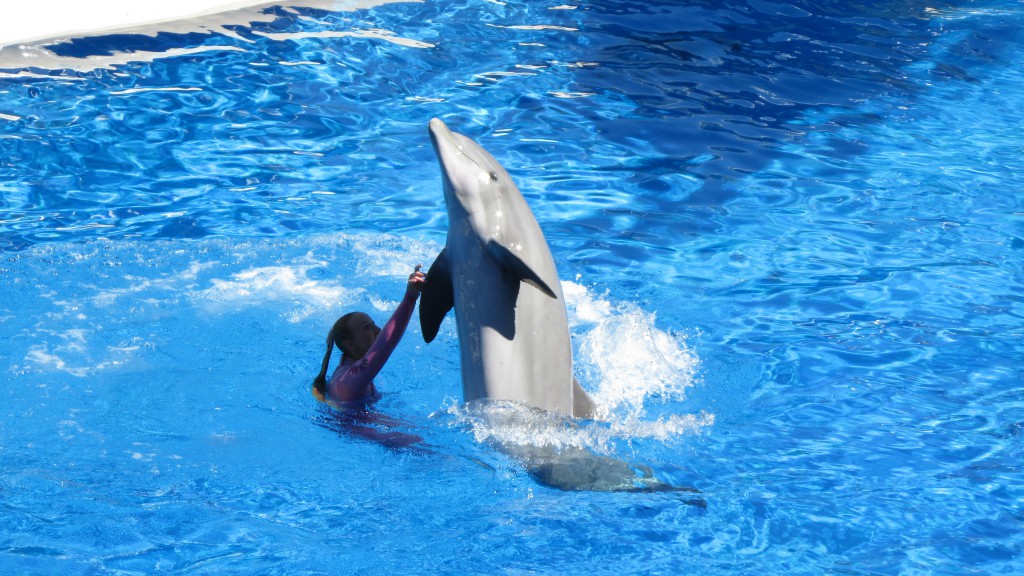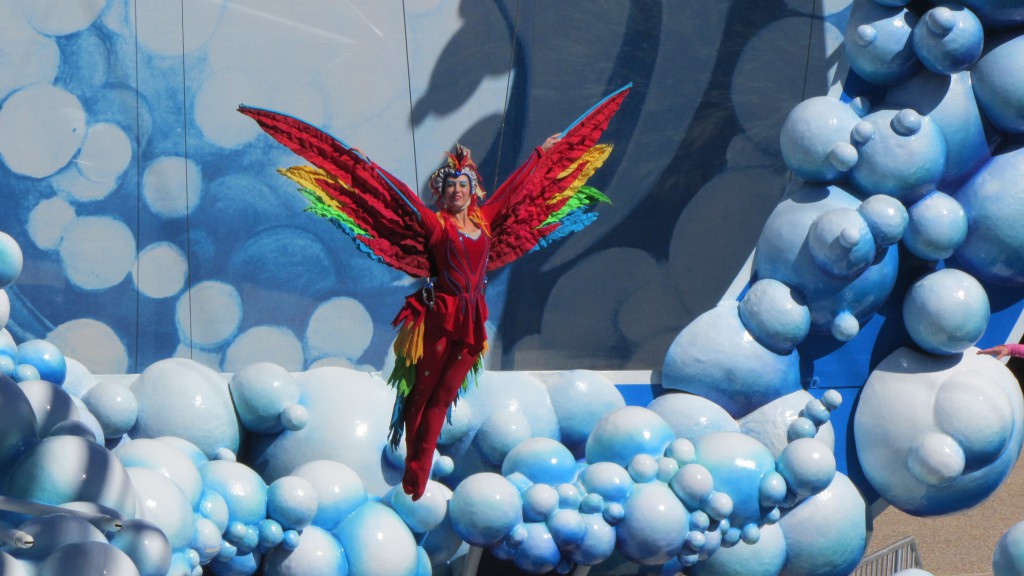 There were obviously lots of other creatures from the sea there…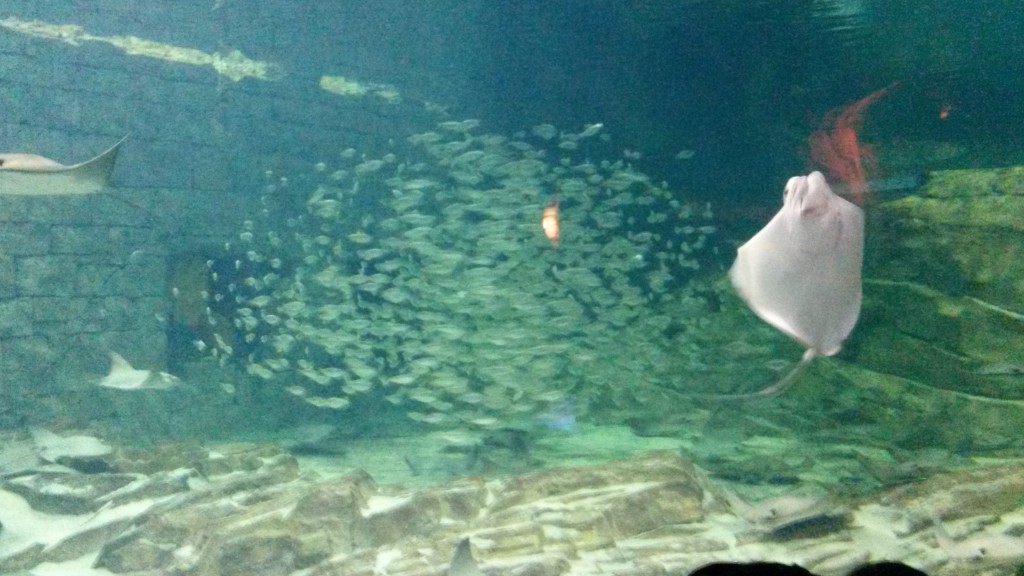 These fellas had one hell of a home.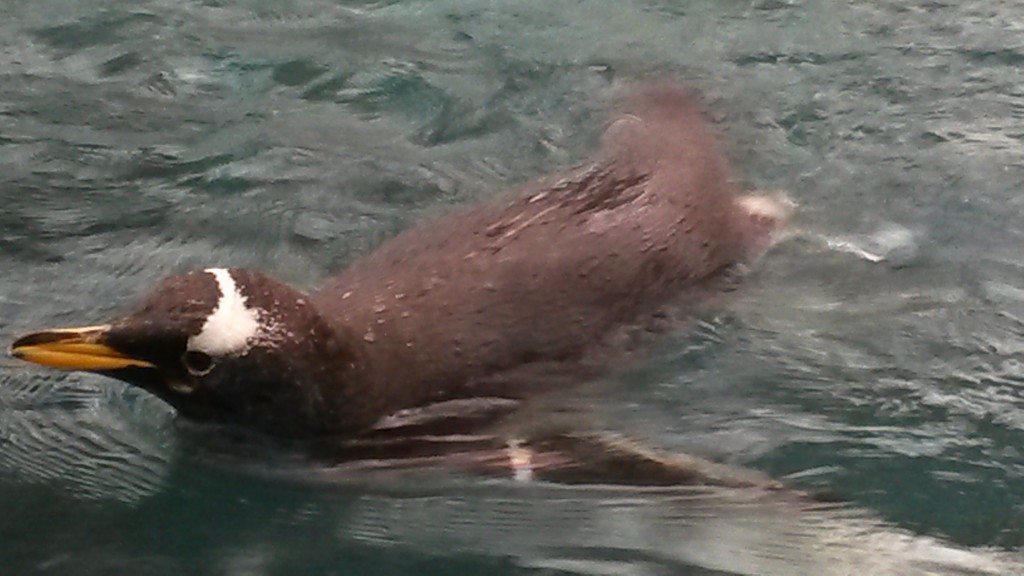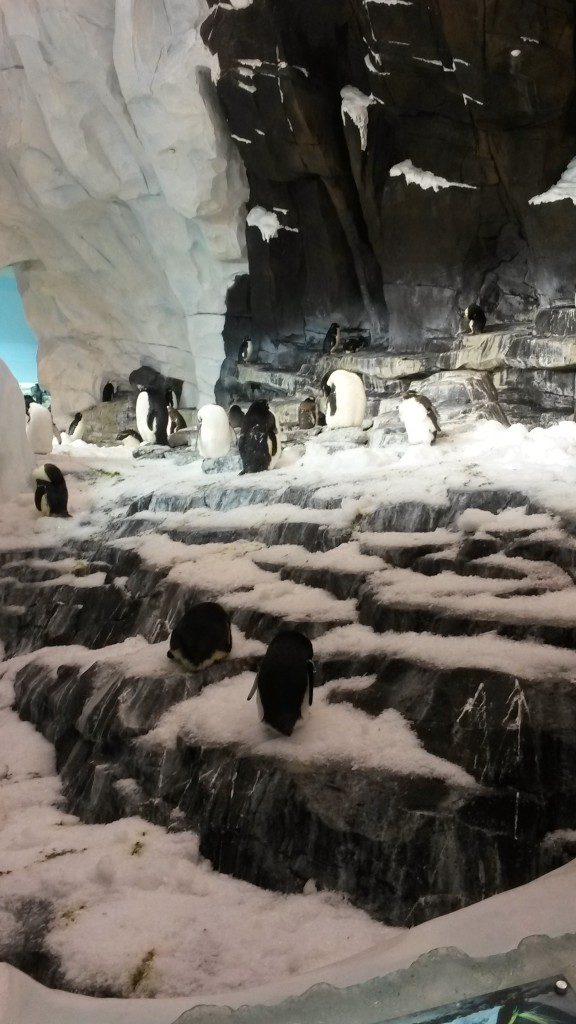 And aside from the many different species of sea creatures, there was a ride. A ride that I am so very proud to say, that my Son went on. What ride was it?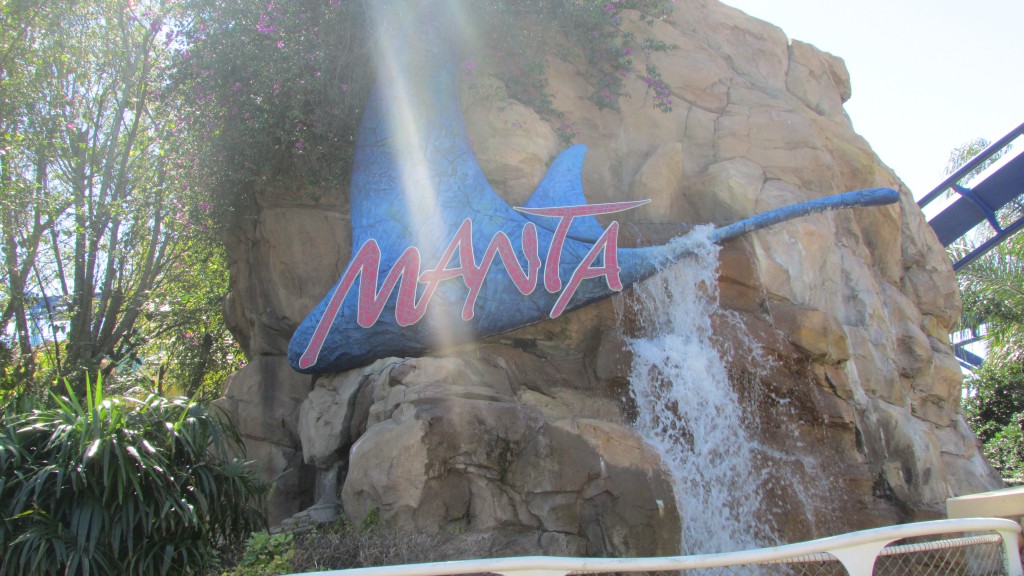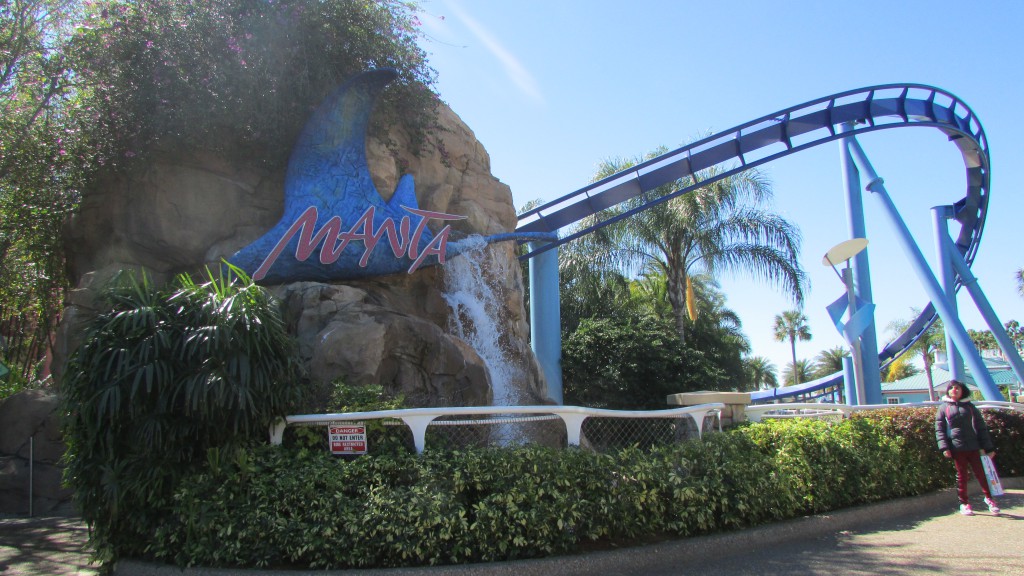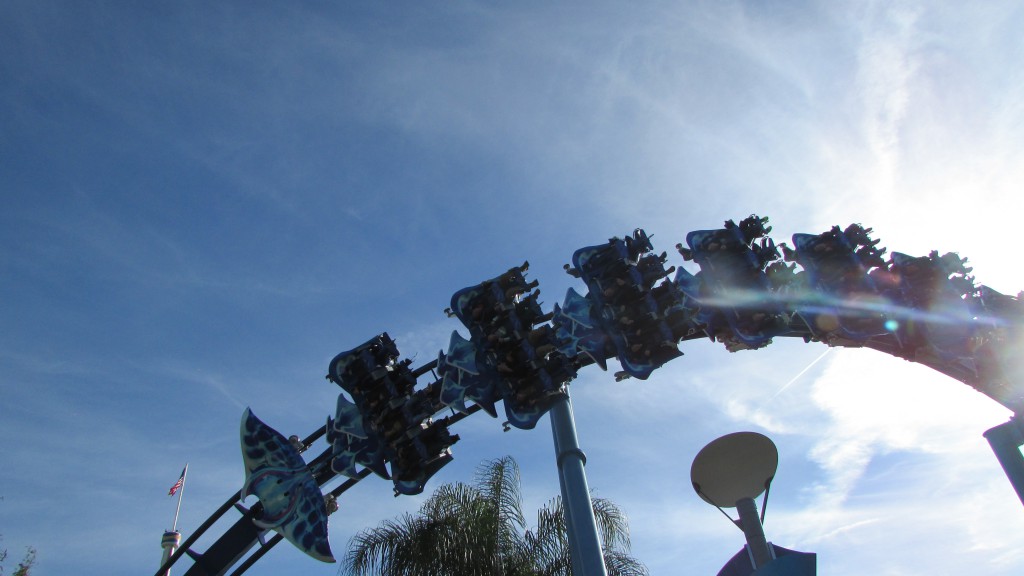 And because he did it, (he did change his mind on the first attempt), we got him a souvenir of his achievement.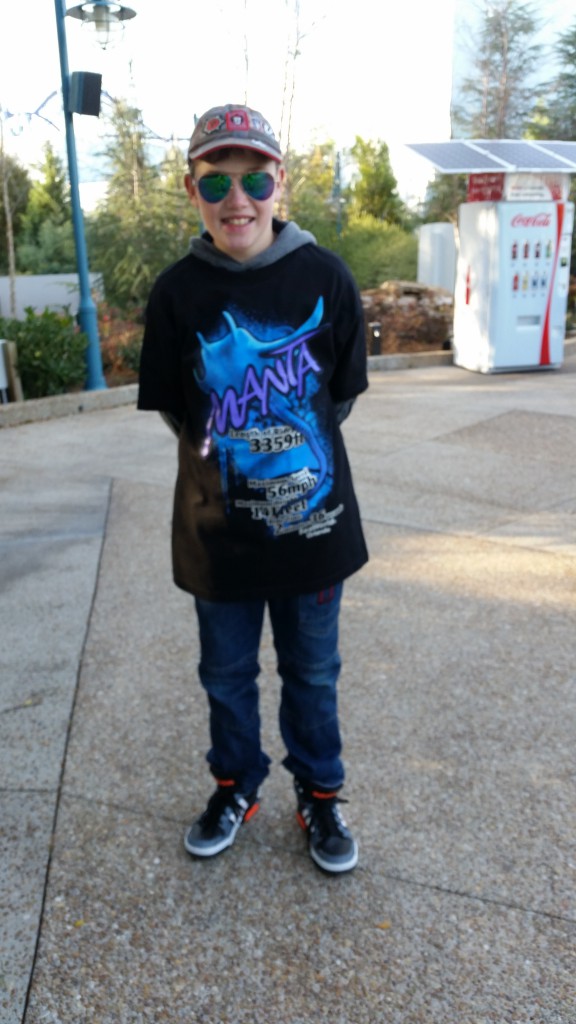 Friday saw us at the Animal Kingdom which was another fantastic day, this was where I was able to get on to the rapids ride which we filmed with "Gobcam" but unfortunately we have lost said camera and so as a result we do not have the footage to show you, it is enough to say though that we all got more than a little soaked! Safari rides and character meets were also things that were enjoyed and I can really recommend going.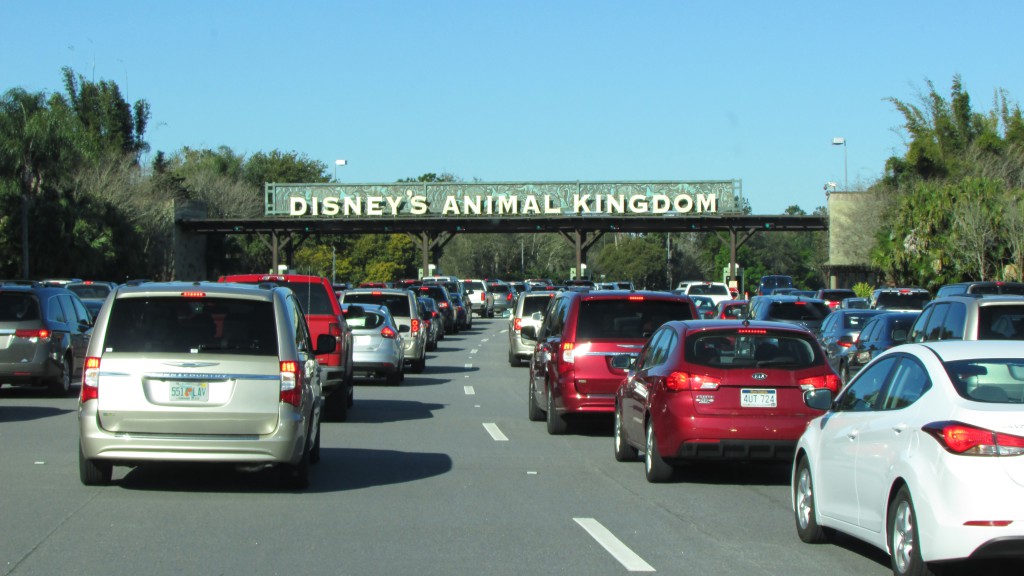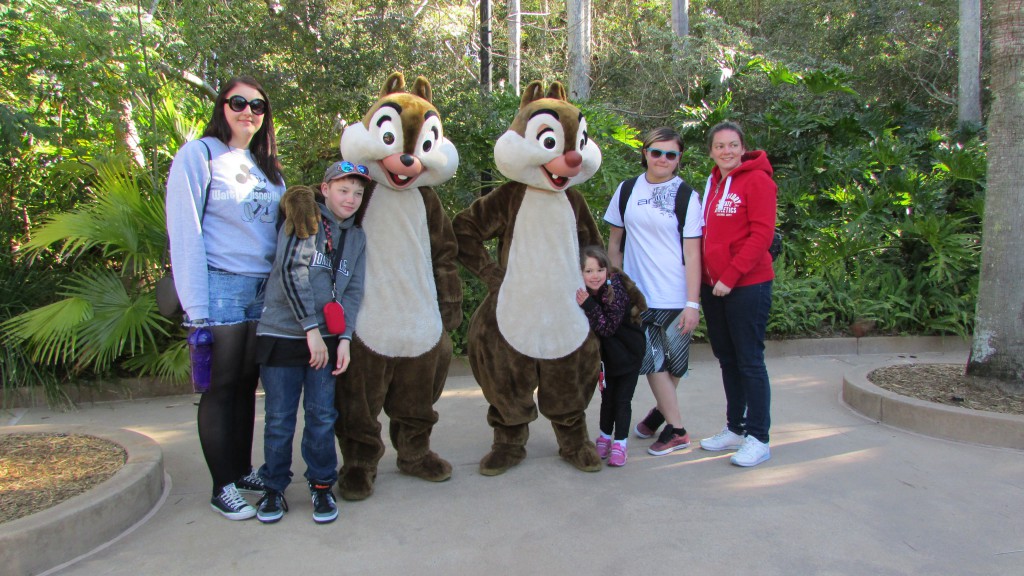 "Pickle" LOVED this ride, that's right, I said "Pickle"!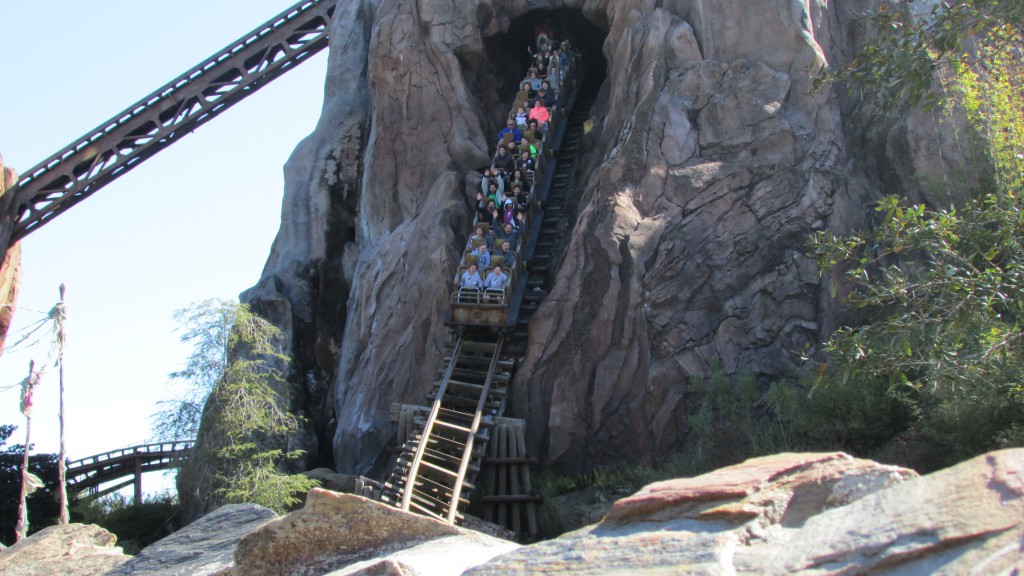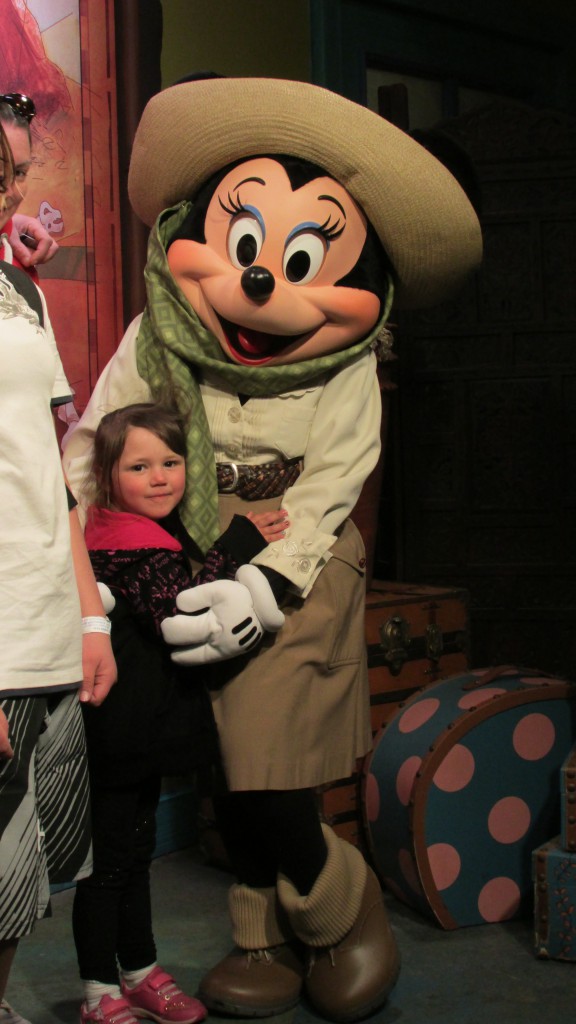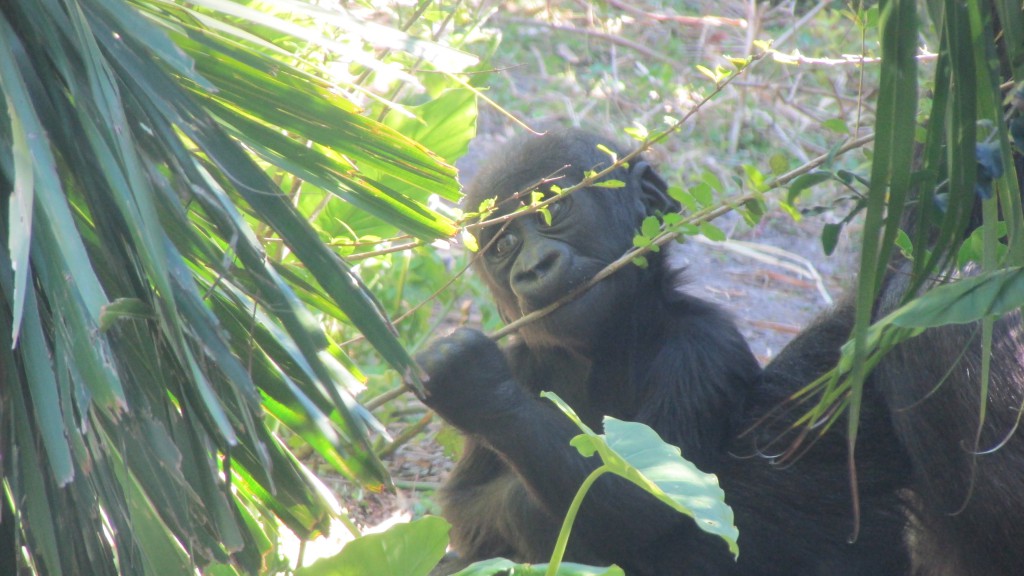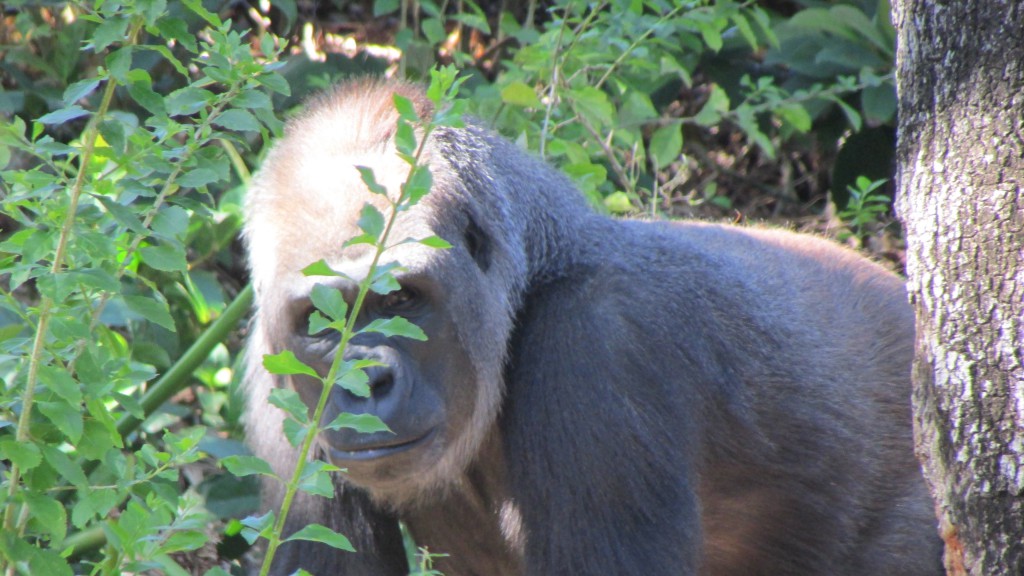 These are "carved" in to the "Tree of life".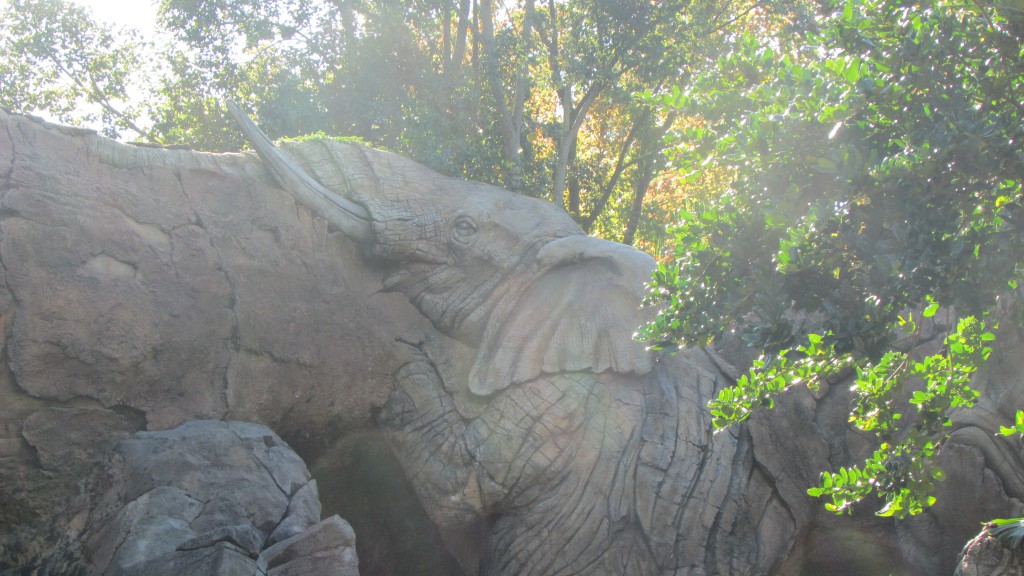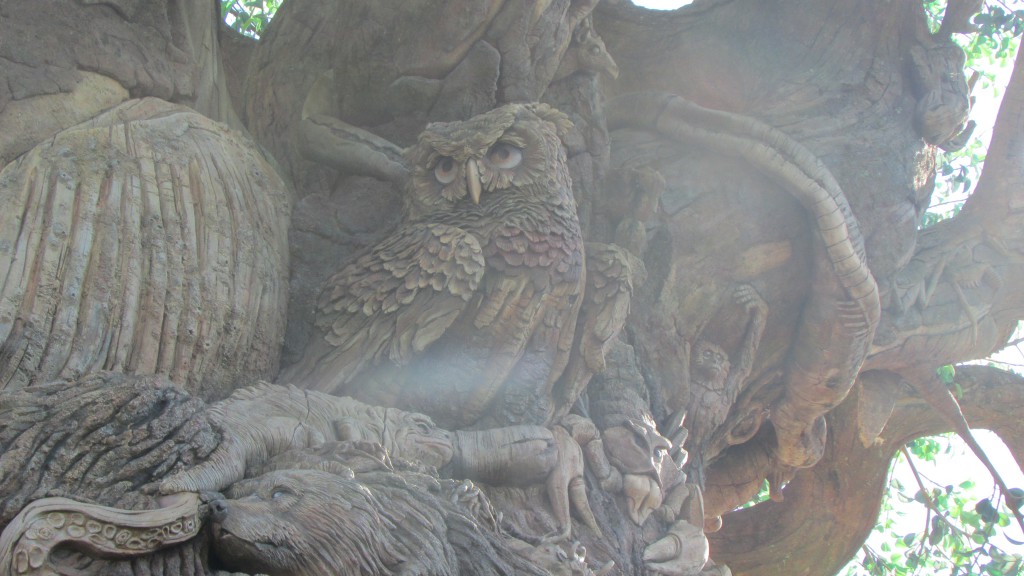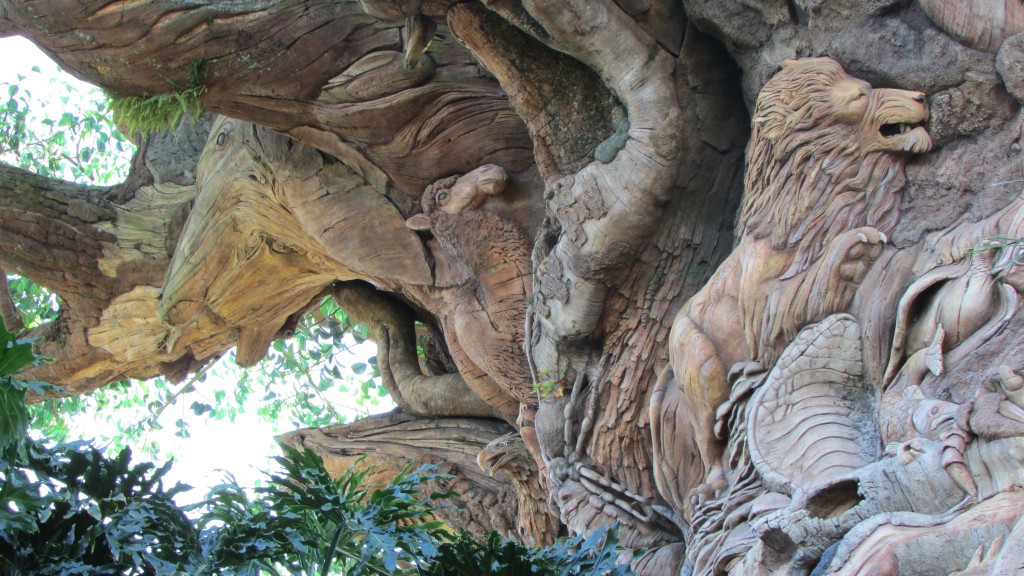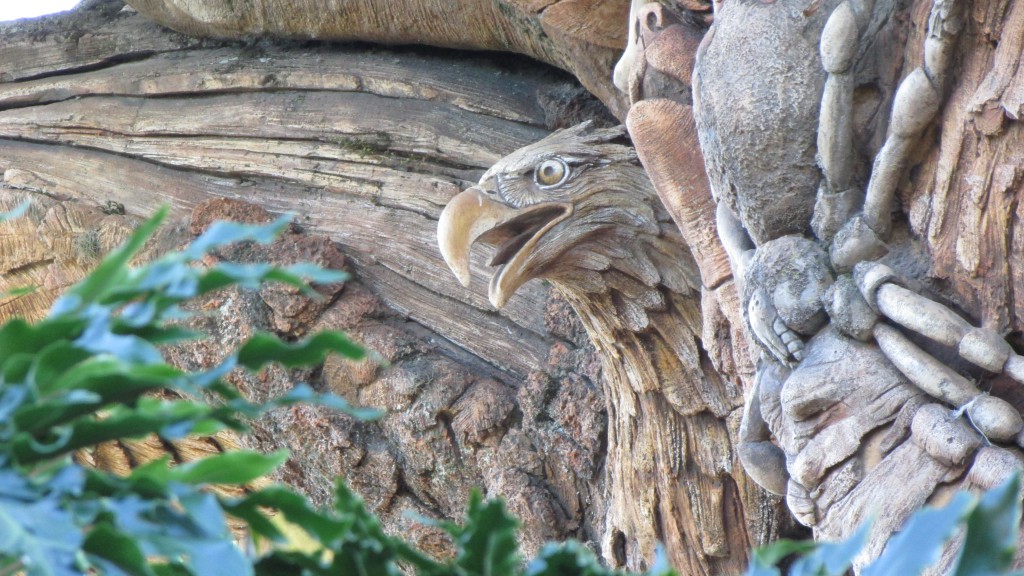 There are so many more pictures I could show you but I have to stop somewhere for now. Just a couple more of the characters then.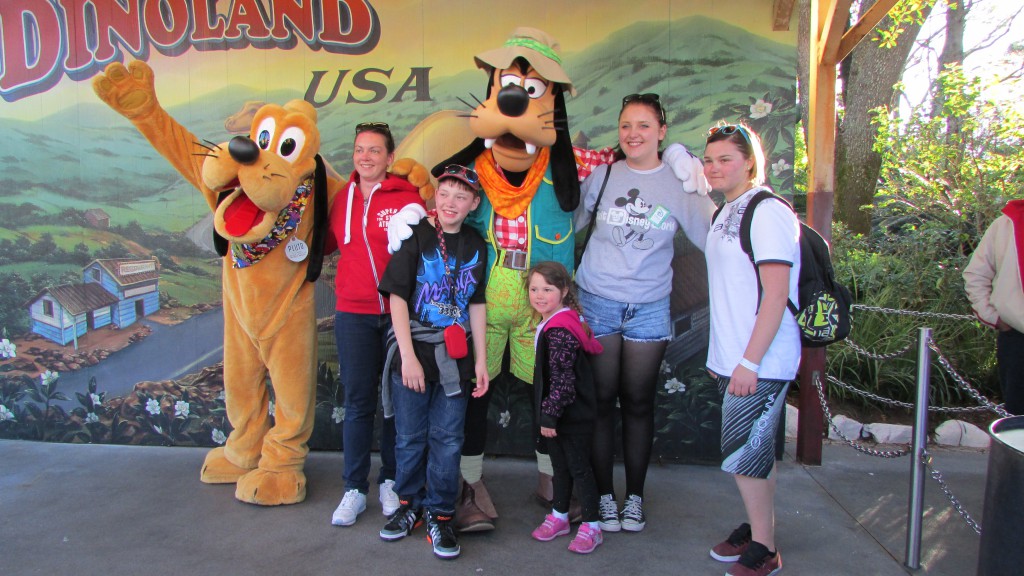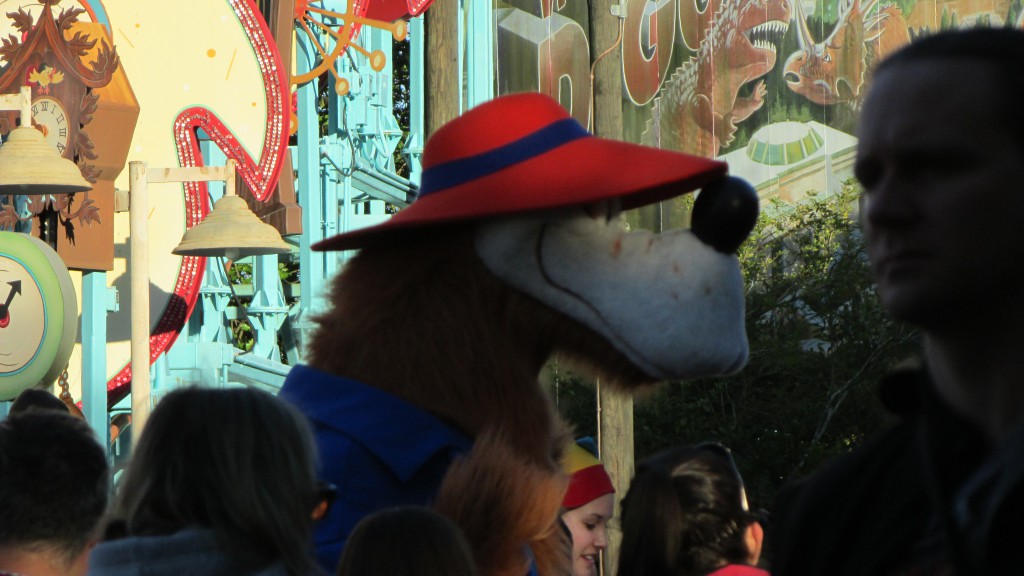 There is an AMAZING live show called the Lion King but I'll hold those pictures just for the minute, and a show with everything from a rat to a pig, I shit you not! again though, I'll hold those for now.
Today, Saturday, we should have been at Epcot but my Daughter has been up all night being sick and has spent most of the day doing the same so we put it off, normal service will be resumed tomorrow with luck but for tomight, we are going to "Old Town" to see the parade of old cars which I am really looking forward to. Since we have been here I have only been able to ride one of the theme park rides which was the rapids in Animal Kingdom with a really helpful staff member called Julie who had equipment to help me do it so I am really looking forward to seeing all the old American classic cars tonight. Oh, before I went away I fell in love…with a Challenger, so I treated myself…because I am weak and could not resist her charm, but now I have fallen in love with a pickup truck at the local dealership…oh dear.
Goodnight all.