So on the first Saturday of our holiday, my Daughter was really sick which we put down to her being so drained. As a result we spent the day in the hotel room whilst my Mother in Law, Brother in Law and his Fiance, my Son, "Pickle" and my Neice went out to a flea market and a look round some shops. In the evening though, we left my Wife and my Daughter in the hotel and headed to "Old Town" for the Saturday night classic car cruise. There were some beautiful cars there one of which was a 1977 Pontiac Trans Am SE. To most this will mean nothing but to others it will be recognised as the car used by Burt Reynolds in the Smokey and the Bandit films. This particular car was not used in the film but the sun visors were signed by Burt Reynols ("Bandit") and Sally Fields ("Frog"). This is one of the all time favourite cars of mine and should I ever find a really clean one, I would like to buy one.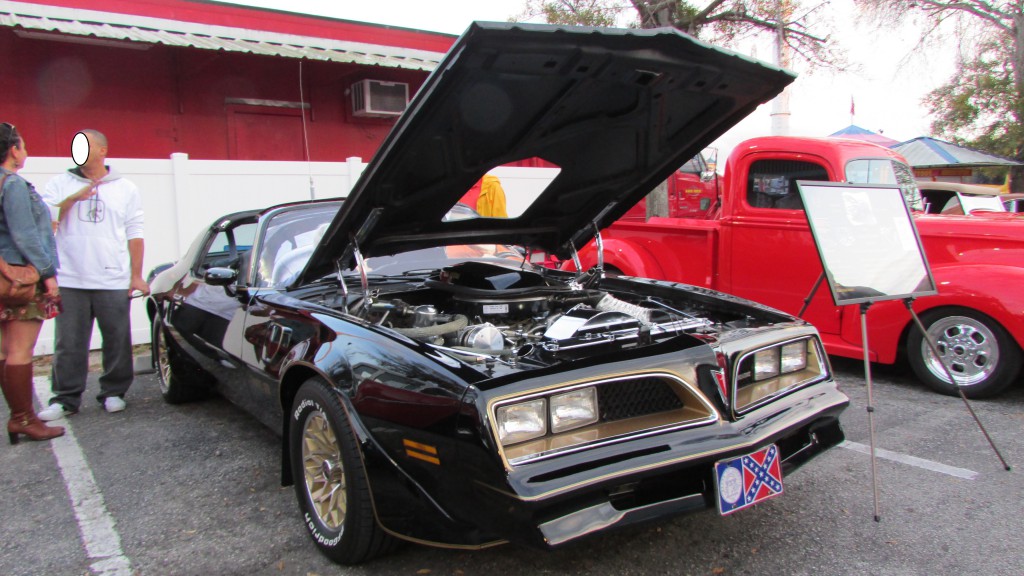 Another famous car which is also another that I would love to own was the 1969 Dodge Charger aka "Genral Lee".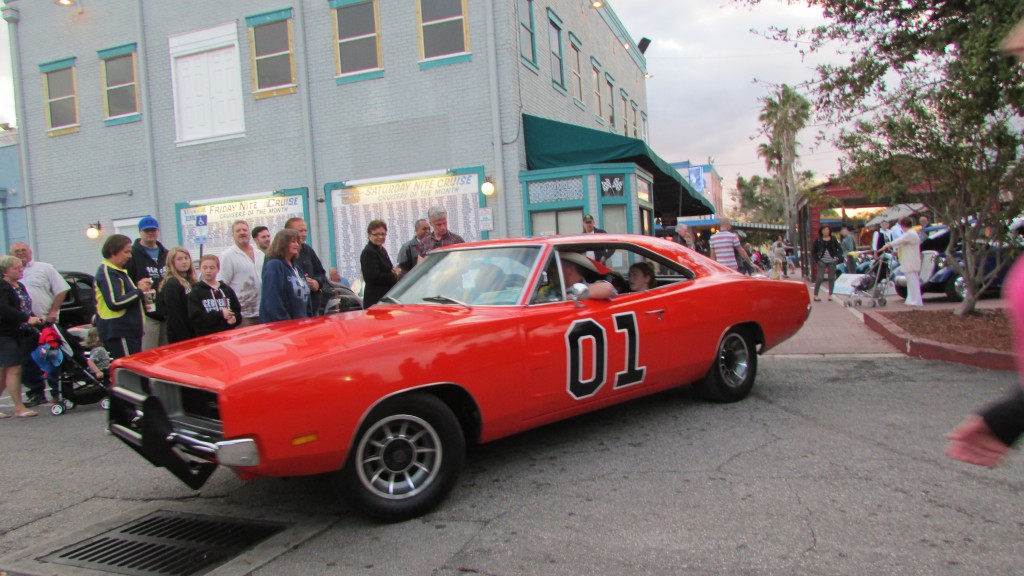 Being the sunshine state, the cars here do not suffer with rust and also as a general rule even the oldies are in really good shape. Some had been restored to showroom clean standard. This one was for sale, the guy had restored it but had used the engine, gearbox and many other parts from a newer Chevvy Camero. As he said, this gives him the old school looks with new school reliability. A beautiful car with a very reasonable price tag.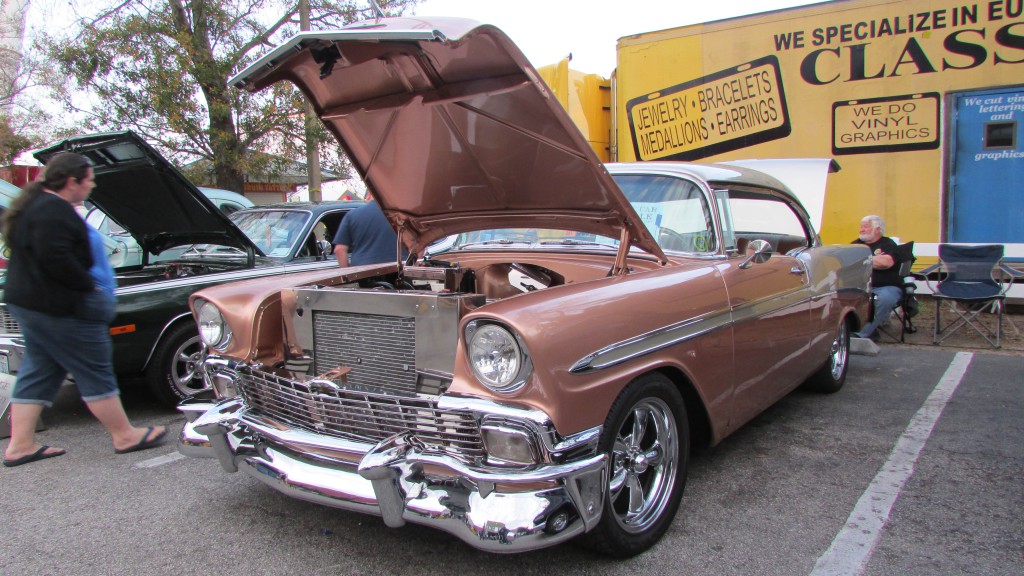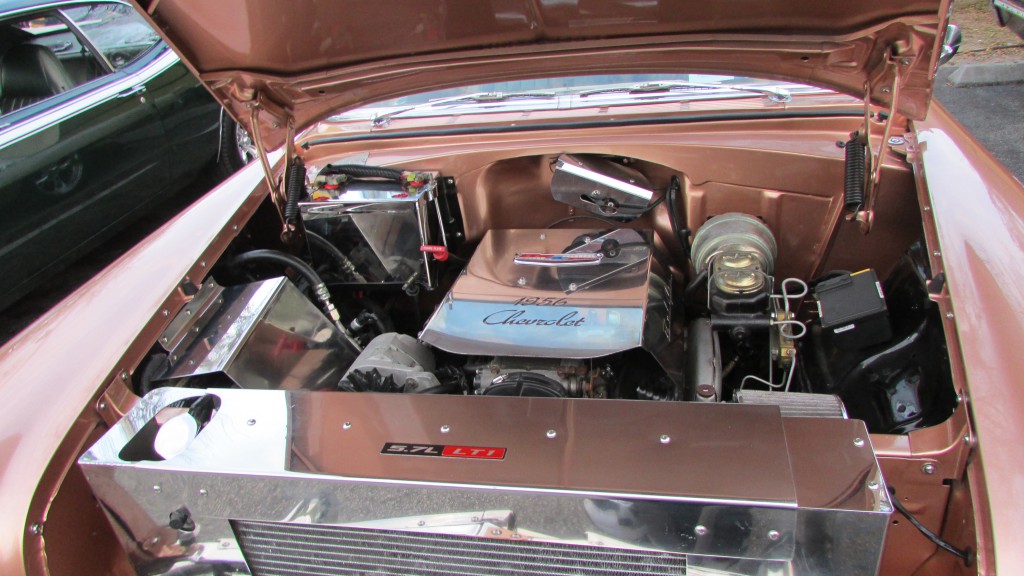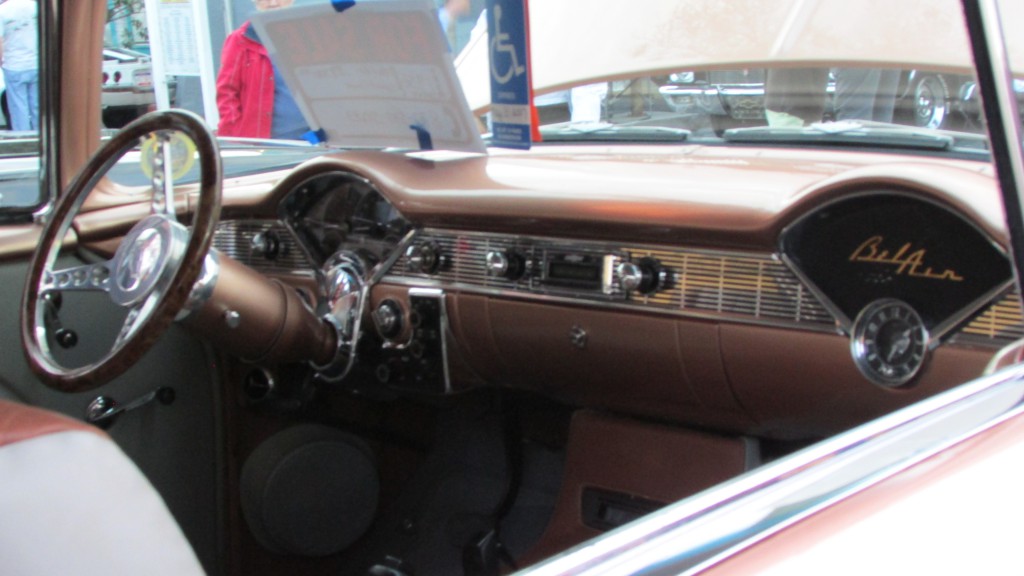 Something that we didn't expect to see here at the classic cruise, but a classic it is and so it had every right to be there. It was still on English plates too!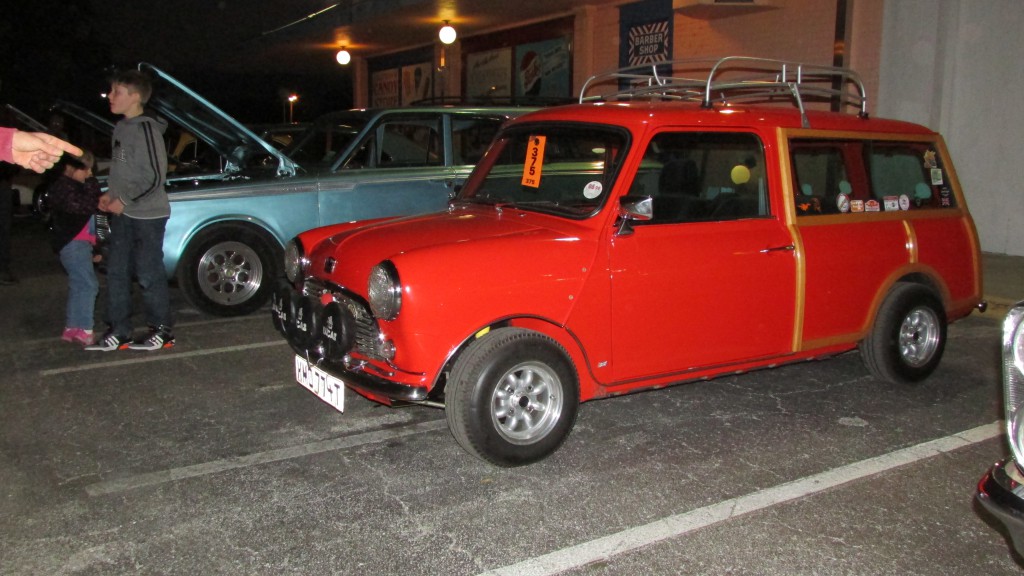 A really good night was had which resulted in a late night as we had looked around the shops. On Sunday, with my Daughter feeling much better, we went to Disney's Hollywood Studios where the kids met more characters and enjoyed stunt shows and more rides.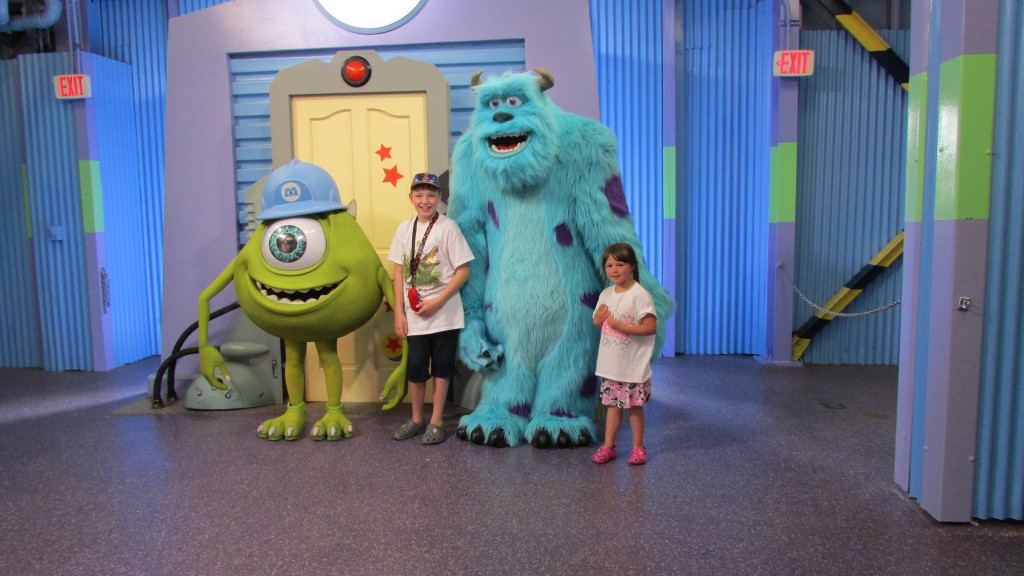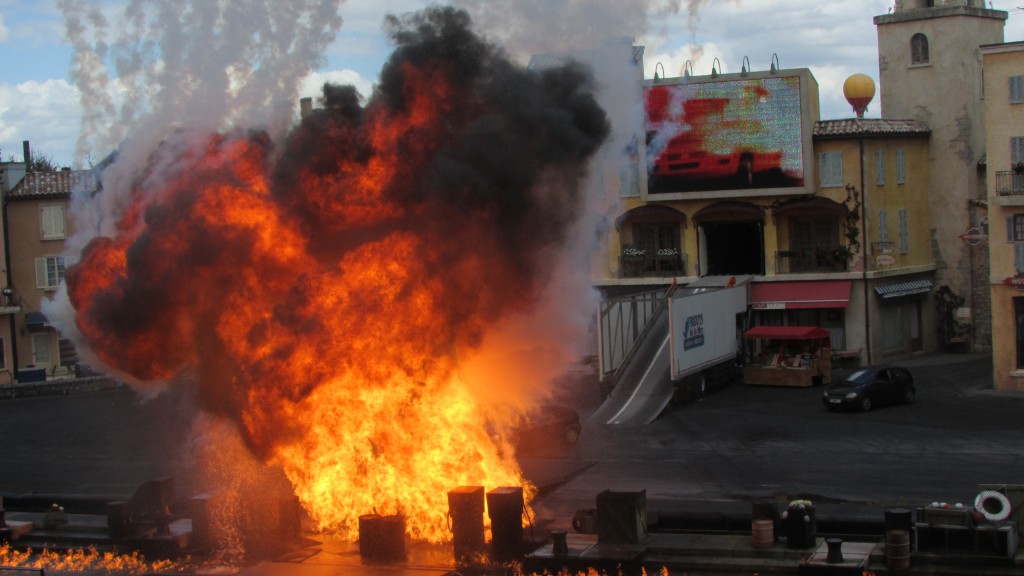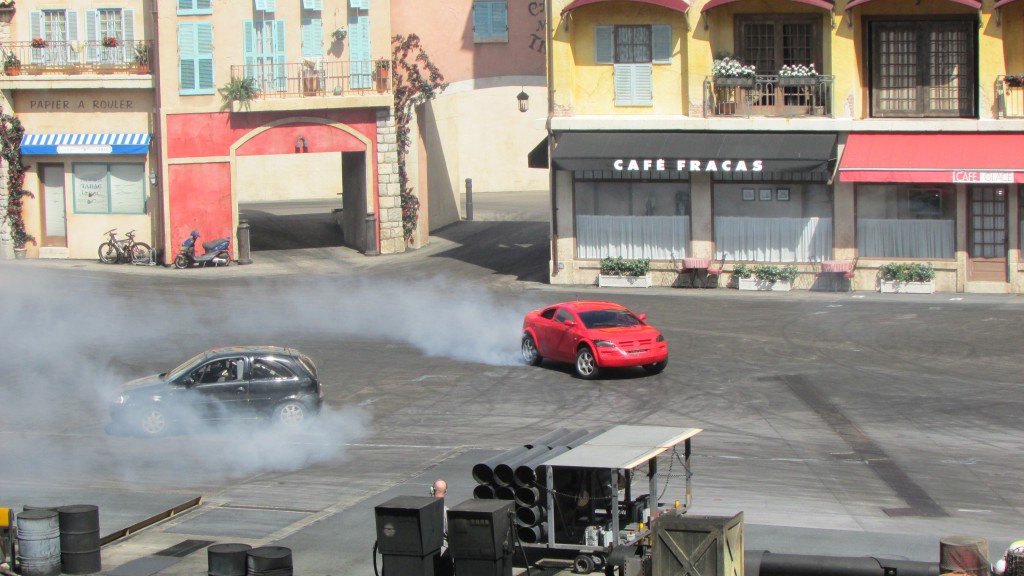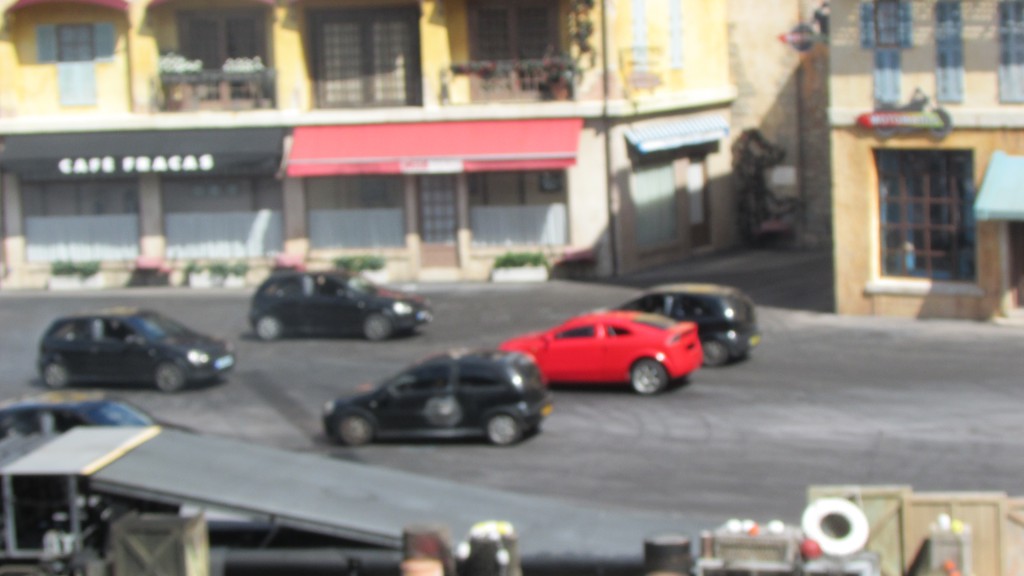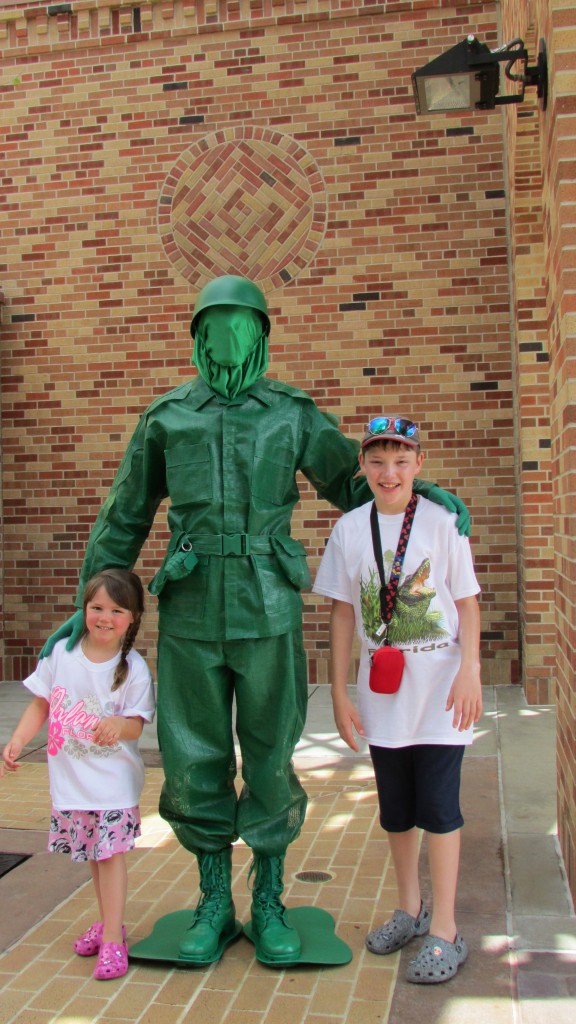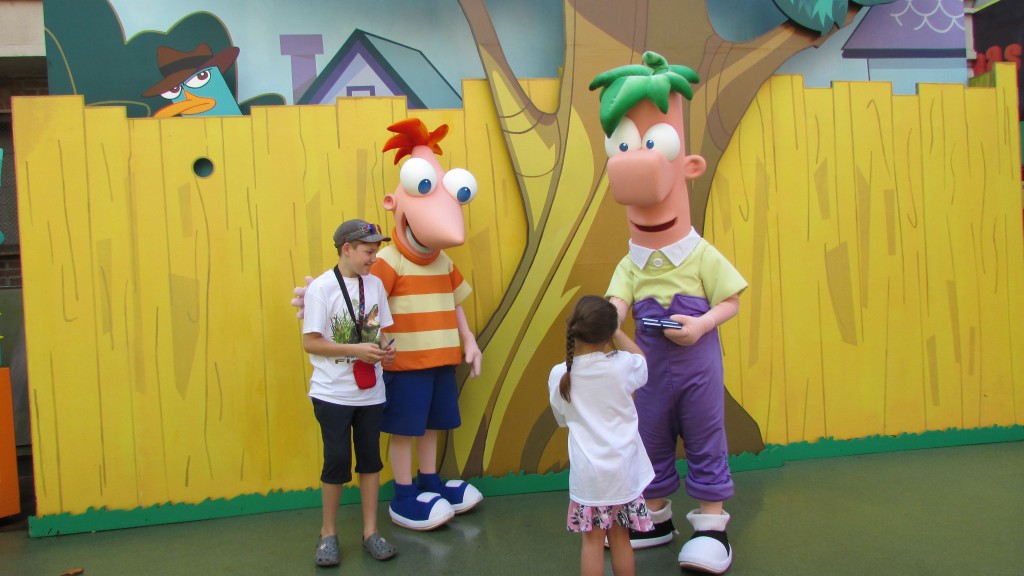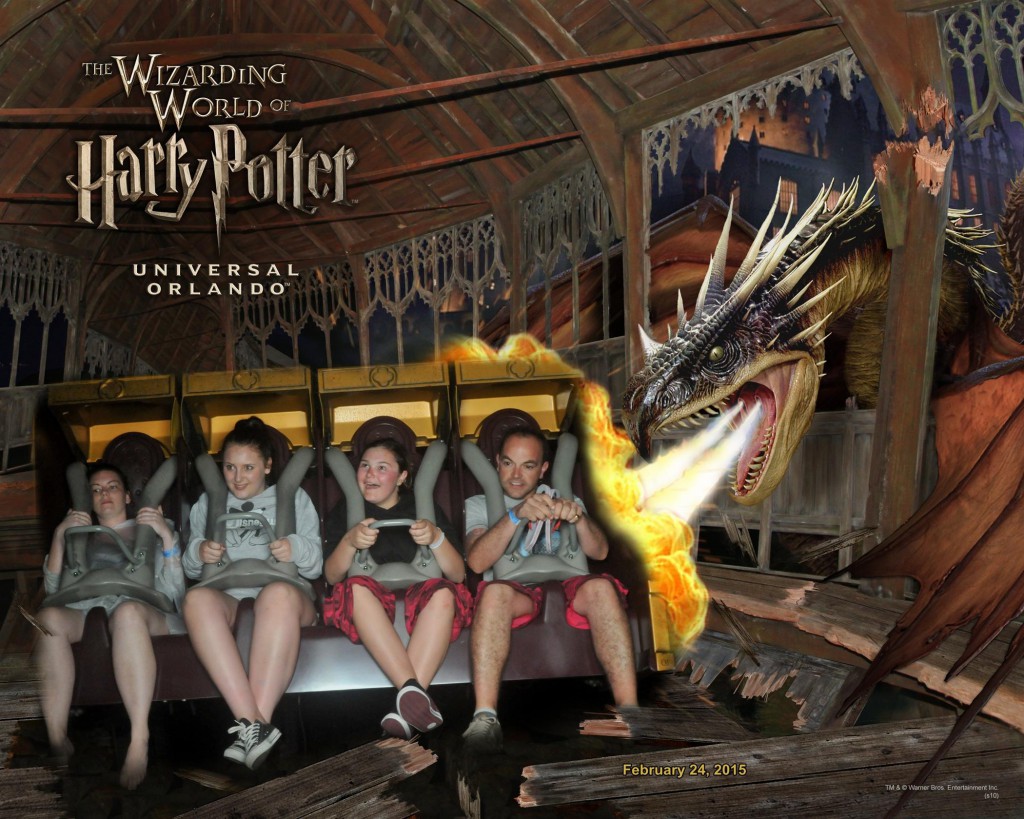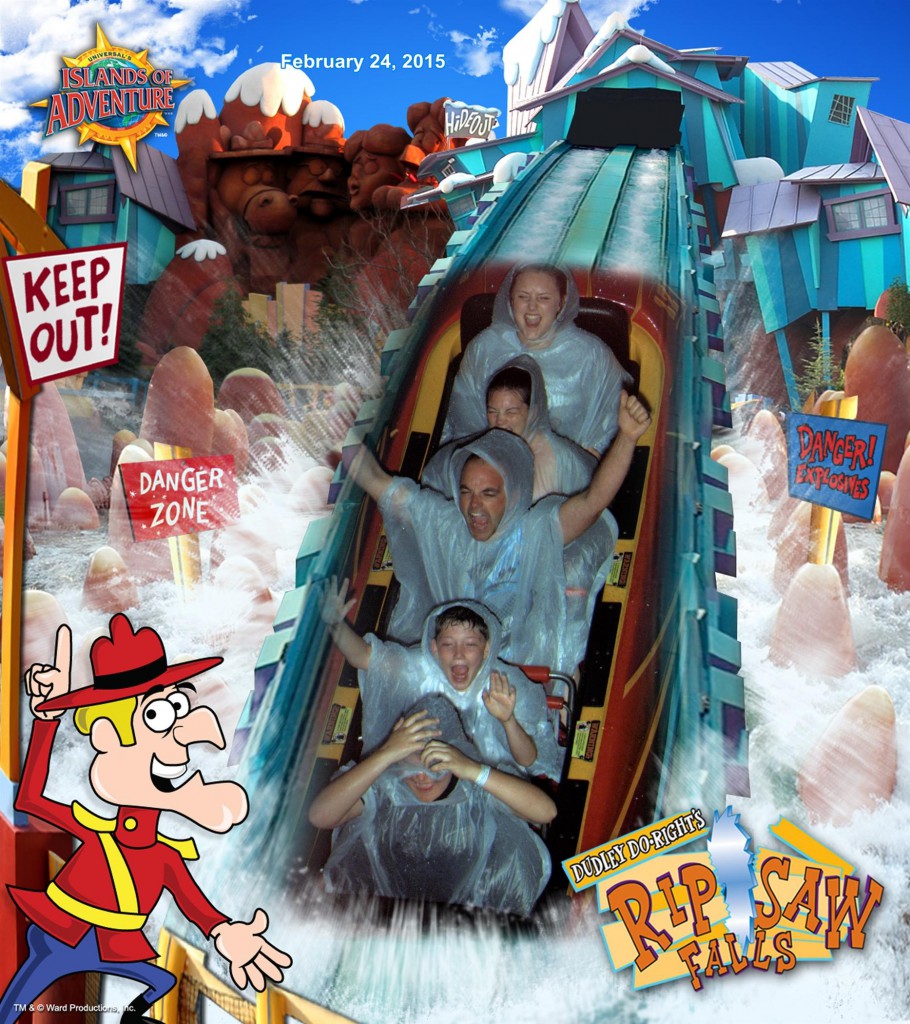 There were shows to go and watch too, Beauty and the Beast…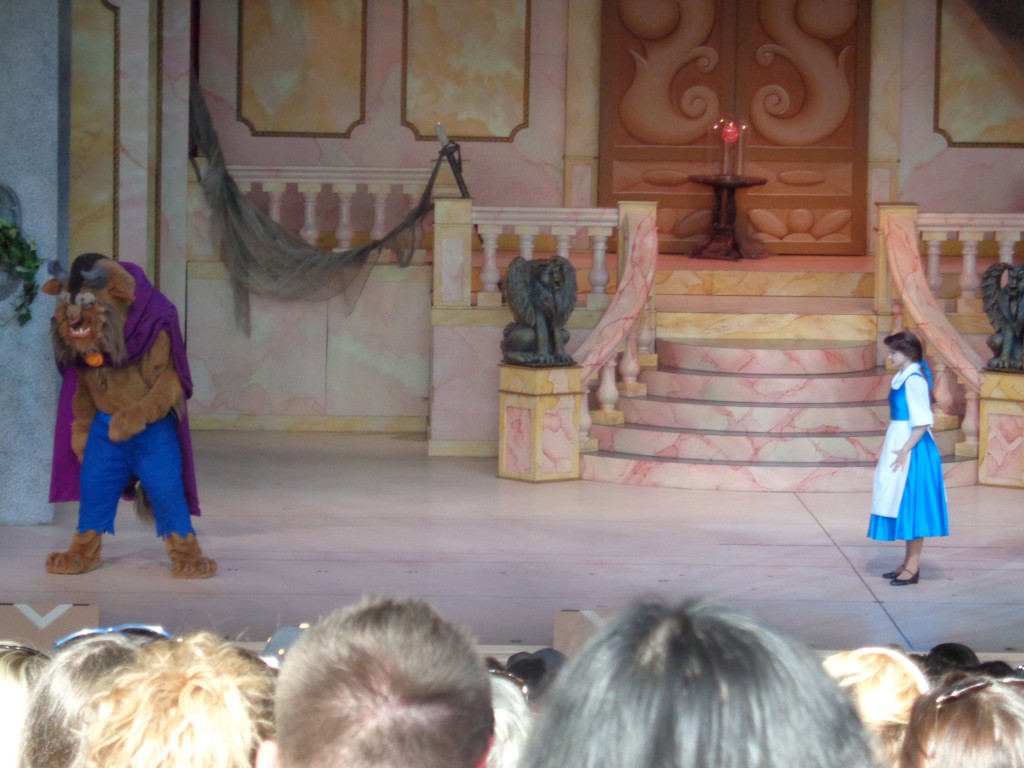 Indiana Jones…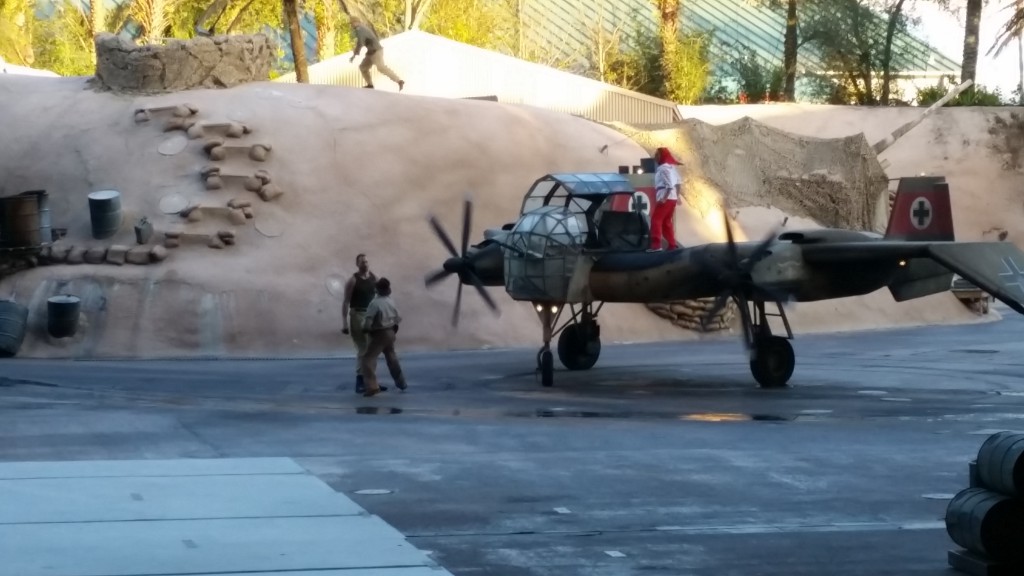 The Little Mermaid…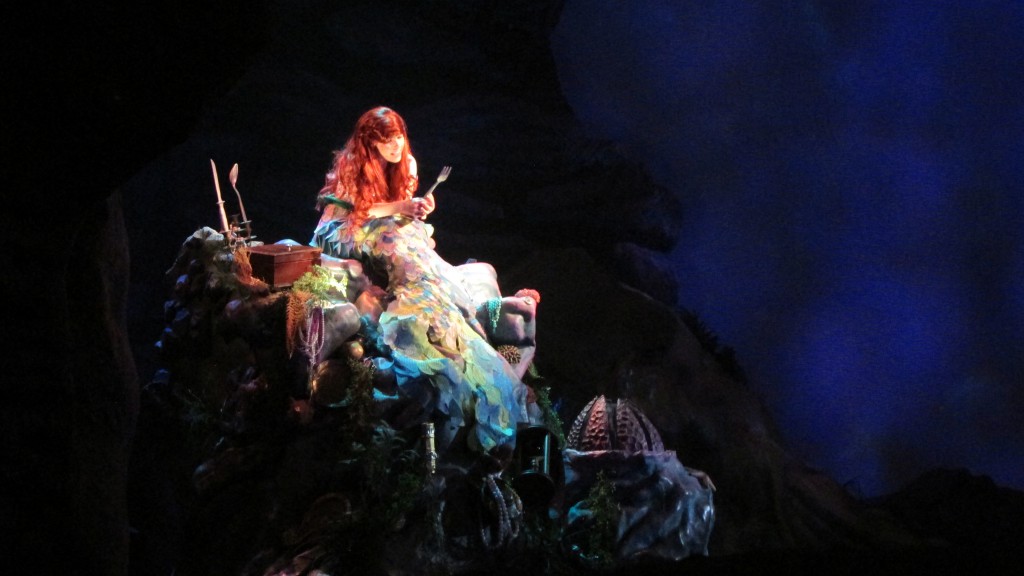 And of course…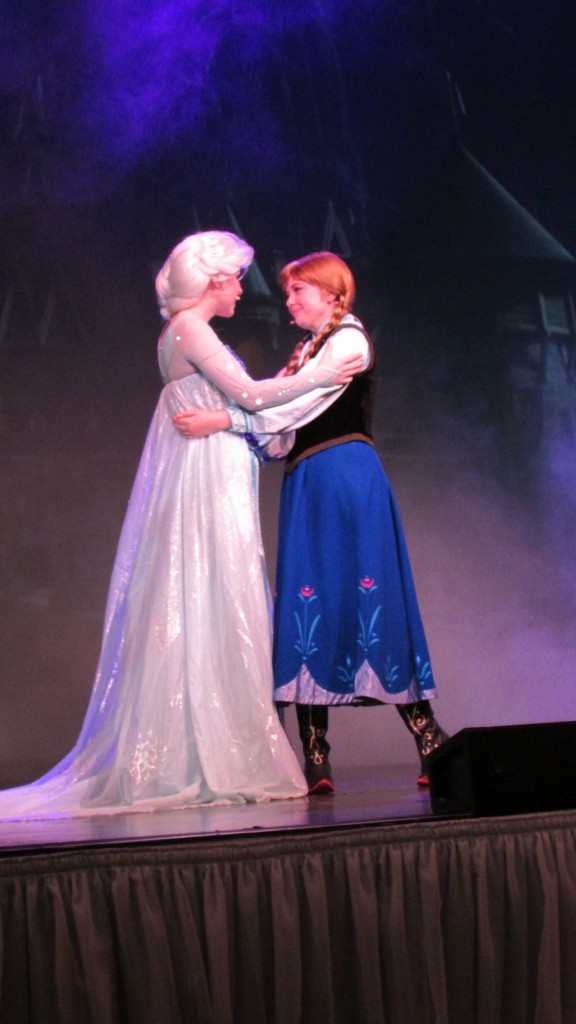 Frozen, and this show was EXCELLENT!
"Pickle" was singing her heart out which got her noticed by "Elsa" who waved at her.
Another really long day but the kids held out until after dinner to fall asleep. Next day was a chill out and wind down day at the world famous Daytona Beach.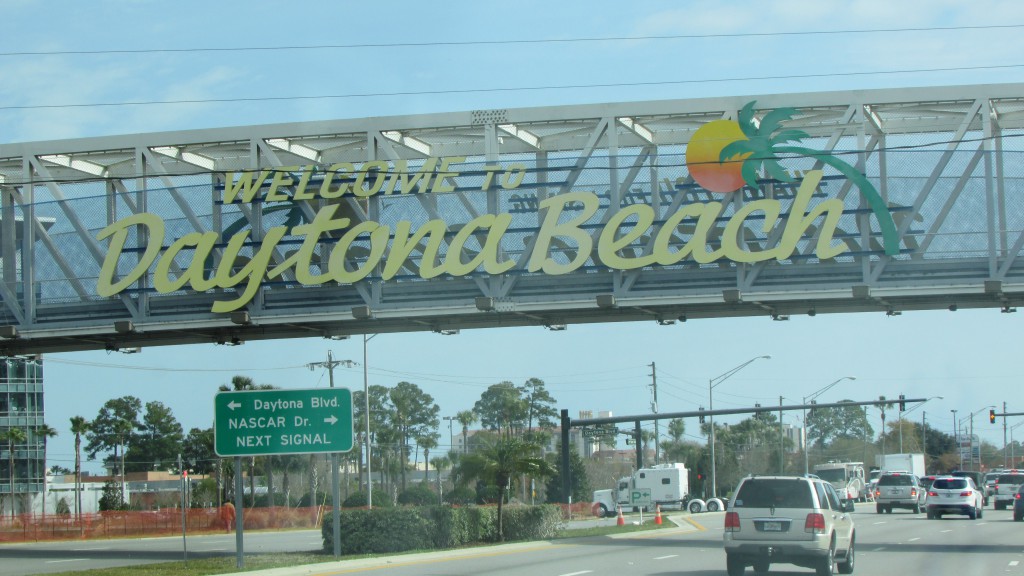 To be perfectly honest, this day was tits on a fish for me, I couldn't get down on to the beach and so to avoid being arrested for being a pervert watching over the sunbathers, I went for a roll round town leaving the rest to enjoy the sun.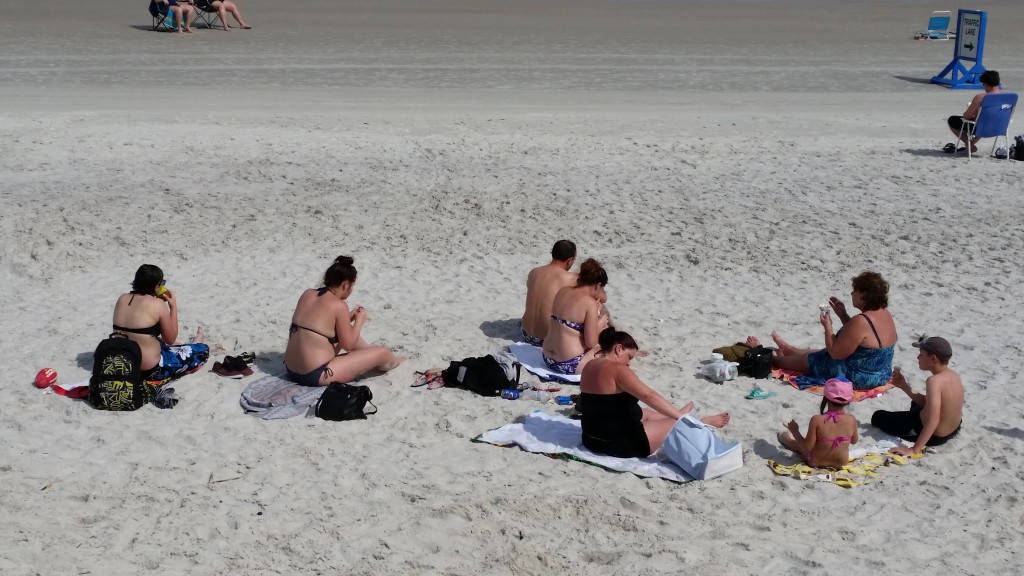 You are allowed to drive along and park on the beach…if the tide is out…which it wasn't when we got there.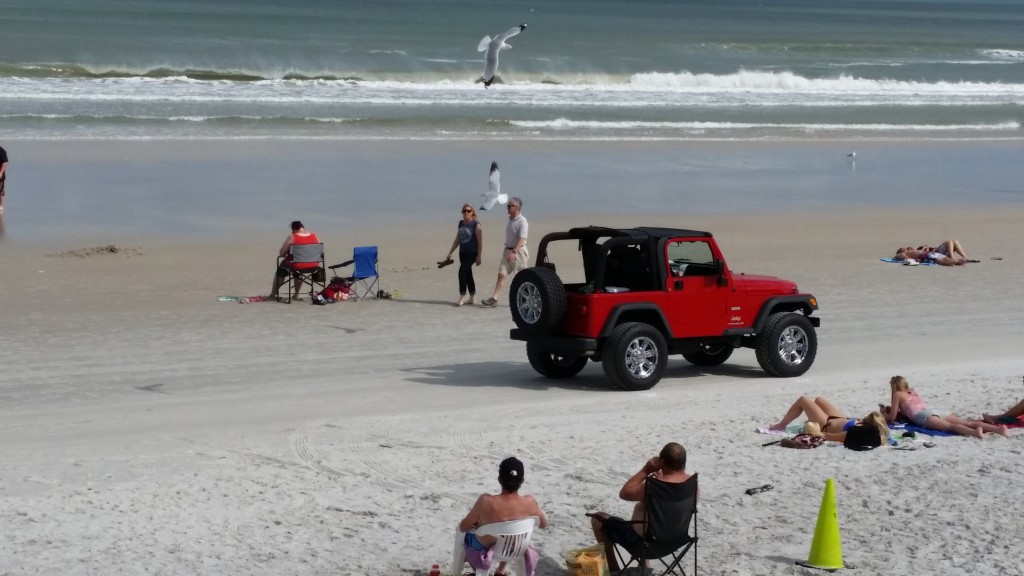 Not much else to say really as it was just a lazy day for the "walkers". The next day though was my Daughters Birthday and so it was back to it at the park that she had chosen for the day…Universal Studios.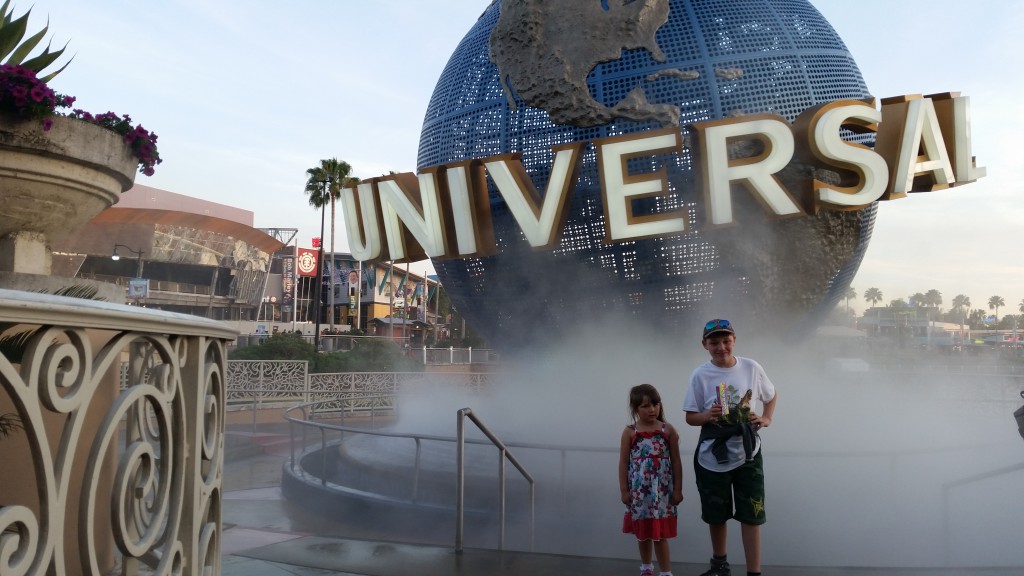 Outside of the main gates were two guys who were selling "express" passes. Essentially it was the equivalent of the Disney "Fast Pass" which meant you could jump the queues. They were not cheap believe me but it would mean that we could do the rides and then come back to meet characters and watch shows on the second day. It was also advertised on the board next to them that you would also get a personal guide. This was great as it would eliminate the likelihood of getting lost and would ensure the fastest way to the rides, we did ask that if we bought the tickets, as I would not be able to go on many of the rides would we be able to hand my ticket to another group member. They told us outright that this was not possible as the tickets were allocated and that they would be married to our fingerprints on the scanners that you use to get in to the parks. We therefore bought the tickets and entered the park, this was where we were told that the personal guide had to be pre booked (which we clearly could not do now) and that the personal guide would therefore be a paper map. Furthermore when we asked where we would get the fingerprint scanning done we were told that the tickets are not biometrically paired. NOT A HAPPY BLOKE. I felt I had been grossly mis-sold the tickets but as there was nothing we could do we cracked on with the day. First ride, Transformers which was fantastic.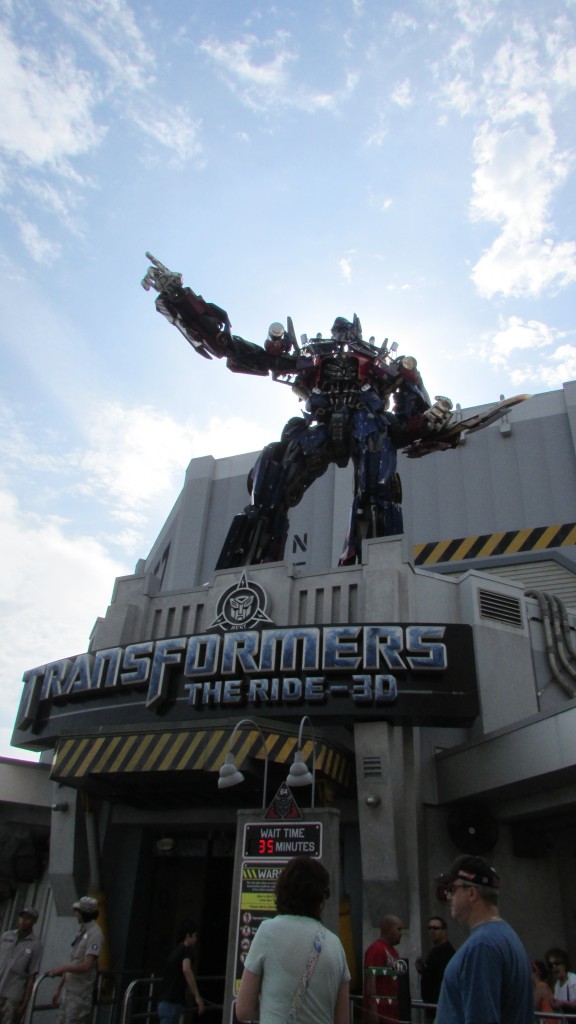 The buildings and shops are great.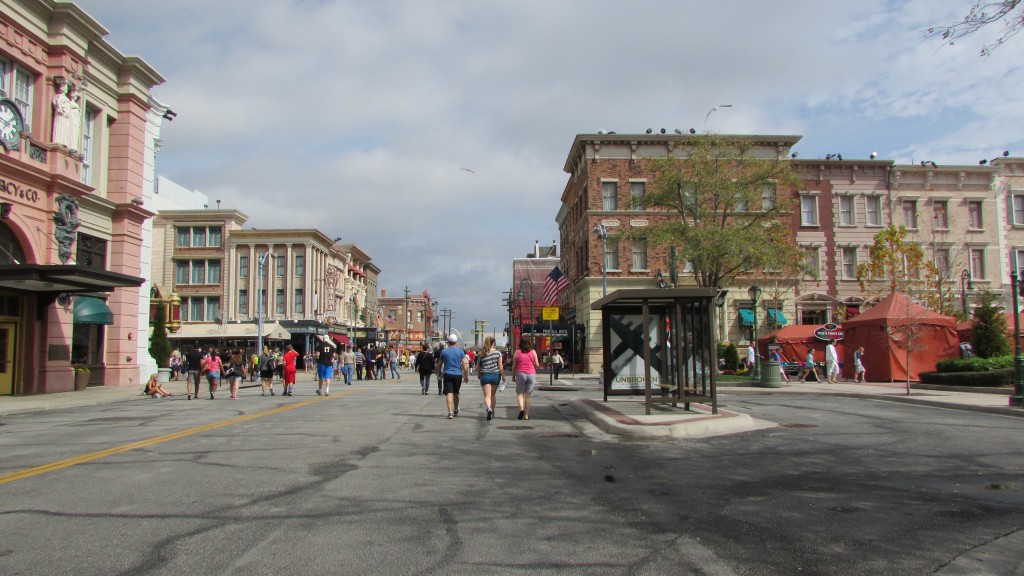 We "volunteered" my Brother in Law for a part in the Disaster movie much to his delight.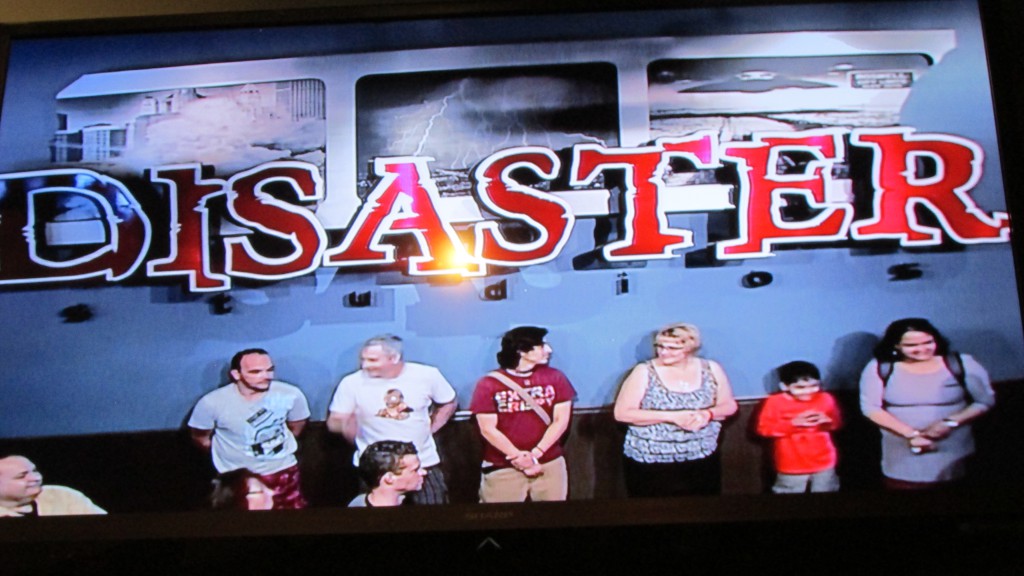 We visited the world of Harry Potter which was an amazing place. You have to go on a train journey to get there, but it is no ordinary journey. The windows are film screens and there is lots that goes on for you to watch. It was very clever.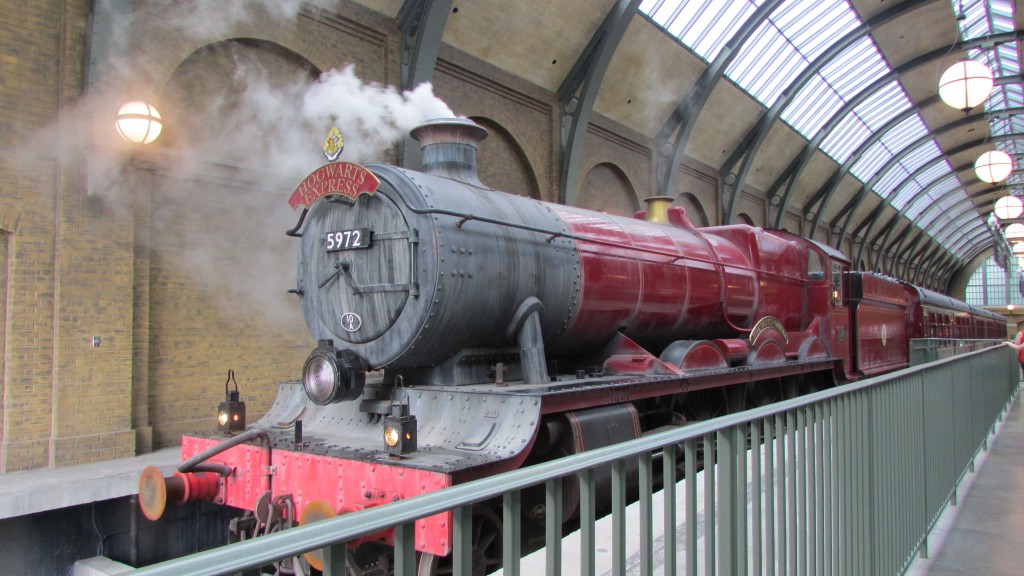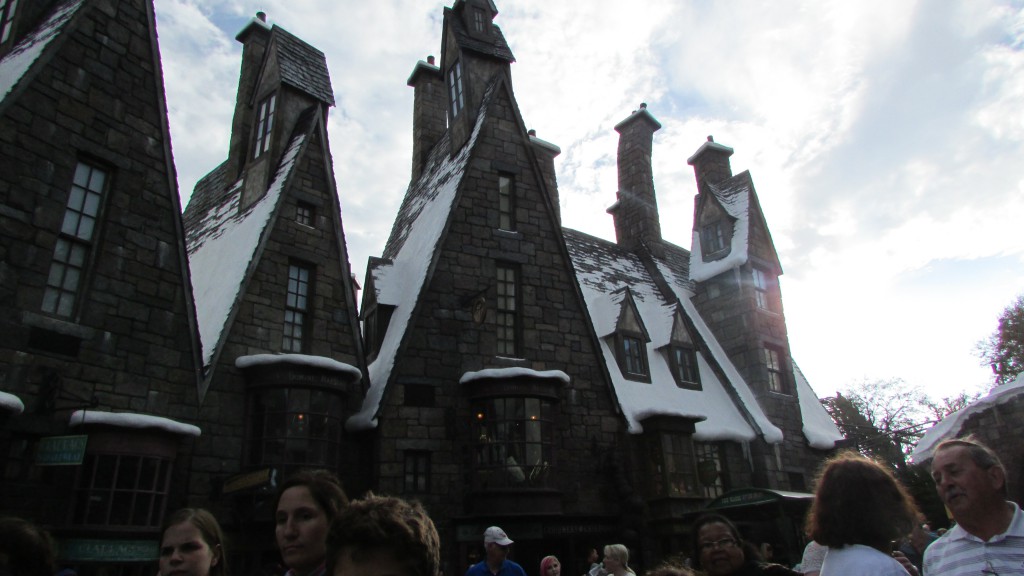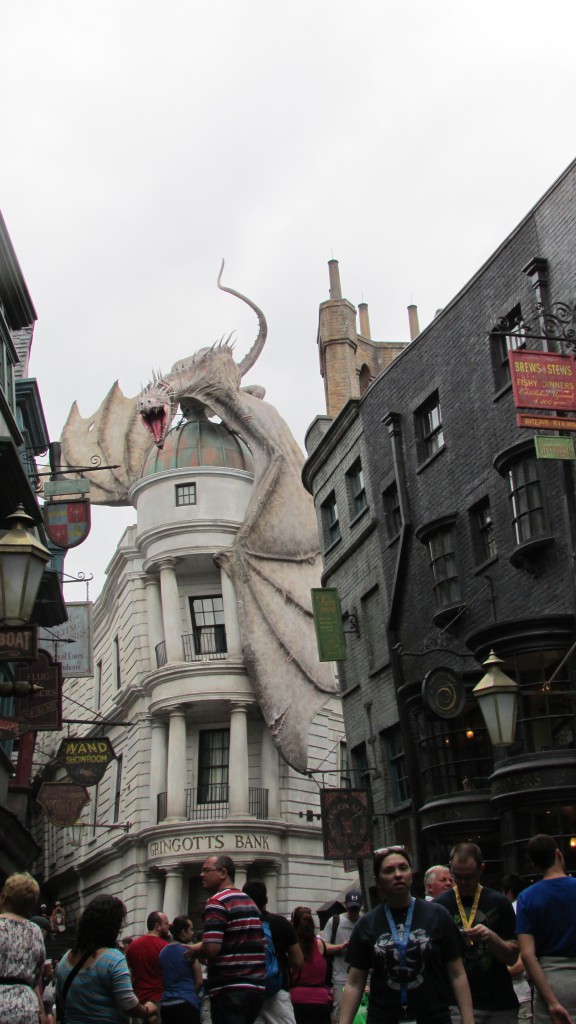 Everywhere was breathtaking with so many things going on in the shop windows due to the "magic", and many "wizards" walking around for visitors to talk to and interact with.
Another area was Springfield.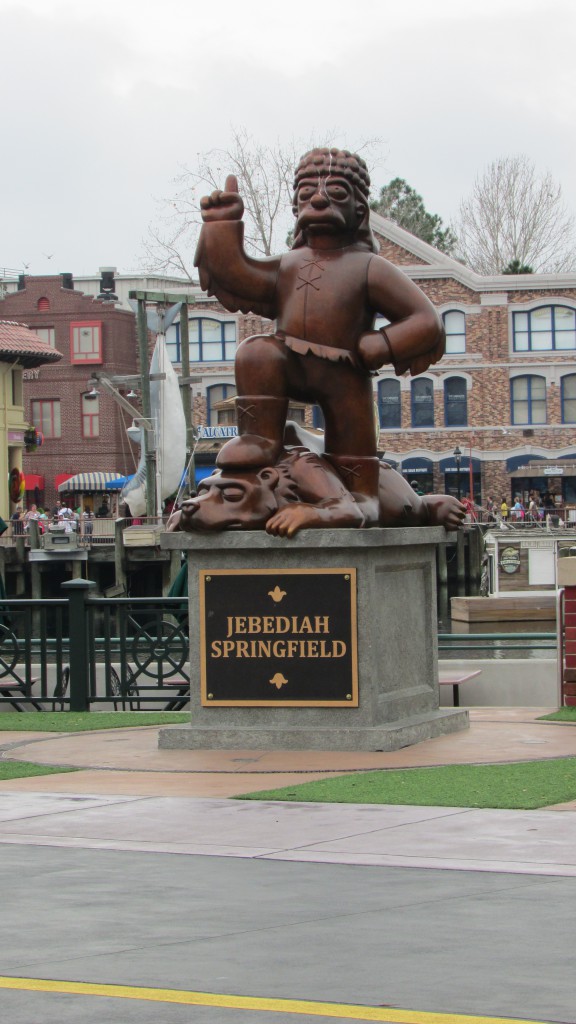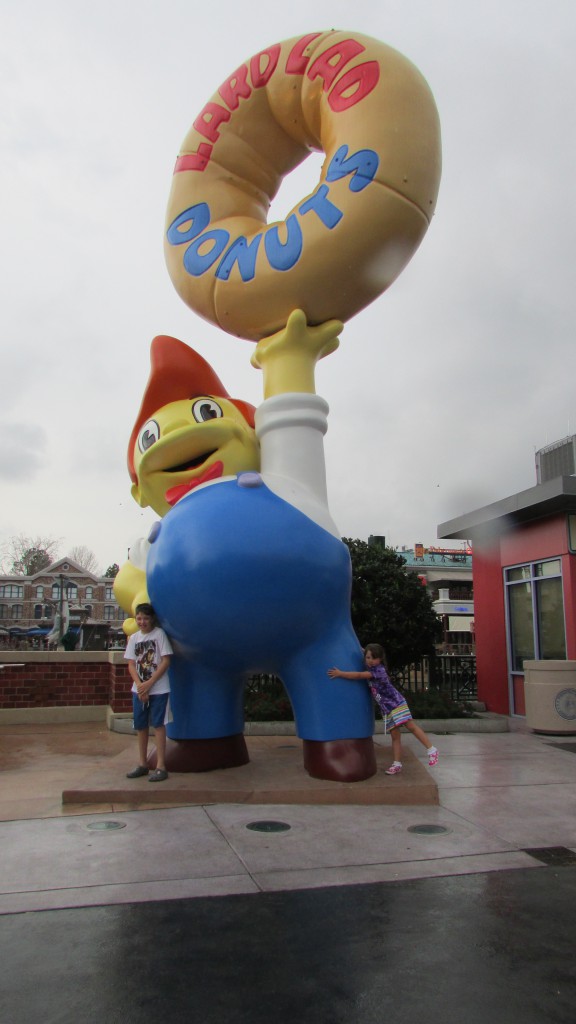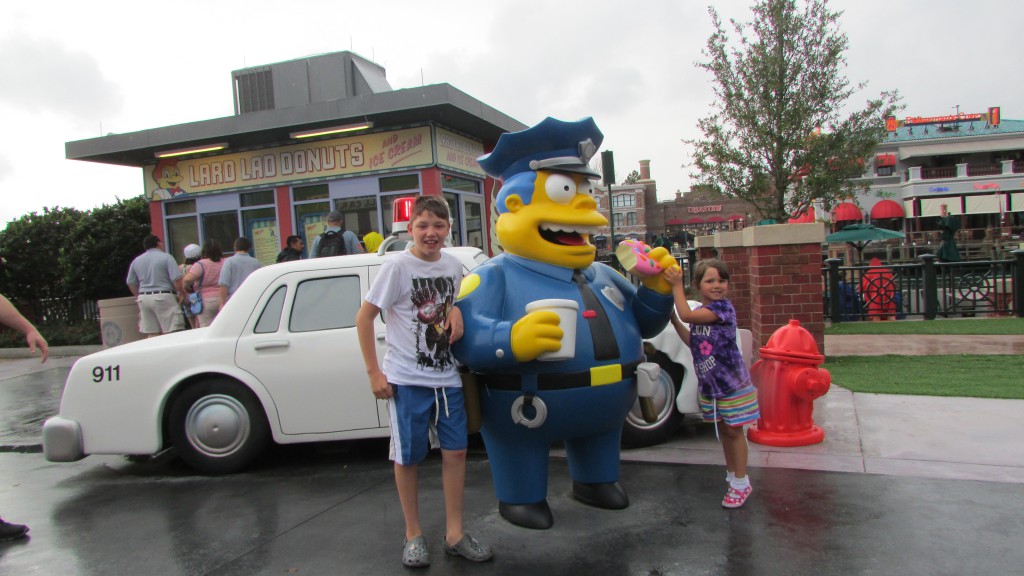 As we were leaving the park we were asked to partake in a survey about the park and our experiences which I gladly did. It was this Gentleman that informed me that as a disabled person, I would have been given a card which would mean that any queue longer than 30 minutes would result in my being given a time to return to the ride meaning I did not have to queue. With this knowledge I was now certain that the guy who had sold me the "express" ticket did so knowing that I would not have needed to buy one and so I would be talking to the customer services desk first thing in the morning.
Our second day at the Universal Studios began with my visiting the customer services desk and expressing my unhappinesss at being sold the tickets the previous day when there was no need as I could and should have been directed to the customer services due to my disability. At this point I should say that I remembered sometime after the day in the park that I had been told about going to customer services at each park because I was disabled but I had forgotten (no surprise there). In any case, I was polite to the lady on the desk and simply asked if the staff would know that I would have been helped by the customer services due to my disability to which she answered yes. With no need for arguing or shouting she immediately appologised for the inconvenience, took some details of the guys who had sold us the tickets and told me that she would ensure that they were spoken to about the importance of telling disabled people to go to the customer service desk to obtain a card rather than push for the sale of the tickets as the families are not separated from the person with the disability, with another appology she took my card and refunded the purchase which I thought was really good of her. Customer services relations at Universal Studios…very helpful, friendly and fair. Well done.
Having squared this away we followed our plan of watching shows and meeting characters. My Son was chosen to be in charge of the "rain" on the "Fear Factor" show…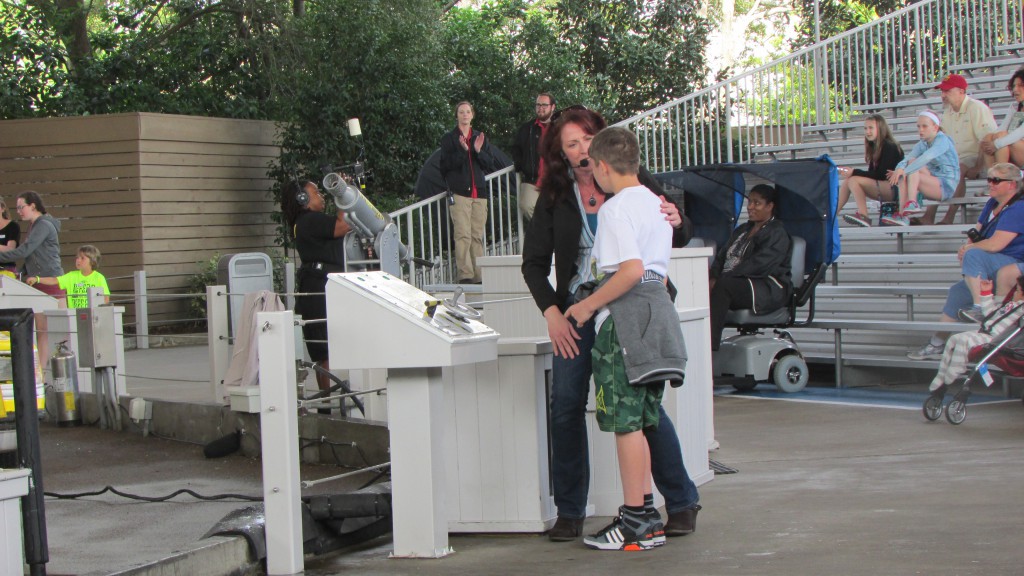 …which hindered the two contestants as they were suspended 40+ feet in the air in two cars as they try to release three flags from the front of it.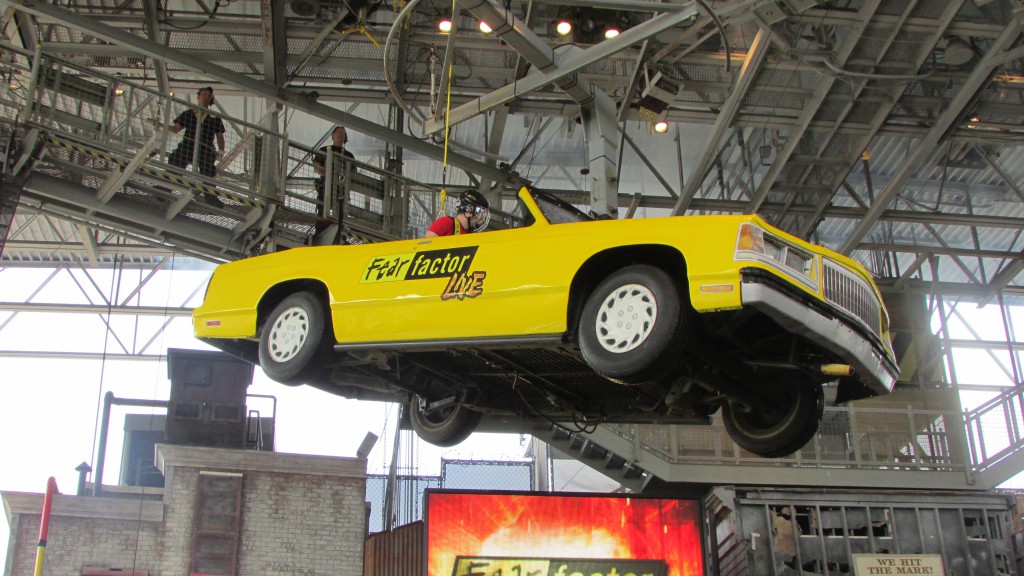 This was a really good live show which also saw two men do a "drinking challenge", suffice is to say that neither of them finished the concution and both threw up, classic! Another show which my Daughter really wanted to see was Beetlejuice. The guy playing the Beetlejuice character was spot on but the show itself wasn't all that. The clue should have been in the title when it said "Mash Up". It was a load of characters singing various songs which was a little dissappointing for my Daughter but we watched it to the end. After all, the performers spent the time to do the show and it would have been really rude to leave part way through.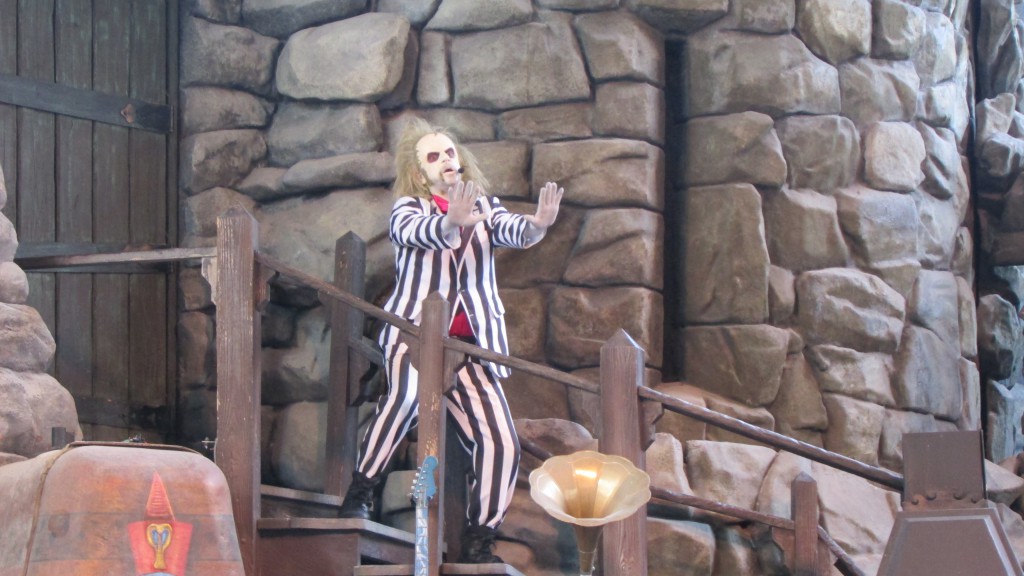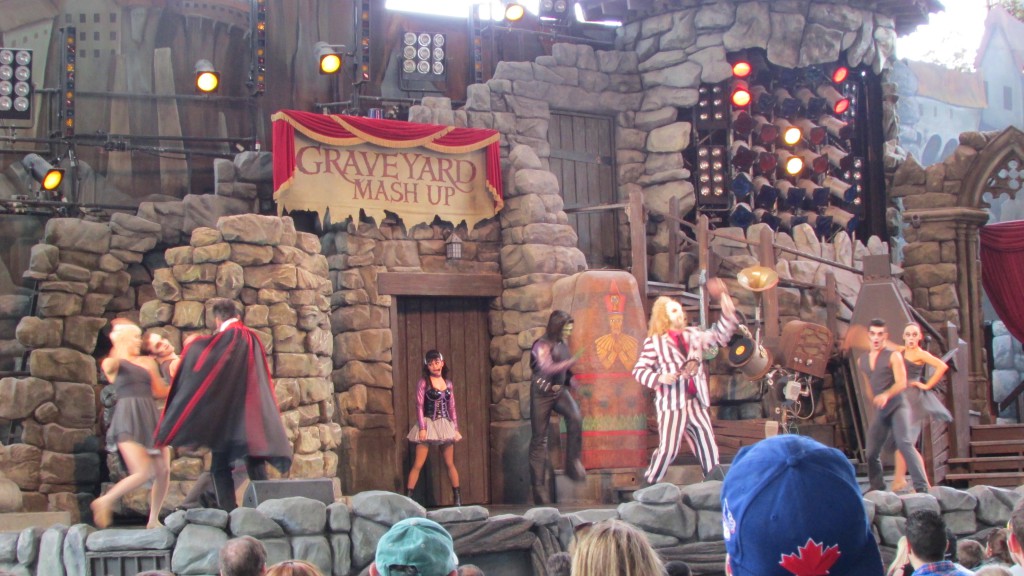 The next day we went to Epcot which was a clever park, from walking through different countries to interesting futuristic rides. A full day out though I will say that it is maybe not to everyones liking. If I were to return to Disney World I don't think I would return to Epcot as I would like to spend more time in other areas.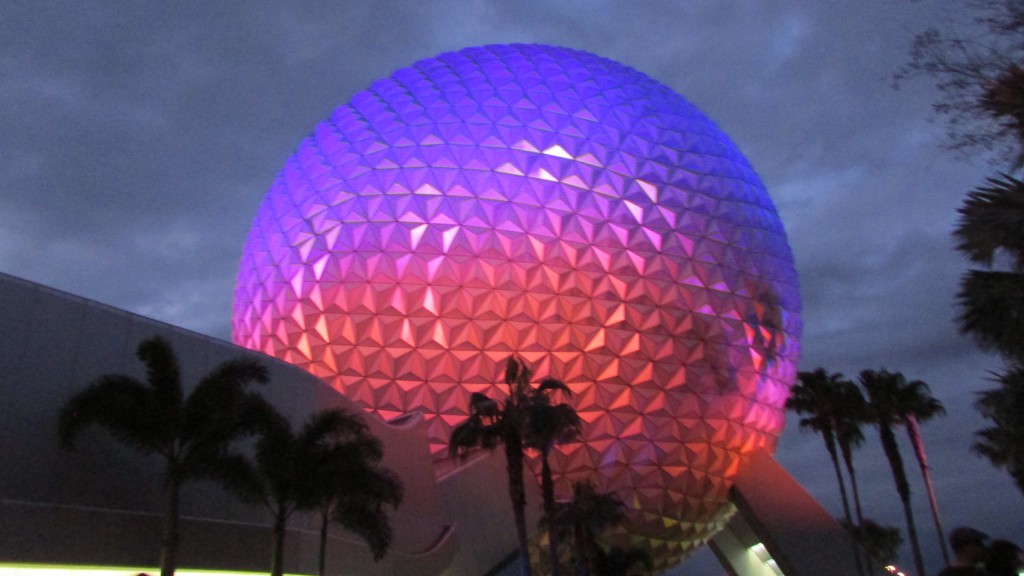 Friday daytime we returned to Sea World as we had not managed to see all of it, most importantly though we had not seen the Killer Whales.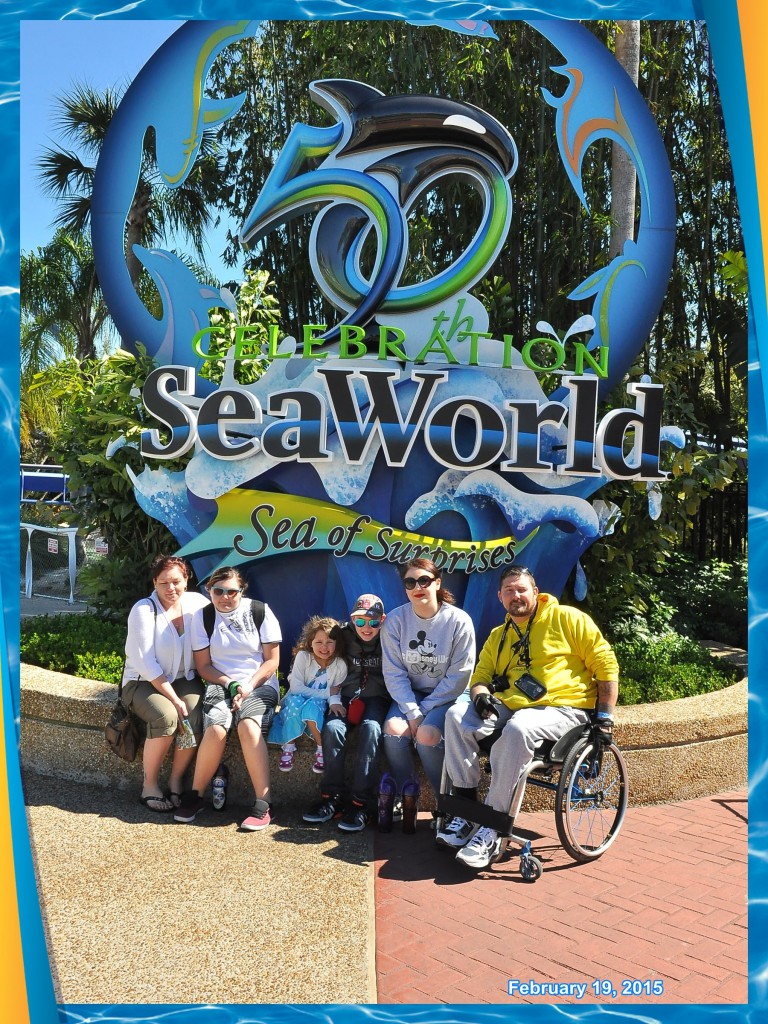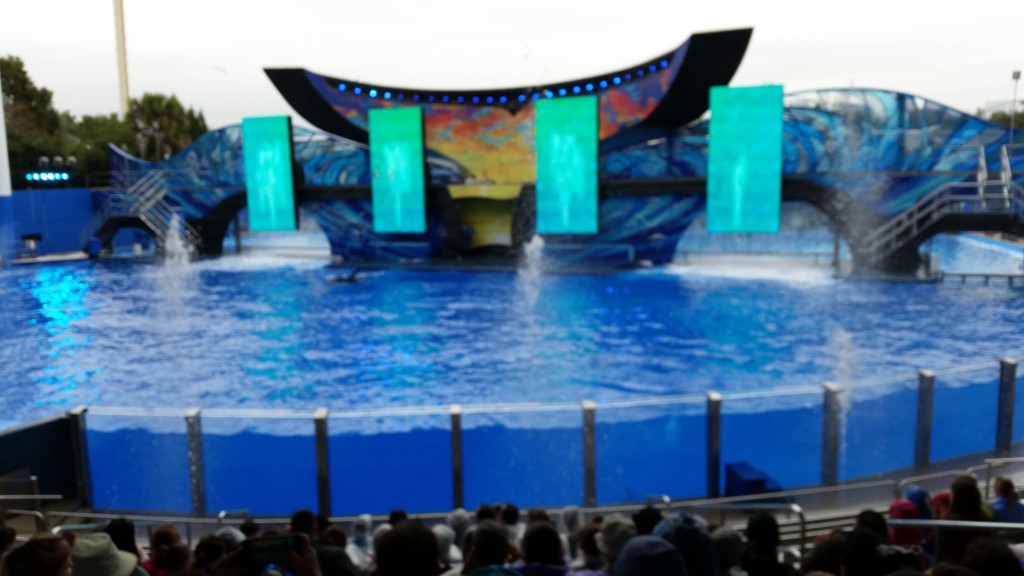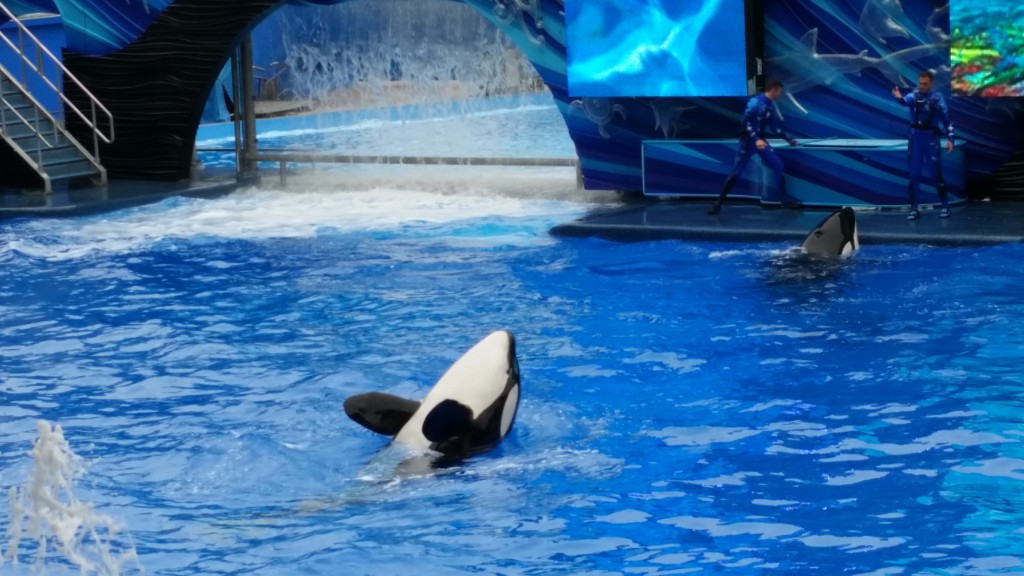 As a final once in a lifetime treat we treated the kids to a personal encounter with Dolphins.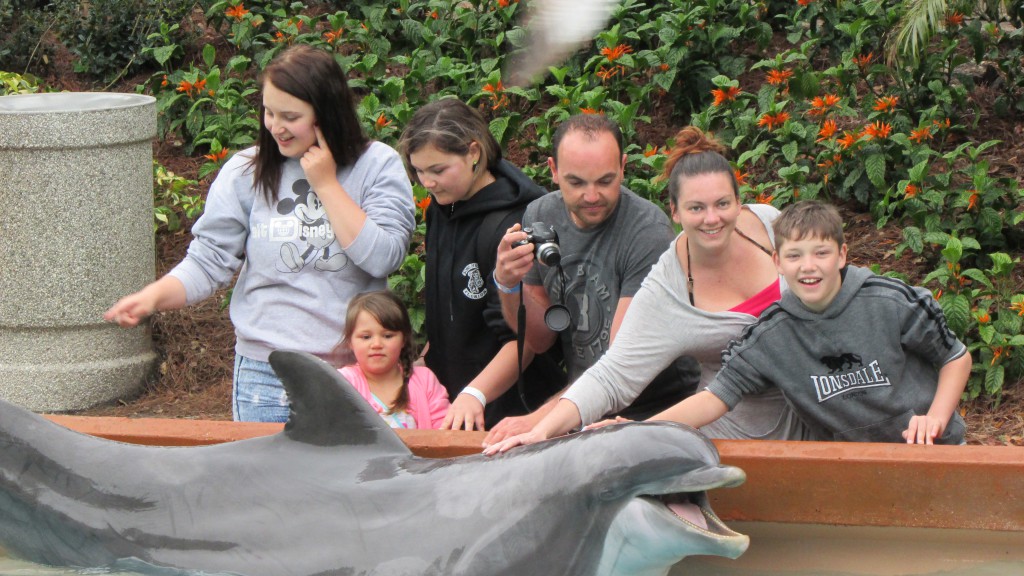 Friday night saw us return to "Old Town" for the muscle car cruise. There were again some beautiful cars here, if cars `'aint yer thang` then scroll down because I have a few pictures.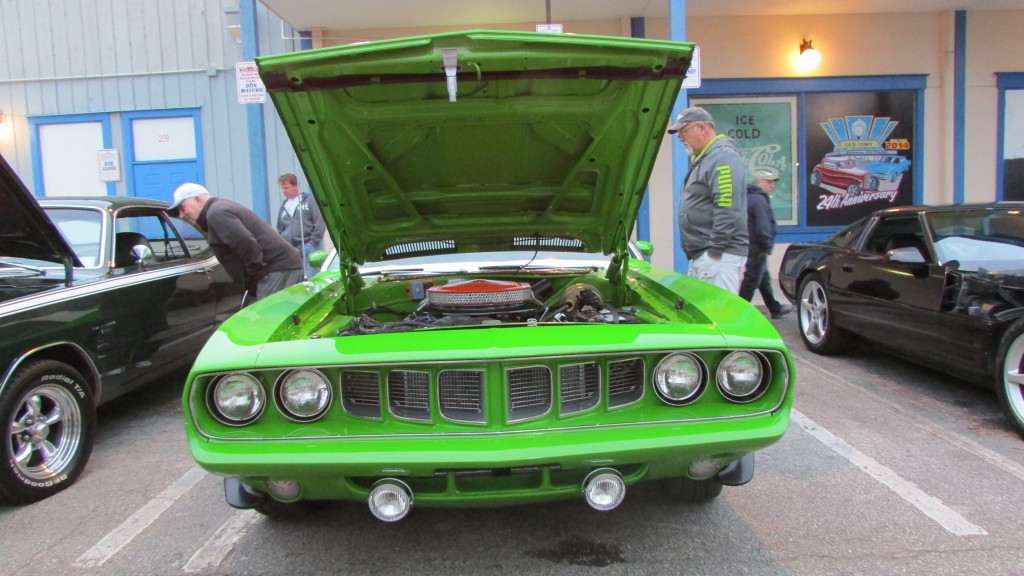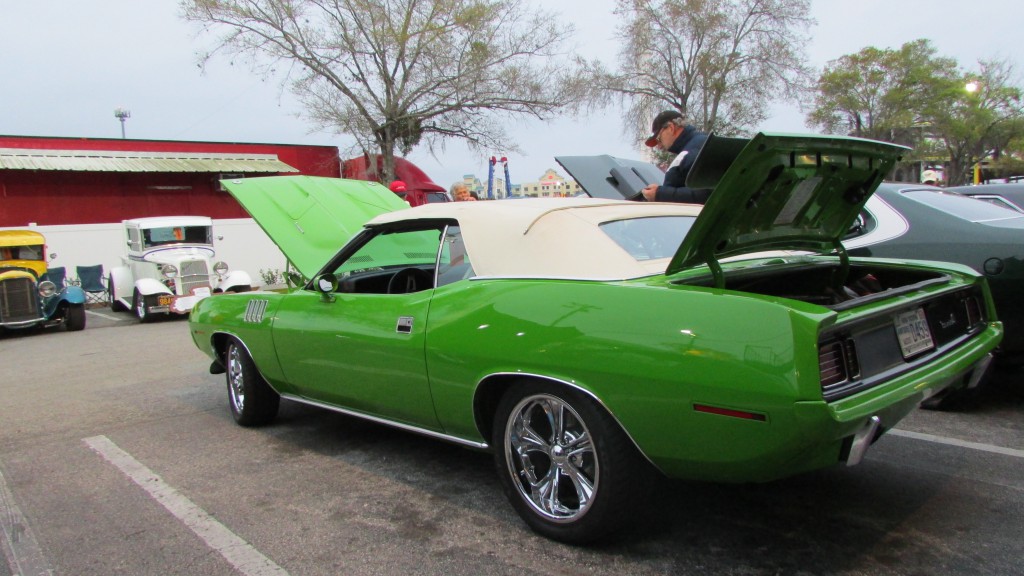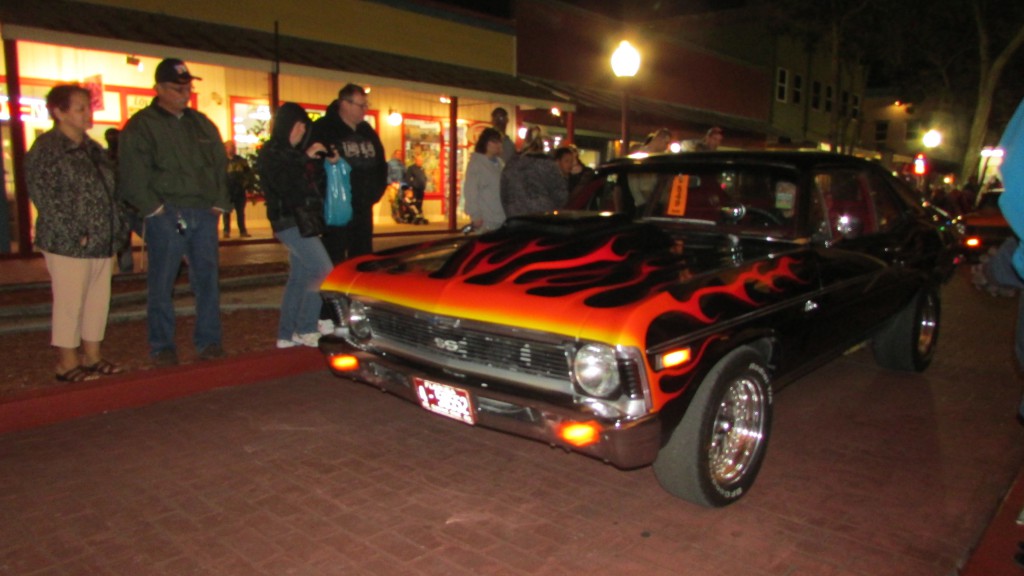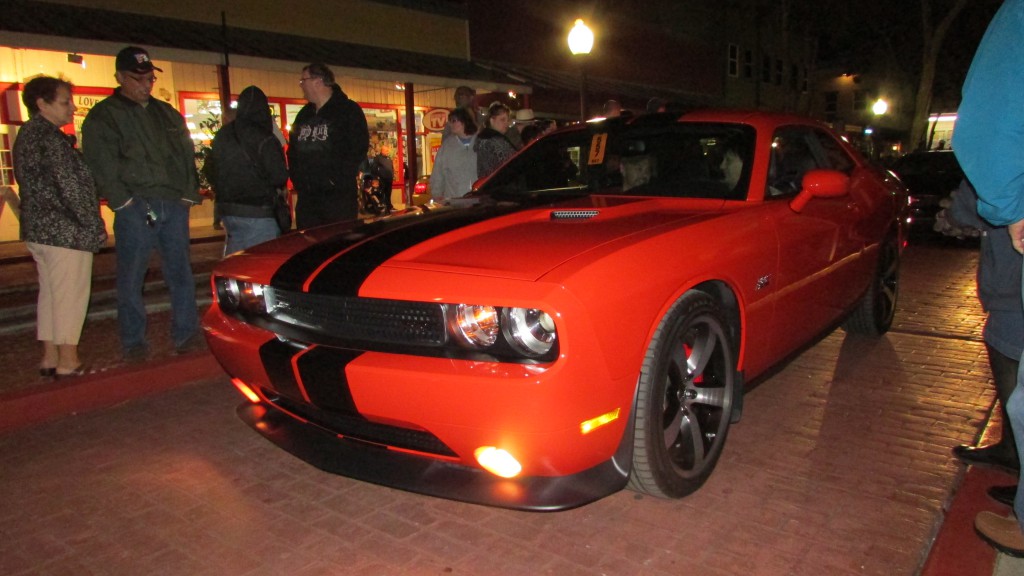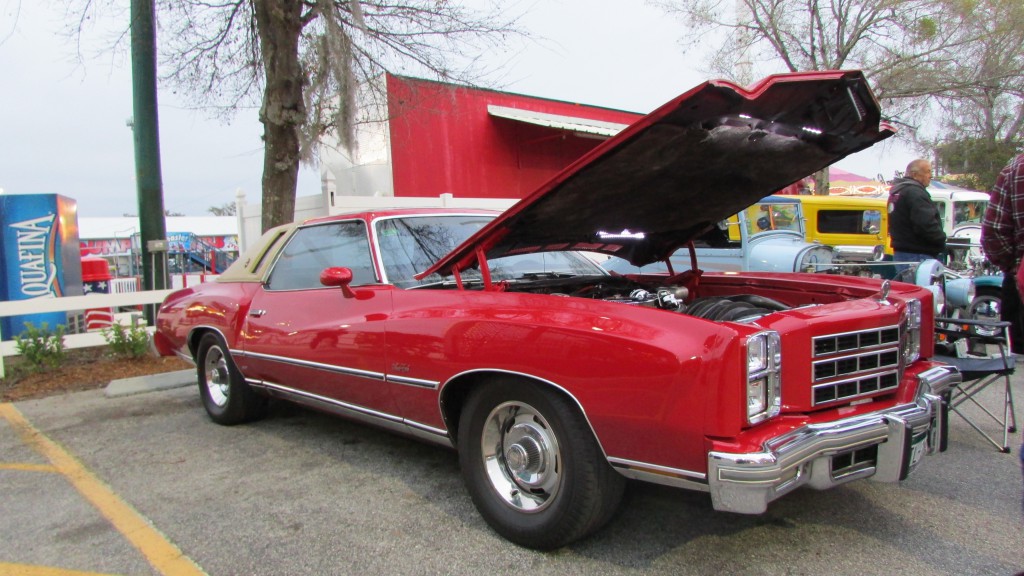 As it was the last time we would be going to "Old Town", we took time to walk around the shops and buy some gifts. One shop which was selling die cast model cars (of which we came away with 5 or 6), had the best counter in the world…ever.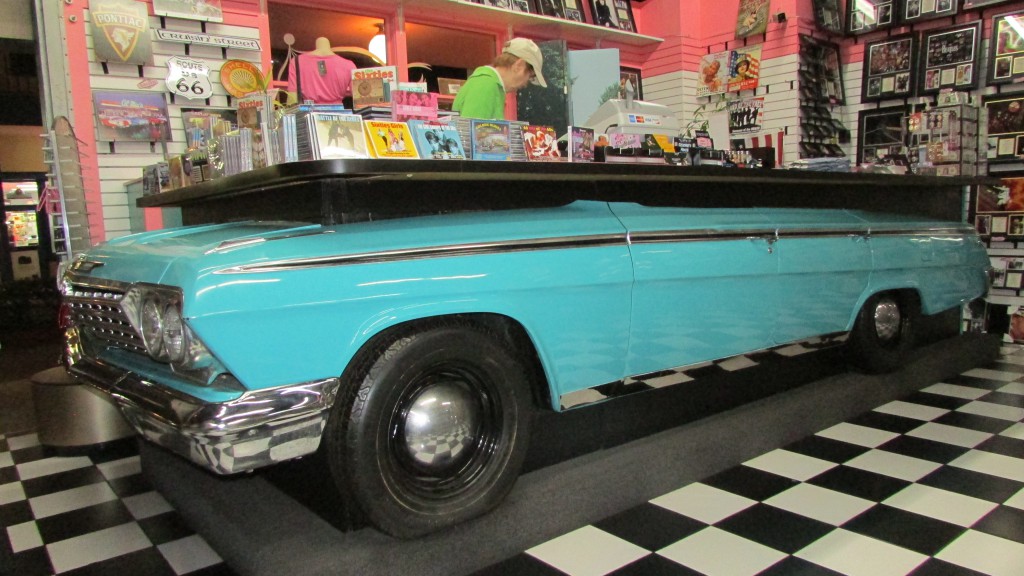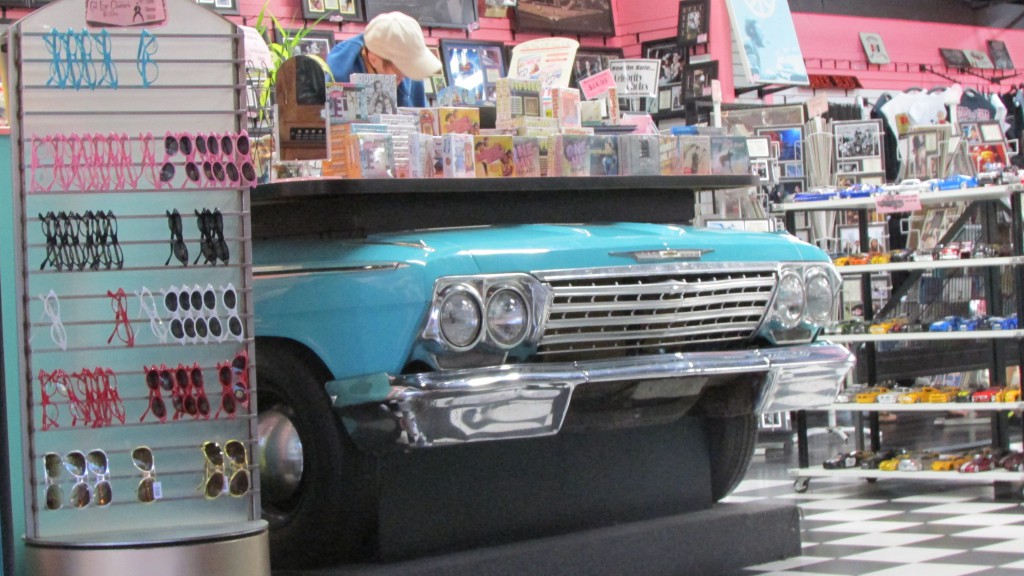 On Saturday, our final day, we went to Busch Gardens which has some of the best and biggest roller coasters, unfortunately it was hammering down with rain and so they closed all of the rides due to the risk of injury to the bare skin as the rain hits it whilst you travell at high speeds on the rides. We stuck around until after lunch time to see if it would let up but it didn't and so we went back to the hotel and did the packing.
The holiday was a well deserved one for all of the shit that we've had to deal with since my accident, it was hard work for me and for some of the days, for my Wife too as my wrists packed up meaning I couldn't even dress myself, but a holiday it was. Thanks to Tom for lifting me in to the bus and for helping to get me off of the floor when I fell out of my chair, also for assisting in getting me onto and off of some of the rides. Thanks to my Wife for dressing me and helping with the crap days. Thanks to the British Airways staff who really did make the boarding, travelling and disembarking pretty much hassle free. Finally, thanks to the lady from www.ocean-florida.co.uk/  who managed to organise the flights, vehicle rental and hotel rooms very last minute.
It has been a long entry this time so if you have got this far, thanks for reading.
Goodnight all.