The weather here has been a bit up and down to be fair. Sunday it rained but on Monday it was fine, until the night when it rained. Tuesday was fine but then thunder and hard rain in the night time but thankfully it is dry during the days with blue sky and the yellow burning thing in the sky. The tan isn't happening though so I need to sort that if I can. I have been working with Karl as I said previously. Karl has approximately 7% vision but a full on similar sense of humour to me which is making the days a hell of a lot of fun. On Tuesday evening I had a few drinks with a couple of the people out here on the dig, we were unfortunately drinking in the Sergeants Mess though where the drinks are a little cheaper than at a bar and when two double Southern Comforts cost me 2 Euros it was never going to end well. Be it the larger, SC or straight Jaegermeister that was to blame I have no idea but I woke up in my chair in the morning and consequently had to spend most of the day in bed. My legs and feet had swollen to the point that my shoes were busting, despite being two sizes too big to allow for swelling, my feet were actually pushing the sides and top of my shoes out as there was no room for how much my feet had swelled up. My legs were also swollen but because of the pain that I was in, my spasms were mental. So on Wednesday I did the sum total of nothing.
Today, Thursday, has been a good day on site though. I was again paired up with Karl on the sieving and finding where the banter between us both continued as if it had not yet had a break. He too was not on site yesterday as he had injured his foot and as a result was told to rest it but with both of us back, it meant that we could sieve once more and the able bodied could dig. Today we had some visitors though. The first was the Station Commander, a Group Captain which is the equivalent I think as a Colonel in the Army (sorry if that is wrong). He was accompanied by his Wife and two other family members I believe but I did not meet them so I am just guessing. He was very interested in talking to Karl and I and his Wife spent some time with us helping to look for the small pieces of mosaic. Next we had visits from BFBS Cyprus. Karl and I were interviewed for the radio by a lady called Charlie. She was lovely to talk to and loved the banter between Karl and I. I was interviewed for a short while and though I do say so myself  I was very well behaved but I didn't trust myself to not take opportunities that I know Karl would have deliberately left open for me to comment on and so I moved away whilst he was being interviewed.
Next we were approached by the lady with the video camera; she wanted to film us for a part of her report and also interviewed Karl. She recognised me from last year when I was interviewed and so there was not much point in interviewing me, again Karl and I were in full banter mode when she arrived and while we were chatting but I was confident that this time I would be able to control my mouth and refrain from saying anything….let's just say that I am glad they edit the piece before it goes on air although she did find us a tad funny. More interviews were held with other members of the Op Nightingale group before the media had to go off and edit their interviews ready for their programmes. Really lovely people who are keen to promote Op Nightingales work in Cyprus and who show a genuine interest when we are here. Tonight one of the group is going to cook tea for us all, we know not what he will be cooking but we are all looking forward to it. For now though I am sitting in the Sergeants Mess updating you on how things are moving along, and I am exercising by wheeling to and from the Mess and round the Air Station as much as I am able. I hope to get a link to the interviews which I'll put up on here if I can get them but for now I have a few pictures of how things are coming along.
Thursday morning at the Sergeants Mess for Breakfast.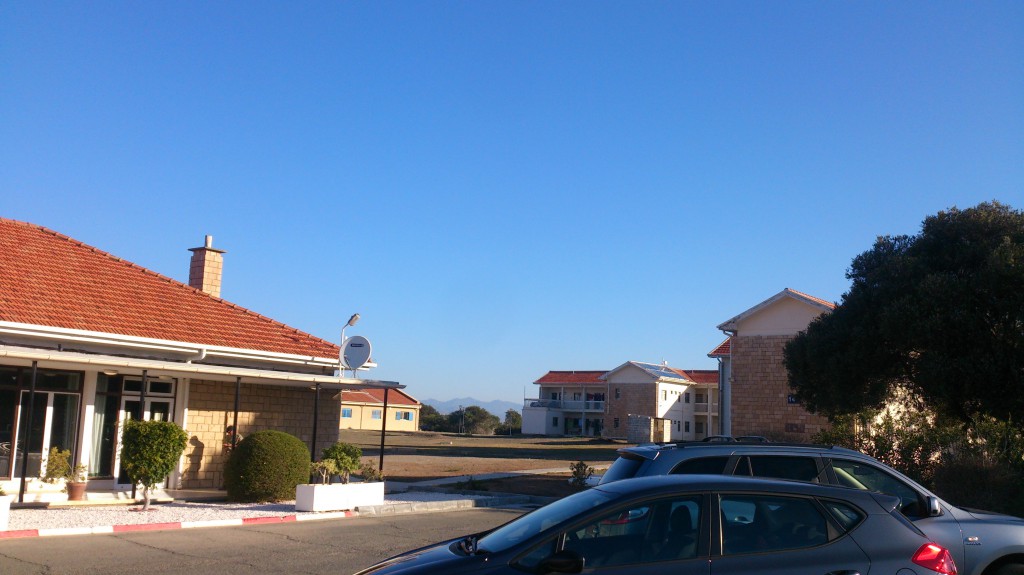 A section of earth removed now opens it up.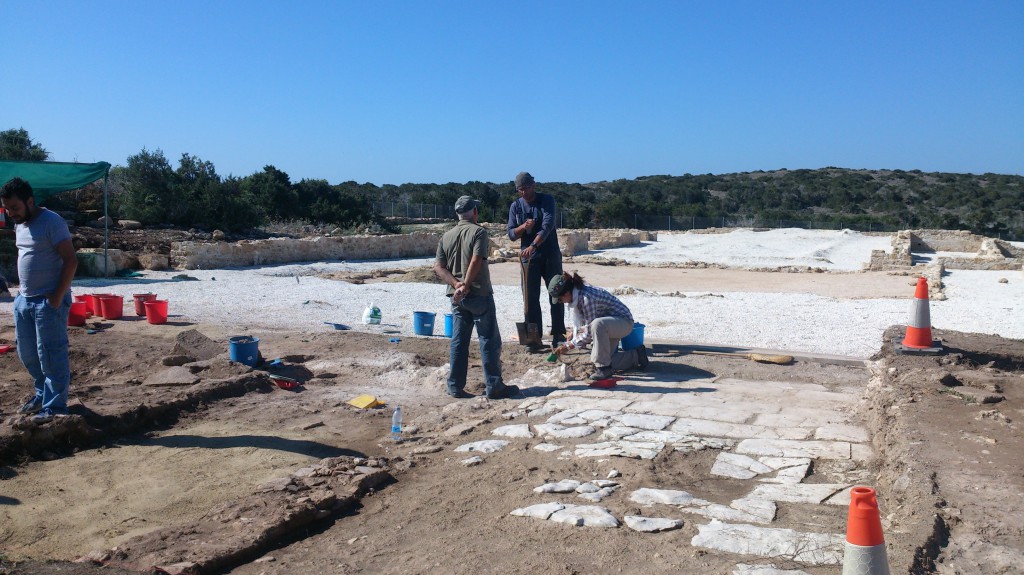 Clearing the surface where we think there may be a wall beneath.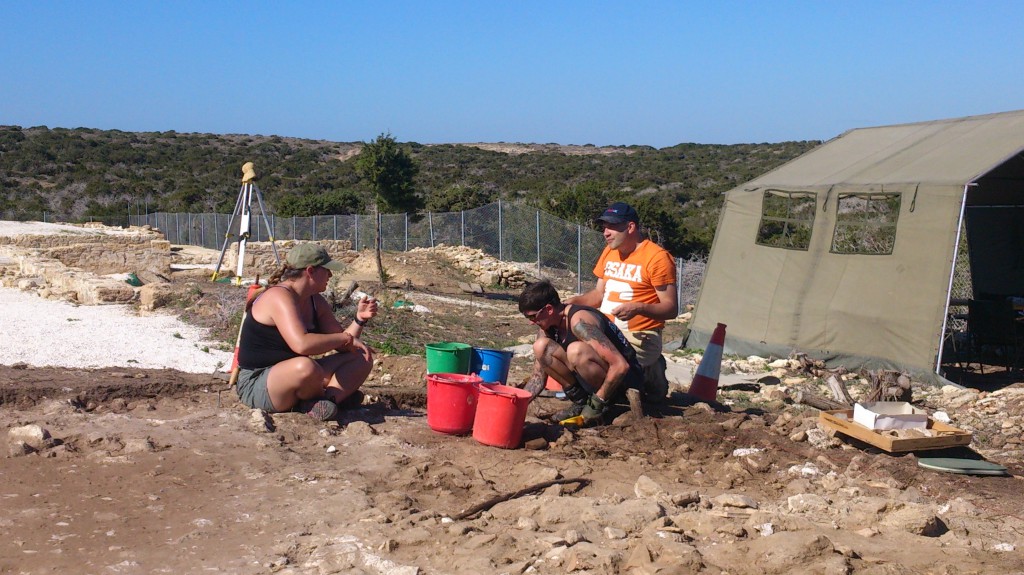 Filming the excavation works for the BFBS news.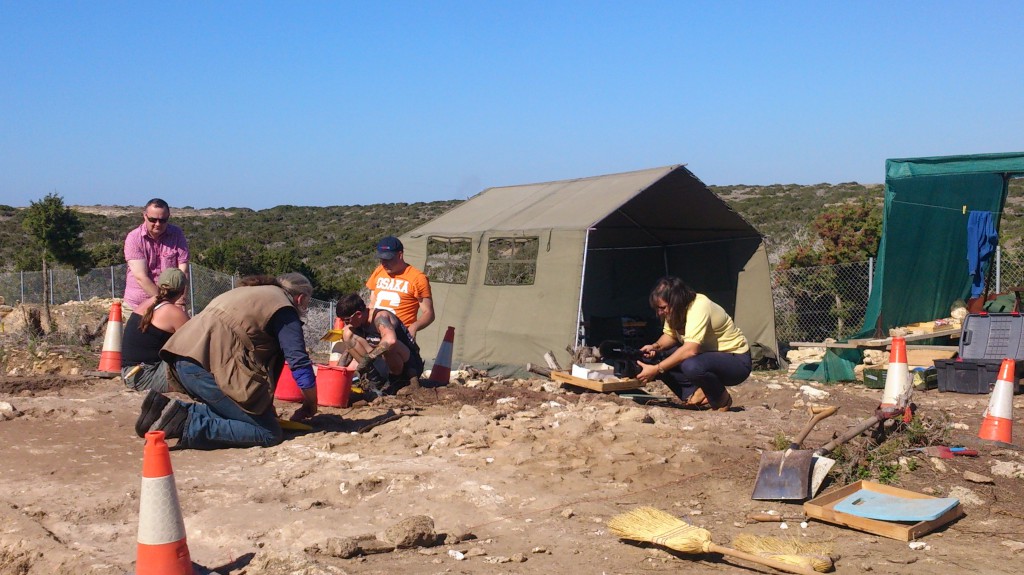 Doing the filming bit.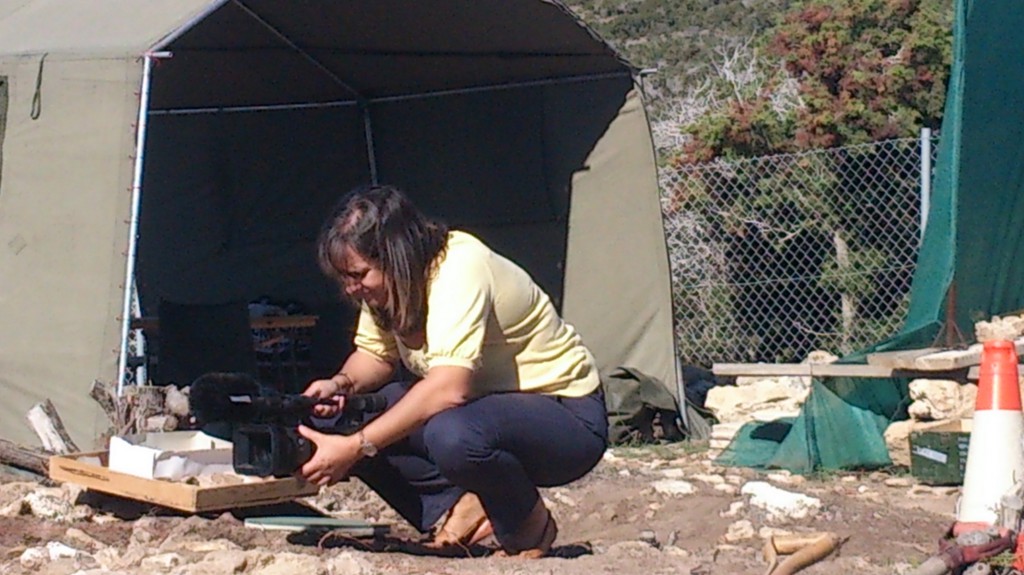 Doing the presenter bit.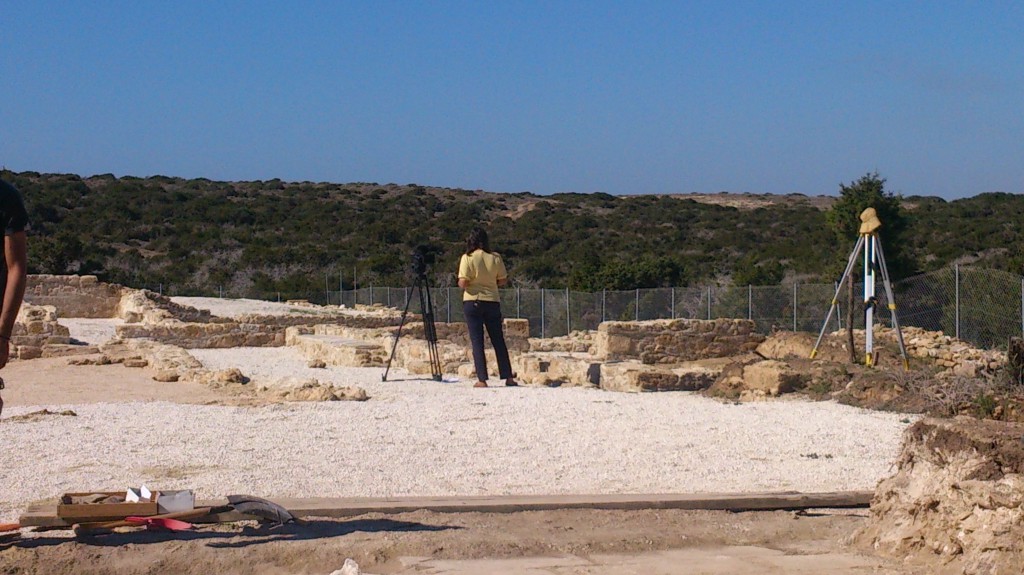 An area of floor (by the single bucket) where a mosaic has clearly been present.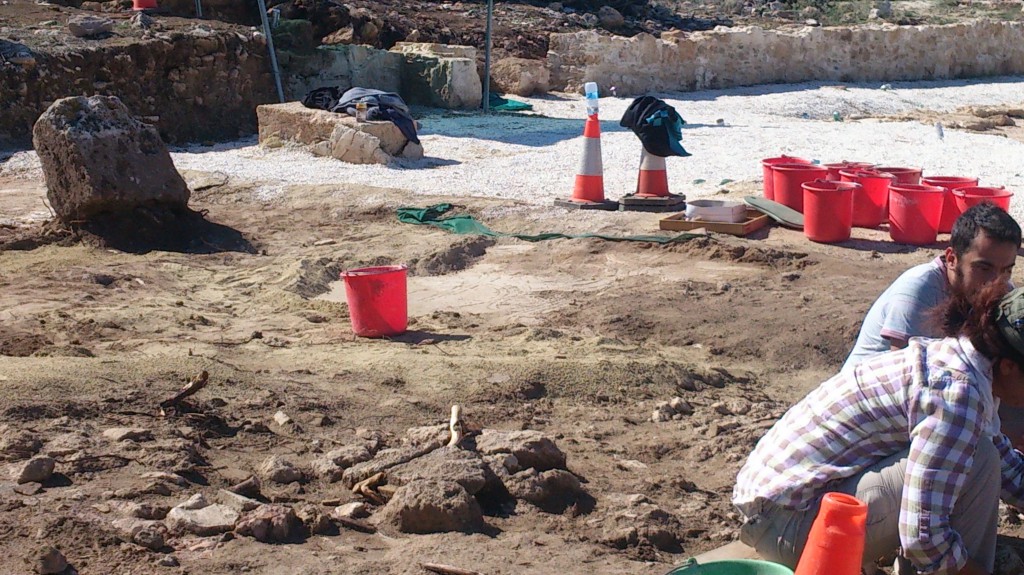 More digging tomorrow morning and then a trip out in the afternoon, until then.
Goodnight all.