05.00, Friday, alarm goes off in our bungalow as we need an early start. Wifey gets herself sorted and then gets the kids up while I sort myself out. The plan is for us to be loaded in to the "Chucklebus" and on our way by 07.30. Two and a half hours to get ready should be more than enough time but we shall see, Tom, Danielle and the Mother in Law should be here ready to move for the same time. We need to move early to beat the traffic, Sunday is my Son's 10th Birthday and this is his Birthday treat. We will be travelling to Legoland where we will meet up with more family from London for a full day, I have already said though that if we woke and it was raining, I would not be going as there is nothing worse than going somewhere for a day out and sitting in the pouring rain all day. It never used to bother me when I could walk as it simply ran off of you but now it just pools in your crotch, soaks your legs and leaves you sitting in wet clothes all day. When we woke though it was not raining so I would see how it looked closer to the time of leaving. With all of us ready to go I looked at the skies just like our weather experts seem to do and as the skies were looking really good I decided to go.
We rolled off of the drive and headed to Legoland at 07.30 as had been planned and the skies stayed bright, the traffic was fantastic going towards London but was solid nose to tail heading South even at eight in the morning. We drove through a little rain on the way but then the skies brightened again, it looked like I had made the right choice. We arrived at Legoland and got out of the "Chucklebus" having met with more family members that had come over from London and headed up to the gates, the sky was dark and did not look healthy but we could only see what would occur. Having handed over the printed tickets which we had got by using club card points we entered the park and then it started. The rain came down and got heavier and heavier but not to be deterred we put our ponchos on and hired a buggy for `Pickle` as it is a huge area to walk round. If she decided to walk then the buggy would carry the bags. The buggy was £8 for a single or £12 for a double, (correct at time of writing), this turned out to be a VERY good idea. With this done and `Pickle` in……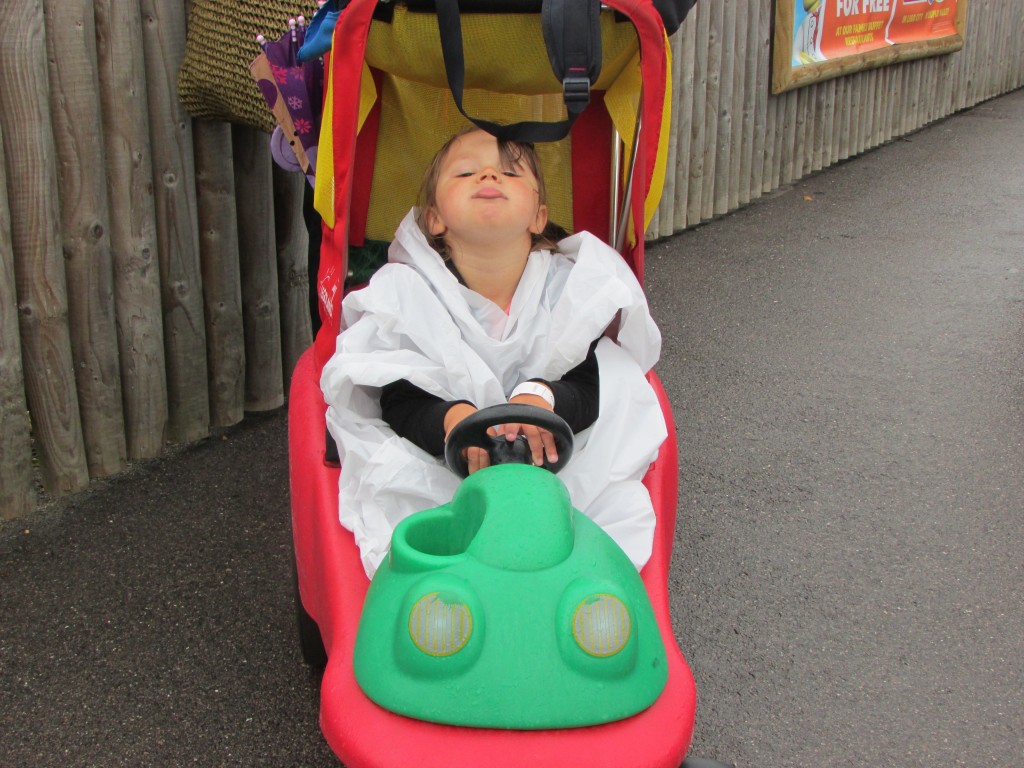 ….we made our way to the first ride.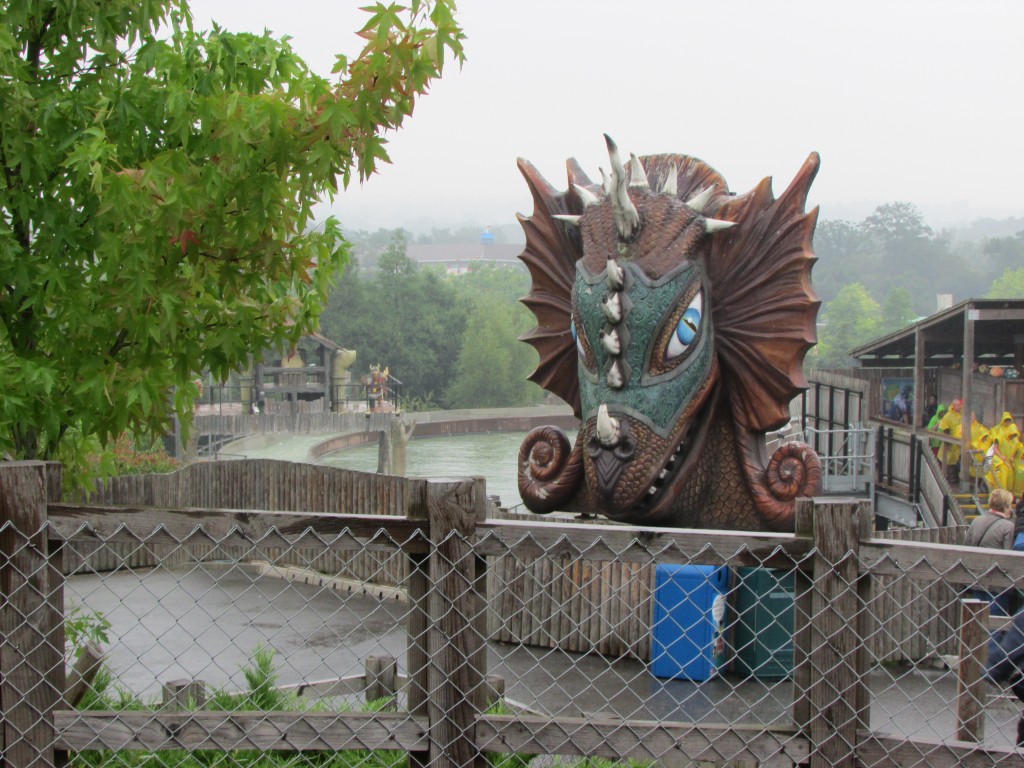 The first ride was a water ride and it was obviously packed as it was the first ride and everyone had stopped to go on it. `Pickle` was too little to ride but not a problem as my Mother in Law did  not want to go on it so all three of us went down the hill to a point where we could watch the round vessels going around the water ride and disappearing out of sight. Here we could also spray those riding with water which `Pickle` got the hang of in no time, much to the obvious delight of the people on the ride.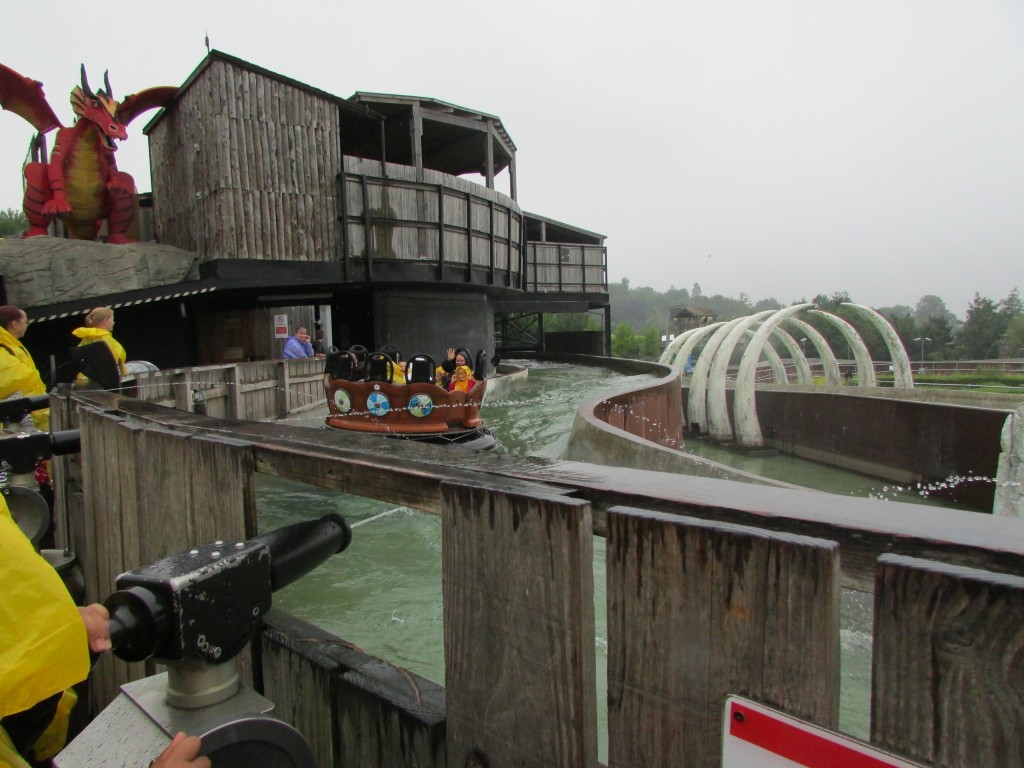 I could not believe the amount of people riding a WATER ride with umbrellas because it was raining, go figure, needless to say that it didn't work out too well for them as `Pickle` targeted these people and did a reasonable job of getting them a little wet! We sprayed our party and waited for them to disembark and come to us ready to head off to the next ride.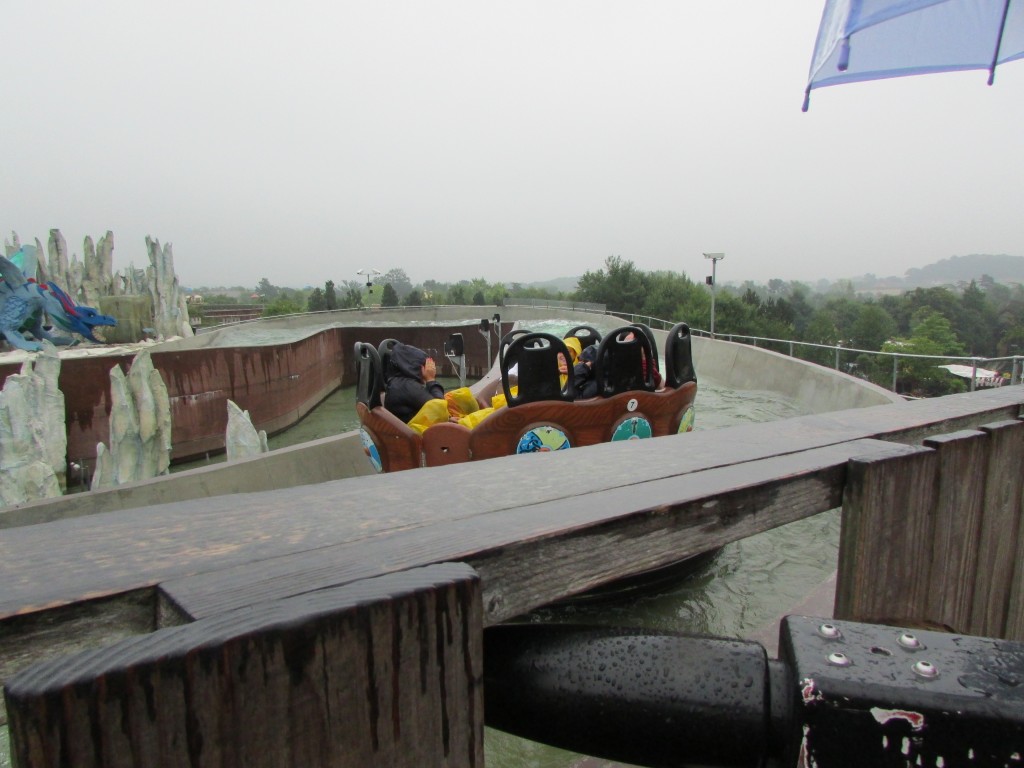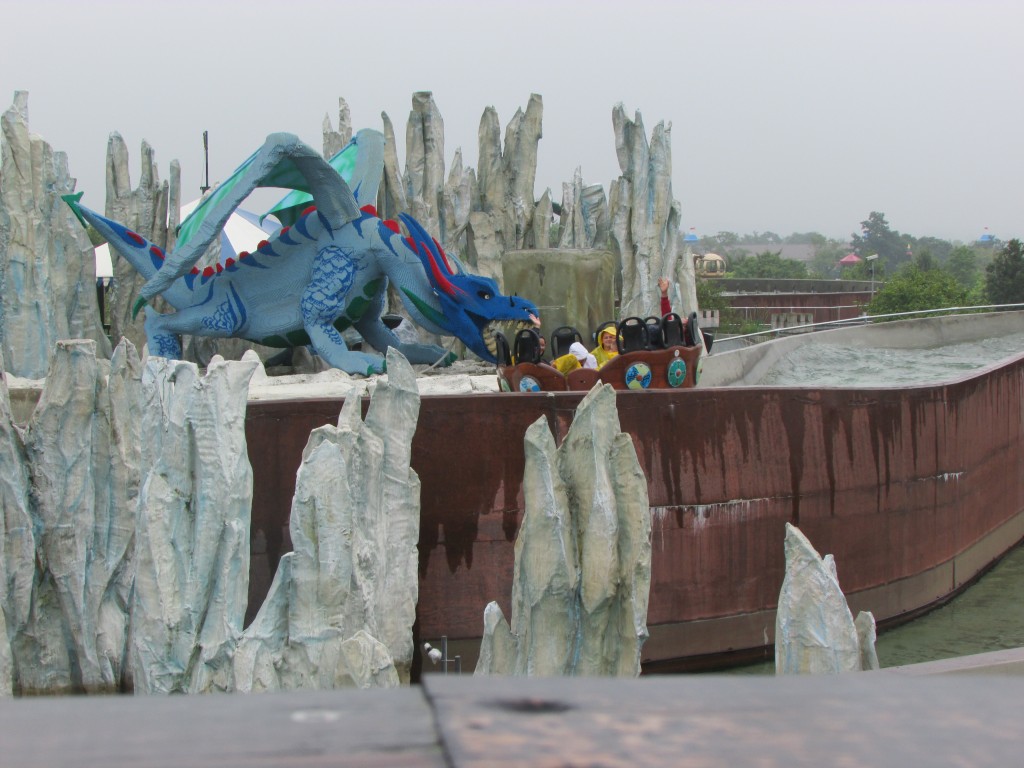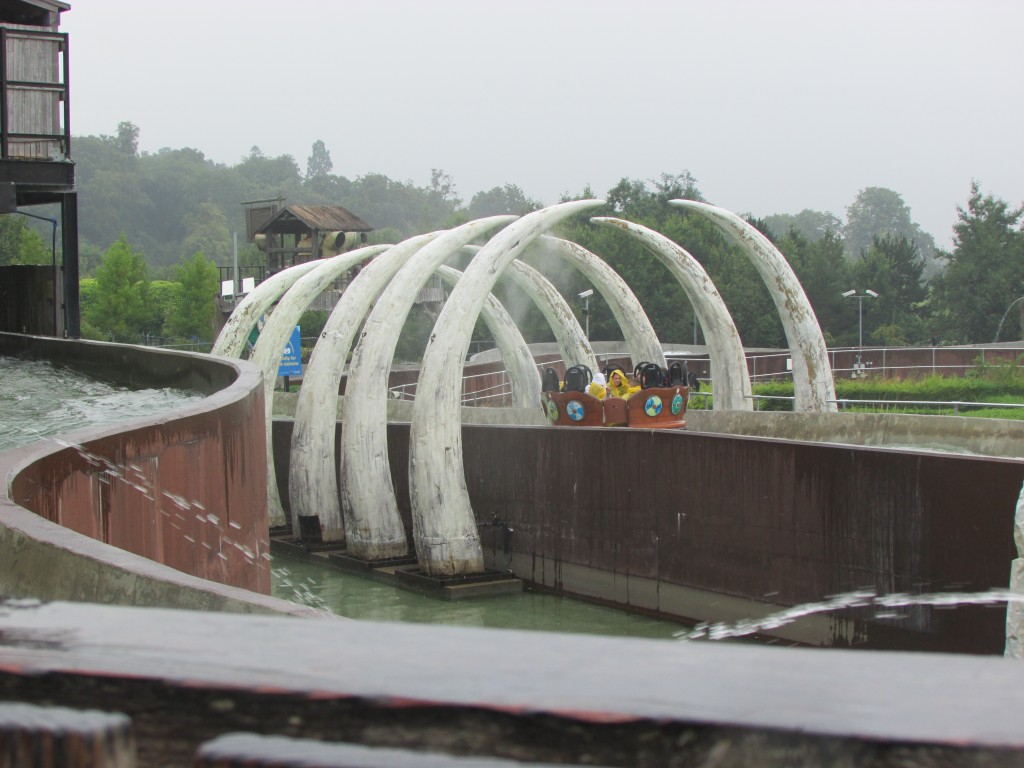 The park is divided in to zones and each zone has various rides. If you are thinking of going I would give you this advice, look at the zones and rides before you go and decide which zone you want to go to first. The reason for this is to try to avoid queues for rides for as long as possible. A lot of this Blog will again be pictures which I hope you will look at and if you are looking at going it will aid you in seeing what rides you would like to go on and therefore help you plan your day.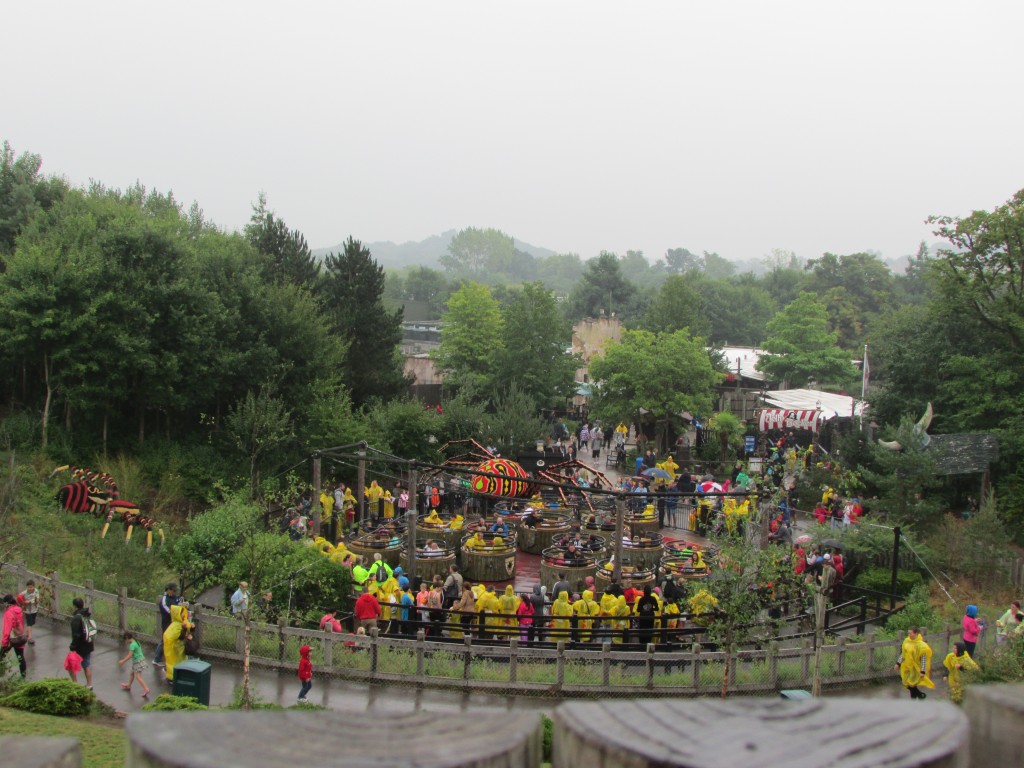 As you can see by the amount of people, this was first thing as the park was opened so the importance of planning your day will hopefully be apparent. There were some rides we decided not to do but the majority they went on.
This was the first ride that `Pickle` went on and she loved it. She was laughing so hard we could almost hear her from the area that we were watching from which was next to the ride.
I'm going to show you photo's now of various things in the park and will comment where I have something to say, I hope you like them.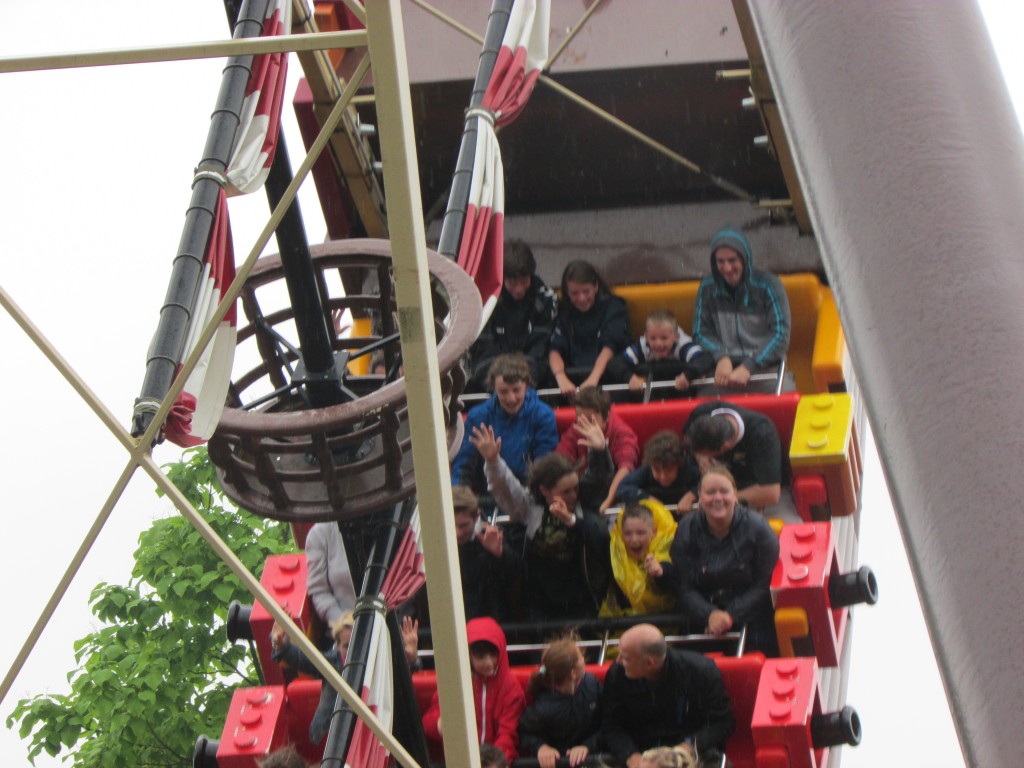 Off to a different zone…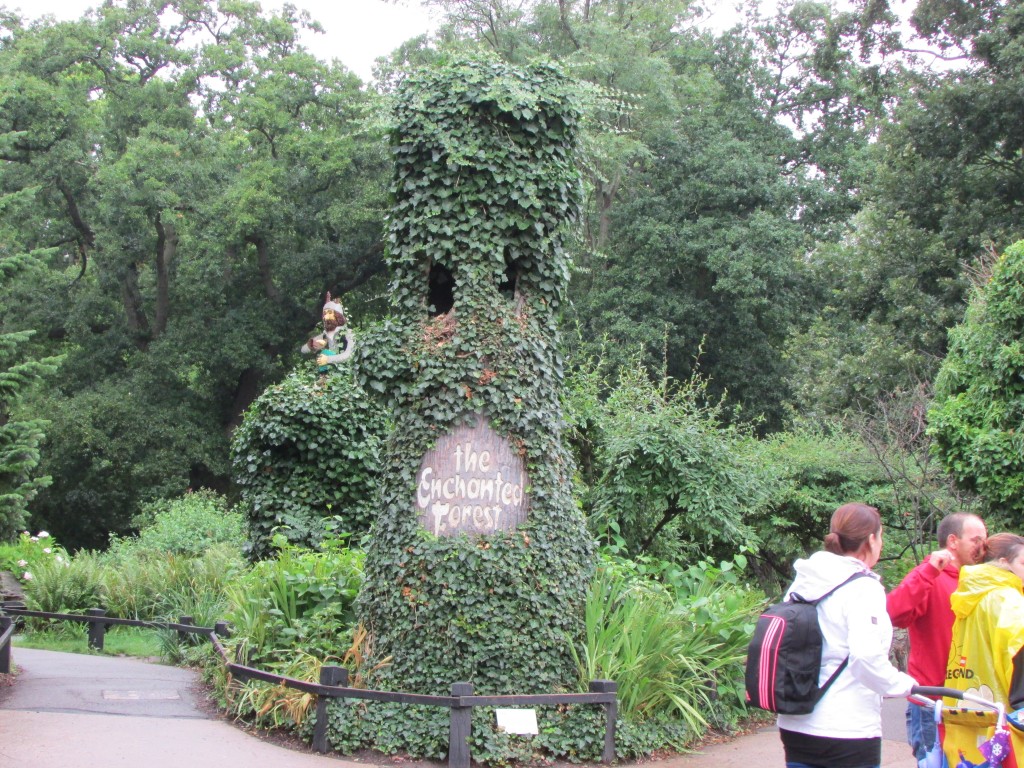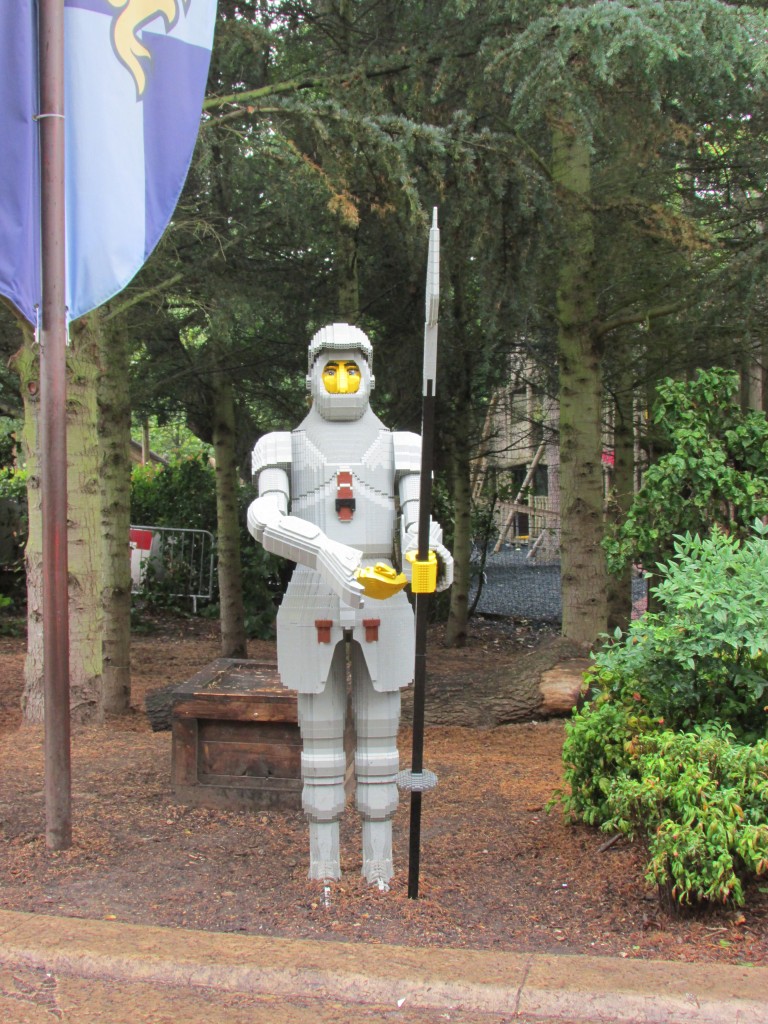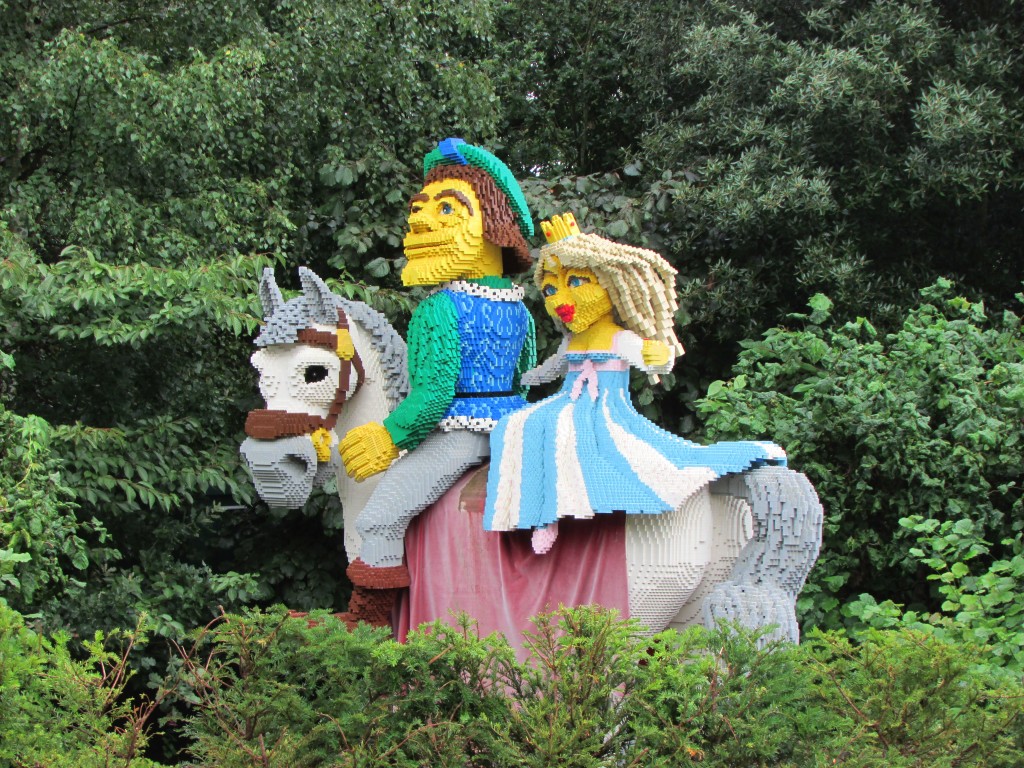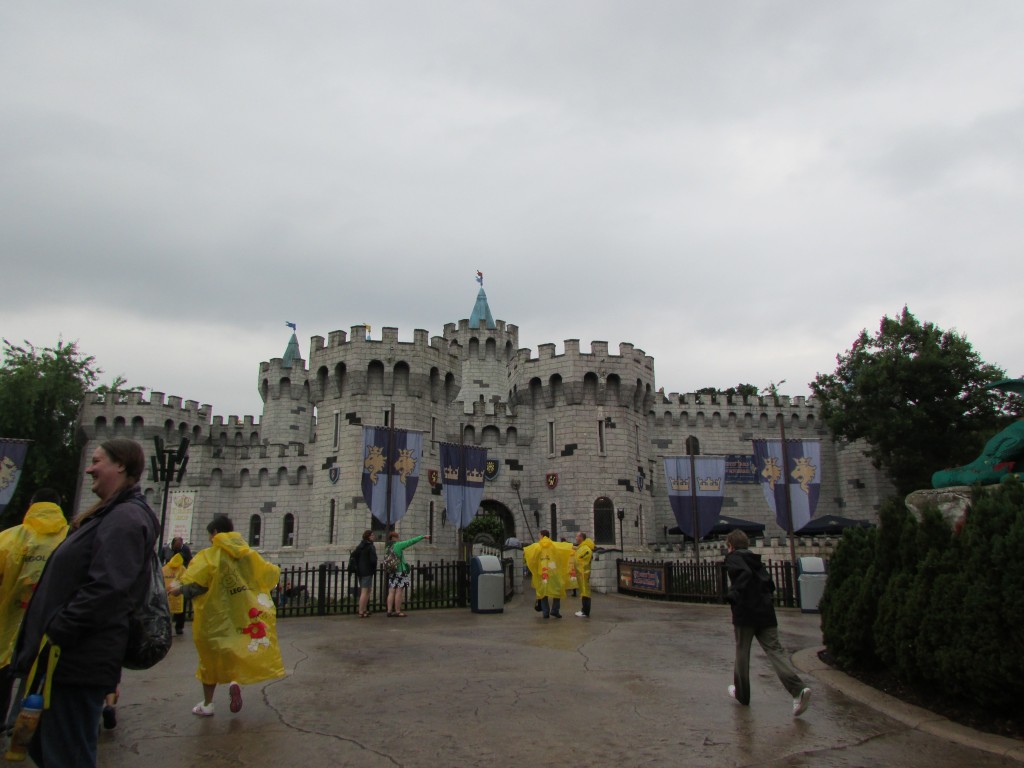 …there were so many pictures that I took here as the models were brilliant but I don't want for you to not have anything to look forward to so I'm not going to show you any more characters of this area. There were three rides here which the tribe went on, one which `Pickle` was too little for but they had it duplicated for children almost next door which `Pickle` looked scared to death on but told me how great it was when she got off. There was also a train which looked really quite fast, when she got off of this one she declared to me that it was "Awesome"!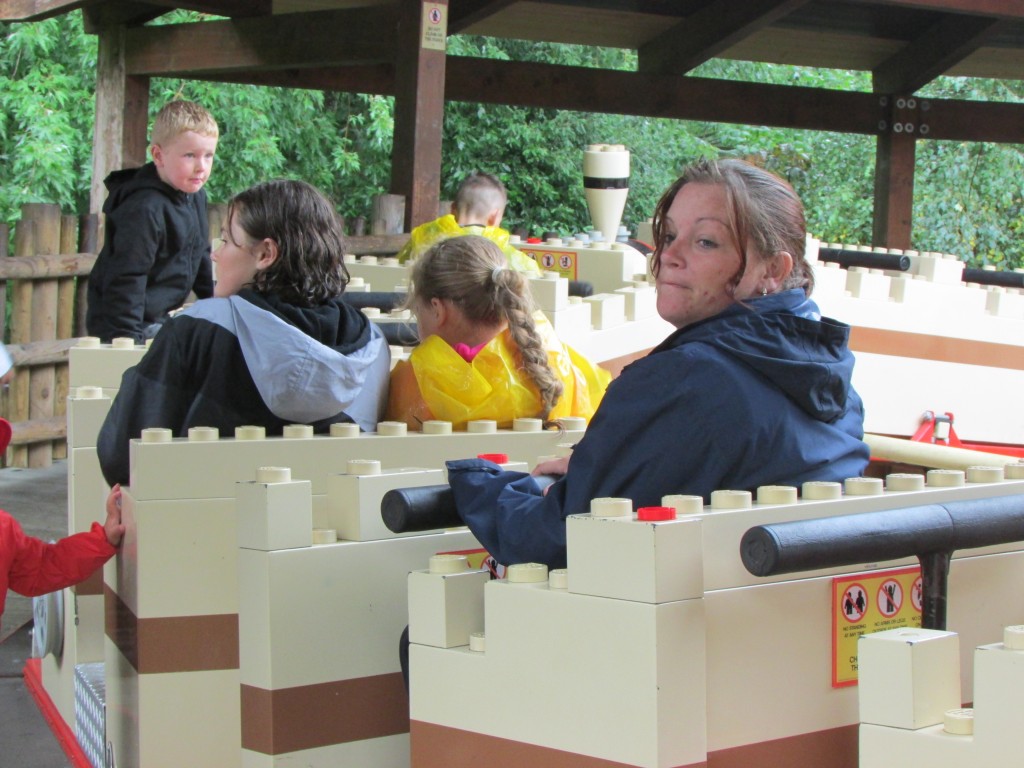 Wifey was not on her own, honest!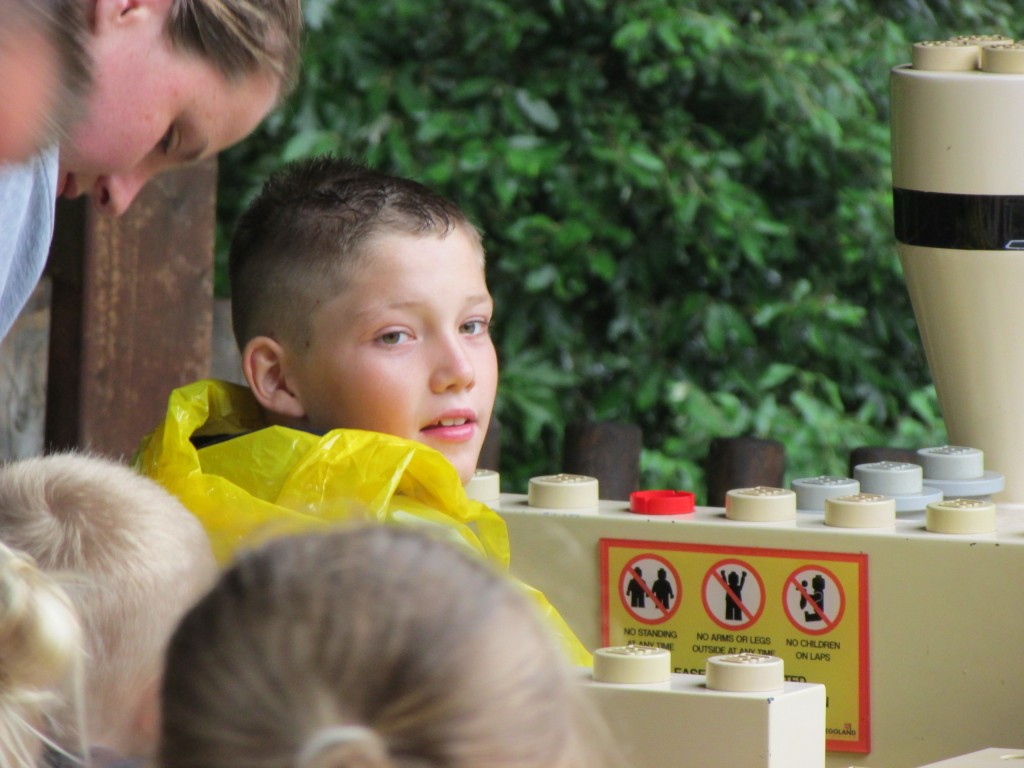 We went for a walk around the bottom of the park and looked at a few things.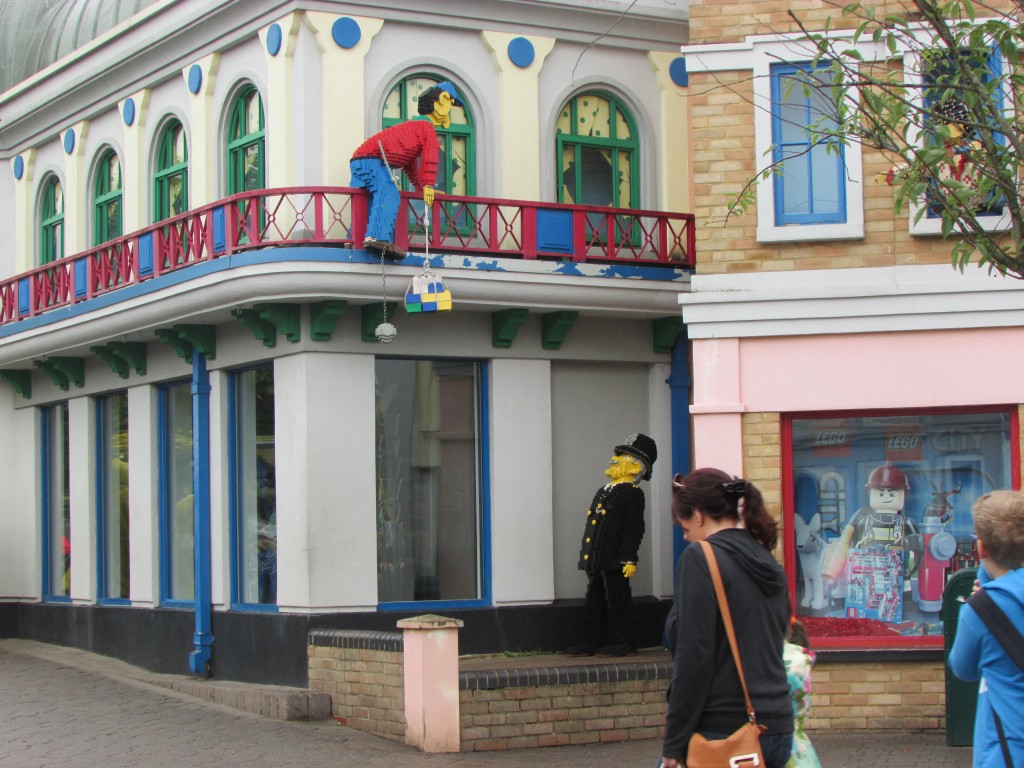 There are places in this area where you can get food and drink and as my Mother in Law and I had not had coffee for a while we took this opportunity to get a hot drink and we all sat down to watch a pirate show which gave us the perfect opportunity to have lunch.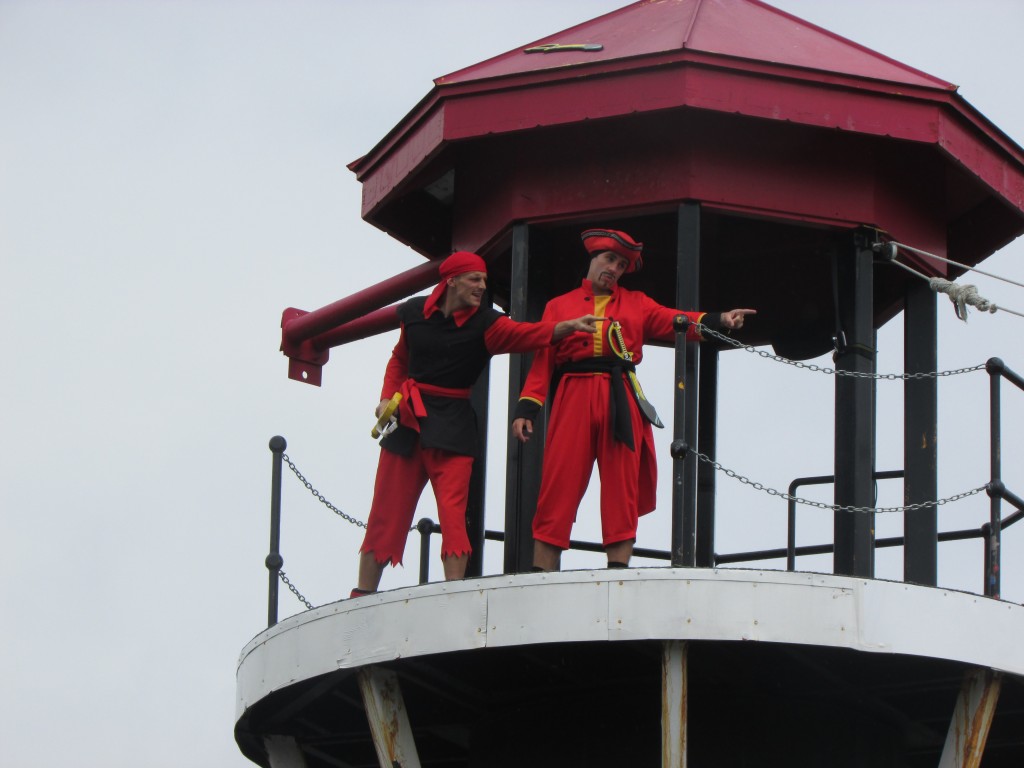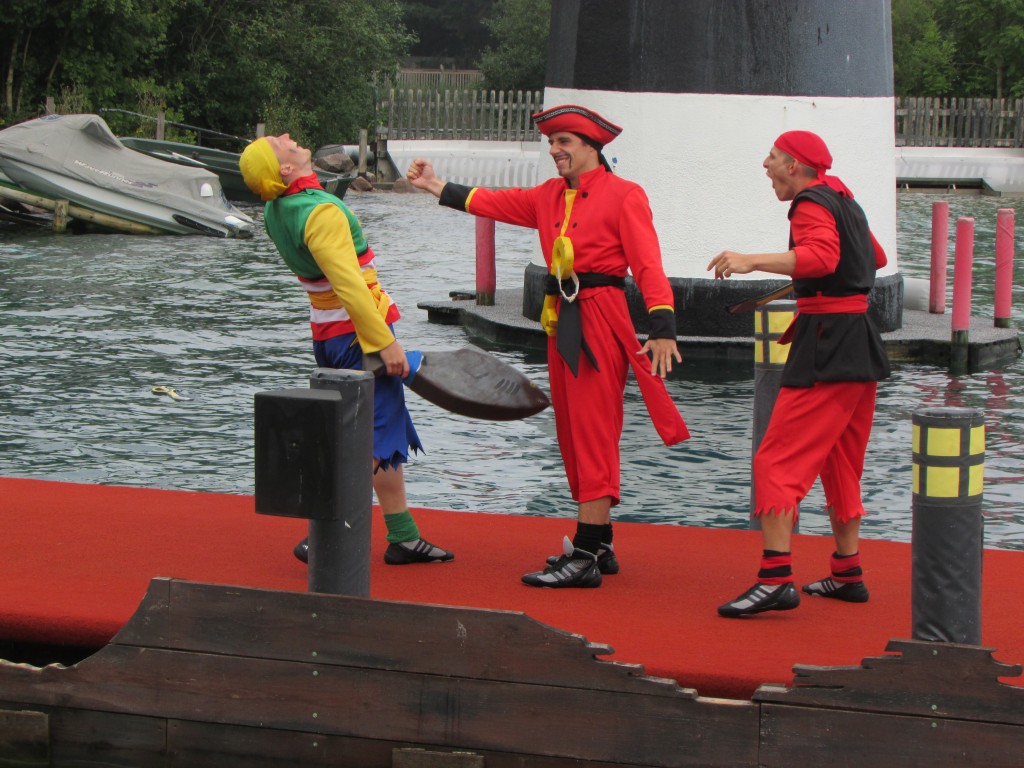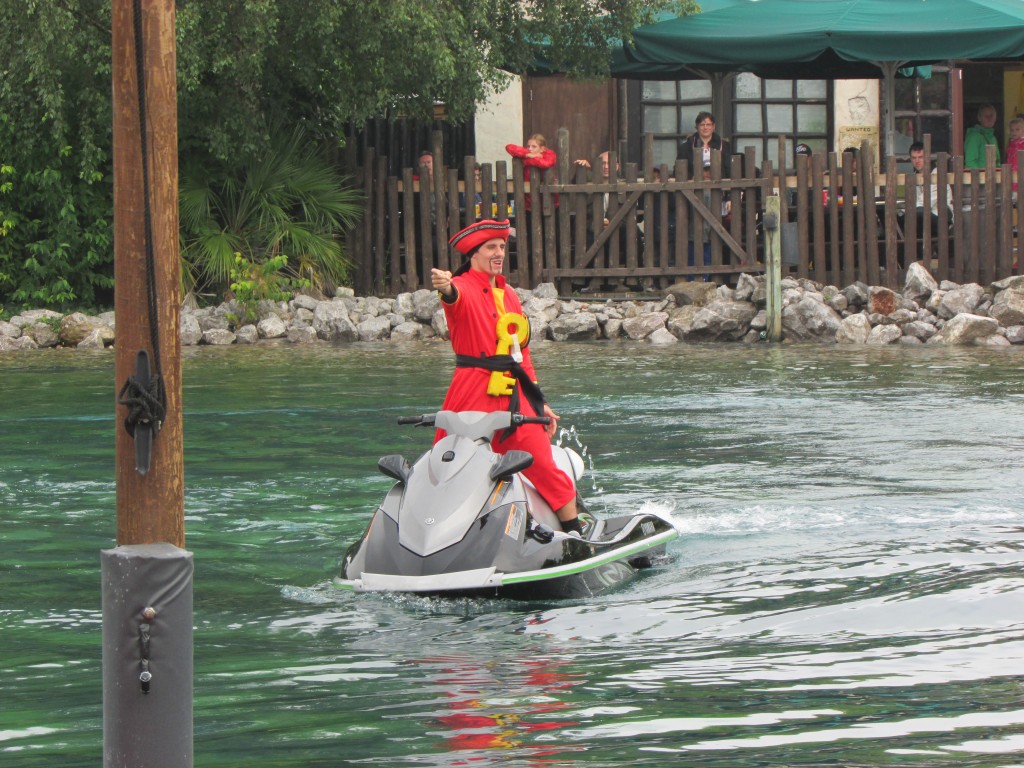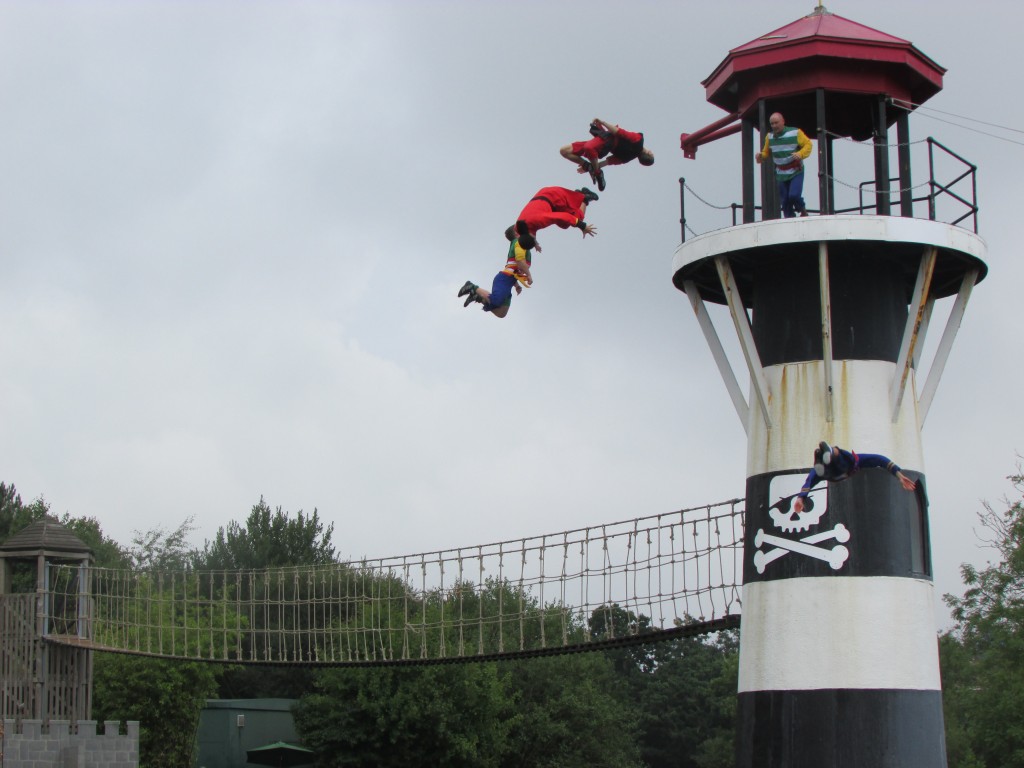 After the show, my Son and his Cousin got to meet one of the Pirates.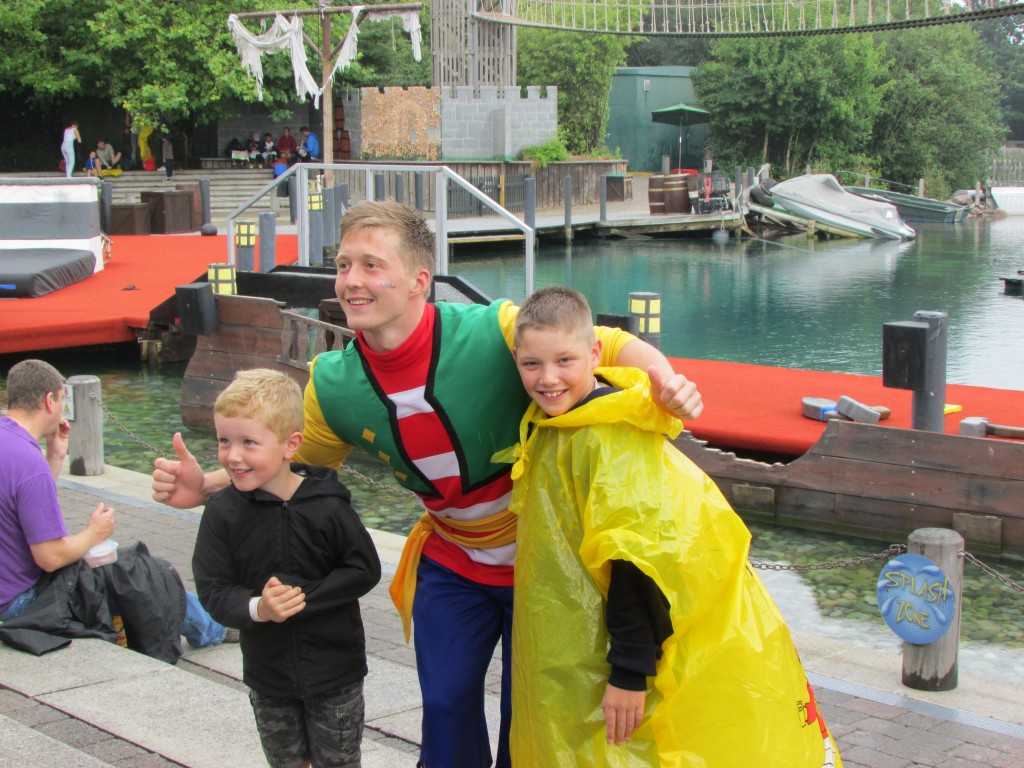 In another zone the tribe went on to another ride where they would get a little wet but as it had rained most of the day so far it really didn't matter.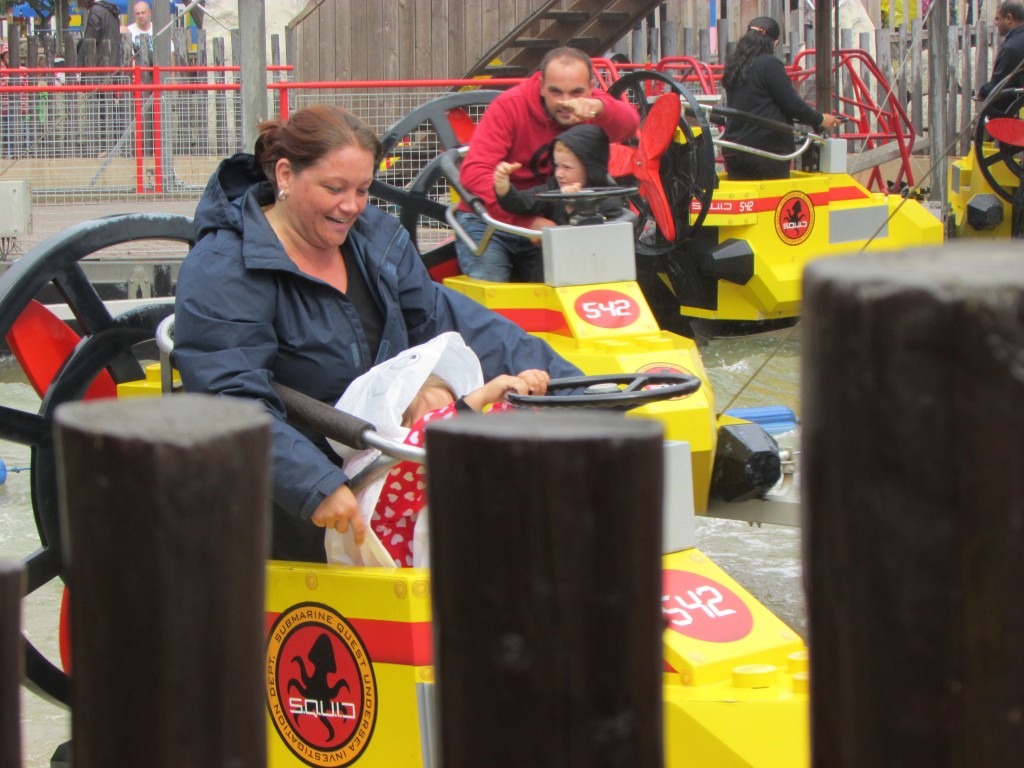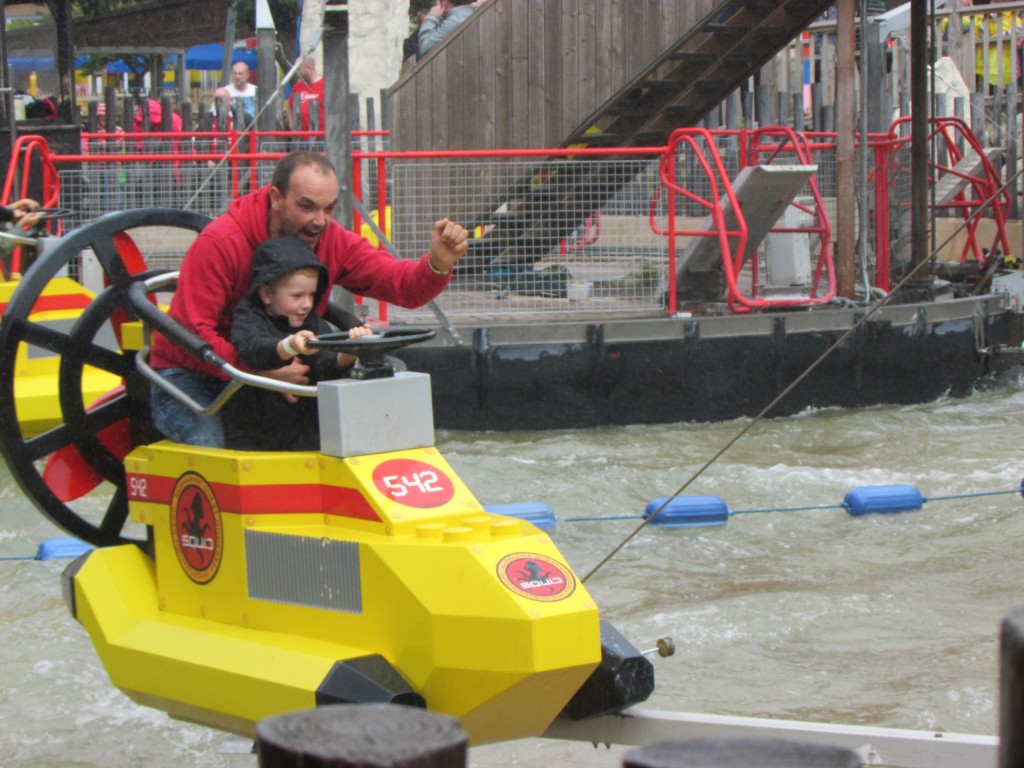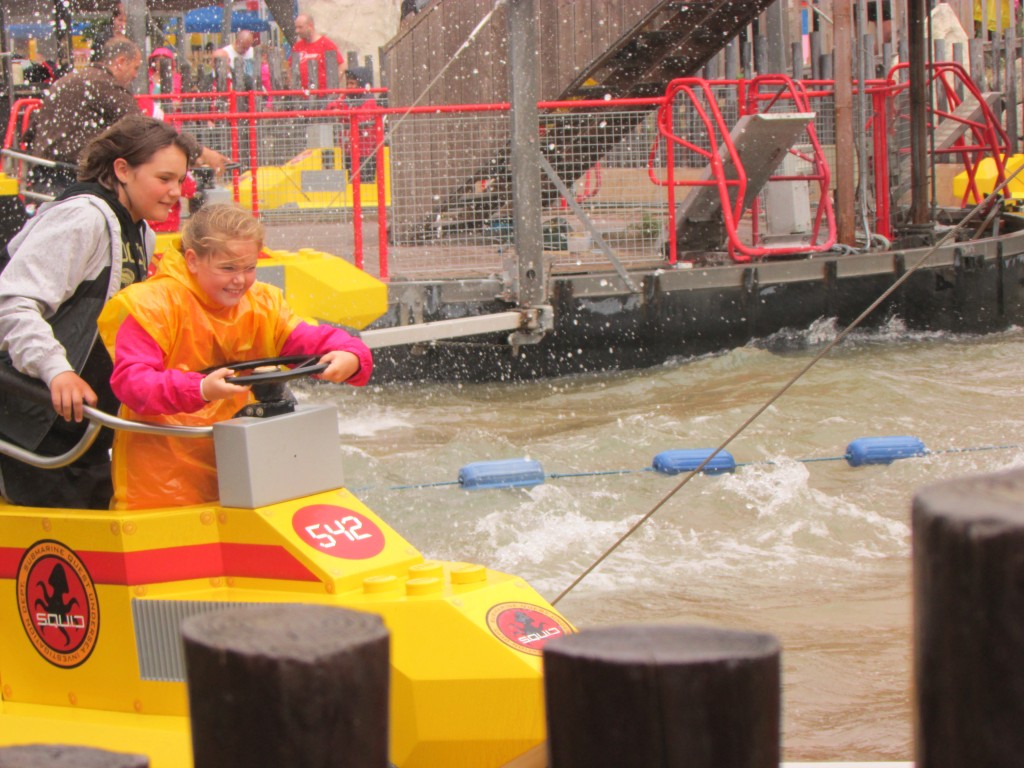 `Pickle` really enjoyed this ride. They all went on to the dinosaur safari ride in the jeeps.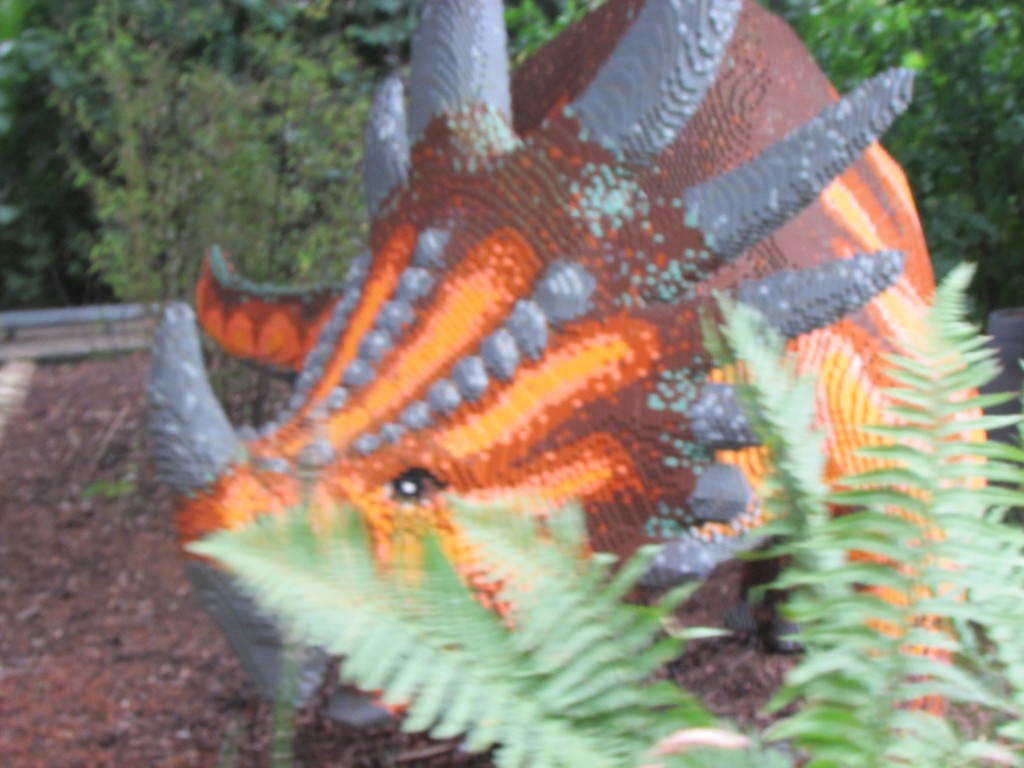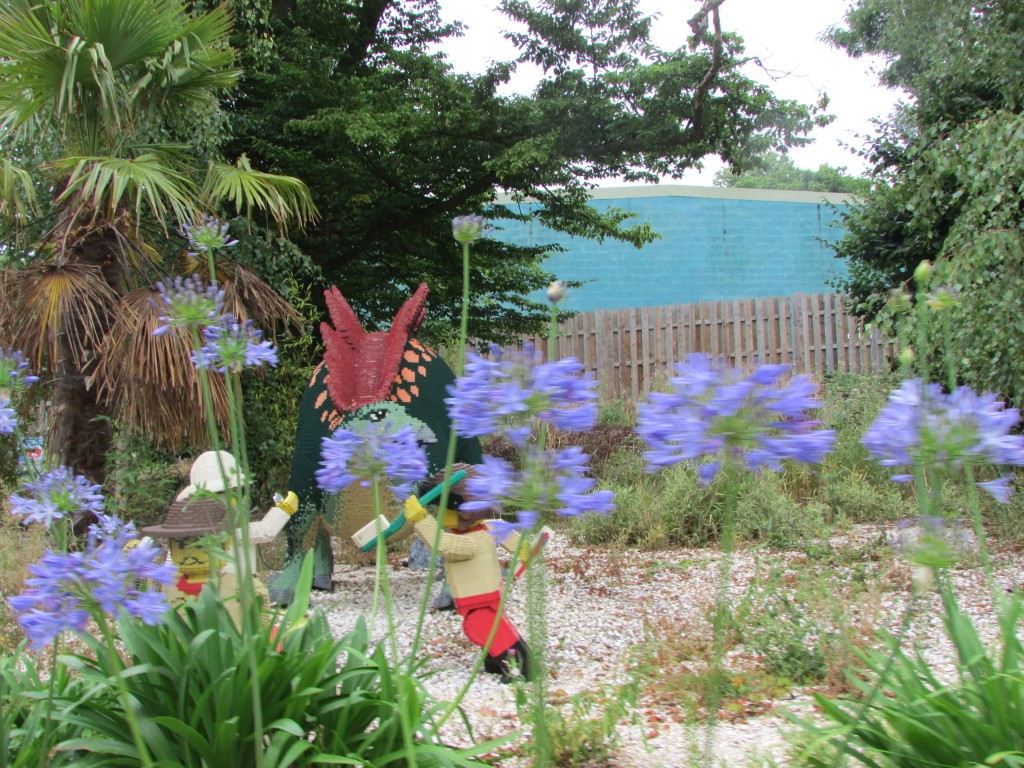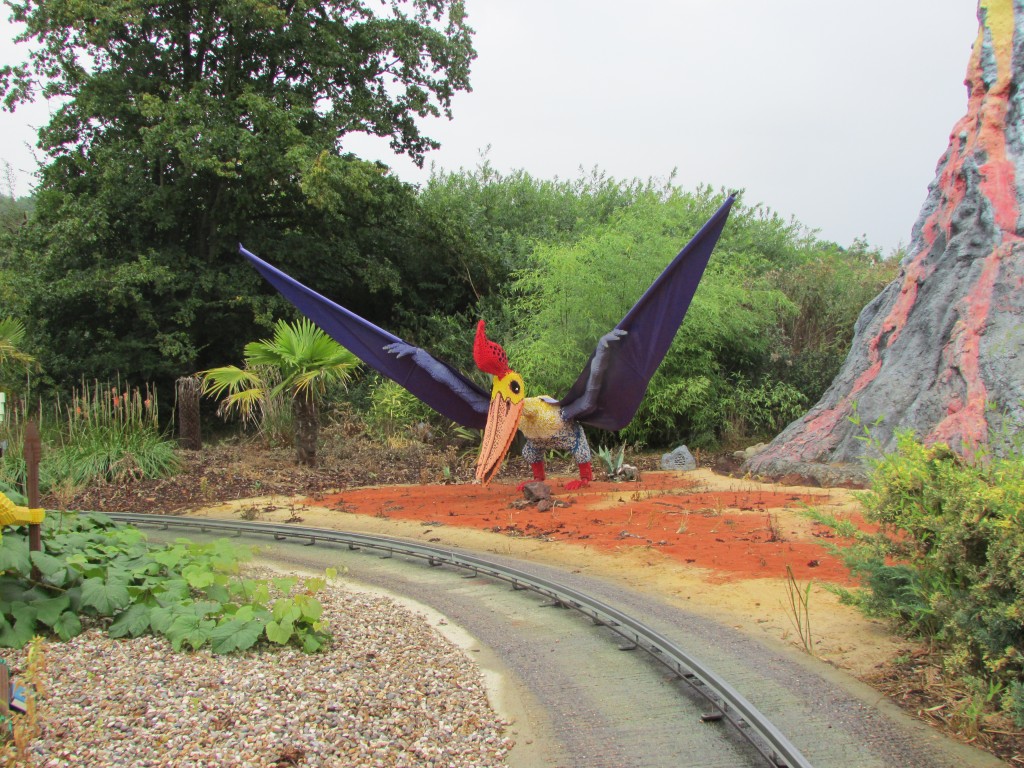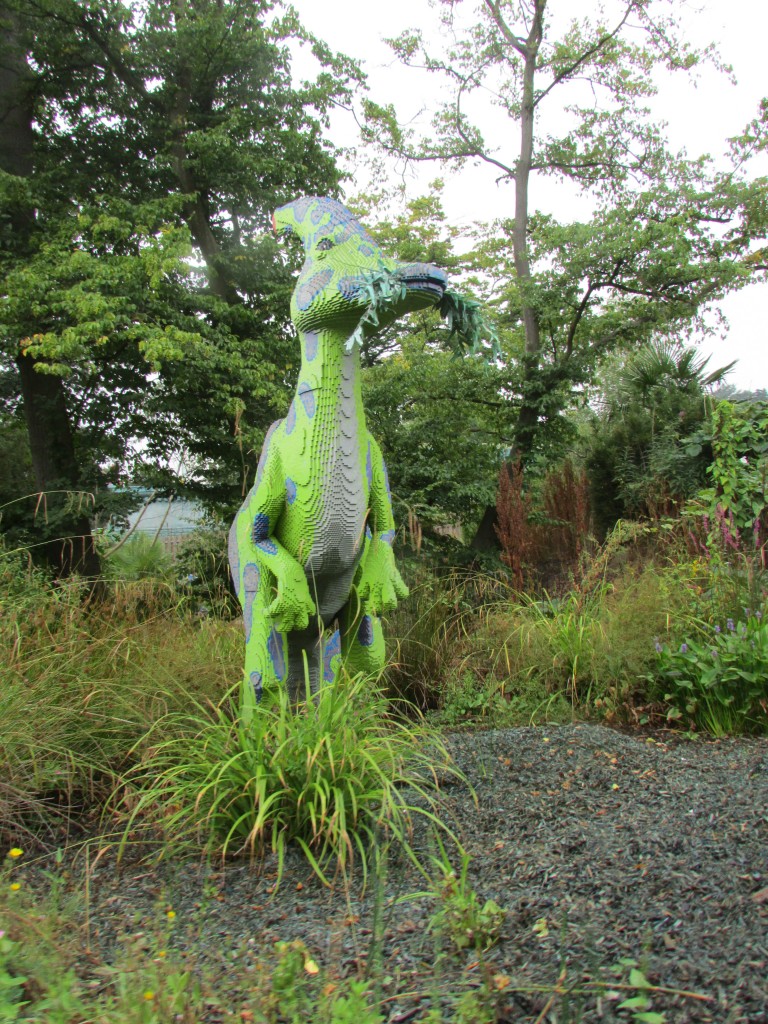 It is incredible that this is Lego, I wish that I could have gone round and seen it all but thankfully I made sure Wifey had the camera so she could at least get some pictures to show me. There was a submarine ride as well and when they came out there were fish tanks which they could get in to the middle of them by standing in a dome, very clever and an ideal chance for the kids to see fish all around them instead of just from the outside of the tank.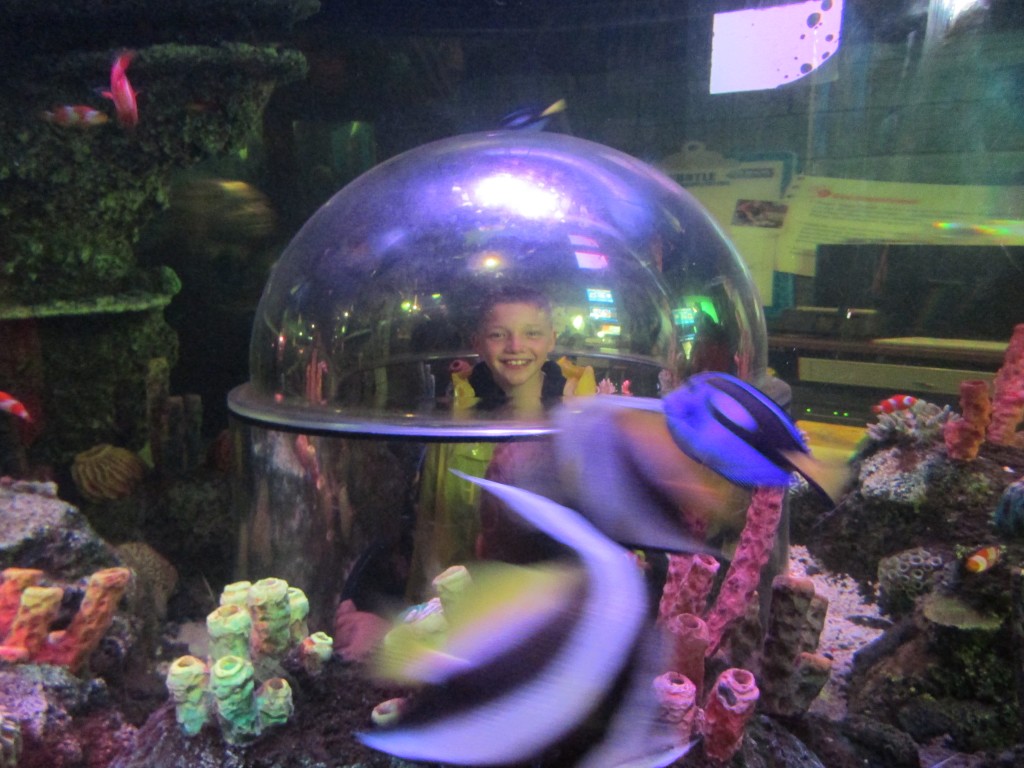 On walking round we came across the Legoland Hotel, by all accounts this is very much worthwhile so would be worth checking out for yourselves.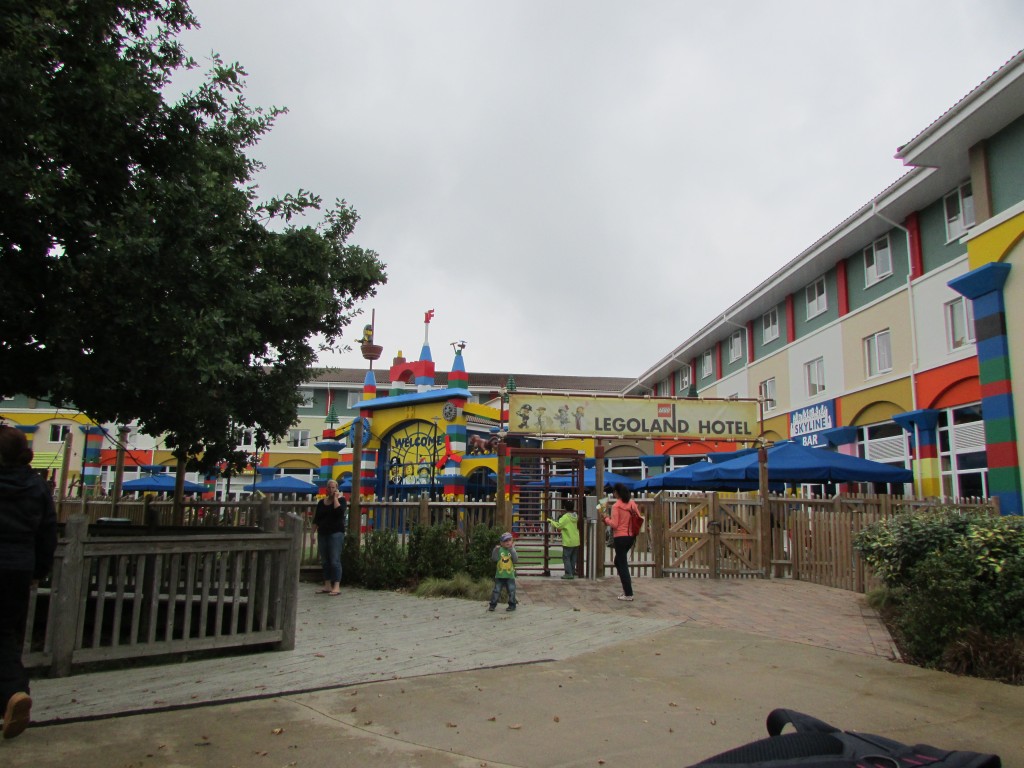 Something else as we walked round.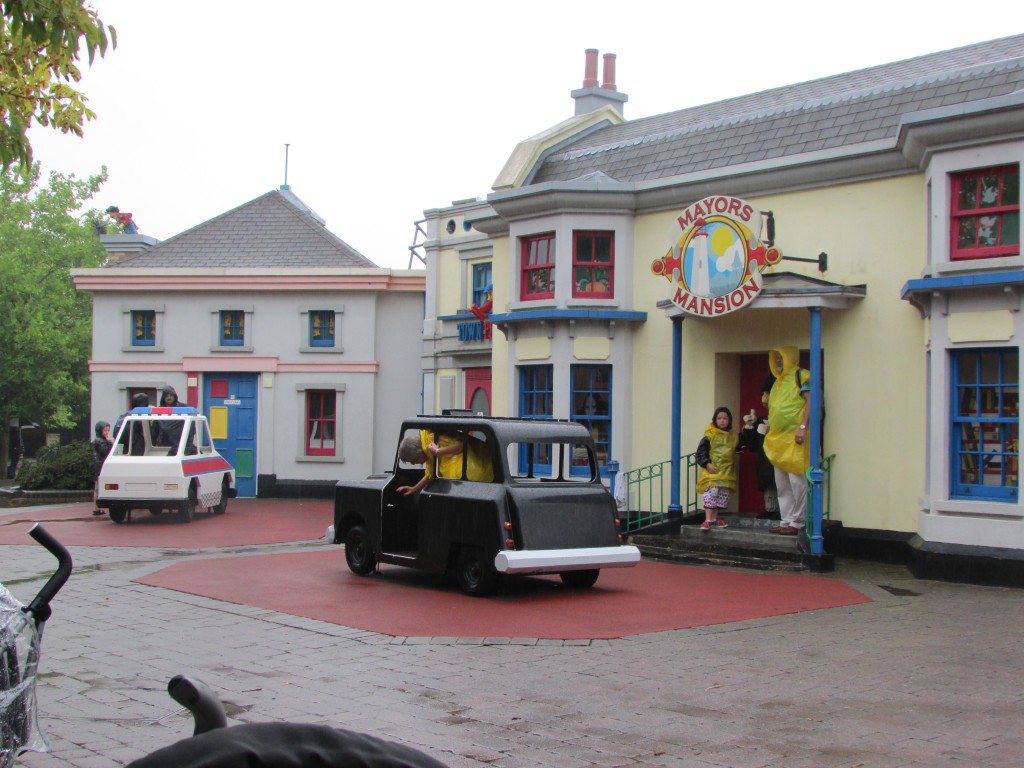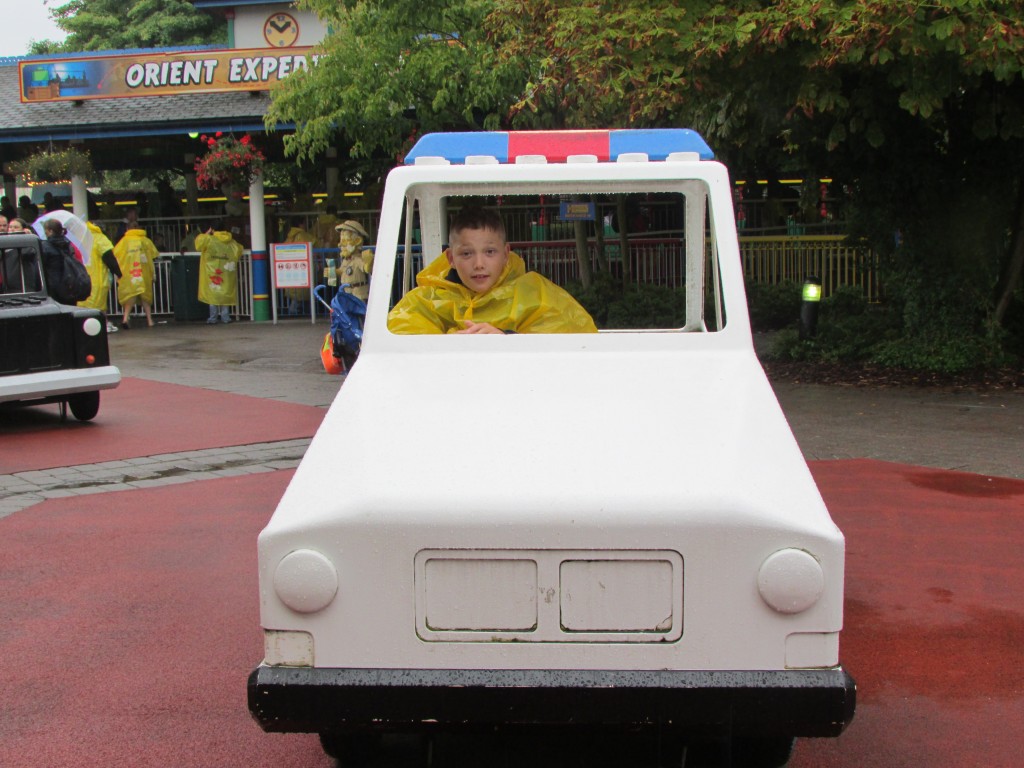 In the background you will see the train station, this was something I was able to go on with everyone else so we joined the queue. Tom pushed forward and spoke to the ride attendants to be sure I could get on, they told him that it would fit a standard wheelchair size so it should be fine.
    After waiting patiently, (which I didn't mind as I was sitting down!), we got to it being our time to get on to the train. The staff came over and opened the carriage to enable me to get in, and the wheelchair fitted! A nice change to be joining in instead of sitting and waiting.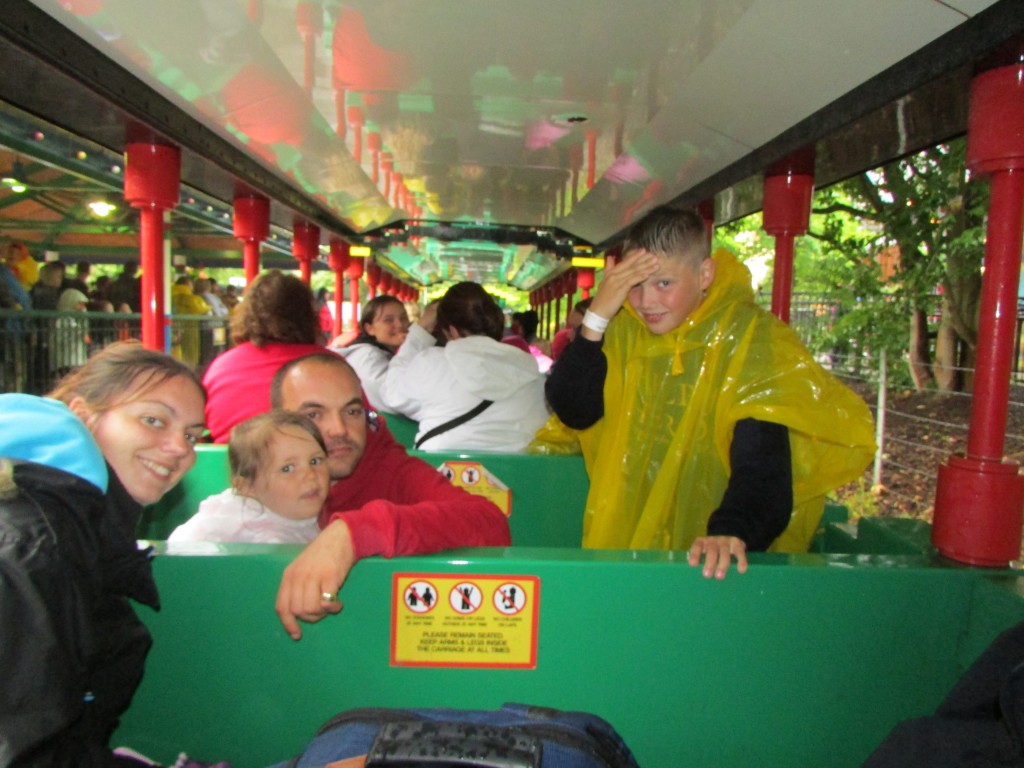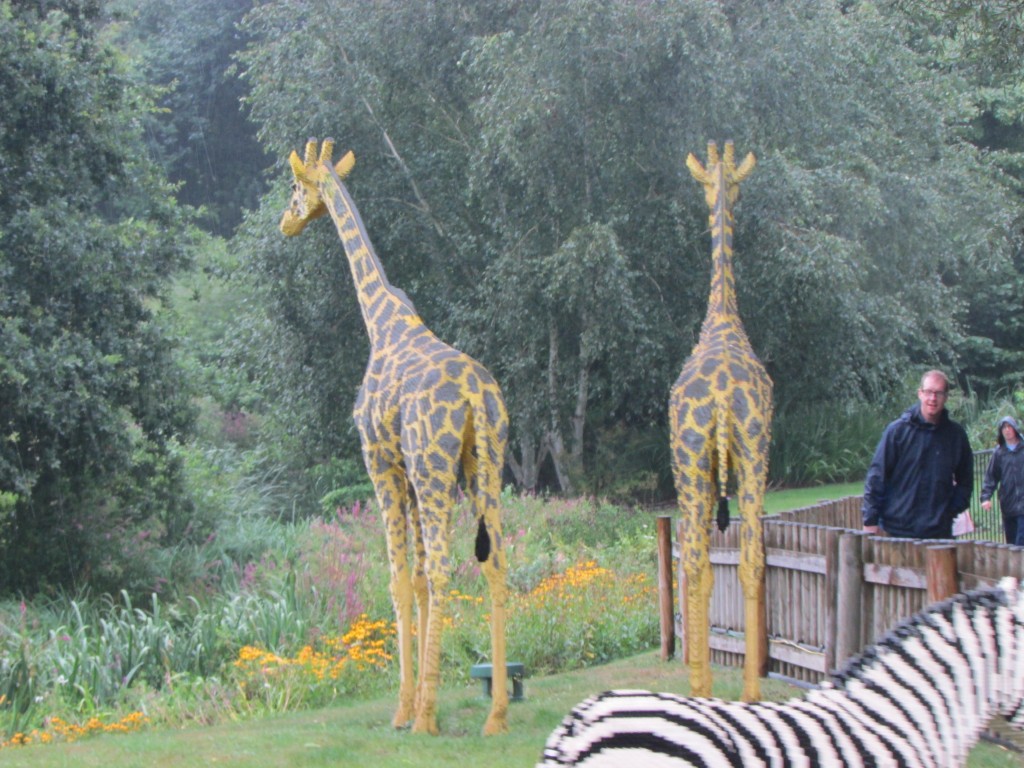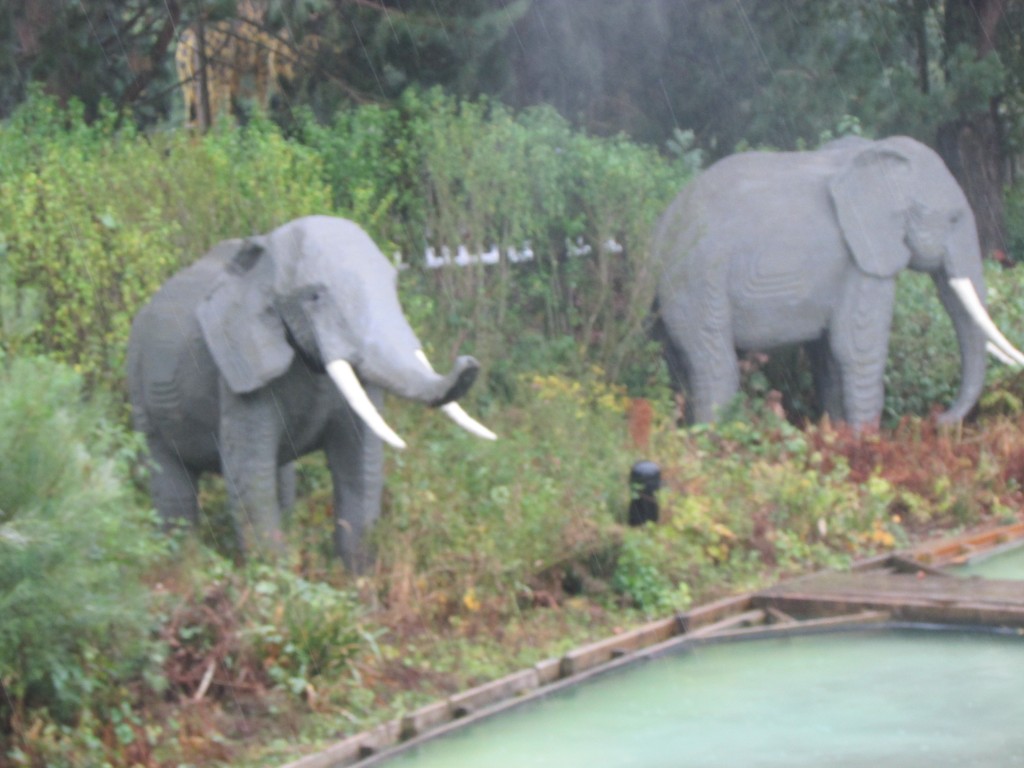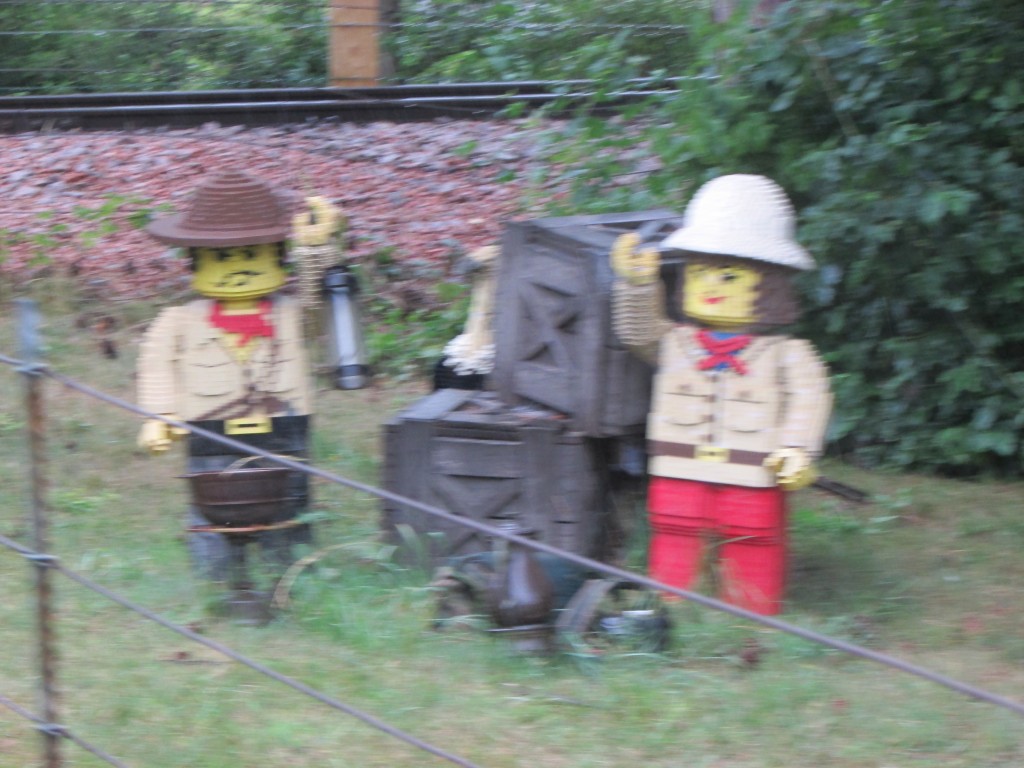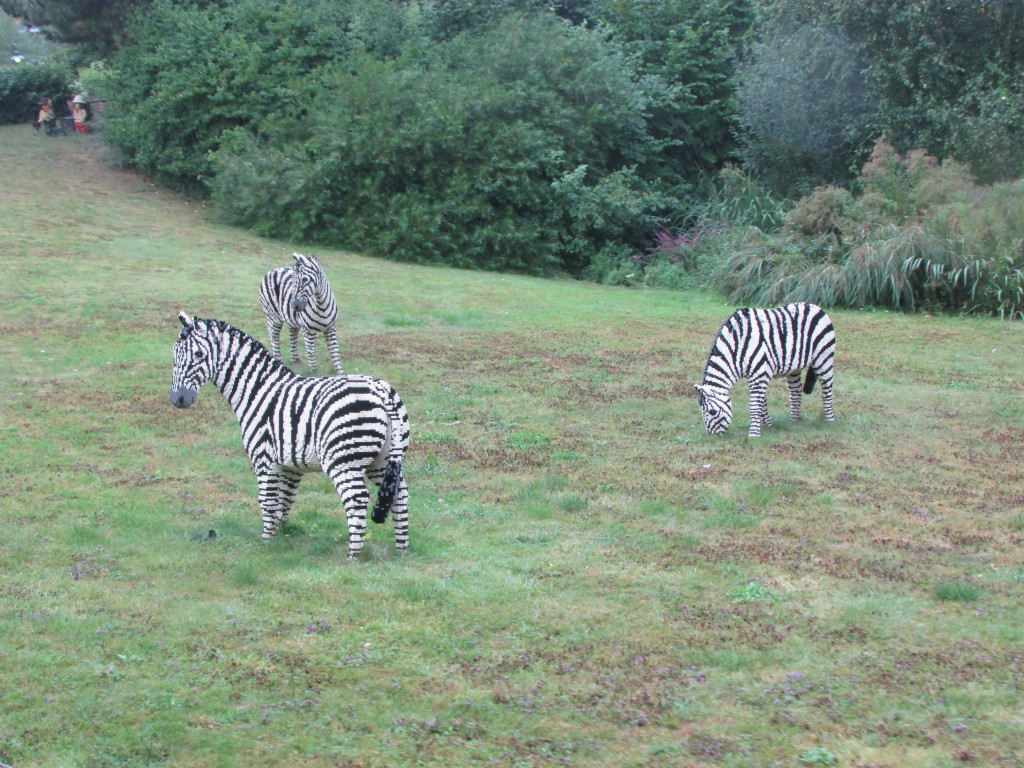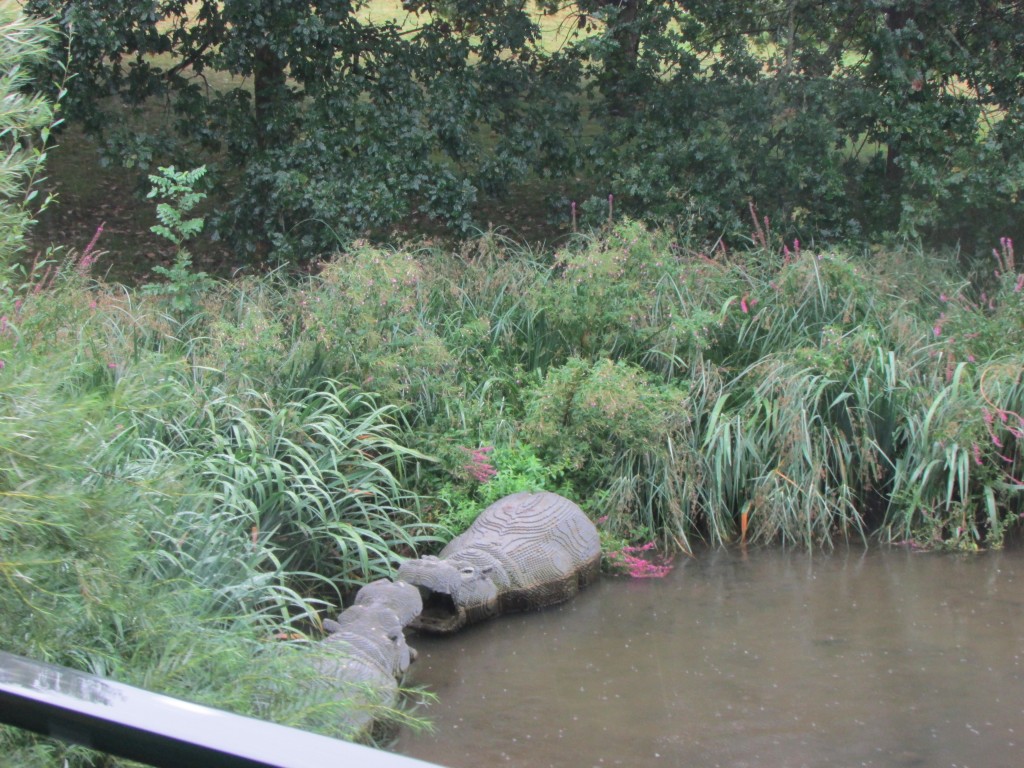 More rides were enjoyed by everyone and after an incredibly full day we caught the hill train to the top. The water ride that they had been on first was something that they all wanted to do again so my Mother in Law, `Pickle` and I went to the Star Wars exhibition. This was very impressive. Check this out….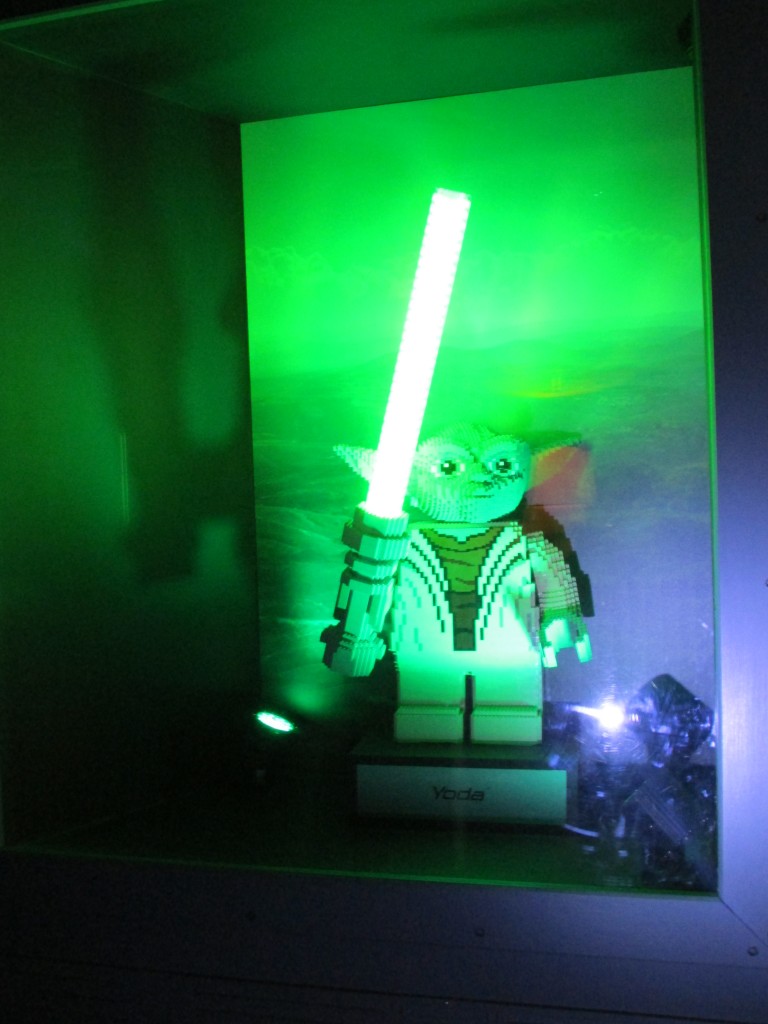 The kids were asleep before we had even left the car park which was enough for me to know that they had really had a full day of fun. The rain encouraged those visitors who lived close to go home which meant that there were less queues for the rides! As this is a Blog of honesty I will say that I will not return to Legoland as there really was not enough for me to do being in the chair, it is a lot of money to pay to not be able to go on anything aside from the two trains. There is a lovely village to look round made of Lego but this is still not enough to warrant the entry fee in my opinion. All that said though, I did get to see `Pickle's` reaction to different rides and it was my Son's Birthday treat so on balance it was ok, something that you need to bear in mind if you are thinking of a visit and you are unable to walk. If you can take the few steps needed to get in to the rides then fine but if you are unable to walk, there is, as far as I can see, very little hope of transferring in to the rides. As you know, I am still trying to learn to transfer easily and so it may be that someone more experienced would be able to but in all honesty and only being able to speak from my experience, if you can't walk at all, be prepared to sit and do not a lot for most of your visit.
Thanks for reading.
Good afternoon all.