Having been moved to a spinal unit as my accident had left me paralysed, I had to try to arrange for me to be able to attend the Remembrance Parade with my unit at Taunton, it would involve a very long day and arranging equipment such as a hoist in case I needed to get out of my wheelchair for a while at my house after the parade. It was only 3 months since my accident and I had spent a relatively short amount of time in a wheelchair, but, the staff at the spinal unit gave the OK for me to go.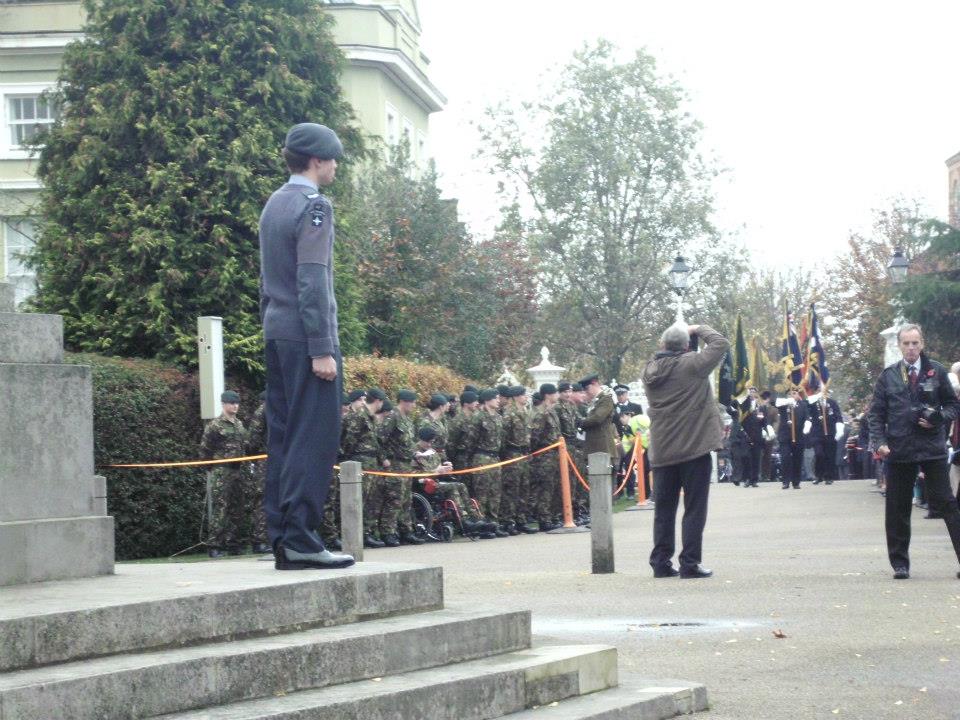 After the parade in Taunton with my unit, it was off for a bite to eat and a drink with them all before going to my house to see my dog before the parade in my town.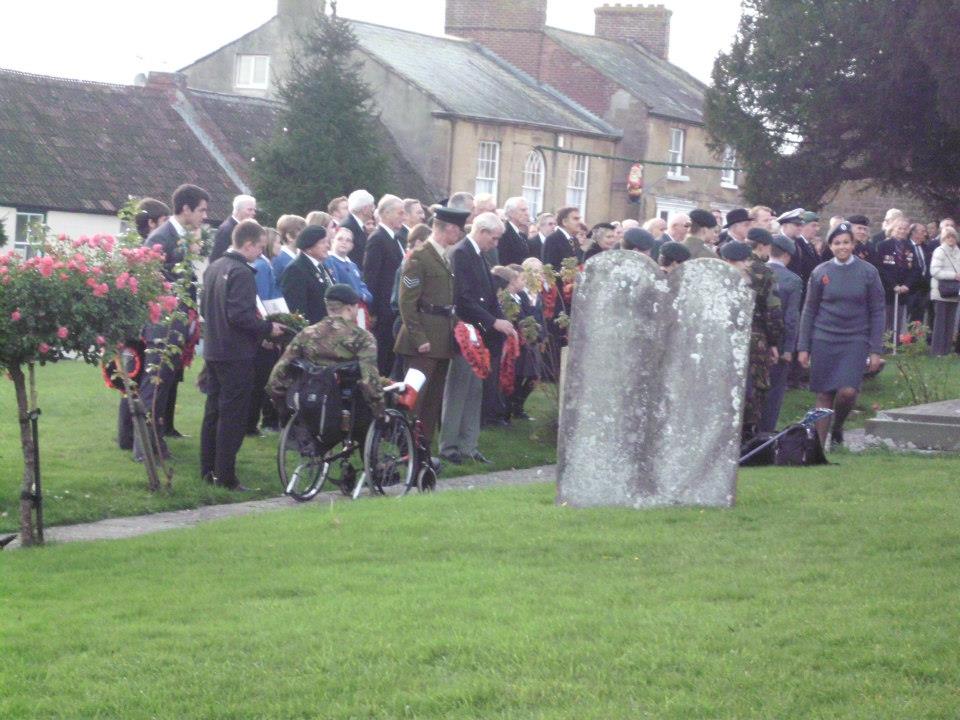 I make a point of having fresh wreaths made each year for the members of my Battalion who have lost their lives in Afghanistan, and laying them with two of my friends. One still serving and one who has left the T.A. This is another reason why I was so adamant that I wanted to parade. The local paper ran a story.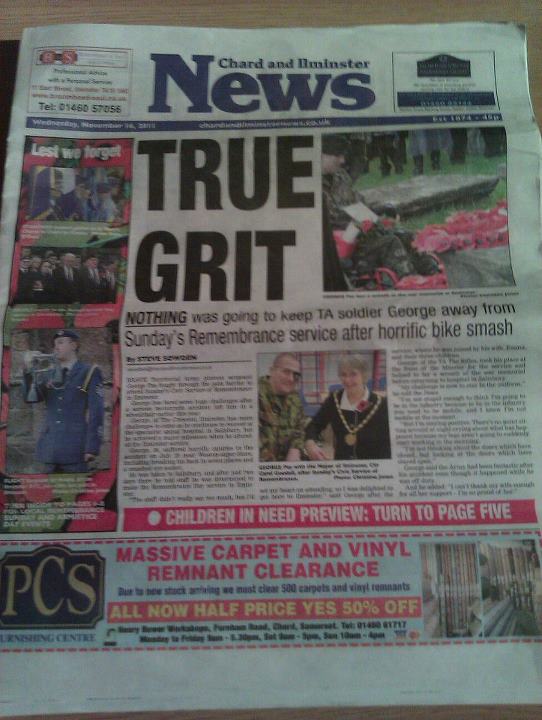 Once  the parade in Ilminster was over, they marched through the town to the local school. I was unable to march with them, but, I was able to have a coffee and a chat before I went off for a meal with my family and friends.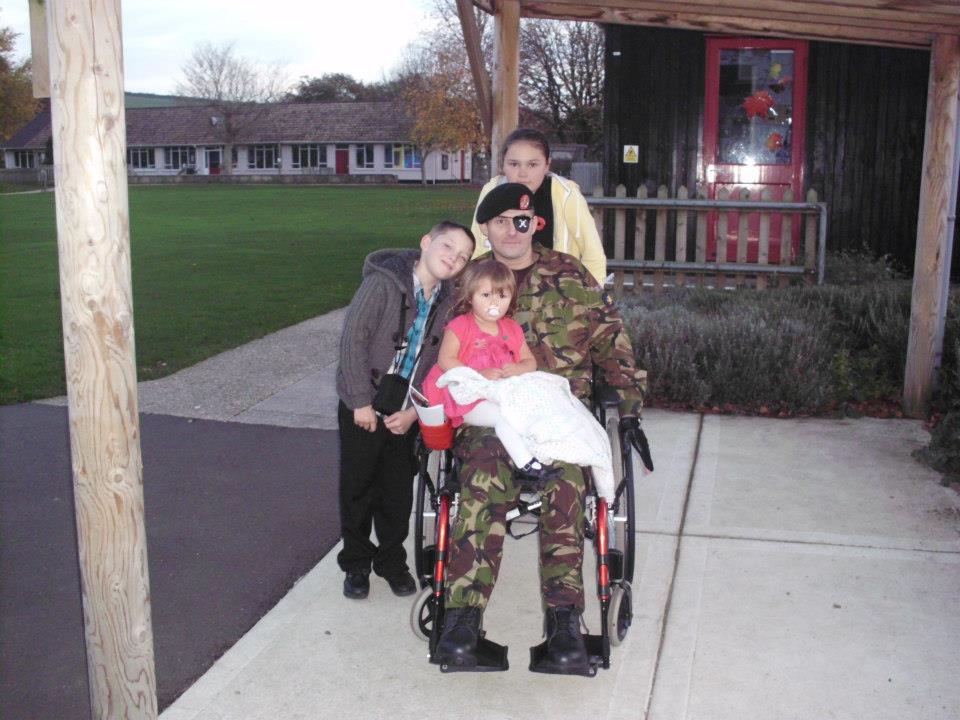 A VERY long day for my wife who woke at 3 am, drove to the spinal unit and collected me then straight to the first parade. After the meal, she drove back to the spinal unit and eventually arrived back home at midnight. Much appreciated by me as remembrance parade is important to me.